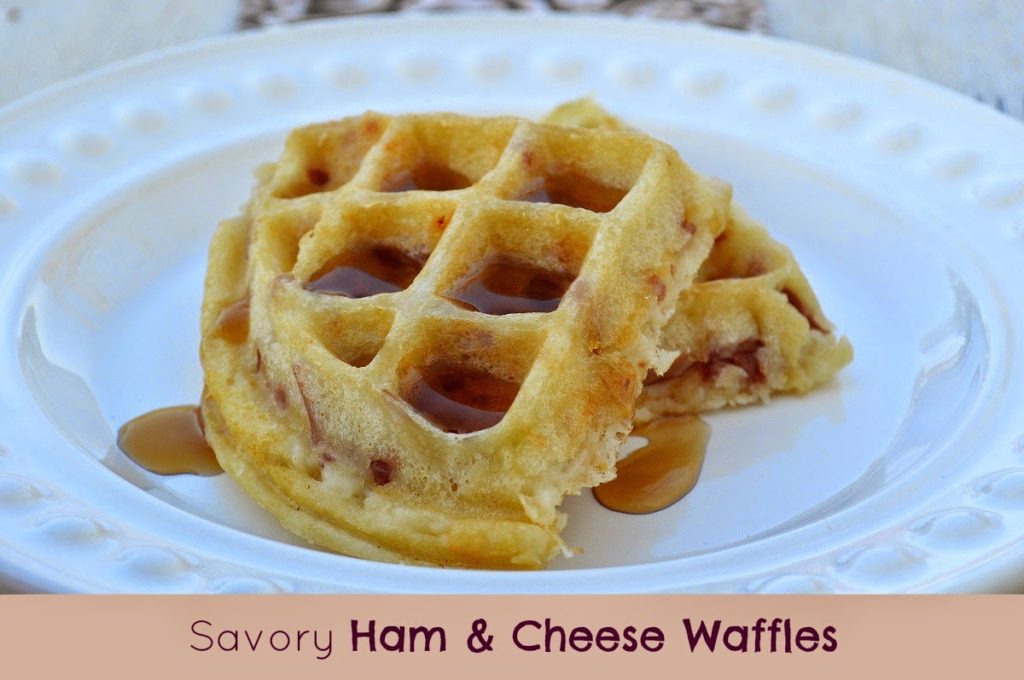 Savory waffles have been making more and more appearances lately. It took me a minute to wrap my head around it however, now I can't get enough!
Easter is upon us and for many of us that means a huge ham is in our immediate future, which means, ham sandwiches, omelettes, soups (don't forget about the ham bone) and more will follow…that's right, I'm talking leftovers!
If you are looking for a delicious and different way to use up some of your leftover ham, or you want to try out a savory waffle, how about these Ham & Cheese Waffles. They actually remind me of a Monte Cristo, and my kids loved them!
For the recipe head on over to my post on Babble.
If you celebrate…enjoy your Easter!