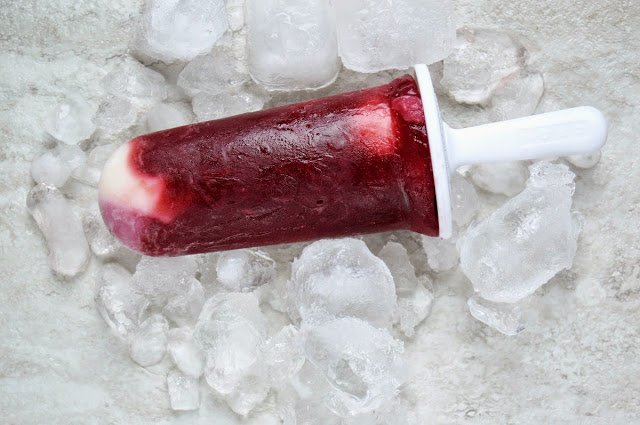 My kids will at least try any fruit or vegetable I put in front of them…then they give their opinion. I've always asked them to at least try whatever it is I lay out for dinner. It seems to me that the repetitive exposure helps them decide then they can easily move from "what is that" to "can I have some more."
As a parent you've just got to love that! My 10 year old daughter regularly asks for Brussels Sprouts & Bacon for dinner…plain old steamed broccoli is a favorite of both my kids and fruit…well I can never have enough fruit in the house!
One area which I know I can do better when it comes to feeding my children is frozen treats. The kids and I make our own water ice, sno cones & ice cream from time to time…but they could eat something frozen every-single-day…then it hit me! Why not simply use a great good for you juice like Bolthouse Farms, combine it with some vanilla yogurt and make better-for-you popsicles that they can eat till their heart is content!
No cutting, no juicing, no mess…easy peasy!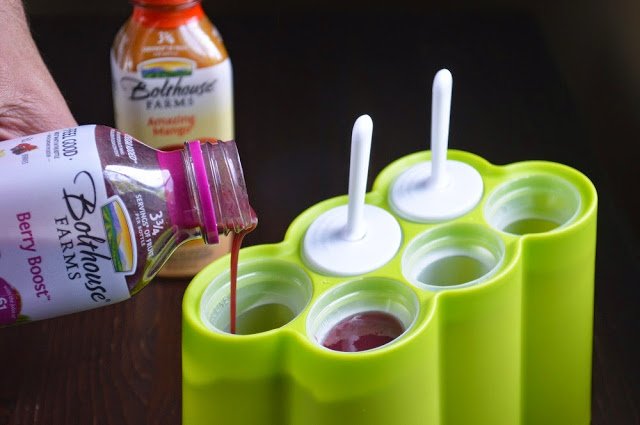 So that's what I did…why did it take me this long to do that??
When I heard about The Produce For Kids Healthy Eating Campaign, I knew I would happily be a part of it! After all it is a seriously great mission!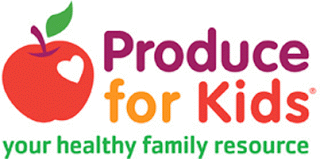 The 13th annual Produce for Kids campaign kicked off on April 24 and will be featured in the produce departments of select nationwide grocery stores through July. The program offers in-store and online meal solutions, recipes and tips for families looking to embrace healthier eating habits. Many stores will host recipe demonstrations and special events featuring characters from Cloudy with a Chance of Meatballs 2.
In addition, the Produce for Kids campaign, which has raised $5 million for children's charities since 2002, will raise funds to benefit charities that support children, including Produce for Kids' primary philanthropic partner Feeding America as well as other local community children's organizations.


"It is our mission to educate families about the benefits of eating nutritious produce as part of a healthy lifestyle," said John Shuman, president of Produce for Kids. "We are extremely proud of the $5 million we have raised thus far to support local children's charities and are excited to partner with Feeding America this year to help fight childhood hunger."
Many fabulous food brands are supporting Produce For Kids! I love supporting brands that
find great ways to give back!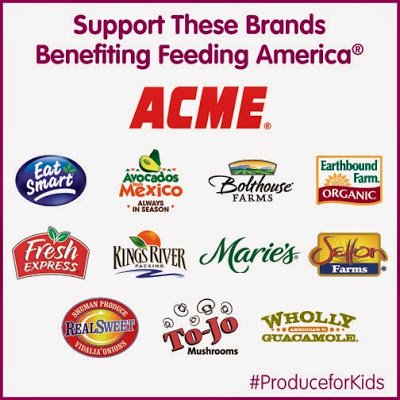 Some of the grocery retailers participating in the Produce for Kids Healthy Eating Campaign include ACME Markets, Associated Wholesale Grocer's Major Savings, Advantage, Independent, Country Mart, Homeland and United Divisions, Meijer Stores, Niemann Foods, Inc., Price Chopper, Publix Super Markets and Roundy's Supermarkets, Inc.
Also, be sure to check out Produce for Kids on Twitter, Facebook and Pinterest for more info on the campaigns, healthy eating tips and tricks and delicious recipes that call for spring produce!


2 Ingredient Fruit & Yogurt Popsicle's
15.2 oz bottle of Bolthouse Farms fruit juice
(I used both Amazing Mango & Berry Boost)
8 oz your favorite vanilla yogurt
In your popsicle molds, simply combine yogurt and juice, freeze overnight and serve! Gently add in the yogurt 2-3 teaspoons per mold, gently pour juice over-top each yogurt addition. Makes enough for 6 standard sizes popsicle molds.
Enjoy!