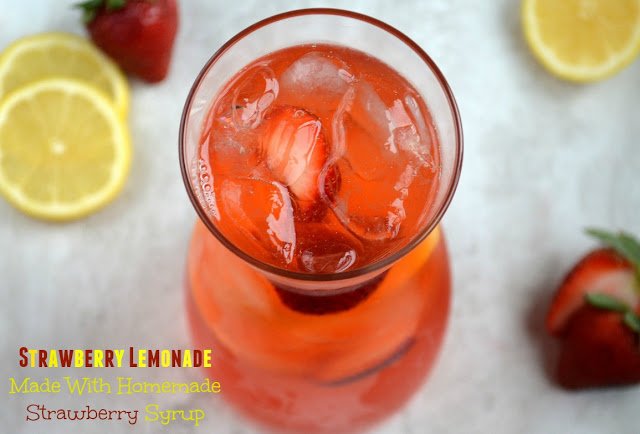 My kids are nuts for lemonade and I think they may have been making it since they were about 3!
In the summer the kids enjoy both making and drinking lemonade infused with strawberry, blueberry, or raspberry. To make Strawberry Lemonade (or any fruit infused lemonade) as smooth as water, we make homemade simple syrups from whatever berry they are interested in. That way they get the full berry flavors with the plus of no chunks of fruit to clog their straws…They love it!
It's not bad with some vodka either 😉
Check out my post on how to make both the Strawberry Simple Syrup and the Strawberry Lemonade over on So Fab Food.
Bottoms up!