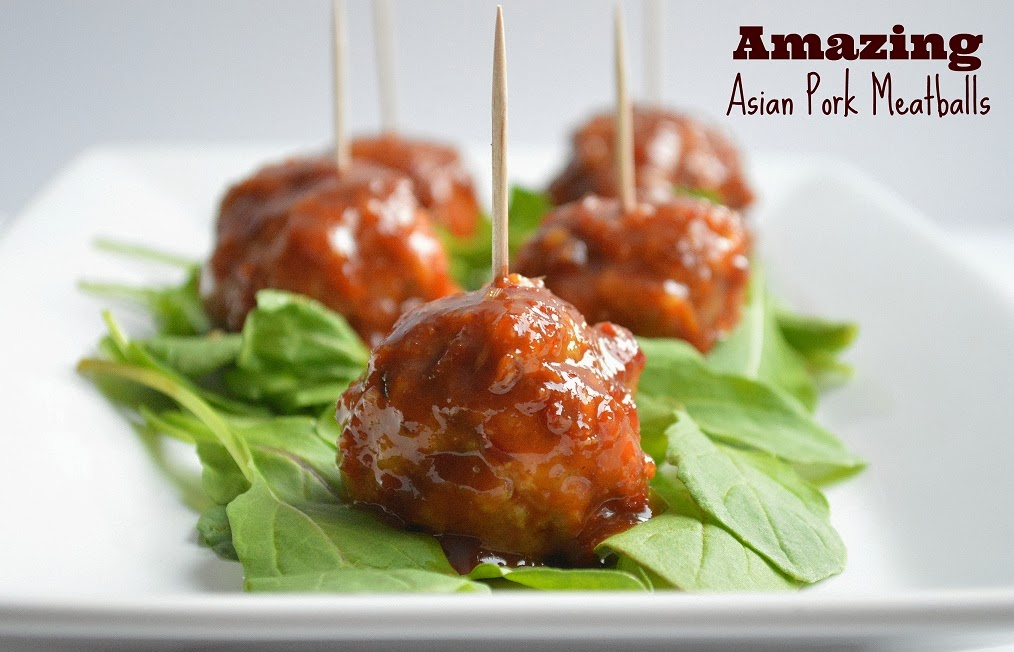 When was the last time you found something that made your life a little bit easier?
What was it?  You know you have to share...its only fair!!


Today, I have for you not only a seriously delicious recipe I also have a fun giveaway for something I KNOW you will love and it will make your life a little easier (and more flavorful)!!
You know how often you want to make something and you are like - oh drat!! I don't have parsley, or I don't have basil or where the heck do I find lemongrass or I forgot to buy a knot of ginger!!  I know I am not alone on this- this stuff happens to me allll-the-time! I am such a spur of the moment cook that I am forever improvising to make up for what I don't have on-hand.
Enter Gourmet Garden who make herbs in tubes...yup not a typo...they have over a dozen herbs that come in tubes. Now I know what you are thinking "why the heck would I but herbs in tubes when I can just buy fresh herbs?  I thought the same thing too, that is until I received a sample kit at an event I attended last summer. Honestly, I remember thinking "I am never going to use these...why would I?" But then I did...and I was completely blown away by the results!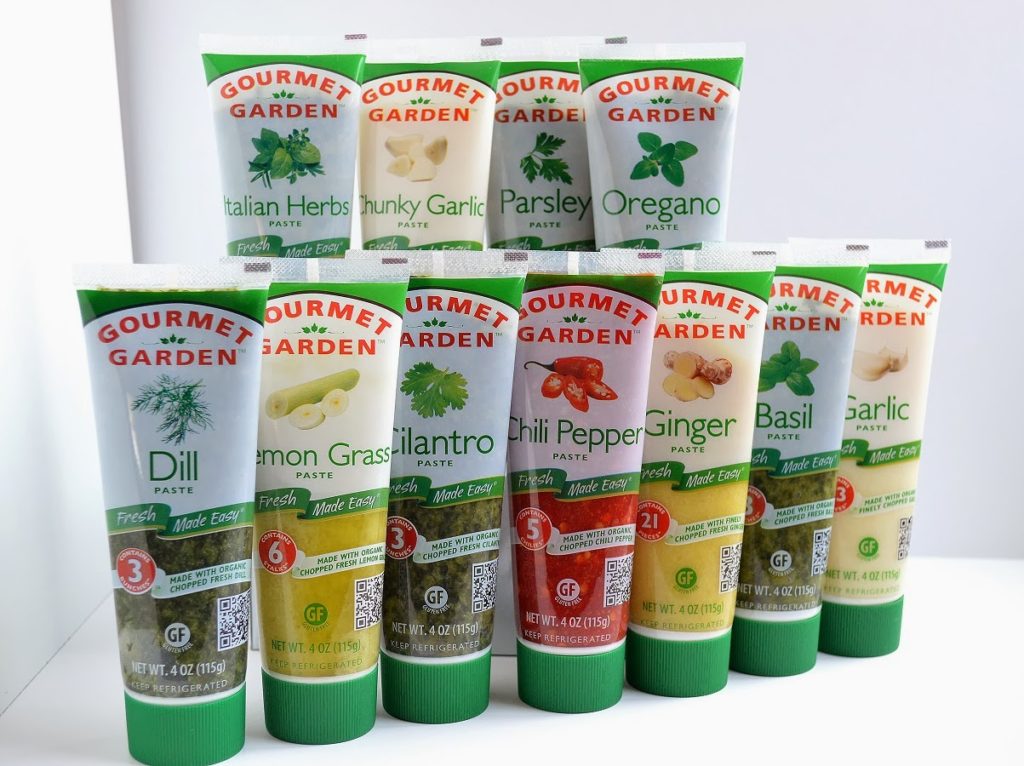 I don't even know where to begin here:
No Mess - Seriously...take off the cap, squeeze what you need, put the cap back on until next time!
Convenience - It's always there...just waiting for you.
Time saver - Take the cap off, squeeze what you need, put the cap back on...Bam!
Quality - Grown in Sunny Australia on organic farms, the herbs are picked, washed, chopped & packed within 24 hours - I love that!
No waste - Each tube lasts for 3 months in the fridge and 6 months in the freezer!  How many times have YOU wasted fresh herbs because you didn't use them quick enough or only used a portion...I know I'm guilty of both. Check out just what is in each tube here.
Value - Take a look at just what you get in each tube- it's completely worth the sticker price!


I am completely smitten with Gourmet Garden and their herbs and so is my 9 year old daughter!  She loves making her quick tomato sauce with their basil, oregano and chunky garlic tubes. She adds the garlic to her meatballs and just tonight she added the parsley into her chicken stock which is simmering on the stove as I type....that girl will practically go door to door looking for a chicken carcass to make stock, lol!
I also like the relationship they have with their organic farmers as well as the company's sustainability initiatives (like how they capture over 2 million gallons of water from their factory roof for example).  Put those things together then combine them with a cutting edge product everyone can find a use for that cuts down on waste, saves you time and money...in my opinion, you have a home run!
I use Gourmet Garden Herbs in sauces, appetizers, soups and more!
Now for the fun part!! One of you will win a cooler full of Gourmet Gardens!  You are going to LOVE these! The cooler includes 11 tubes - Chili Pepper, Dill, Garlic, Chunky Garlic, Oregano, Italian Seasonings, Lemongrass, Ginger, Basil, Parsley & Cilantro!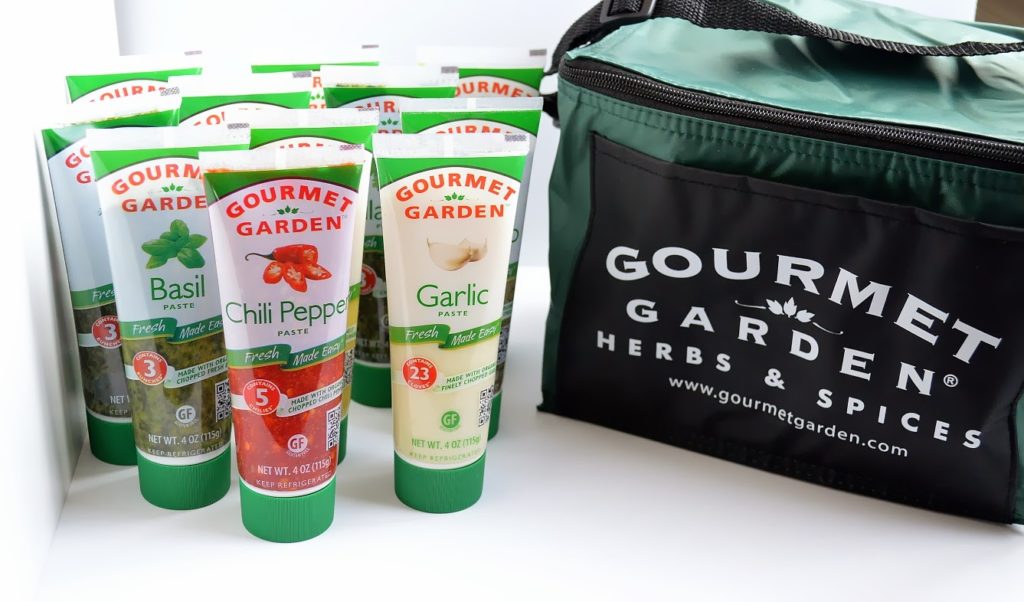 I like to make these Pork Meatballs as mini's.  They make a fun and easy party food.  They are also great for lunch or a light dinner.  You can eat them as pick-ups, pair them with a salad or you can even use large lettuce leaves to roll them up in, add a little extra sauce and YUM!!!
Disclosure: I was not compensated to write this post, what I have written is exactly how I feel about Gourmet Gardens. Since Gourmet Gardens knows how I feel about their products, I took them up on an offer to do a giveaway to my readers.  I enjoy sharing and talking about things/products I adore.
Amazing Asian Pork Meatballs


2 lbs ground pork
2 TBS Gourmet Garden Lemongrass
2 TBS Gourmet Garden Cilantro
3 TBS Gourmet Garden Garlic
½ TBS Gourmet Garden Ginger
1 large egg
1 cup breadcrumbs (plain or Panko)
Salt & pepper
Lightly oil a baking sheet and preheat the oven to 350 degrees. Mix the above ingredients in a bowl until just combined, form into small 1 ½-inch meatballs.  Bake them on your prepared baking sheet for 13-15 minutes.  Once removed from the oven, allow them to sit on the tray for a few minutes, then place them in the sauce, heat them through once again and serve. *If you are making full sized meatballs bake them for 20-22 minutes.
Sauce


3 TBS Hoisin sauce
4 TBS rice wine vinegar
2 TBS Gourmet Garden Chunky Garlic
½ cup soy sauce
1 TBS Gourmet Gardens Ginger (up to 2 TBS if you want more heat)
4 TBS Chili with Garlic Sauce
1 TBS Gourmet Gardens Lemongrass
4 TBS honey
Make the sauce by combining all sauce ingredients in a small pot. Bring to a boil for a minute and remove from heat. Once you have baked the meatballs, gently toss them in the sauce until ready to serve.  These reheat well.  If you want a thicker sauce add more Hoisin sauce, if you want a thinner sauce add a couple TBS of water.   You can change flavor or the amount of heat in this sauce easily - this is a very adjustable sauce - so customize its heat, sweetness and flavor to your liking.


Colleen's Notes:  If you do not have Gourmet Garden Herbs on hand, you can certainly substitute chopped fresh herbs.  If you do not have access to any type of lemongrass, you can just omit it.  The meatballs and sauce will still be very tasty.
Chili with Garlic sauce is found in your market's ethnic aisle.  This is what it looks like, typically it's about $3.00 in the grocery store.  It is my #1 favorite ingredient!  In my opinion it transforms marinades, sauces and more.  If you can not find it you can substitute with Sriracha, however Sriracha has more of a kick to it, so use ½ to ⅓ of what it calls for or to taste.
Enjoy!!