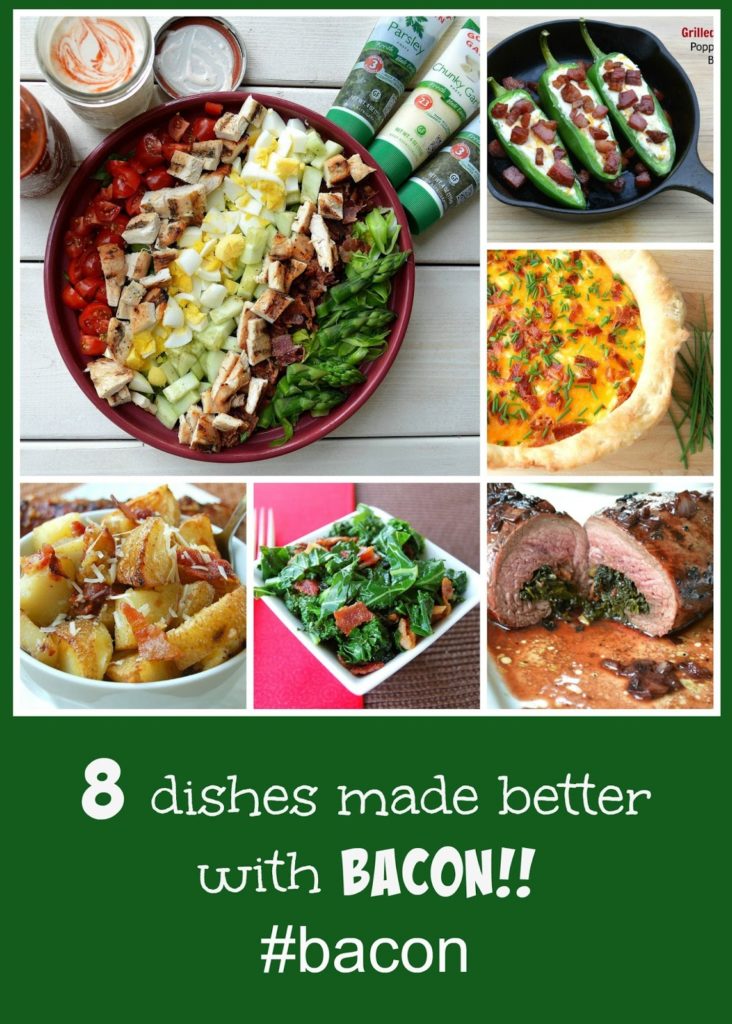 As promised last week when I shared these Chicken & Bacon Meatballs with you, here is one of my favorite kitchen tips! Bacon Kitchen Hacks are the best! 
Are you ready?
Buy slab bacon in hunks to use anytime you want to include bacon  (BACON!!) in a dish.



Yeah I know...she's not the prettiest gal at the prom but boy does it sure taste good!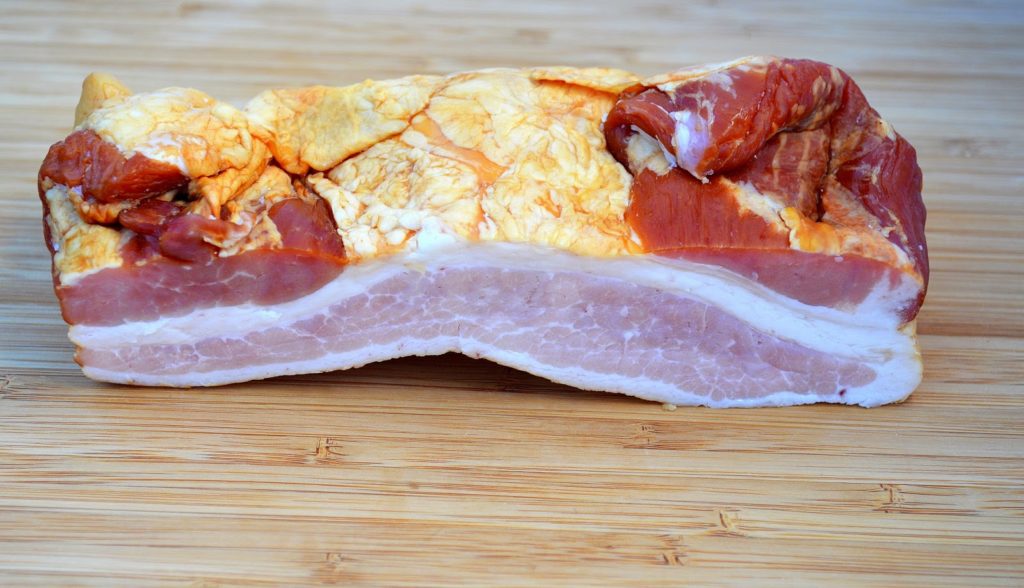 Years ago, when I had first heard of pork belly (via Top Chef) I was dying to get my hands on some. I mean it always looked so darn delicious and the judges usually raved about it...what was a poor hungry girl who loves to cook to do but look high and low for it.  Alas...no belly was to be found!
I was however able to order it in appetizer form at an amazing local restaurant in New Hope PA called Marsha Brown's and it was even better that I imagined it to be....My mouth still waters at the very thought of that appetizer and my first brush with pork belly
One day, while waiting for my number to be called at the meat section of my local farmers market (before said deliciously glorious encounter with the belly)...an idea struck me while I watched one of the Amish women carry HUGE slabs of bacon over to the cutting machine to cut both the center cut and slab bacon cuts they sold.
I thought....I bet I can buy a hunk of THAT, grill it up and it will be delicious, just like pork belly!

Except I was wrong....THAT didn't turn out so well, blech!
BUT what did happen is this....Before I decided to grill that hunk up, I took a little here and there from it to use in a couple of things I made that week and it was then I thought "WHY have I never done this before??"  "This is genius!"  I mean a 1 pound hunk costs me about $7.30 which is way less than pancetta and I can use it in SO many things AND its always waiting for me in my fridge!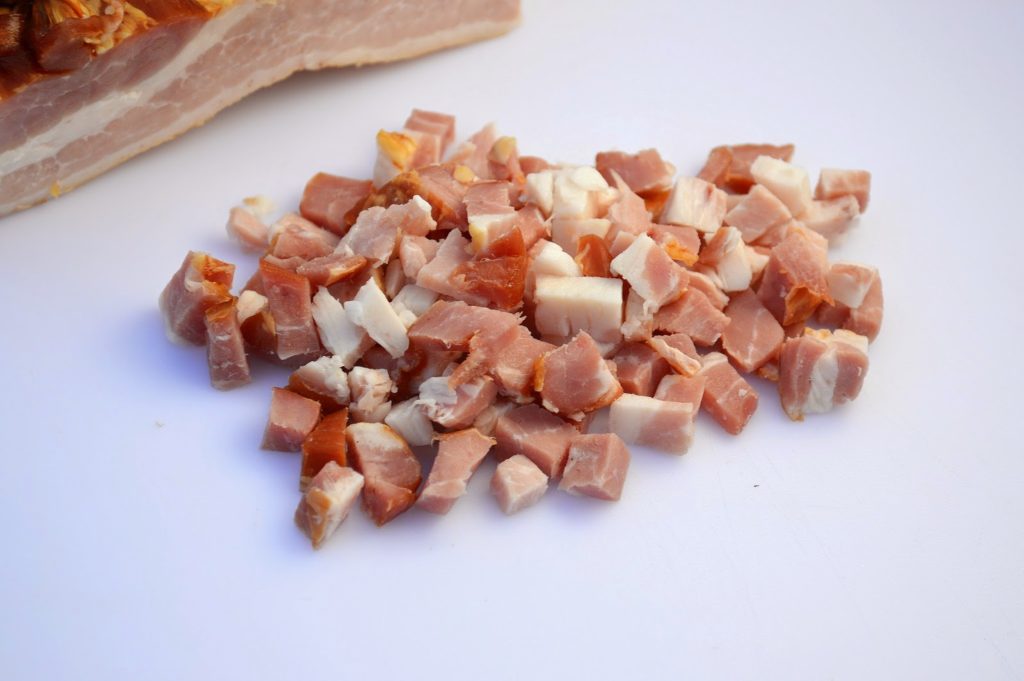 I now keep a hunk in my fridge at all times for whenever the urge, need or whatever you want to call it strikes, I cut some off...fry it up and ta-da bacon for a salad made super-fast and easy....bacon topping for an appetizer, the glorious addition of bacon to asparagus, kale, potatoes or whatever I decide to add it to...all I have to do is cut some off of my hunk and I have what I need (and I get to keep the bacon fat for other delicious uses).
My Amish friends at first thought I was a little cuckoo when I asked for it, now they are used to it and they like to remind me that I am the only one who asks for it that way, it amuses them I think.   I have been telling them for a year or so, that I should write a post about it and maybe then they will be inundated with bacon hunk requests, lol!  They are used to me and some of my unusual requests, I think they kinda like it!  I have made some friends there and I enjoy asking questions about their culture(s) and they do the same with me.
Here are a few ways I use my secret-stash-hunk-o-bacon:
Cobb Salad with Bacon, Asparagus & Sriracha Ranch Dressing
Crispy Avocado Bacon & Tomato Salad
Kale & Bacon Stuffed Flank Steak
Cheddar Bacon & Spinach Pie
Sauteed Kale with Bacon
Jalapeno Popper & Bacon Dip
Mashed Potato Pie
Grilled Jalapeno Poppers with Bacon
Ok, I'll stop now (but you know I can keeeeeep going!  BACON!!)! Bacon Kitchen Hacks are the best!!