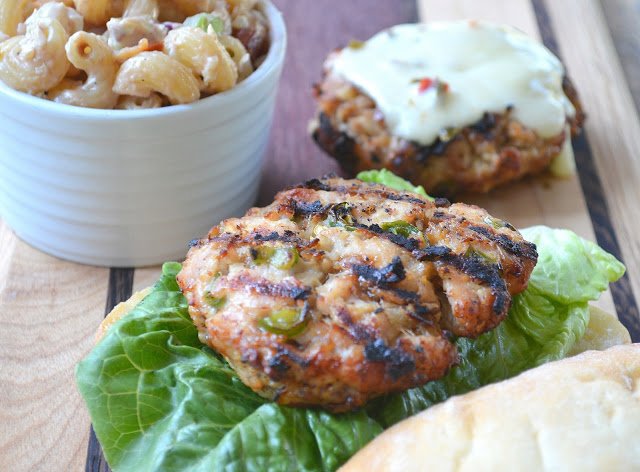 I don't know about you but for me one of the very best things about grilling season are burgers, burgers, burgers!!!
One of my favorite things about a burgers is that they are so versatile. You can use beef, pork, chicken, turkey, shrimp, lamb or whatever concoction you dream up. You can add nothing to the meat but salt and pepper or you can load it up with flavor, stuff it, or add toppings galore! When it comes to burgers for a crowd....setting a burger bar lets everyone make the burger they crave and takes some of the work off of the host or hostess!
Recently Lipton asked me to come up with a burger with 8 ingredients or less, using their Recipe Secrets Onion Mix , since I love a good burger, I immediately said "I'm in"! I instantly thought of using ground turkey for this and started thinking about what to add, I knew it wanted it to be full of flavor and stay moist. Little did I know it would end up being the best turkey burger either my husband or I have had to date. This burger really was delicious, even my 11 year old son agreed! Honestly, even though I use Lipton Recipe Secrets Onion Mix for a number of things, I don't think I would have previously thought to add a packet of it to my meat - but I am sure glad I did. Both my husband & I were amazed at the depth of flavor it added!
So today I give you a delicious, moist burger full of flavor to try AND the opportunity for 3 of you (my readers) to win a $50.00 cash gift cards provided by Lipton Recipe Secrets! Whoohoo!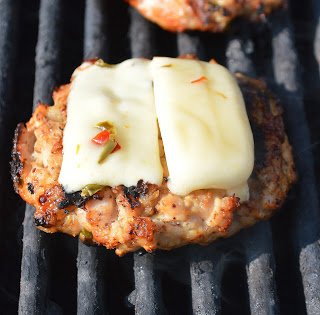 For great burger tips and tricks as well as various burger recipes...check out Lipton's Secret Society of Burgers! Plus while visiting there you will be entered to win 1 of 30 mini grills or the grand prize of a patio furniture set!! What's not to love!! The "code word" to enter the Secret Society of Burgers is YUM!


a Rafflecopter giveaway


I am SO excited for you guys to win, win, win AND hopefully discover a new favorite burger!!!
Bacon & Onion
Turkey Burgers
3 TBS milk
1 cup fresh bread, torn into small pieces
2 TBS Olive oil
1 TBS minced garlic
1 packet Lipton Onion Recipe Secrets
2 TBS mustard
3 pieces cooked bacon, chopped
1 ⅓ pounds ground turkey
In a small bowl, combine milk and bread pieces, set
aside. In a small frying pan, sauté the
garlic over medium heat for 2 minutes, remove from heat and stir in your packet
of Lipton Onion Recipe Secrets. Stir
until fully combined, add in your milk, bread mixture and mustard and stir
until fully combined. Scrape into a bowl
with your turkey. Add in 1 tablespoon of
you bacon drippings (optional) and your chopped bacon. Mix until combined. Form into 5-6 patties place them on a tray
and refrigerate for a minimum of 30 minutes (or place in your freezer for 20
minutes). When ready, light your oiled grill and when its hot, grill burgers for
about 5-6 minutes per side or until done to your liking.
If you like a little heat in your burgers, I highly recommend you dice up a jalapeno and add it into the burgers!! If you do, saute it with the garlic.
Top your burgers with lettuce and if you like tomato. For a simple sauce to enhance these burgers – combine
3 TBS mayo, 1 ½ TBS pickle relish and 1 teaspoon mustard for a quick remoulade.
Disclosure: I was given a $100 cash gift card to develop the above recipe using a Lipton Recipe Secrets. Lipton also provided me with three $50 cash gift cards for the giveaway. All opinions about the outcome of the burger are my own.