Easy to make Crouton Cups For Salad AKA Salad Cups are a two-fer. First they are a fantastic way to get your kids to eat salad and second…They make a fabulous party-pick-up!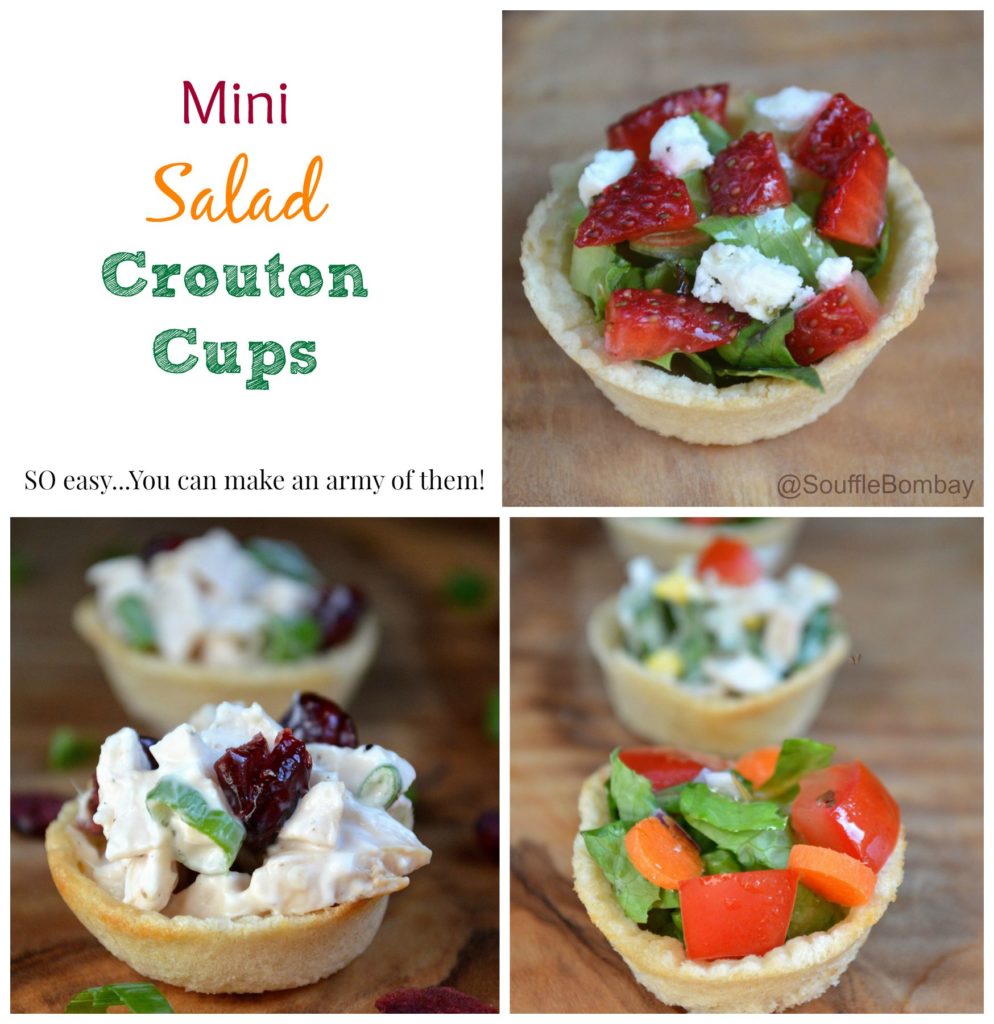 Picture rows and rows of these little Crouton Cups filled with a variety of salads, perfect for a baby or wedding shower…even at a wedding!  Too cute! 
I have been making these little pick-ups for well over a decade.  These Mini Salad Crouton Cups are so fun and always a hit!!
This is my latest post for Babble…Head on over to see how you do it and let me know what you think! 
If you like these fun party-bites.  I betcha you will also enjoy Homemade Doritos, My 10 Minute Tapenade or these Easy Stuffed Mushrooms…All party hits!
Enjoy!!