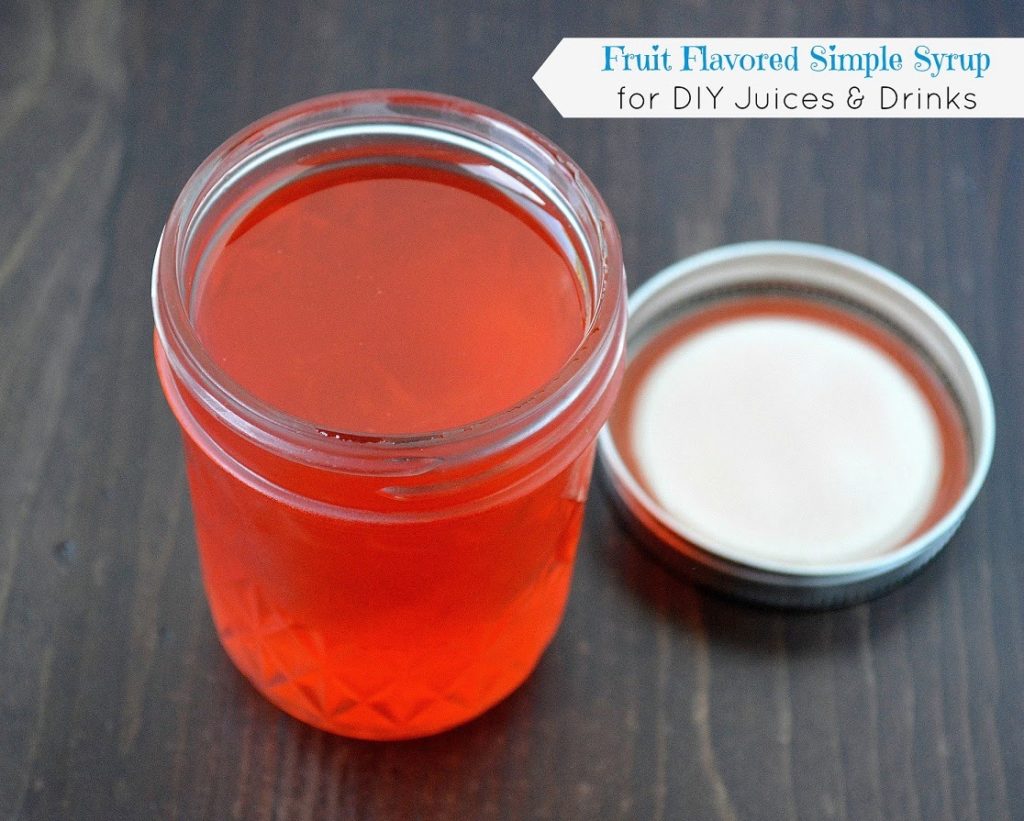 Do you know what a simple syrup is? My mom taught me about it a couple of years ago, its just water and sugar and then, depending on what we are going to make with it, we add different fruits to give it lots of flavor.
Hi! Its me Samantha and today I want to tell you about a really yummy way to make your own juice drinks at home!
YOu can add the simple syrup to water to make a plain juice however, I LOVE lemonade, my mom showed me how to make it when I was really little and I ask all the time if I can make it. You can make plain lemonade or you can add flavors and make it extra fun and special and that is what I like to do with the simple syrups I make the most.
I make flavors like strawberry, raspberry, lime or blackberry, I want to try mango next. We make simple syrup a lot in the spring, summer and fall to use for making homemade water ice, sno-cones and drinks. It only takes a few minute to make a batch and you can keep it in your fridge till you are ready to use it.
Start with sugar and water in equal measurements, then add your favorite fruits…who knows what cool drinks you will come up with! You can make one glass at a time or a pitcher full. I like to make a big pitcher and then pack some for my lunch at school.
My friends always ask me about my homemade drinks and my SAMwiches, I have even taken orders and sold them at school, lol! Mom says I should start a business!
My favorite homemade drink one is Strawberry Lemonade!
Let me know if you create your own favorite, I will want to try it!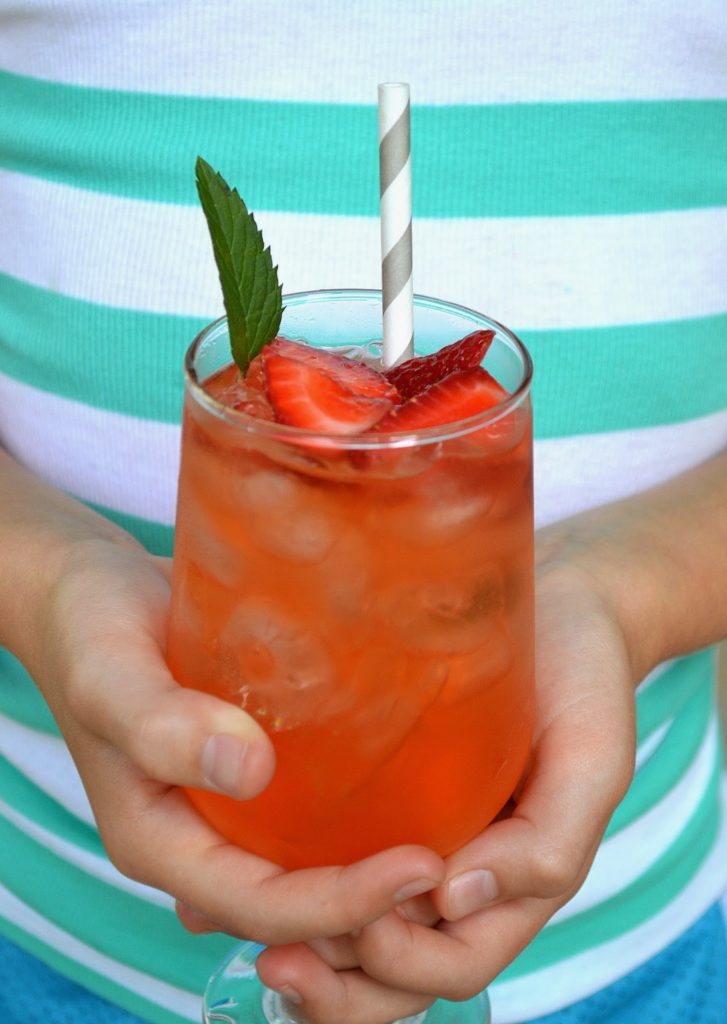 Samantha is my just-turned-10 year old "Little Chef". She has been busy in the kitchen since she was about 3 years old. She loves cooking, baking, dancing and playing ice hockey. You can usually find her in the kitchen wanting to assist me or create something on her own.




Fruit Flavored Simple Syrup
1 cup water
1 cup sugar
Fruit of your choice, such as lemon, lime, strawberries, blackberries, raspberries, blueberries, etc
In a medium pot, combine water and sugar, add in 1 cup of your chosen fruit (if its lemon or lime, add in 1/2 cup of the juice only as well as a few strips of zest).
Bring the mixture to a boil, stirring a few times. allow it to boil for a few minutes then remove it from the heat. If you are using berries, use a potato masher or a muddler and mash them a bit at this point. Taste and adjust to your preference for sweetness (depending on the fruit used, sweetness will vary, however you do want it sweet, since you will be mixing it with water or lemonade later) Allow it to sit until it cools. Once the mixture is cool, store in mason jars until ready to use.
Try combos like the Strawberry Lemon, Samantha likes best. For that we use 1 cup water 1 1/2 cups sugar 1/2 cup fresh squeezed lemon and 1 pint of halved strawberries. Later she adds water and ice to get the flavor she loves.
Enjoy!
Samantha &