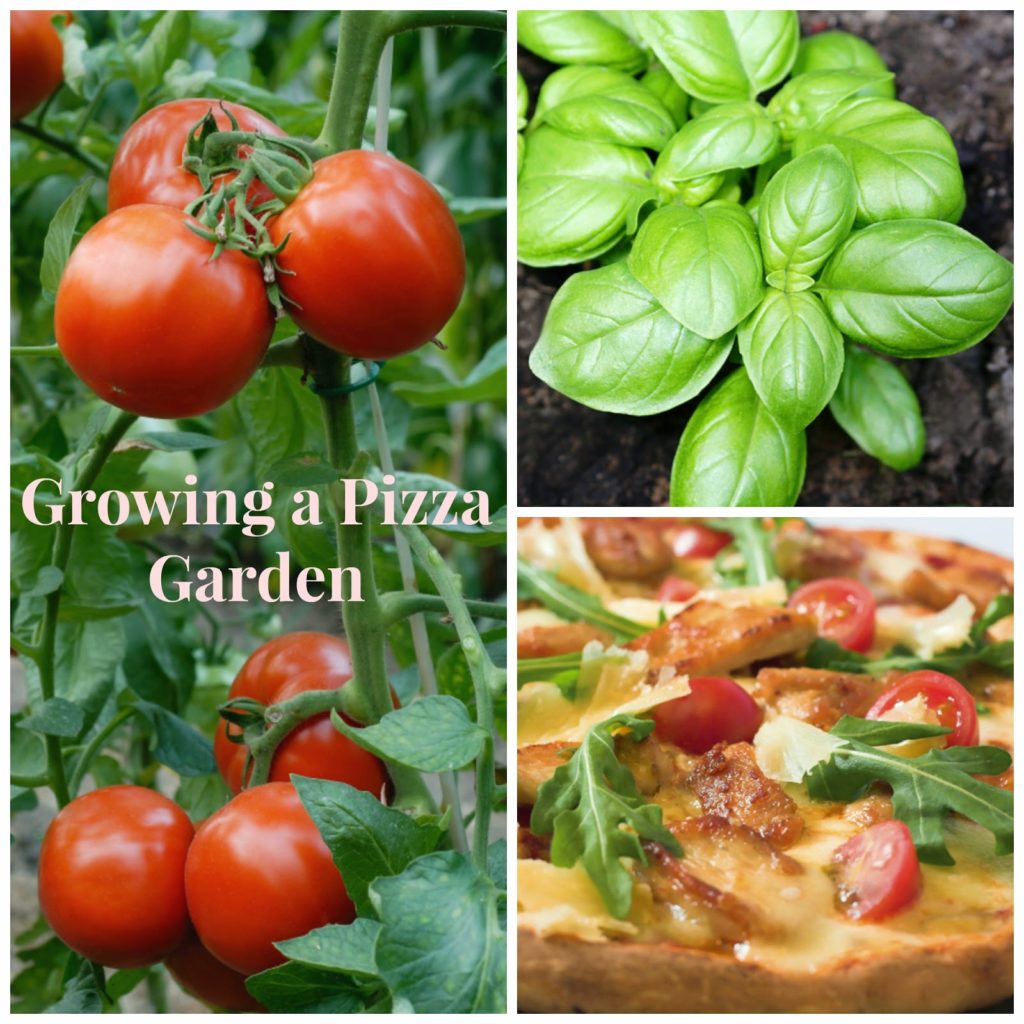 My friend Larisha, from We're Parents, and I along with 8 other bloggers decided to team up to bring you an Earth Day Extravaganza, We have recipes, gardening tips, ways to reuse and recycle, crafts to do with the kids and more!
To make this even more amazing, we've partnered up with a host of fantastic sponsors to make three of you lucky readers very happy! Toter, BrylaneHome, Jiffy Plants, Ferry Morse Seeds, Lifetime, The Tasteful Garden, and Gardener's Supply Company, are sponsors happy to celebrate Earth Day with us and inspire you with easy ways to get your green thumbs working!
You can follow along all the excitement by using #GrowingGreen and Visiting our Pinterest Board "Growing Green for Earth Day"
I am not much of a gardener…at all! I have great plans to be however the follow through, green thumb or passion that it would actually take to pull off a successful garden are just not in me. I have had a few accidental successes and can grow tomatoes and herbs like nobody's business but that is about it!
My dad always grew a huge garden (and still does) but other than eating from it I really never showed an interest in it growing up. I wish now that I did. Both of my brothers grow big gardens, my sister dabbles and I…well I…mostly just think about it.
When I had my kids and they hit about 4 I got excited a bit and wanted to begin a garden for "them". One of the things we did was to grow a Pizza Garden. I mean everyone loves pizza right? So how fun is it to teach your kids that "A" they can MAKE their own pizza (MYOP baby…Make Your Own Pizza) and "B" they can GROW some of the components it takes to do just that! Plus it teaches them responsibility, since they have to make sure their garden is getting the water, sum and care it needs to thrive.
Plus, just think about the pizza boxes that won't go to waste, the gas and energy that will be saved etc…there is a lesson in there too.
We have had success with a Pizza Garden on and off over the past few years. This year my youngest is doing a Salsa Garden (she can't get enough salsa).
Think about what foods your kids like and if you can incorporate that into a garden…I bet they will have a blast planning it out as well as working on it, cooking from it and eating the spoils of their labor!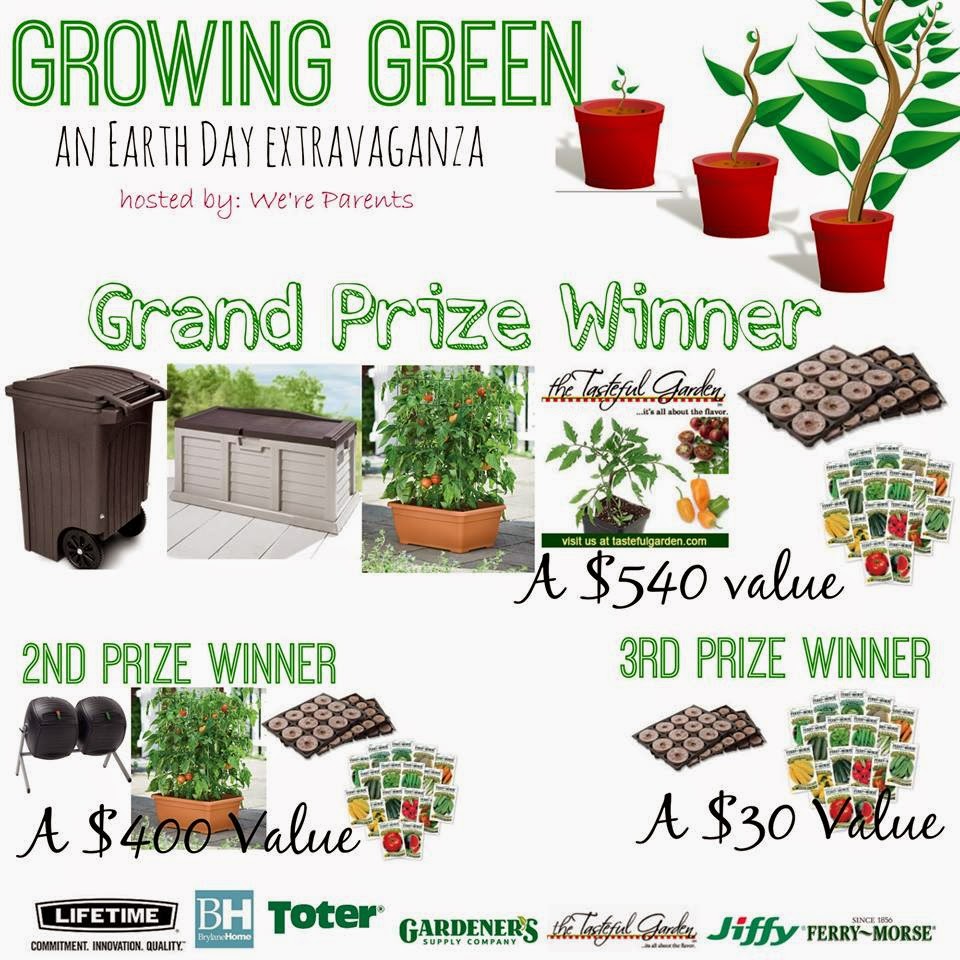 Growing a Pizza Garden
First decide if it will be a container garden or traditional garden. My kids and I like to sketch it out first then use those "plans" to make it happen.
Next decide on what ingredients you want to grow (tomatoes, basil, oregano, onions, garlic, peppers) What does your child enjoy on their pizza? What do they other family members enjoy on their pizza and go from there.
Plant your garden and tend to it a few times a week. While it is growing, choose a few ways you want to use the ingredients – sauce, pizza sauce, pizza (what kind?), stromboli, salsa, pasta sauce…the options go on and on!
Once your ingredients are ready to harvest, let the pizza making fun begin!
To celebrate this Earth Day as well as celebrate our Earth every day take a look at these ideas and inspirations as well as a this massive giveaway with THREE winners! Good Luck!

Re-Purpose
Reusing Your Food Containers
Green Crafts
Earth Day Fairy Garden
Mother Earth / Nature
Kid's walk to collect trash in your community – with printable bag decoration
5 Money Saving & Green Tips
Organic
Why Every Kid Should Eat Organic
Recycling
Earth Day & Every Day Trash Pick Up Printable
Recipes with Organic Ingredients
Green Noodles
Banana Bread
Gardening
The rebirth of the American Chestnut Tree
Growing a Pizza Garden
A huge Thank You to our amazing sponsors for making this happen! We couldn't have pulled off this huge event for all our readers without the help of: Toter, Gardener's Supply Company, Lifetime, BrylaneHome, Jiffy Pot, Ferry Morse Seeds, and The Tasteful Garden.

The Grand Prize winner will receive a Toter outdoor composter, a BrylaneHome rolling deck box, an Organic Tomato Success Kit from The Gardener's Supply Company, Jiffy Pot Greenhouse trays and refills, Ferry Morse seeds, and a $75 gift card to The Tasteful Garden! A total value of over $540! It truly is a gardener's dream come true to win this giveaway!
Second Prize Winner will receive a Lifetime Dual Composter, an Organic Tomato Success Kit from The Gardener's Supply Company, Jiffy Pot Greenhouse trays and refills, as well as Ferry Morse seeds. All valued at over $400!
The Third Prize Winner will receive Jiffy Pot Greenhouse trays and refills and Ferry Morse seeds. A $30+ value.
Visit We're Parents to learn more about these companies, to check out the Earth Day bloggers posts, and more by clicking HERE.
Disclosure: We're Parents and the blogs participating are not responsible for prize fulfillment/shipment. Fulfillment will come direct from the sponsors. We're Parents received the items mentioned above to review at no cost and was not monetarily compensated for hosting this giveaway, nor were we compensated in any way for the promotion of this giveaway. Facebook, Twitter, Pinterest, and any other social media are not affiliated with this giveaway.