Halloween Boo-ing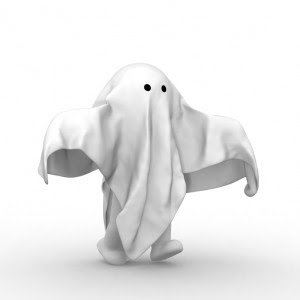 This is not a recipe for food…instead it is a recipe for family fun…memories in the making and some good old fashioned tomfoolery!

Have you ever been booed?
My kids are now 8 and just about 11 and we first got "Booed" 6 years ago and let me tell you, it has been such fun ever since!
When I was a kid it was all about Soap Night and Mischief Night(and no I did not participate thank-you-very-much).
These days it's about doing something nice for someone else, something fun! As a family, you plan your list of "victims" to BOO, then you create something fun to leave behind and when the night comes to "Boo" you are giggling as a family the whole time as you do it. Seriously folks…THIS is FUN!!
I love the complete joy on my kids faces as we plan who to "hit" next, park, kill the lights, run up to the door like an elite military squad, leave the treats and then run for our lives to get away before anyone sees us!! We then hide and watch as the porch light comes on, the door opens, folks look around (and sometimes don't look down and close the door lol) if it was a parent…they call for their kids when they realize what has happened…the kids come…ecstatic…and peek all around trying to guess "who did it", then they claim their "prize" and head inside…
It's total family fun!!
First you type the note in a creepy text:
BOO!
Today we left you a treat
The tradition is fun and we hope you will repeat
Tape this ghost to your front door
To let the others know you need be ghosted no more
Now it's your duty to pass on the surprise
To three more families we must advise
Gather some treats and deliver them soon
Within two nights under the moon
Include a ghost with each package you give
Along with this poem for the tradition to live!
Happy Halloween!
Along with the note have your kids draw and cut out 3 separate ghosts to include in the package you leave behind.
My kids LOVE coming up with what to put in our packages…Halloween Stickers, candy, home made cookies, our signature Edible Eyeballs (they always give us away) or any other small trinkets we come across.
Hope you enjoy trying this fun family activity with your neighbors, friends and family!
Do you have any Halloween traditions?