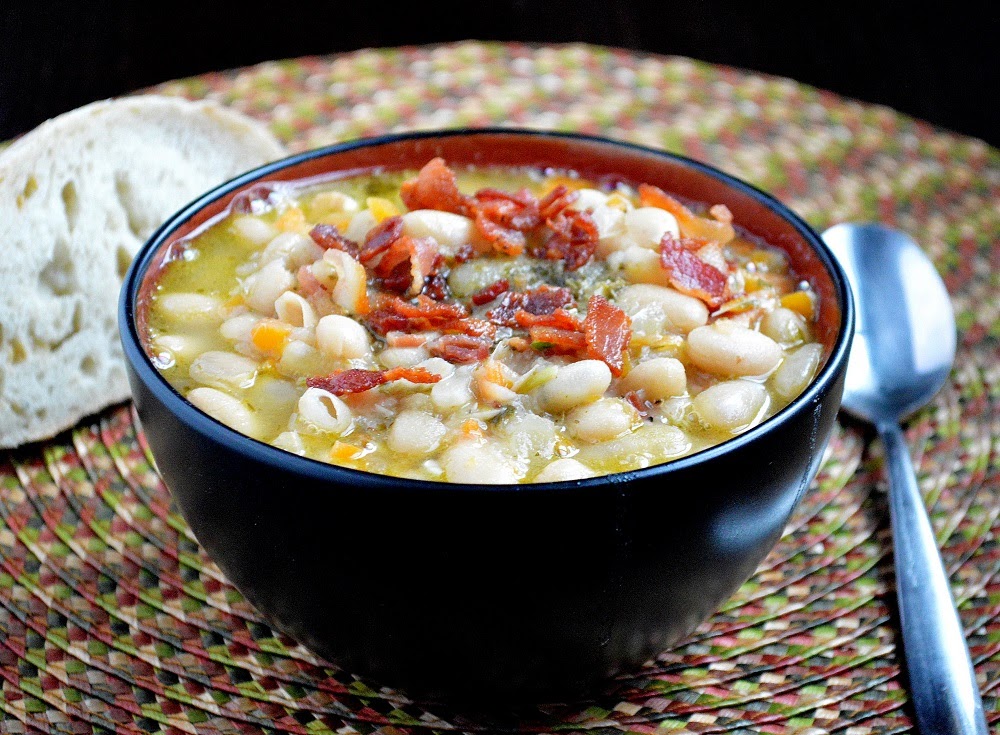 I absolutely love both the making and the eating of a good soup. I mean, both the smell and warmth that emanates from your kitchen when you have soup simmering is something sepcial...am I right?
One of the best soups to ever come out of my kitchen was one I had tasted out at a restaurant, then immediately knew I had to replicate. Immediate as in I replicated it in under 24 hours, lol!
And it was goooood! Like SO good!
I actually posted it over on Jo-Lynne Shane's site at the beginning of the year and it has become one of her most popular recipes. I wanted to make sure you were in on the deliciousness. It's been on my mind since...ya know, I make it kind-of often.
Don't you just love making a big batch of soup then gifting a jarful of it to your parents, friend, or neighbor?
I do.
And this is one of the soups I most often do that with. This White Bean & Bacon Soup is bursting with layers of flavor, it's hearty and it makes a good amount.
I hope you love it as much as I do. Get the recipe here, then run for a pot...and a spoon!
Enjoy!