Are you ready for the best tasting Irish Cream Recipe? 
Homemade Irish Cream – Better Than Bailey's
It's a copycat of Bailey's Irish Cream, however, it is SO much better!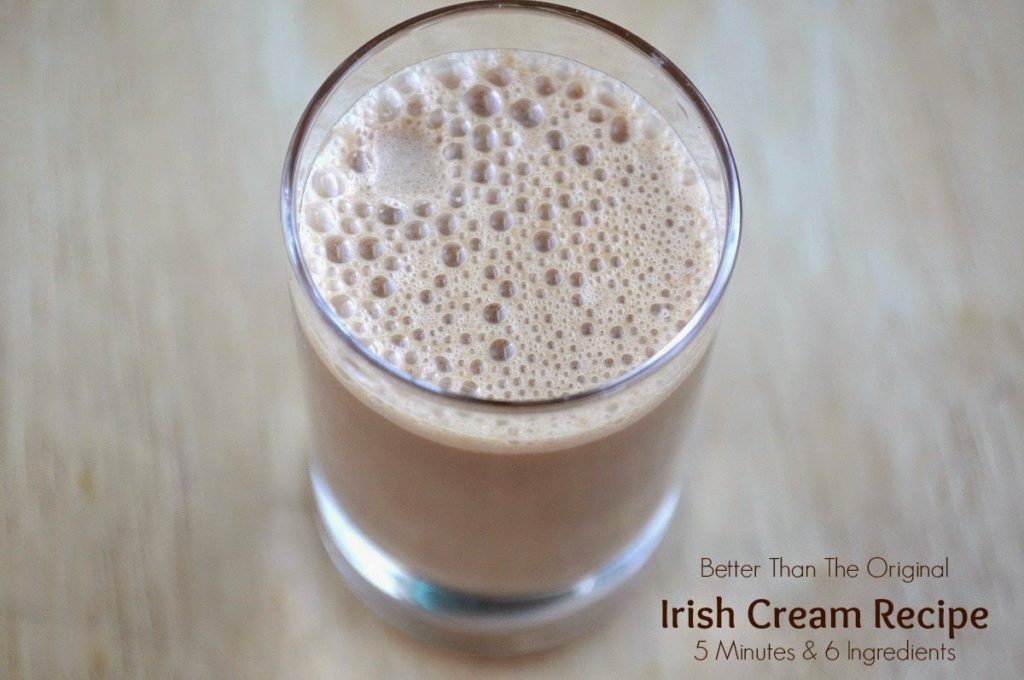 I truly get silly-excited when I make something you would typically buy…at home…and it's SO much better than the original! This, this fits that bill…in every way!
This recipe for Homemade Bailey's Irish Cream tastes fresh and delicious!  It is much less expensive than buying it at the store AND it's creamier!! It is ridiculously creamy, smooth and delicious!  The key?  Eggs.
Don't go run and hide because I said eggs!  Read on my friends…read on!
A few years ago I was introduced to Davidson's Safest Choice Eggs…they are pasteurized so you can literally crack one open and slide it right down your gullet…if you're into that kind of thing that is!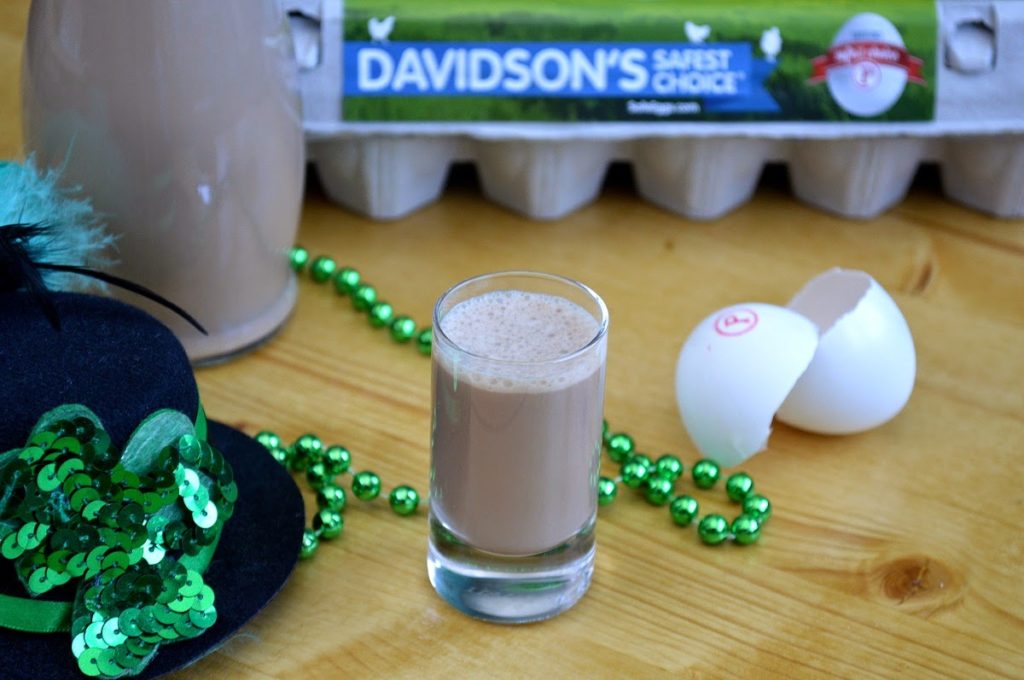 My 10-year-old daughter, who as you know is quite the little cook, always asks me "mom are these the safe eggs" when we bake together.  She wants to be assured she can eat her fill of the dough or batter of whatever it is we are working on, lol!  She is a little germaphobe (really), all it took was me telling her once about these eggs and now our fridge is always stocked with them! I enjoy sharing products that we truly swear by with you guys…and these eggs are one of them.
I spent a week tinkering around trying to make Bailey's Irish Cream.  Once I decided to try it with eggs that was what it took to this recipe from good to great!
Seriously this Homemade Irish Cream Recipe – Better than Bailey's takes just 5 minutes to make! The best part is you can totally make it your own. If you want more of a chocolate flavor, add more syrup…More of a coffee flavor, add more expresso and more of a punch?? Add more Whiskey! Mmmmm! 
After I perfected the recipe (to my taste anyway), I gave my husband a large shot glass full to taste. He was like, mmm it's good but not smooth enough.  So I tinkered some more.  The next shot glass full, he said it's really good. Then right behind that, I gave him a third glass which was the original Bailey's and he literally puckered his face, shivered and went UGH!   I was like honey…THAT was the original store-bought-Bailey's right from the bottle!  He was in disbelief!  This coming from a man who likes his Baileys's and ummm…dare I say LOVES his Car Bombs!  Which I just can NOT understand!  I think its the ritual or the competition…or being a man.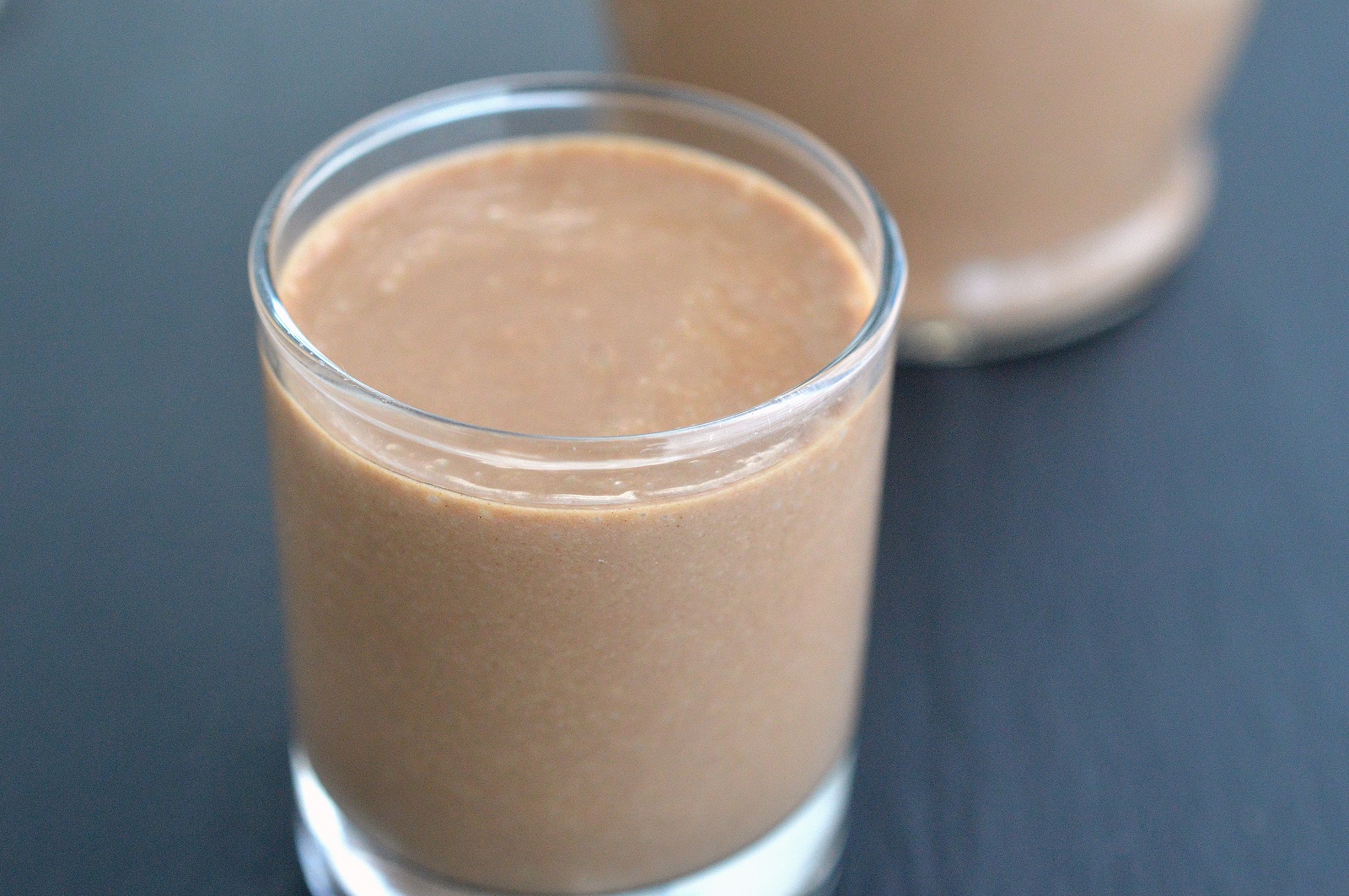 If you are looking for an amazing recipe for Irish Cream…here it is! And people…it's not just for Saint Patrick's Day! This makes a fabulous gift to give a new neighbor, friend, hostess or anyone you like or want to like YOU!
Over the next week, I will be sharing 2 dessert recipes you can make with this Irish Cream, pop on back to check them out! While you wait check out my Car Bomb Brownie Bites using Irish Cream in the frosting! Always a hit! 
If you enjoy making homemade cocktails…check out my super-popular Apple Pie Moonshine Recipe or my Chocolate Liquor Recipe…It's like a boozy milkshake shot…SO delicious!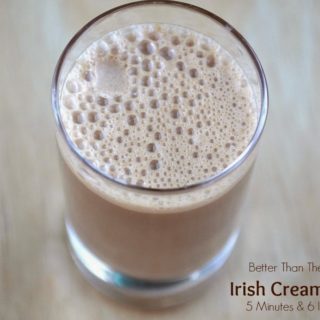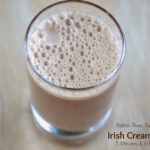 Print Recipe
Homemade Irish Cream Recipe - Better than Bailey's!
Ingredients
1

cup

whiskey

1 1/4

cup

heavy cream

3-4

TBS

chocolate syrup

I am a Hershey's girl

3

pasteurized eggs

Or 6 oz sweetened condensed milk

1

teaspoon

instant espresso granules

2

teaspoons

vanilla extract

*See notes for making this recipe without eggs
Instructions
Combine all ingredients in your blender and blend on high for 1 minute.

Taste and adjust.

Blend again.

Store in an old whiskey bottle, large mason jar or bottle.

This will keep until a week past the expiration date of your heavy cream so look for the carton of cream with the furthest expiration date...not that this will last 😉

Always give it a good shake before pouring to froth it up, mmmm!
Notes
Colleen's Notes: As far as the whiskey goes...I will say this, use what you would drink. The better the whiskey, the better this Irish Cream. I always say taste & adjust...SO If you adore coffee, feel free to add a little more espresso. If you only have instant coffee, you can use that the taste is just a little less. If you want more of a kick in the teeth from the whiskey...add more. More chocolate...add more. You get the picture. You really can't mess this one up. Make it like I said them customize it to your taste.
Substitute 6 oz of sweetened condensed milk for the eggs.
I hope you enjoy this!  If you make it, I would love you to tag me on Instagram or Facebook with a photo!
Slainte!