Hot Corn Dip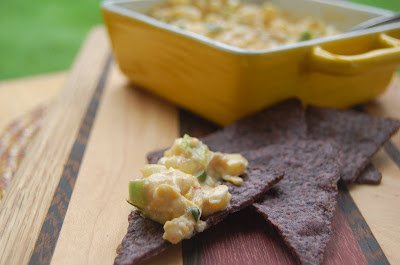 I hope everyone had a fantastic Labor Day Weekend!
I happened to go to the annual Mexican Fiesta at our friend's, Nick & Nicole's, and boy was it fun! The food was fabulous!! Everyone went all out making amazing food. After I ate, I was so, so full…I couldn't even sip my margarita for hours…yet when someone sat down next to me with a plate full of food…the intoxicating smells wafted over to me and my full belly and I wished and wished for a the ability to take one more bite!
I'm not gonna lie…these monstrous margarita's may have had something to do with why I was SO full! Thanks Nick!!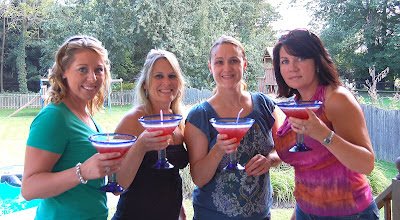 I made White Chicken Enchiladas, a Hot Corn Dip and Spicy Brownies. My favorite bite of the day were Nicole's Empanadas…I even ate 3 for breakfast the next morning. I will have to get her recipe, make them and share it with you guys!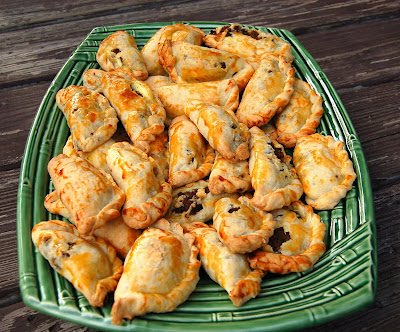 I threw together this corn dip, I wanted to keep it light with not much cheese, I wanted the corn flavor to shine through and of course I wanted it spicy! Lucky for me my husband, most of my family and most of our friends like things hot and spicy!
I also HAVE to share with you very soon the brownies I made…They were off-the-hook!
This Hot Corn Dip will be awesome for football season…just sayin!
Run to the store, grab a bunch of the corn that is still oh, so good cut it off the cobs and freeze it for this dip, corn chowders and whatever else you enjoy your corn in. Corn only tastes THIS good 2 months out of the year (around my parts anyway) and like I said, good sweet corn is the star of this dip.
Hot Corn Dip
4-5 ears of corn
8 oz artichoke hearts
1 jalapeno, diced (I use the stems and seeds too for extra spice)
3 green onions, chopped
1/2 cup mayo
8 oz sour cream
1/2 cup Mexican blend shredded cheese
Sprinkle with Cayenne pepper to taste
2 TBS chopped fresh cilantro
Throw your corn on your grill in the husks for 10 minutes to start the cooking process. Allow to cool then cut the corn off the cobs into a medium bowl. Drain your artichoke hearts well then blot dry with a paper towel. Dice the hearts and add to corn. Add in diced jalapeno, green onions, mayo, sour cream, cheese and cayenne. Toss to combine. Scrape into a baking dish and bake at 350 for 20 minutes, stiffing halfway. Remove from the oven, toss in the cilantro, stir and serve the Hot Corn Dip with your favorite tortilla chips.
Tip: I actually kept a tiny unbaked dish of this for us to enjoy later in the weekend…I actually cooked it 48 hours later and it was just as good!! That is what you see in the photo.
** Instead of grilling, you can pan saute the corn with a dash of olive oil for a few minutes, or forgo that step altogether and just use uncooked kernels (it will cook in the oven just fine). Your call.
Enjoy!!