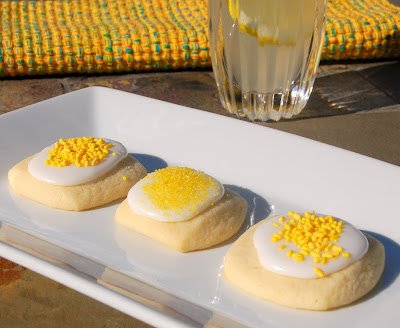 Happy Mother's Day!!
Put your feet up, kick back and let those that love you the most treat you like the goddess you are!
My kids have been hard at work on a couple of surprises for me this week and I have been doing my very best not to peek lol!!
As I sit here and think about another Mother's Day, my 10th as a "Mommy", I am grateful for the adventure being a mom has given me. I love experiencing my kids "firsts" with them, who knew it would be this exciting…the holidays, birthdays, vacations, well everything really. To see something fresh again as well as from a different perspective is priceless! I just love it and don't want to miss a single thing.
BUT then there are times that I want to hide under my covers for a "me" minute…know what I mean? Complete quiet. The funny thing is once that does happen, I am like what should I do??? It's too quiet?? When are they coming home?? I miss them!!
I KNOW I am not the only one like that!
I am grateful for my mom, she is also my friend and she has demonstrated just how strong she can be on a couple of occasions and I hope I can do the same if ever a situation warrants it down the road of my life.
I make cookies and treats all the time for my kids. I have always felt, since they were old enough to eat them, that that is one way of me leaving "my love behind" for them. I tuck cookies in their lunchbox, surprise them with a plate full after school, watch them enjoy them just out of the oven or when I am away, I always leave a full cookie jar behind. My son asked me the other night for Lemon cookies…so I whipped these up, a variation on a buttery cookie I have been making since I was a child. He loved them and called the lemonade cookies.
These are soft and refreshing and even my chocolate addicted husband enjoyed a few 🙂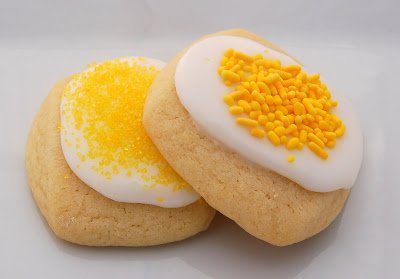 It is my hope that I will be baking cookies for and with my kids for a very long time and that they in turn enjoy the same passing of love onto their children. I love you Connor and Samantha and being your Mommy has been the most fantastic gift of my life!

Lemonade Cookies
2 3/4 cups flour
1/2 tsp baking soda
1 tsp cream of tarter
Dash of salt
2 sticks of butter, room temperature
1 cup sugar
1 egg
Lemon zest, grated from 1 lemon
1 TBS lemon juice
Lemon Icing
2 cups powdered sugar
1 TBS plus 1 tsp butter, room temperature
3 TBS fresh lemon juice
1/2 tsp light corn syrup
1/2-1 TBS water
Yellow jimmies/sprinkles, yellow sanding sugar or crushed lemon candies for topping
Preheat your oven to 350.
Combine flour, baking soda and cream of tartar in a medium bowl and combine thoroughly. Set aside.
In your mixing bowl, combine butter, sugar, egg, zest and lemon juice and mix on medium until well blended.
Beat in the flour mixture until it is fully incorporated.
Grab sections of dough and roll into logs about 8 inches long, pat down the log and cut into 2 inch pieces. You could also just make these into balls and flatten them a bit with the bottom of a sugared glass into circles.
Bake for 10-12 minutes on a parchment paper lined baking sheet. You don't want them to brown.
To make the icing, combine all ingredients except the topping and mix by hand in a small bowl until smooth. You want the icing to be on the thick side yet spreadable…add additional water or powdered sugar until you achieve this. You could also water it down and just glaze the cookies, your call. Top with your choice of the above suggested yellow items and enjoy!
Enjoy!!