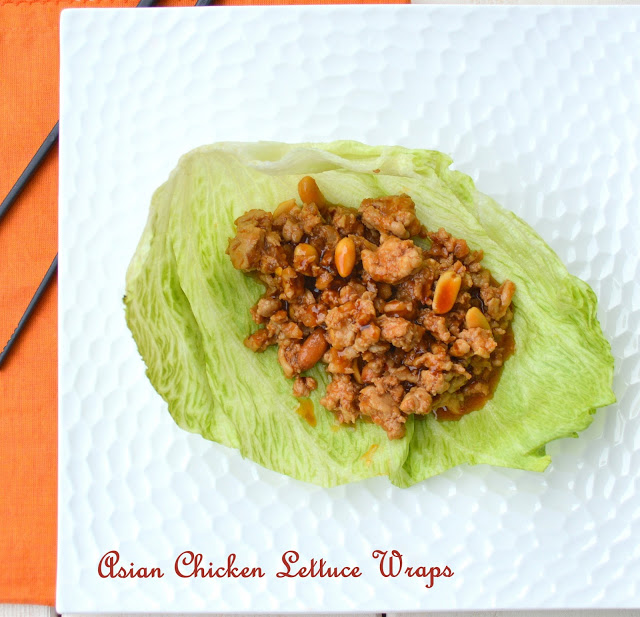 I really enjoy lettuce wraps, I was first introduced to them many years ago at Houlihan's (a fun chain restaurant in my neck of the woods). and I was instantly smitten, to me, there is something irresistible about the flavor, temperature and texture combination.  Houlihan's was one of my first "hang-outs" as a teen.  For whatever reason, my friends and our boyfriends would go there about 3-4 times a month from the ages of 18 to about 21.  I have some fantastic memories from those days and to this day I always stop any of the remaining Houlihans whenever the chance arises.
Funny, just about every year, my family and I hit Hershey Park just before Christmas.  The town and the park are tricked out for the Holidays, they even have live reindeer…it just seems a little magic there that time of year!  We love it – and guess what they have a Houlihans which we hit for lunch every time we are there.  The same goes for the Inner Harbor in MD, I like taking the kids there each year for a few days for some Spring Break fun.  They also have a Houlihan's and we stop there too.  So I have great memories from that restaurant, and my kids will too – just in a different way.  I love that!
Asian Chicken Lettuce Wraps
1/4 cup soy sauce
1/4 cup ketchup
1 TBS rice wine vinegar
4 teaspoons Asian sesame oil
3 TBS brown sugar
1 TBS olive oil
1/2 cup minced sweet onion
1 teaspoon minced garlic
1 pound ground chicken
1-2 teaspoons red pepper flakes (your preference)
1/2 cup cocktail peanuts
Optional: if you have it on hand add in a teaspoon or two of chili garlic sauce to give it a bit of extra umph!
1 head iceberg lettuce (remove the core & carefully it separate into leaves)
In a small bowl or mixing cup combine soy sauce, ketchup, vinegar, sesame oil and brown sugar, mix well. Set aside.  In a large pot heat the oil over medium-high heat. Add in the onions and garlic and saute for 3 minutes, stirring often.  Add in the ground chicken saute until chicken is only partially pink about 3-4 minutes.  Pour in the sauce mixture in and stir well. Add in the red pepper flakes and chili garlic sauce (if using).  Add in the peanuts. Stir until the nuts are coated with the sauce and incorporated.  Serve with the lettuce and wrap away!
Colleen's Notes:  This will serve 4-5 as an appetizer and 2-3 as an entree  I usually double this just so I can have some leftover for a salad (or just straight out of a bowl) the next day!  If you are making this ahead of time, cook it a few minutes less, this way when you reheat it there will be little chance of the meat dying out.  This is one of those dishes that does well reheated on the stove.
-Recipe adapted from one of my favorite cookbooks – Perfect Recipes for Having People Over by Pam Anderso
Enjoy!