Almost nothing is as welcome or comforting as a warm bowl of soup. These Mini Soup Jars are something my teen daughter, niece and a friend cooked up (all 13). They say this makes lunch fun!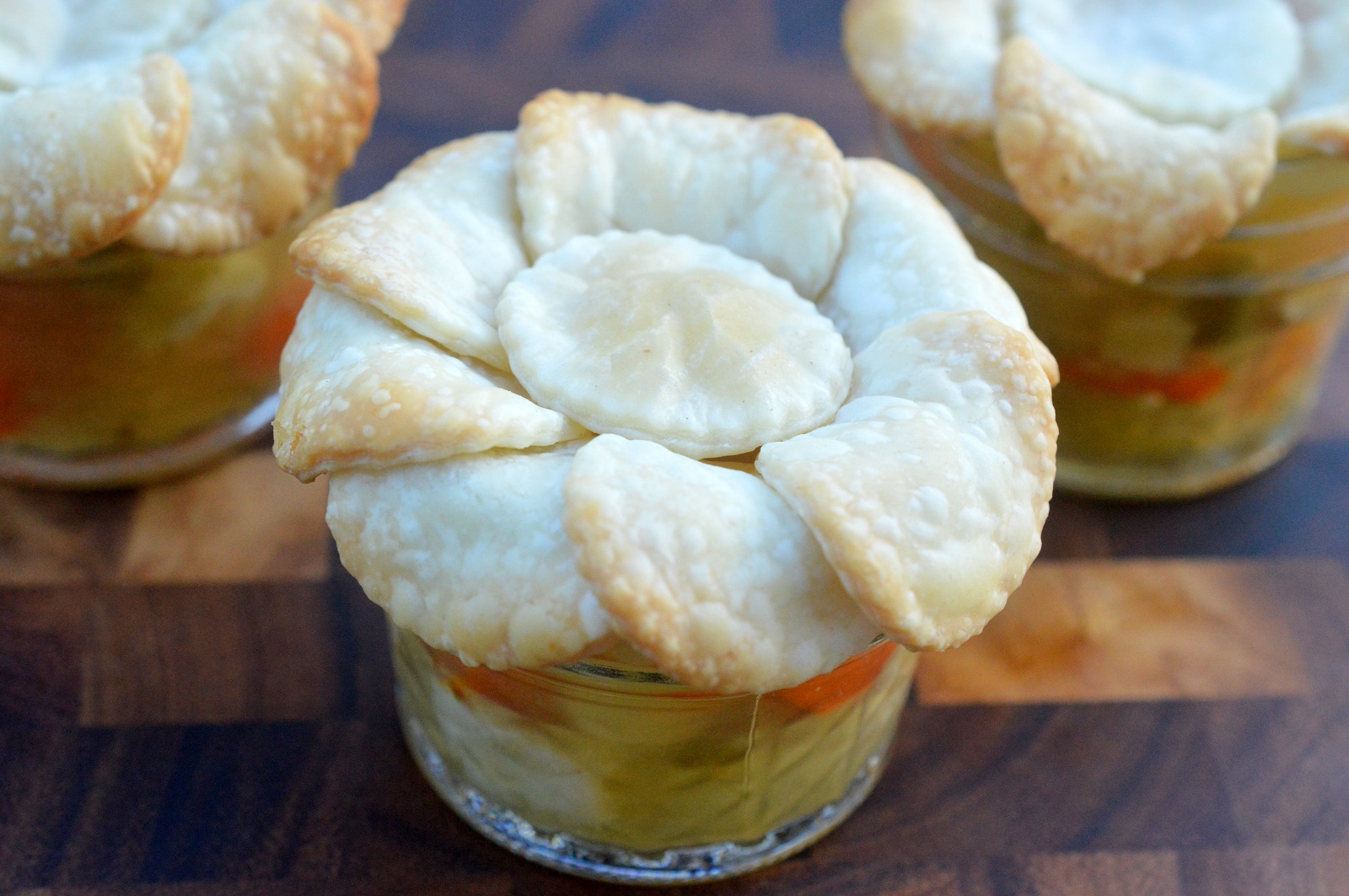 My kids love soups, especially chicken based soups. Whenever they are sick, soup is the first thing they ask for. Even if they don't want to eat, they just want to know that soup is there for when they are ready. Both daughter and my niece eat soup multiple times a week. I tease that they have chicken broth running through their veins, lol!
Samantha and Skylar love tinkering in the kitchen. They often ask for me to set up "Chopped" Competitions for them and I have to say that what they have created over the past few years often blows me away. They have even gotten into decorating their plates up like they see on Masterchef. It's pretty cool to watch the girls bloom in the kitchen.
Last week, my daughter had 2 days off from middle school…so what did she set up for the first day off?? Making four treats that she found on Pinterest with a friend…all I had to do was drive them to the store. SO I told them that I was teaming up with Progresso for a sponsored post and told them that they could take the lead with it. The result was these simple, homey, comforting Chicken and Dumpling Mini Soup Jars. Topped with cutouts from pie dough, these Mini Soup Jars were fun to make and eat! The girlies sure had fun making and eating these!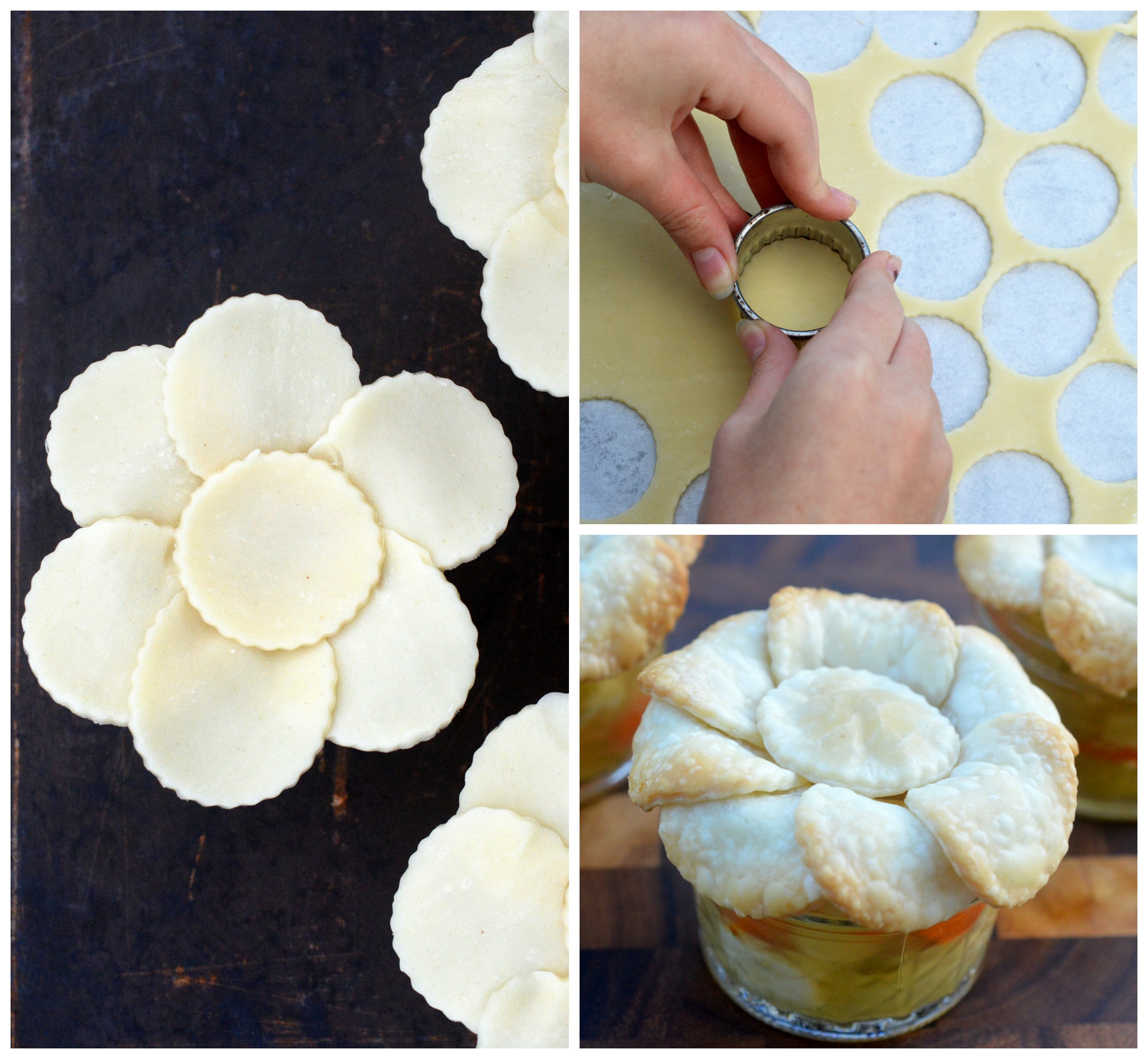 They wanted to keep the Progresso Chicken and Dumpling Soup as soup, so they said "how about crackers on top" (since they love crackers so much in their soup), another said "maybe we make it a chicken pot pie", the other said, "no…Just soup but let's put a yummy crust on top". So that's what they did and in their minds, they accomplished all three ideas, love it! 
The girls played around with how they wanted to do it and came up with these cute Chicken and Dumpling Pastry Topped Mini Soup Jars that resembled a flower (yup, they're girls).
When you make food, fun for kids, no matter what age they are, they will at most likely give it a try.  
When you have your kids cook alongside you or give them a task or two in the creation of a dish or dinner, will always at least try it and are much more likely to eat it.
Soooo, do both and ta-dah! Most likely they will eat it. Try it, you will see!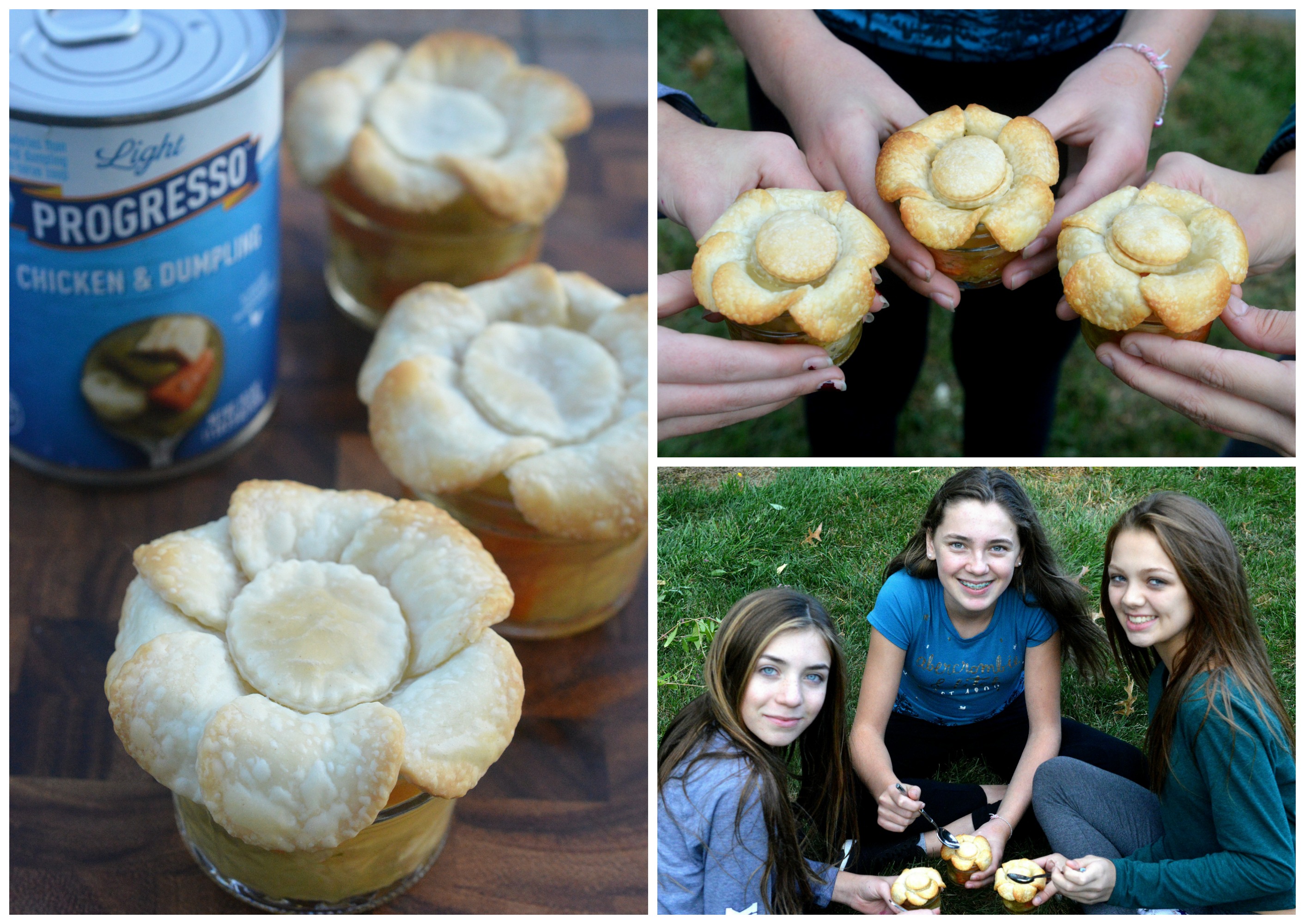 Progresso, uses quality ingredients, that do not contain antibiotics, are easy to cook and are chock-full of meats and veggies. They are a robust lunch or dinner.  Progresso is a brand I grew up trusting and now it's one my own kids pick out at Walmart when they come shopping with me. I stock up and make sure I have plenty of cans on-hand.
Now that my husband and I are comfortable allowing our kids (15 & 13) to stay at home alone for a few hours here and there, we also need to feel comfortable that they can take care of themselves for lunch or dinner, easily, and nutritiously. Progresso Soups are one way they can do both easily.
Progresso Soup also comes in handy on busy school nights. A quick meal that satisfies.
Grab cookie or pastry cutters and have your kids cut out whatever shapes they want for these. The oven will heat up your soup and they will have the joy of seeing their dinosaur, geometric shapes or bear soup jars come to life!  Let them unleash their inner artist!
Thanks again to Progresso for teaming up with my daughter and I and sponsoring this post!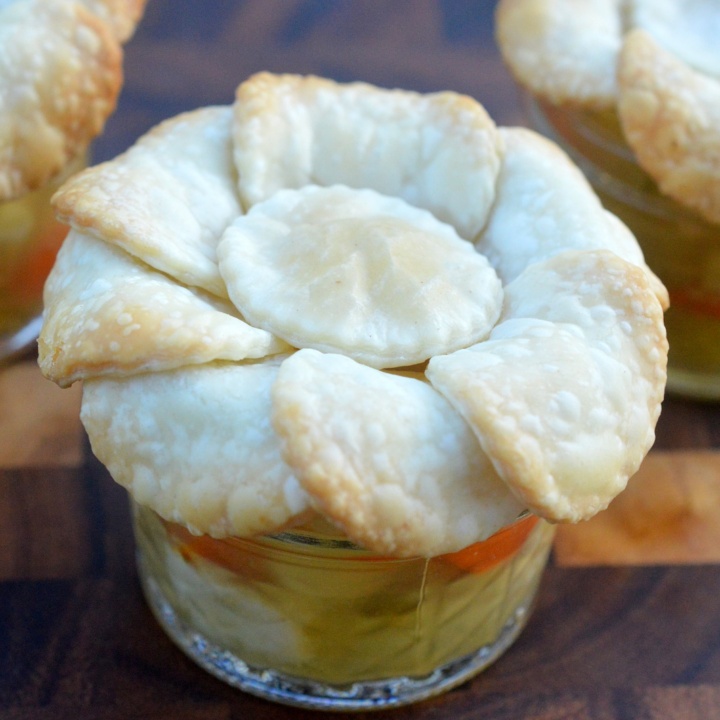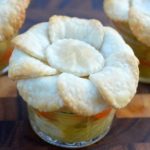 Print Recipe
Ingredients
1

can Progresso Soup

1

disk pie dough

homemade or store-bought
Instructions
Preheat your oven to 425 degrees (or whatever temperature your homemade or store-bought pie crust needs to bake.

Fill 4-ounce mason jars with the soup by spooning in the contents of the can and then pouring the stock to 1/8 inch below the rim.

Place jars on a baking sheet.

Using cookie cutters or biscuit cutters cut shapes from your pie dough and press them together on a parchment or waxed paper lined surface until they stay together, gently lift and top each mason jar with the dough, leaving an overhang as the dough will shrink up while it bakes.

Bake for 15 minutes or until pie dough is crisp.

Remove from oven and allow jars to cool a bit as they will be hot.

Bake additional dough cutouts and enjoy dipping them in your soup or eating them on their own.