Orange Macaroons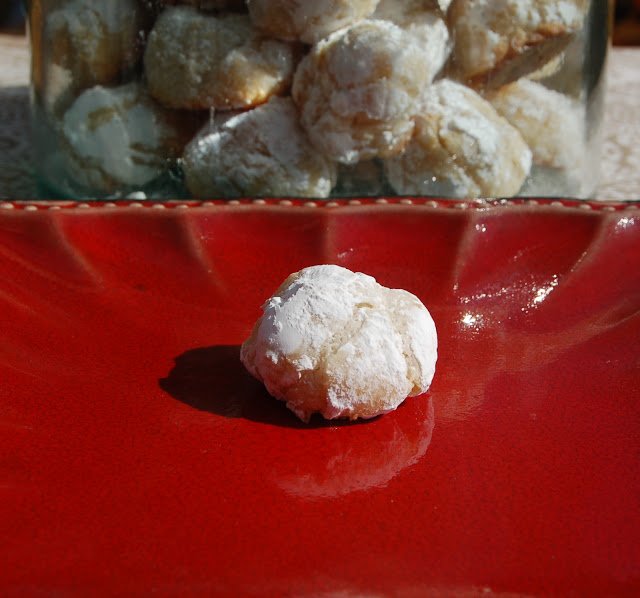 A simple recipe for gluten free Orange Macaroons that are a light and tasty treay. Callit a cookie or call it a snack, either way you will call it scrumptious!
Do you ever think about how your life has changed so completely from when you were a kid?

Remember running out your front door in the morning and only popping back home to eat or to be called in for the night…those were the days!! Ladies, remember when you hit your teens and all you could think about was what you were going to do Friday/Saturday night? We called each other incessantly as if our very lives depended upon the friend on the other end of the line answering the all important question "WHAT ARE YOU WEARING TONIGHT???" Only to often get a "busy" signal over and over again!!
We wore jeans so tight we had to lay on our beds and use a wire hanger just to get them zipped up…Lord knows how we even walked around.
Those days for me were filled with great friends, great adventures and good times!
Then…one day…when we least expected it…we all grew up and responsibilities like our careers, kids, family, bills, and much, much, more were our new focuses. New relationships and friendships were forged and some of those relationships…the ones we thought would last a lifetime…became harder and harder to keep up with and soon faded into the past due to distance, kids and other things.
5 weeks or so ago, I had the sudden urge to call one of my life-long friends, one who I had not spoken to on the phone in about 2 years. I texted another friend for her number so I could call her quickly…that day…however, something got in the way and I never did make the call.
2 weeks ago I received one of those calls none of us wants to get, the call telling me that very friend of whom I was thinking of 5 weeks ago was to have a double mastectomy.
I hadn't seen "D" in about 8 years, but it didn't matter. My heart hurt for her, I was scared, I was nervous and I prayed like crazy all would go as good as it could for her.  I also enlisted the help of my kids – who happen to be some pretty powerful bedtime pray-ers – to put D at the top of their list. And they did.
Some bonds are so established, so powerful, so true…that time can't change them and for me, this is one of them
When I talked to her, to see when she would be up for a visit, I offered to cook dinner. She said they had been besieged with food but she would love a sweet treat and that recently she had become gluten free. Immediately, the wonderful (and unusual) Orange Macaroons my friend Ken (aka Hungry Rabbit) makes popped into my head.
Who needs flowers when you can get a pretty glass cookie jar filled with these treasures instead? Am I right?  I my world, cookies trump flowers!
These delicious orange macaroons are just about the best cookie I have ever had (they are worth every penny as almond paste is a bit pricy). This macaroon recipe is different and delicious, you can't eat just one.
So I made the Orange Macaroons, put them in a pretty jar, packed up old photo albums from grade school, high school and beyond, was joined by another lifelong friend of ours and went to see D. The three of us laughed…a lot!  We reminisced and when we could see that D was clearly worn out by the visit, we headed home.
While walking towards my house a couple hours later in the darkness on that August night. I stopped for a minute to center myself and take a breath before facing my husband and kids.
Then I looked up.
The sky was stunning, it was perfectly clear and all of a sudden it hit me…no matter how much had changed in my life, no matter how much had changed in the lives of those around me…looking up and seeing everything on that beautiful starry night looking exactly the same as it had when I was 14, made me smile. 

Funny isn't it?
In that moment, I knew all was going to be ok.  That my my friend D, who is such a kind and gentle soul, was going to get through what would lay ahead for her and come out on top.  I just knew it.
When I told D about my having the urge to call her when I did, she said, "we must still be linked, like we were as kids…because Col, that was right about when I found out the news".
So here is my PSA for today, If anyone reading this has someone from their past that maybe you haven't spoken to in awhile. Take a moment, grab your phone while you sit under a beautiful sky, with a glass of wine or one of these orange macaroons (or both). Look up up at those same stars that have been watching you and everyone you have ever loved your entire lives, and make the call.
And when you visit, take some of these along as a snack or a foodie gift 🙂
Orange Macaroons
–via Hungry Rabbit, adapted from Patrick Lemble, pastry chef at the Four Seasons
2 large egg whites
1/2 teaspoon pure vanilla extract
1/8 teaspoon pure orange extract
1 pound almond paste, separate into 1 inch pieces (gluten free is available)
Pinch of table salt
1/3 cup confectioners' sugar, sifted, plus more for rolling and coating
1 tablespoon Triple Sec or Grand Marnier
Preheat oven to 350 degrees. Line 2 baking sheets with parchment paper
Whisk one egg white and the extracts in a small bowl until combined, set aside.
In the bowl of an electric mixer, combine almond paste and salt, beat on medium speed until soft, about 2 minutes. Add egg white mixture and beat to combine, about a minute.
Reduce speed to low, add confectioners' sugar slowly and beat until combined, about 1 minute. Add orange liqueur; beat until evenly distributed, about 1 minute.
Lightly dust work surface with confectioners' sugar. Turn dough out onto work surface; roll into 3/4-inch-thick logs (3 or 4), about 18 inches long. Cut each log crosswise into 1/2-inch pieces. Roll each piece into a ball.
Lightly beat remaining egg white. Using a pastry brush, brush each ball with egg white and roll in sugar, tapping to remove excess; transfer to prepared baking sheets. Let stand at room temperature for 30 minutes.
Bake until lightly golden, about 15-17 minutes. Transfer baking sheet to a wire rack and cool completely.
In the original recipe the zest of 2 oranges were included…I chose not to add that and they turned out lovely, check out Ken's post and photo's – his photo's are gorgeous and really show you how these cookies should look when they are done.
Enjoy!