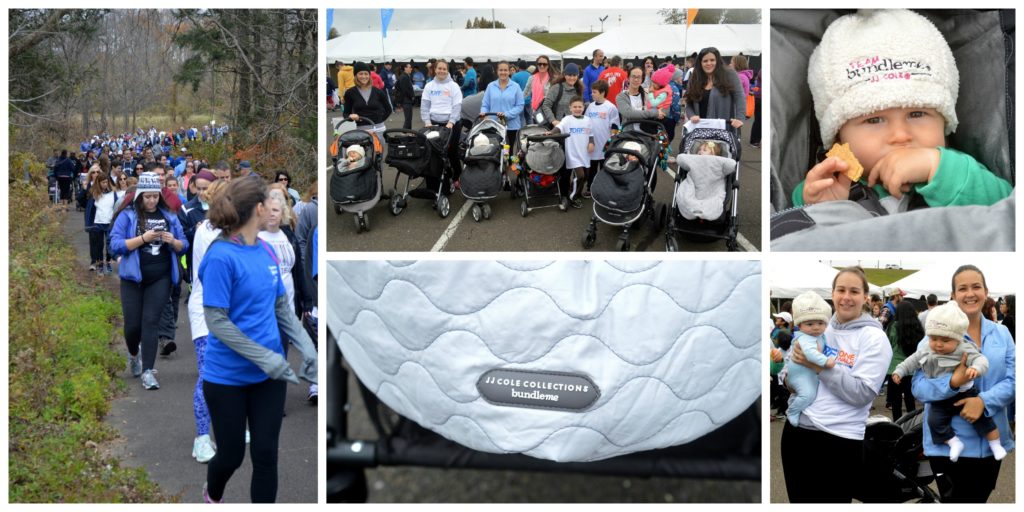 It's no secret that I like to cook, after all I am a food blogger! I have totally enjoyed my little piece of the web known as Souffle Bombay.  I love coming up with recipes, I get crazy-excited when I think I came up with something a little different or nailed a recipe. I enjoy sharing my creations, meeting new people through my site, finding out about new-to-me products that I end up becoming a fan of etc.  However, one of the best parts of my experiences as a blogger has been the opportunities I have had to do good deeds.
Finding ways of paying it forward is important to me in my personal life, so much so that I instilled those same values in my kiddos as soon as they could understand them.
Last year, because of blogging, I organized something truly amazing…Bloggers, Brands, friends & I brought Christmas and Santa Clause to a tiny village in Alaska that doesn't have much. A young girl names Trinity said to her teacher (who happens to be a friend of mine)"Santa doesn't come to Alaska." And boy did she/they end up with a huge surprise! You can read about it here.
Then there are the times I can do something to help a small start-up or local entrepreneur via social media get the word out about their x, y or z.  I like helping when I can.
So when I was contacted by JJ Cole Collections to organize a team of walkers for the JDRF "One" Walk and was informed that JJ Cole would donate $1000.00 to our team. I was in! I do not have anyone in my family with Juvenile Diabetes, however my kids both have friends who do. I personally went through years of my son being sick and in and out of the hospital, I know what it is like to be stressed, scared and worried for your child when you can't help them and they are and in pain and scared, so helping the JDRF get even one step closer to finding a cure felt great.
Last Sunday 8 of us walked with our families right in my backyard in gorgeous Tyler Park in Bucks County PA.
In addition to the donation, JJ Cole Provided each blogger walking with one of their iconic Bundleme's and a ridiculously cute Bundleme Hat.  I invited one of my brothers and his family to join us on the walk. My brother  and his wife recently had their 4th child and first boy and were happy to support JDRF since a family close to them recently had one of their children diagnosed with Juvenile Diabetes. My sister, her daughter and my mon joined my family as well in the walk.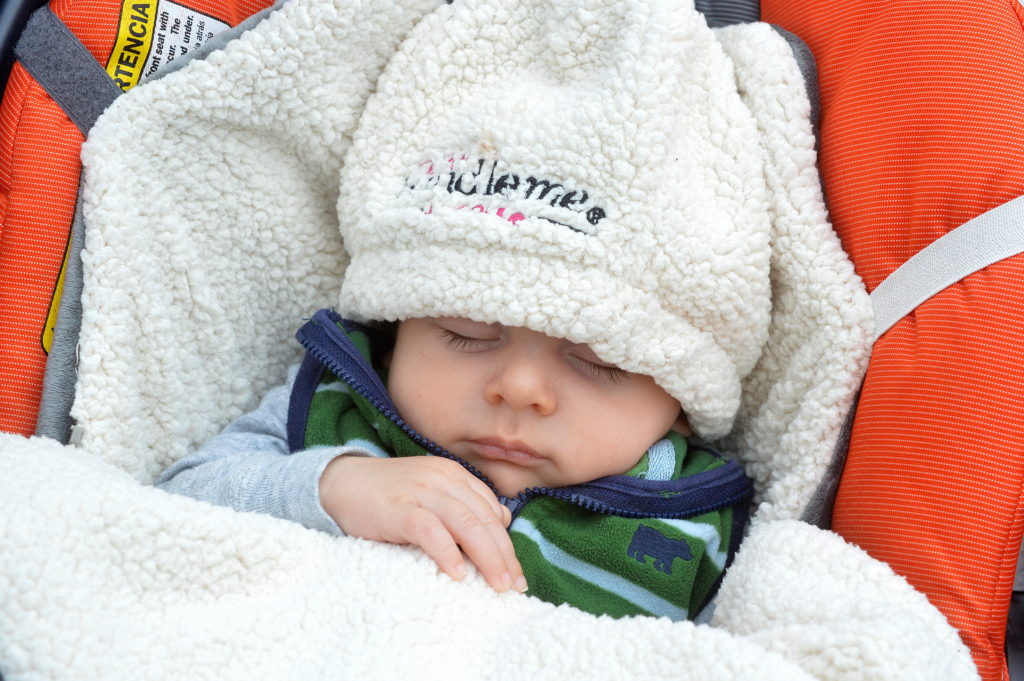 Look how stinkin' cute my new nephew looked in his JJ Cole Bundleme Hat and his Bundleme.  I wish they made a Bundleme in adult size!  My sister-in-law loves her Bundleme, it's cozy, it is so simple to use and its easy to keep clean.  She says her little guy gust grabs on to the soft lining and doesn't let go…I'd say he likes it too!
When the Bundleme's first came out, I personally was super-excited.  I didn't have to bother getting my babies in and out of jackets and coats to go out. They could stay sleeping and not be disturbed once I arrived somewhere warm, all I had to do was unzip. And I loved not having to spend money as they grew that first year on different sized sweaters, jackets and snowsuits.  The Bundleme offered everything I needed to keep my kids warm and comfortable.  I said over and over and over….how amazing the product was and how it was a game changer.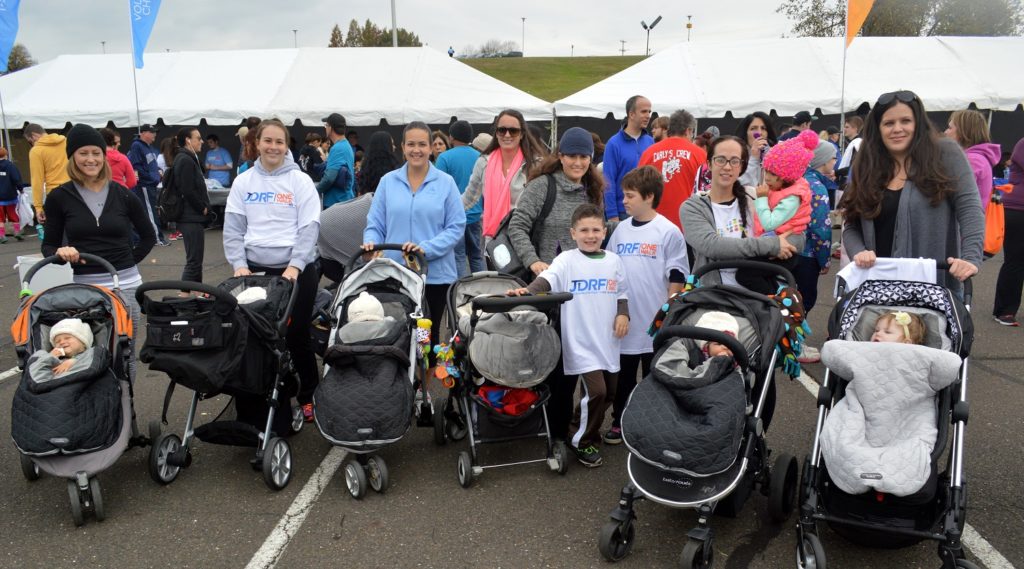 So if you have a baby in your life or a mom-to-be.  Take a look at both the Bundleme for car seats and the larger Bundleme's for strollers.  The ease of use, all-around value and comfort can't be beat!
The Original Bundleme is great for newborns and younger babies and I love the look of the Urban Bundleme…especially for when the weather isn't great…keeps the kiddos nice and dry. To see all the Bundleme choices, visit JJ Cole and click on Bundleme.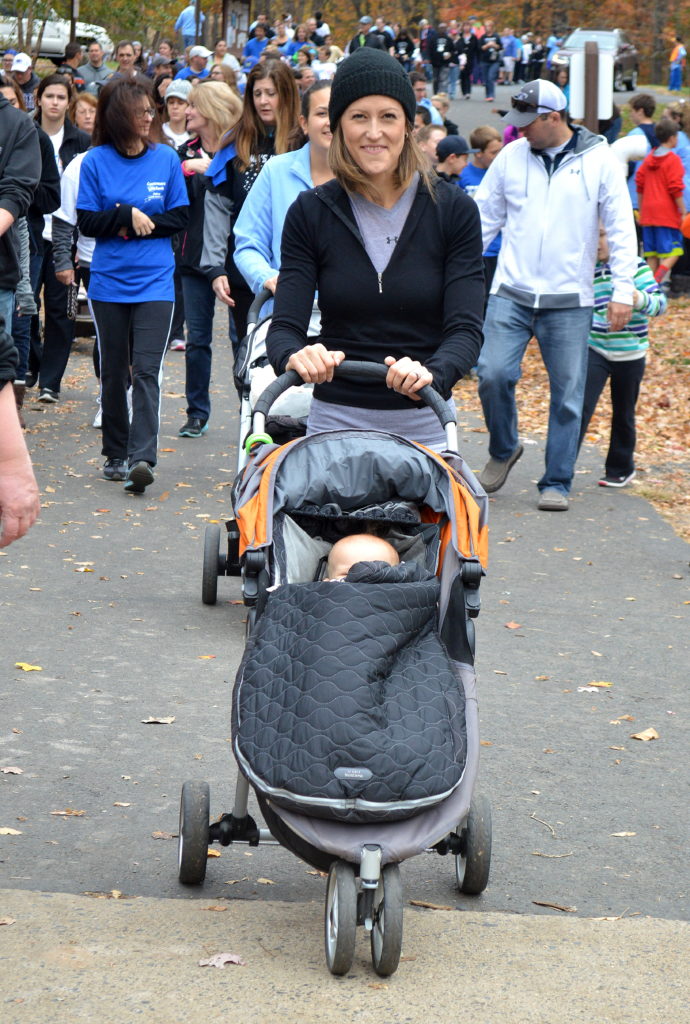 All in all a great day was had by all. We exercised, we made new friends, the babies had a great time and collectively us moms, our families and JJ Cole helped out a great cause! Thanks to Wawa too who was such a great supporter of the walk keeping everyone hydrated and fed! I just love businesses that find ways to keep paying it forward!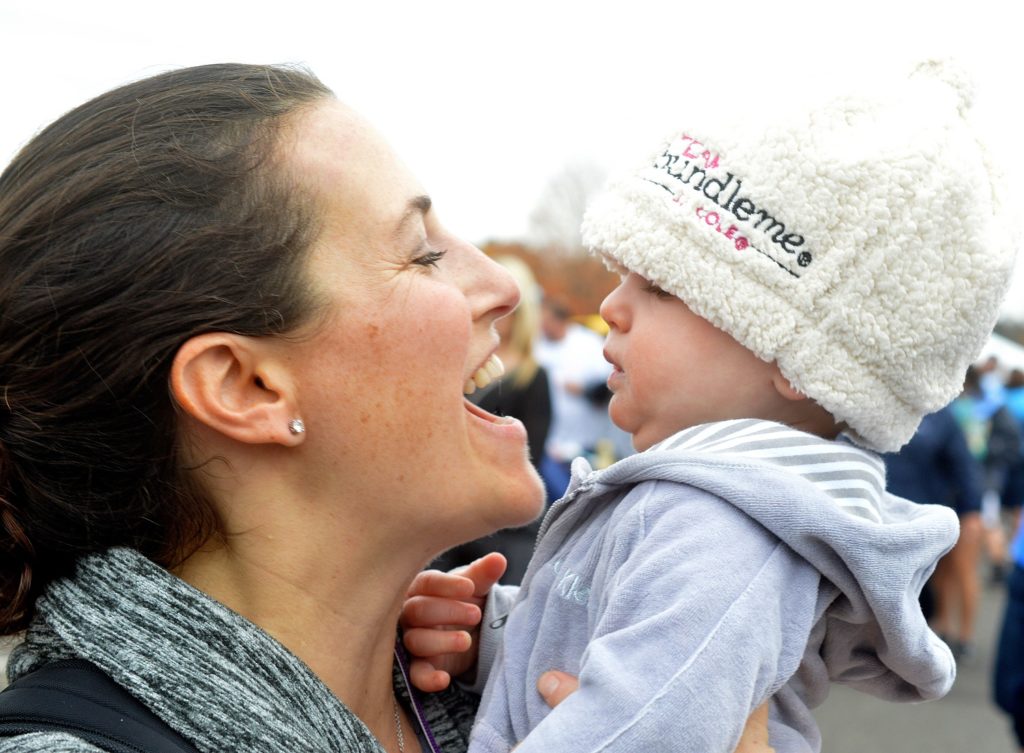 ***************************
Good News! I have 1 Original Bundleme and Bundleme Hat to giveaway to a lucky baby! 
****************************
Good Luck!