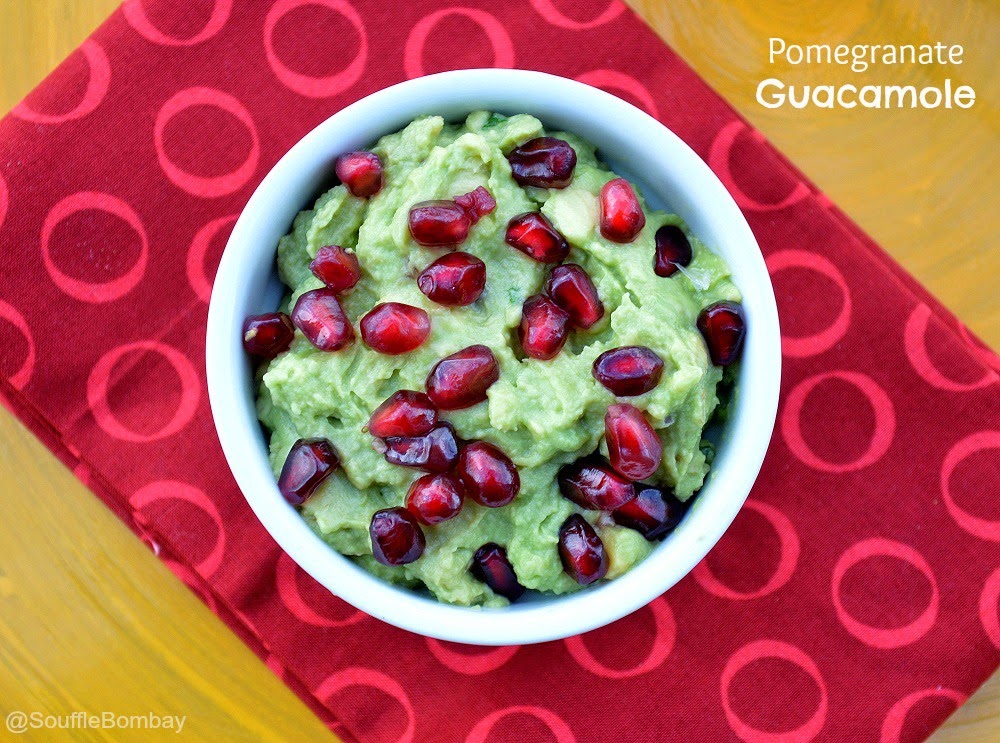 I love guacamole, I feel like I can't get enough of it and if you can believe it…I never even tasted it until about 5 years ago.
I though it was something I didn't want to eat and boy was I wrong! I lovingly blame my parents for never having been exposed to guacamole or avocados in general. SO I guess I am making up for lost time!
I'll take guac…well any way you want to give it to me! Plain, with bacon & tomatoes, super spicy, on stuff, under stuff…you name it,!
Funny enough, the first time I ever gave guacamole a chance was when my friend Chris made it for a party, it was speckled with pomegranate seeds (which I love), so I dug in. I have to say that the crunch and burst of delicious juice the seeds give guacamole is fantastic!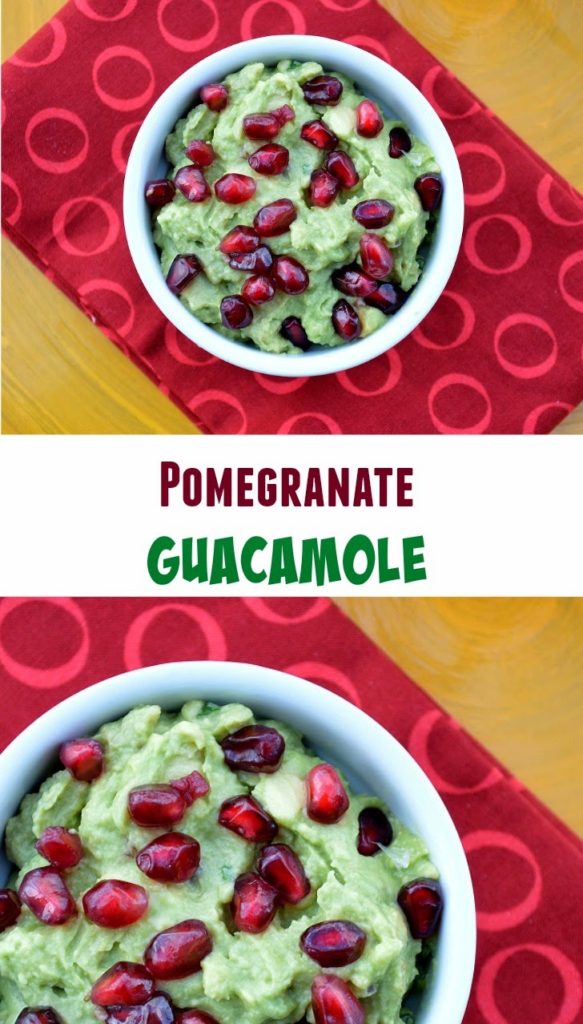 So if you are looking for a different twist on traditional guacamole why not try adding some pomegranate seeds and making yourself a bowl of Pomegranate Guacamole. SO good!
And if you want additional inspiration how about some of these Guacamole's or Avocado Dishes I have whipped up in the past?
Bacon Tomato & Jalapeno Guacamole
Lobster Guacamole
Creamy Guacamole Dip
Guacamole & Spicy Shrimp Tostadas
Chicken Cakes with Spicy Avocado Cream
Spicy Chicken & Avocado Flatbread with Avocado Cream
Crispy Avocado Bacon & Tomato Salad (SOOO good!)
I wasn't joking…I had to stop myself from adding recipes…I have more, lol!
Pomegranate Guacamole
3 avocado's
2 tsp fresh lime juice
2 tsp minced jalapeno
1 scallion sliced thin
Kosher salt to taste
Black pepper to taste
1 cup pomegranate seeds

Lightly mash your avocado's in a bowl with the back of a fork, add in your lime juice and mash a bit more. Add in your jalapenos, scallions, salt & pepper (I throw seeds and stems in as well for extra heat), and mix until incorporated. Add in three quarters of your pomegranate seeds and mix, top your guac with the rest of your seeds and serve. Serve with tortilla chips and enjoy!
For tips on how to shop for avocado's click here.
And for the coolest way to get the seeds out of a Pomegranate click here...why didn't I know this before 2014!



Enjoy!!