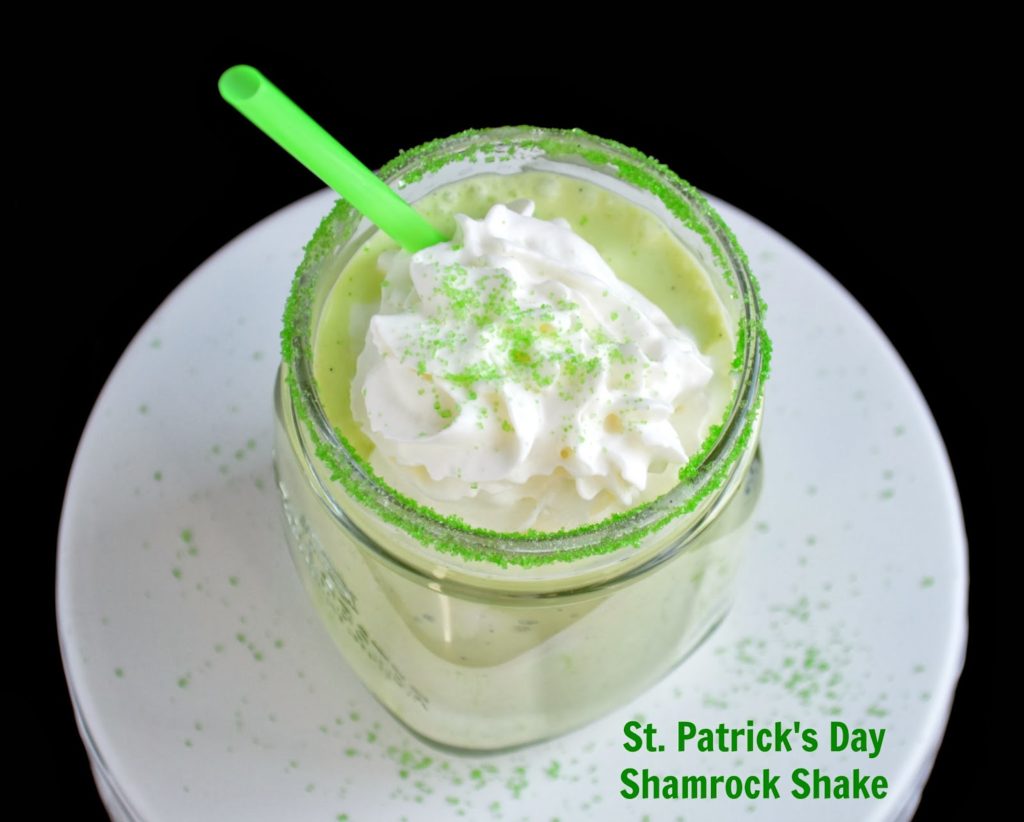 Saint Patrick's Day is just around the corner. Young or old, Irish or not, for many "Getting
their Irish on," once a year is a festive and fun tradition!
One eagerly anticipated favorite that pops up this time of
the year is the Shamrock Shake, my kids have never actually had one until I made a batch for them last year. I decided
to surprise them one day last week just as they hopped off of the school bus and have Homemade Shamrock Shakes waiting for them!
My kids were
thrilled and I was rewarded with a few kisses and hugs (and I wasn't even wearing my Kiss
Me I'm Irish Button…Yet)!
Why not treat yourself to a homemade Shamrock Shake or whip
one up for someone you love…Who knows you might even get yourself a kiss or two!
This is another great recipe to let your kids take the lead on – sit back, relax and let then whip this up! Or let them make these easy and super fun
St Patty's Day Treats
.
Pop back here tomorrow for a few more St. Patrick's Day Recipes, from some of my food blogger friends and myself!
Homemade Shamrock
Shakes
2 ½ cups (or 5 big scoops) of vanilla ice cream
½ cup heavy or light cream
A pinch of salt
4-6 drops of green food coloring
4-5 drops of Cream de Menthe/Mint oil or extract
Whipped cream (homemade or store bought)
Combine the first 5 ingredients in your blender and pulse
until combined and creamy. Top with
whipped cream and serve.