Salad Cups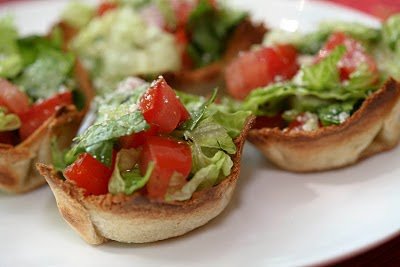 I had an interview today with the food editor of large newspaper from my area about my book – Picture Me Cooking.
The story will run on 3/17 in three major newspapers in the Philadelphia, Philadelphia Suburbs and New Jersey areas.
Given the fact that THAT is St Patty's Day – you know I had to make some Irish Soda Bread! You do know that Colleen in the webster's dictionary means "little Irish girl" right??
The other 2 dishes featured were Salad Cups and a Strawberry Whirl drink. Dishes kids and their families can enjoy and each is easy for little helping hands to take the lead on making the recipes.
It was fun and interesting – what a great job to have…being a food editor… writing up stories about food, cookbooks, chefs etc. Her name was Betty and she was so very sweet as well!
The four mom's were present (Becky, Maureen, Amanda and myself) as well as a few of the kids. The kids prepared Salad Cups, one of the recipes from the book.
We answered questions about where the idea came form for such a unique cookbook, our back rounds, cooking with kids, what's next etc.
As of this minute the QVC air date is Monday March 8th between 2 and 3 PM on the Kitchen Ideas show. I will keep you in the loop!! Can you feel my excitement!!
Kids and adults alike enjoy this one, I hope you do too!
Salad Cups
from the book Picture Me Cooking
12 slices white or wheat bread
3 TBS melted butter
Fixins for your favorite salad or just keep it simple with lettuce, tomatoes, carrots and some dressing or a Caesar Salad.
Preheat oven to 400 degrees
Use a rolling pin to slightly roll out each slice of bread (kids love that part).
A few rolls should do it. Cut out 2-3 inch rounds from each slice using a biscuit cutter or a circle cookie cutter (in a pinch use a glass).
Insert one bread round into each section of your cupcake pan, pressing down slightly, forming a cup shape. Lightly brush each one with the butter.
Bake for 8-10 minutes until lightly brown and crispy. Cool.
When ready to serve, fill cups with the chopped salad tossed with dressing of your choice.
You can fill the cups with Caesar salad sprinkled with some fresh shaved Parmesan or some chopped up raw veggies of your choice tossed with a bit of dressing. Whatever you or the kids may enjoy!
Enjoy!!
Colleen