Summer Sandwich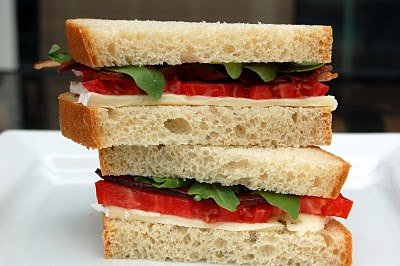 I don't know about you but I am NOT ready to let go of summer just yet!
I am holding onto it as long as I can and enjoying every minute!
This is a quick and easy light summer sandwich to throw together for a picnic, lounging out back or just because.
Summer Sandwich
2 slices of your favorite bread
2 slices of Brie cheese, rind removed
2 slices of a big beautiful red tomato
2 crispy slices of bacon
Greens
Honey
Assemble sandwich, drizzle with honey and enjoy!
I usually use slab bacon for this sandwich and prior to baking it, sprinkle it with a bit of brown sugar.
Colleen