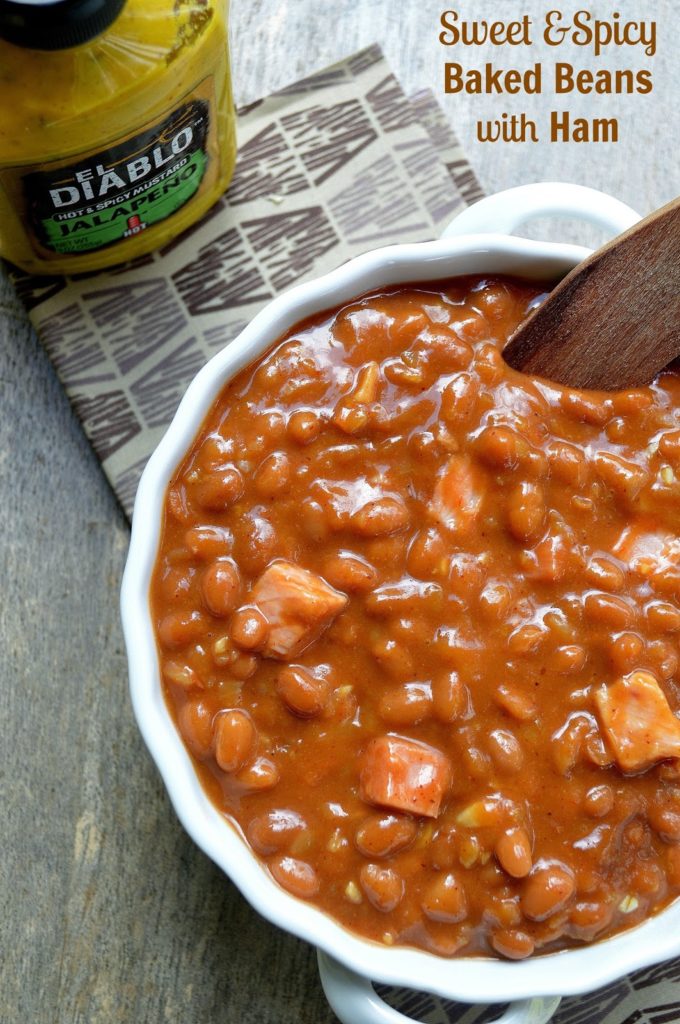 Like Baked Beans?
If so these are for you! They don't take too long and are full of flavor.
These are good, really good BUT my friend Molly's are still better…someday I will learn her secret, lol! And lucky me, she's making them this weekend. If you need some Sweet & Spicy Baked Beans with a ham kicker in your life…check out my post and recipe over on Musings of a Housewife where I am a recipe contributor. Oh and check out the giveaway as well! We are giving away TWO grills!! One gas and one charcoal…time to #GetGrilling!
Have a fun, safe & delicious Memorial Day Weekend!