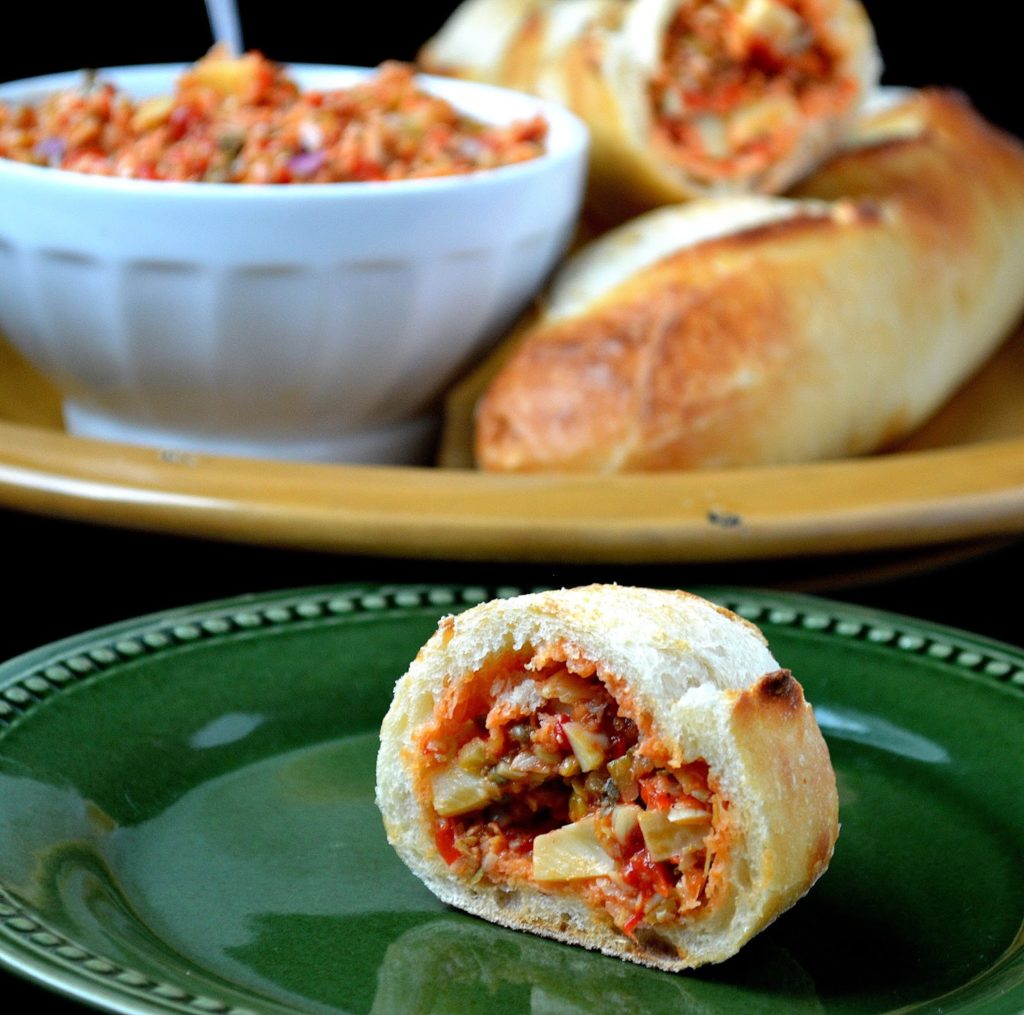 One of my favorite things to make (and nibble on) is tapenade. I love the bold flavors and I enjoy that its not a heavy, calorie laden appetizer…plus there are capers involved! I may or may not eat capers right off a spoon…ahem!
This summer I was tinkering with a sandwich idea and came up with this delicious combination. The combo of a fantastic fresh baked loaf of French bread with this easy to make tapenade is a home run! Make it as a sammie or as small bites. Either way its delicious! Click here for the recipe.
Check out my recipe for and find out how YOU can win $25,000.00 from Mezzetta in their "Make That Sandwich" Contest!! I SO wish I could "play"! Good Luck!