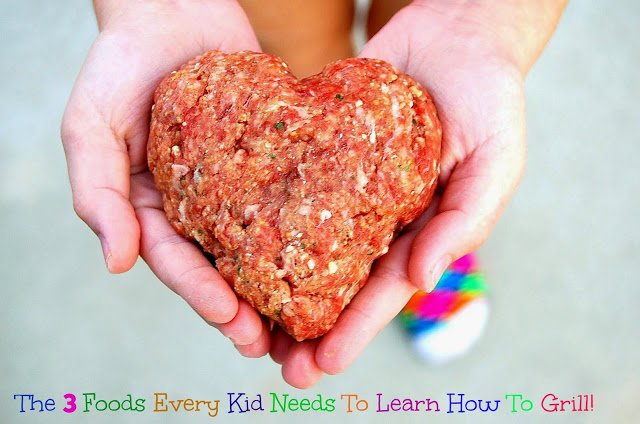 Take a walk, a bike ride or drive around with your windows down and you are going to smell it…It's grill season!
How much use your grill gets used kind of depends on where you live unless you are one of those crazies (like me) that will grill in just about any weather or temperature…the post man has nothing on me when it comes to grilling! After all…food pulled hot from the grill just tastes SO good!!
My 10 year old daughter is almost always by my side in the kitchen, helping me prep or taking the lead on her own dishes. My 13 year old son is there sometimes. I think it may or may not have something to do with him & his buddies schedule when it comes to saving the world or something via his XBOX. Boys!
Anyway, Once Connor turned 13, I decided it was time he learned to understand the grill and so far he is enjoying it! It's a skill that most men possess (a lot of us do women too) so I figured I'd get him started.
I am working with Saber Grills this year on a Grilling With Kids Series. Check out my latest post over on their site and see a neat trick to teach your kids to tell how "done" a steak is. My kids and I share The 3 Things Every Kid Needs To Learn How To Grill. So why not start now?
Oh and if your kid wants to make a heart-shaped burger…go right ahead and let them!