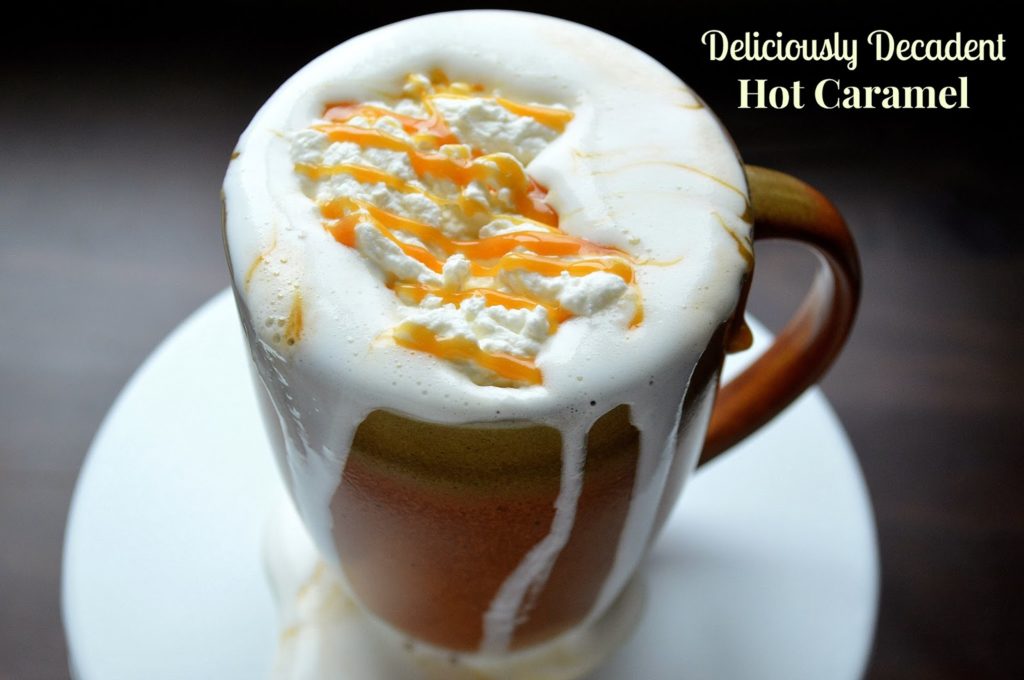 Waking up today to yet another snow here in Pennsylvania had me thinking about making a batch of These Hot Caramels for my kids today. Today, they only have a 2 hour delay and not the 10th snow that we were almost positive was going to happen. I am actually disappointed…I had the whole day planned out. So I am already looking forward to the next storm, call me crazy but my family and just love snow!
Hot Chocolate is something that just about everyone adores. I bet that you have a least one incredible memory from your childhood as well as your adult life tied into a warm cup of chocolate decadence…Am I right? How about trying something a little different and possibly create a new memory?
I like chocolate but I LOVE caramel!
So years ago I experimented with mixing in leftover homemade caramel into warm milk and I was smitten with the result!
Enjoy!