Udi's Gluten Free Fall Goodness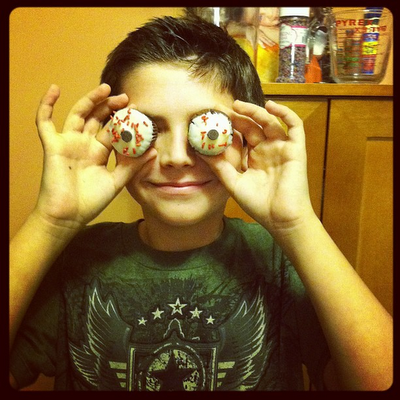 Until a few years ago, no one in my circle of life had an issue with gluten. Now I know a number of people including a good friend of mine as well as one of her daughters who can not eat even a smidgen of gluten. I also know a few others who have cut gluten from their lives with great results.
I know what it is like to have to limit your food choices due to a food allergy or food choice since both of my children have life-threatening allergies to peanuts, tree nuts and shellfish. Because of that and my passion for cooking, I have always whipped up fun treats for them and got them involved in the kitchen at a very young age, something which gives me and them great joy!
We are always off to one party, gathering, hangout or another or we are hosting something. Which often leads to fast and furious cooking on my part to create tasty or memorable dishes to bring. Throw my gluten free friends into the mix and often I want to make something they can enjoy too! BUT sometimes that could mean going from bringing 1-2 dishes to bringing 3 or 4.
Enter Udi's and their gluten free products. They are the first line I have come across where I enjoy the taste plus they have a nice selection of products that I can adapt quickly into a tasty options for my gluten free friends, thus cutting down my prep time and making everyone happy!
Recently, my son and I made these fun "eyeballs" for a Halloween treat with Udi's Dark Chocolate Brownie Bites and it literally took us less than 10 minutes start to finish.
I am a huge fan of bread pudding, I love the warm, gooey goodness of it and often make just a few in tiny mason jars for an after dinner treat especially during the Fall season. With Udi's Cinnamon Raisin Bread, I have made them gluten free as well. This way, in a snap, I can have a gluten free version as well! My kids love their Cinnamon Raisin Bread in the morning with a bit of butter and I feel good about giving it to them.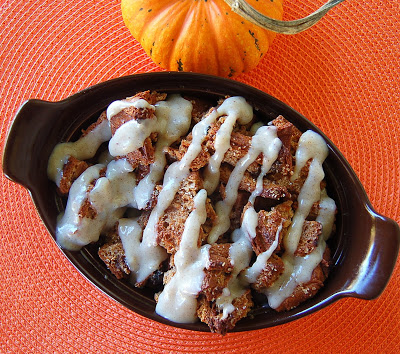 Crisps are another Fall favorite of ours, instead of buying gluten-free flour, I have used Udi's Snickerdoodles as the topping for crisps and it is a delicious alternative to making a topping. I have also mixed the snickerdoodles with Udi's Vanilla Granola (which is so good I eat it by the handful) as well as Vanilla Granola & Udi's Chocolate Chai Muffin Tops with delicious results!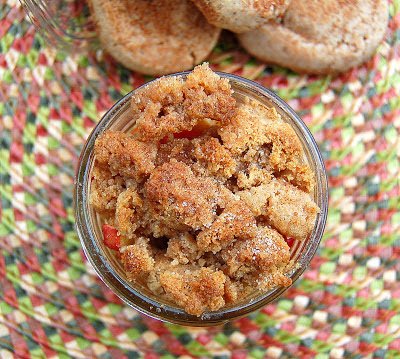 So if you are gluten free and looking for a product line that tastes good and has a robust offering, looking for a way to simplify making dishes for your gluten free family or friends or just want to decrease gluten in your life…try Udi's. You won't be disappointed.
Brownie Eyeballs
1 package of Udi's Brownie Bites
1/2 cup white chocolate melting disks
Chocolate chips
Red jimmies/sprinkles
Melt your white chocolate in the microwave in 30 second bursts, stirring until smooth. Dip each brownie top into the chocolate, shake it to smooth it out, top with an inverted chocolate chip or m&m, sprinkle with red jimmies. Allow to set and enjoy!
Snickerdoodle Apple Cranberry Crisp
1 apple chopped small
1/4 cup of fresh cranberries, halved
1 TBS sugar
1/2 tsp cinnamon
1/4 tsp corn starch
Squirt of fresh lemon
Topping
6 Snickerdoodles
1 tsp melted butter
Sugar
Combine apple pieces, cranberries, sugar, cinnamon, cornstarch and lemon in a small bowl. Mix well. In another small bowl, combine partially crumbled snickerdoodles and butter, toss gently. Fill 4 ounce mason jars or small ramekins with apple mixture and top with snickerdoodle mixture, sprinkle with a few pinches of raw sugar or sugar and bake at 350 degrees for 15-18 minutes.
Disclosure: I was not compensated for this post, but I did receive a sampling of Udi's products to try out (and was very pleased with them). The thoughts and opinions expressed in this post are mine alone.