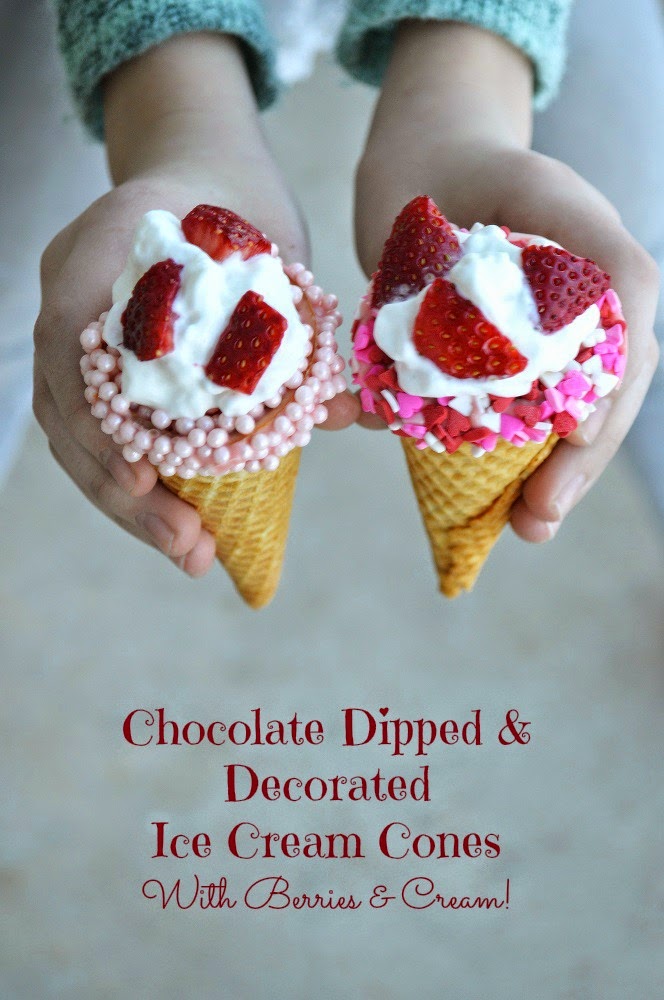 Since becoming a mom I seem to channel Willie Wonka & Milton Hershey each holiday! I just can't help it…they are growing at a ridiculous rate and I want to see the excitement and sparkle in their eyes for things as simple as a snack as long as I can!
What about you, what gets your kids excited?
Here are some of my favorite Valentines Day Treats that I have been making over the years, most of which the kids can help make as well.  So if you are looking for ideas of what to send into the classroom, things to have your kids help make to give out to their Valentine, friends, grandparents or those they love OR just want some fun treats in the house…I've got you covered!! Chocolate Dipped & Candied Ice Cream Cones, Valentine's Day Buttons, 4 Ingredient Chocolate & Peanut Butter Hearts, Valentine's Day Saltine Cookies & 3 Ingredient No Bake Valentines Day Treats OH and if you want a fantabulously delicious treat for an adult…THIS, its unbelievable!!!