Vanilla Cake with Strawberry Cream Frosting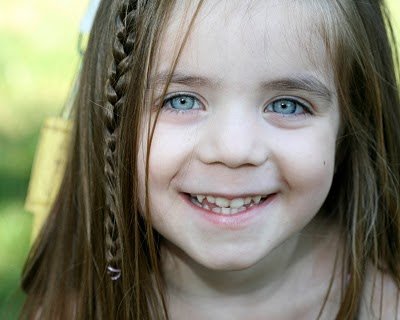 Today is my baby's birthday...she is turning 6 and I just can't believe how the time has passed. She is over the moon excited about waking up 6...lol.
My daughter is a funny, funny girl and she knows it. She loves to dance, sing and do anything artistic and cook. She is a free spirit, has a good heart, loves her family and is afraid of boats and scary stories!
Her turning 6 pulls at me heart a bit but what will make me cry like a baby is when she looses her first tooth - that for me marks kids getting older...thankfully not a loose tooth in sight!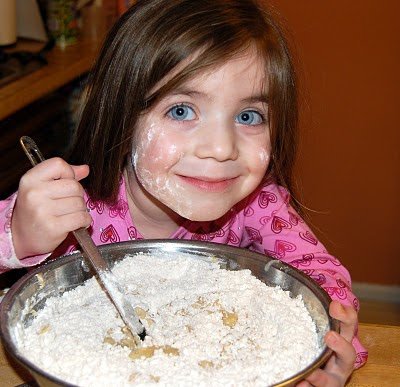 For her birthday I am making her our favorite cake - Vanilla Cake with Strawberry Cream Frosting!
You have to try this cake.
It is from Bon Appetit and I have been making it since I first saw it in 2009 both as a cake and cupcakes. Trust Me!!
I do not always follow the recipe for the "super cake", often I just make it as a cake with homemade icing or like today, half the recipe, make it in a springform pan, slice the cake in half to ice the middle and take it from there. My daughter (who a few months ago changed her name to Charlie by the way...and is sticking to it) loves this cake! Hope you do too!
Happy Birthday Baby!!!
Vanilla Cake with Strawberry Cream Frosting
- Bon Appetit
Frosting:
2 8-oz packages of cream cheese, room temperature
1 c (2 sticks) unsalted butter, room temperature
4 c powdered sugar
½ c seedless strawberry jam
¾ c chilled heavy whipping cream
Cake:
3 c cake flour
¾ teaspoon salt
½ teaspoon baking powder
½ teaspoon baking soda
3 c sugar
1 c (2 sticks) unsalted butter, room temperature
7 large eggs
2 T vanilla extract
1 c sour cream
6 T plus ⅓ c seedless strawberry jam
2 ¼ lbs strawberries, hulled, sliced (about 6 cups), divided
For the frosting, use a mixer and beat cream cheese and butter in a large bowl until smooth. Stop every now and then to scrape down the sides of the bowl. Beat in sugar, then jam. Beat cream in a separate, chilled, bowl until peaks form. Fold whipped cream into frosting. Cover; chill for a couple of hours until it's firm enough to spread.
For the cake, preheat the oven to 325 degrees F. Butter and flour two 9-inch cake pans with 2-inch high sides. In a medium bowl whisk together flour, salt, baking powder, and baking soda. In a large bowl, cream butter and sugar together until light and fluffy. Add eggs, one at a time, beating after each addition. Beat in vanilla. Add sour cream, and beat for 30 seconds. Add flour mixture in three additions, beating to blend after each addition. Divide batter into prepared pans.
Bake cake until a toothpick inserted into the center comes out clean, 50-60 minutes. Remove from oven and cool for 10 minutes. Run a sharp knife around the edges of the pans, then turn cakes out onto a rack to cool completely. (You may even want to refrigerate them for a couple of hours to make this next step easier.)
Using a serrated knife, divide each layer in half horizontally. Place one half, cake side down, on a cake plate. Spread 2 T of strawberry jam over the cake, then spread ¾ c of the frosting over the jam. Arrange ¾ c of the sliced strawberries on top of the frosting in a single layer. Repeat two more times with cake layer, jam, frosting, and strawberries. Top with remaining cake layer, cut side down. Spread two cups of frosting over the top and sides of the cake in a thin layer, then frost with remaining frosting. Stir remaining jam to loosen, then spoon teaspoonfuls onto the top and sides of the cake. Use the back of a spoon to swirl jam decoratively into the frosting.
As referenced earlier - the cake itself is amazing and since I do my best to not use cake mixes (due to some unsavory contents for kids) I use the cake recipe for cupcakes as well. Just look at that beautiful batter...YUM!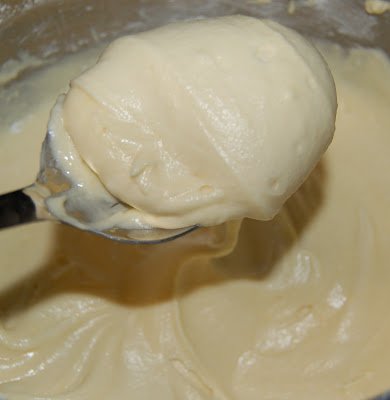 Enjoy!
Colleen