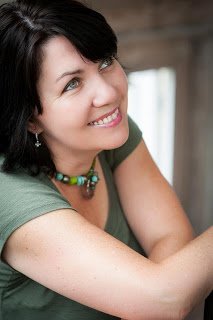 Hi & welcome to my little corner of the web! Have questions or comments or want to share a favorite recipe of yours? Reach me at colleensoufflebombay@gmail.com I would love to hear from you!
I started Souffle Bombay to share my passion for cooking and to leave a virtual piece of me behind for my children. Since then it has turned into so much more! I LOVE showing people how easy it really is to make memorable recipes. After all, food connects us and it's there at every milestone, holiday and event. So why not make delicious! Learn all about me Souffle Bombay.
I want to inspire you to step out of your comfort zone in the kitchen and try new things. I truly believe that anyone (I'm looking at you!!) can whip up great tasting, memorable food whenever they want!
What's up with the name Souffle Bombay?
My now 13-year-old daughter named my site when she was 5. I told my family I was starting a food blog and asked them what I should call it, she instantly said "Souffle Bombay!" I was like "what"??? I literally had to have her repeat it 4 times before I understood what she was saying! I was like where in the world did that name come from?
Samantha said "Mom" (like I should KNOW this) "A Souffle Bombaaaaay" is oatmeal put inside a scooped out pumpkin!"… I was like what??? What??? Where did you hear that???

I instantly fell in LOVE with the name…so there you have it!
Almost a year later I was watching a favorite cartoon of Samantha's when all of a sudden I heard "Souffle Bombay"! Turns out "Hamilton the Pig", who is a chef (and a pig) on a cartoon for kids called Maggie and the Ferocious Beast, actually made a "Souffle Bombay"…Which of course what a GIANT pumpkin (he used a ladder to climb up it) and filled it with non-other than oatmeal! I laugh every time I think of that! And you know what…I just love it!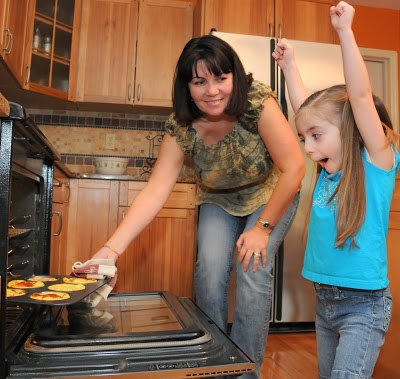 I am completely in love with the fact that my little chef named this site!
Check out my latest cookbook Kid Chef Every Day, available now via Amazon.
Thanks so much for stopping by and I hope you find a few recipes that excite you and that you try out. Tag me on social media @soufflebombay if you do. It would make my day to hear your thoughts and triumphs in the kitchen!!
Happy Cooking!!