When summer gives way to fall, its time for all the cozy comfort foods amazing fall cocktail recipes, soups. This Apple Pie Moonshine recipe is always a big hit around fires, on hay rides and at tailgating. We call it a party in a jar! his moonshine recipe is easy and tastes SO good!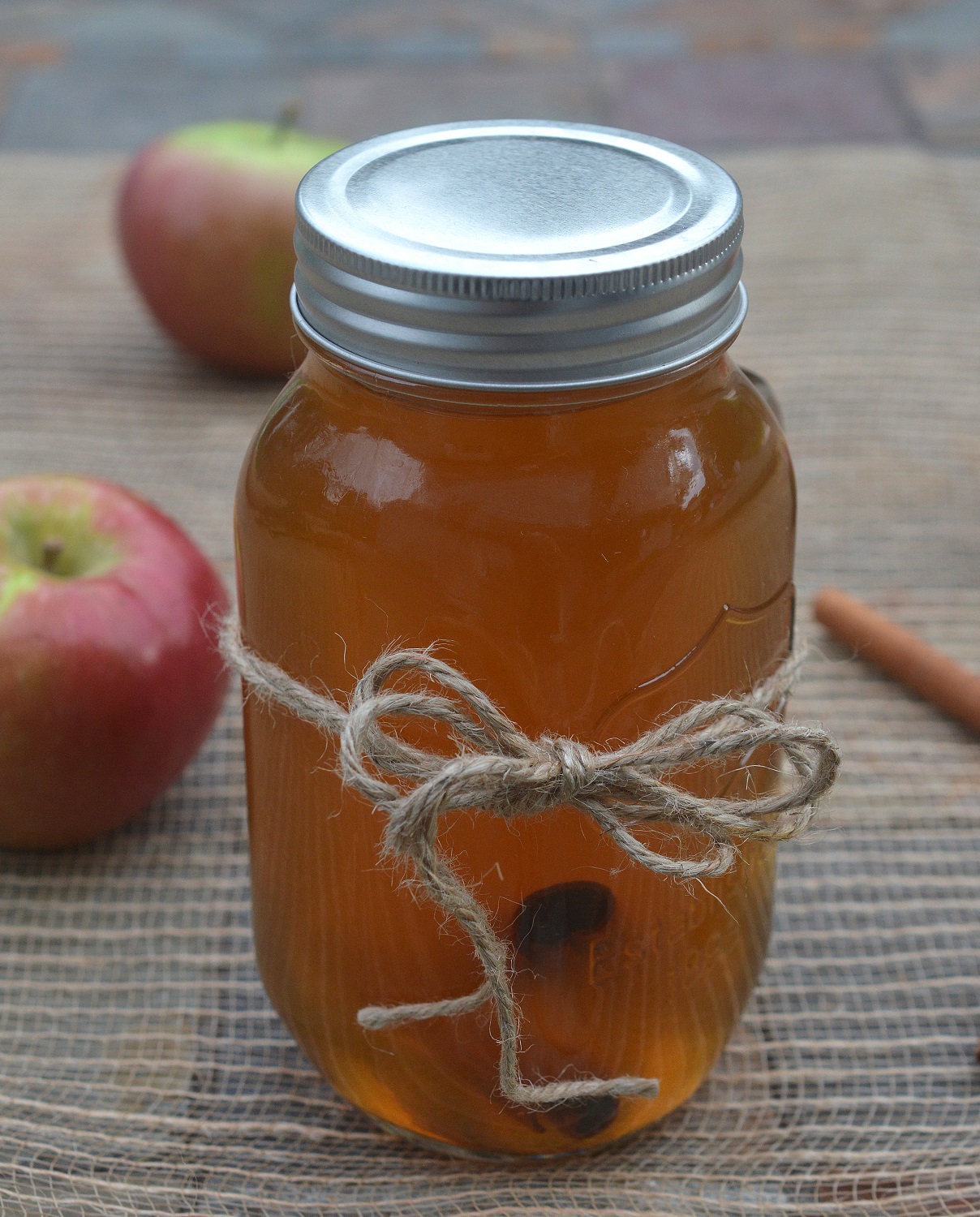 Back in 2012, I discovered Midnight Moon Moonshine. I bought 2 jars of the Cherry moonshine. One to gift and one for us. It may or may not have caused a ruckus among my girlfriends and I!! Immediately after, I began to tinker and made my own Apple Pie Moonshine as well as many other moonshine flavors.
I have become famous among my family & friends for making flavored moonshine recipes, lol!
This was my Apple Pie Moonshine original image back in 2013.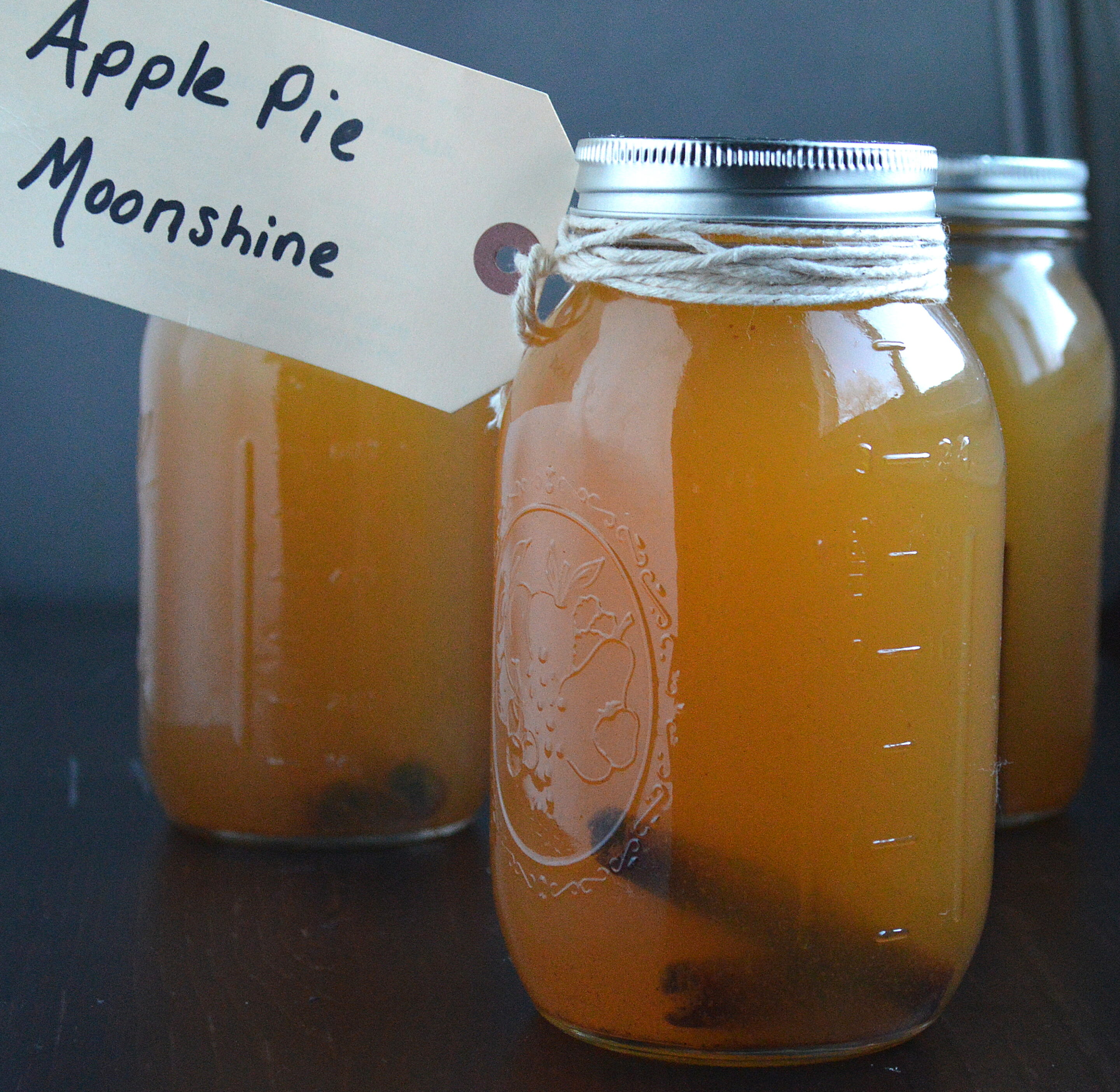 Honestly, the homemade Apple Pie Moonshine recipe I came up with is delicious! It's smooth yet has a kick. It can sneak up on you.
Since I don't have a still in my backyard, I use Everclear as the base for this and all of my moonshine recipes and it works perfectly! The best part is the apple moonshine is ready the day you make it. No waiting!
I have posted a variety of moonshine recipes on TikTok and people who actually have a still to make moonshine outside or in, often come at me saying this isn't the real deal. Like I always say. When you don't have a still. This is what you do.
And you know what?? This type of moonshine made from grain alcohol tastes much better than any I have tried made the authentic way. Then again I have never tasted it from real moonshiner. Just friends who have tinkered with indoor stills..
I bet a jar of this homemade moonshine recipe would be a hit at a holiday gift swap or as a host/hostess gift. Homemade Apple Pie Moonshine is an awesome idea for a food gift!
Do I need a still to make moonshine?
No! Sure there are people who are hardcore about making homemade moonshine in a still from a mash of corn, grains or fruit. They ferment it and eventually have homemade moonshine. However that much stuff is not pleasant to drink in my opinion.
Using Everclear grain alcohol as a base is so similar without the equipment, and the wait time. It will never be the same as say someone's whose grandpop taught them how in the woods but its tasty and fun to make!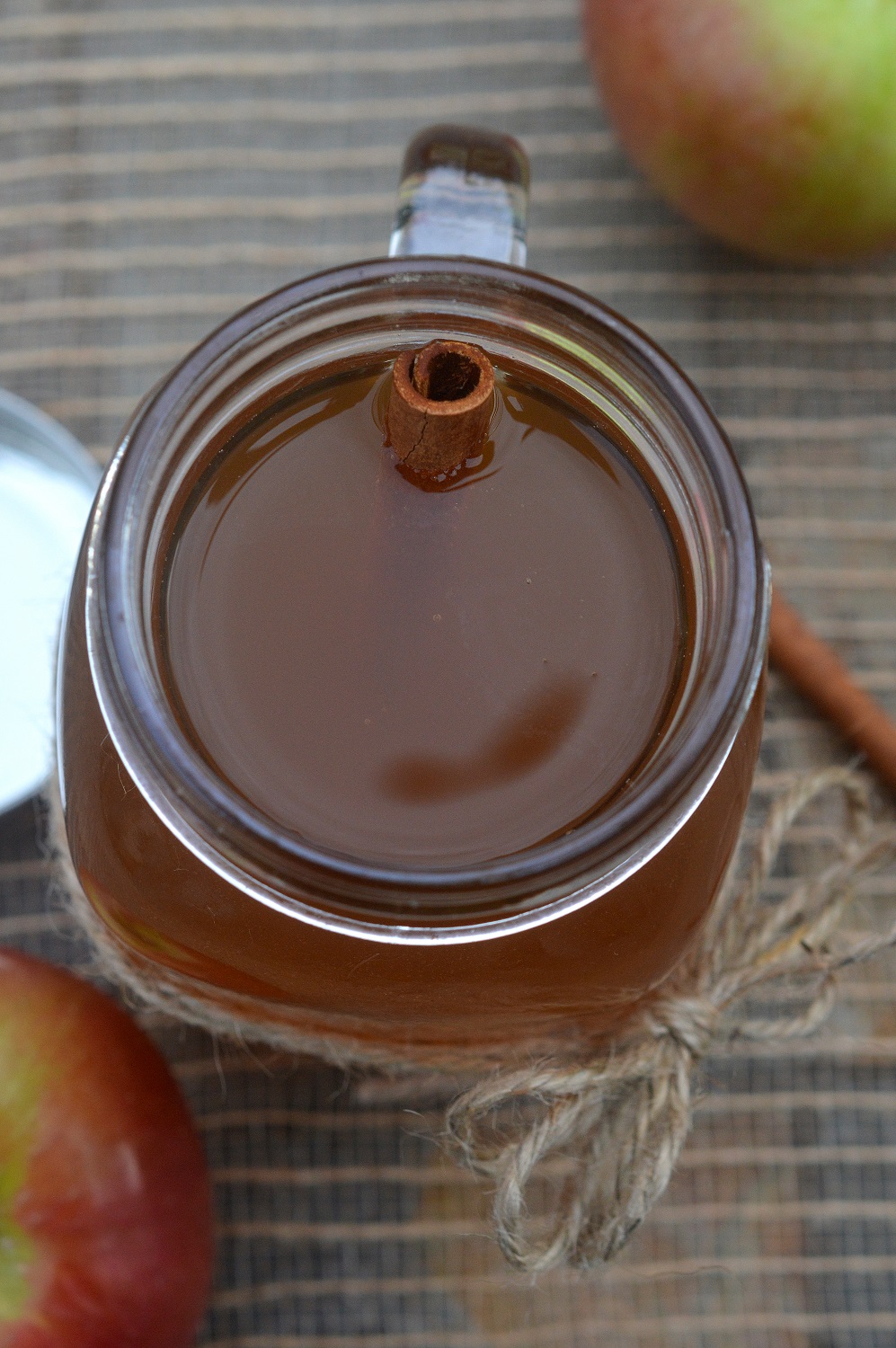 A couple of years ago I began adding in apple chunks for some extra flavor. It's not necessary, I just like doing it. After the mixture has cooled the apple chunks are very soft, I mash them right the liquid with a potato masher, then strain the liquid out into another pot before adding in the Everclear. Press on the solids so they release all of their juice.
How to make homemade moonshine
The better your ingredients the better the result. I use farm fresh apple cider when I can get it and organic apple juice.
I like to use one or two Honeycrisp apples to cut into chunks and cook along with the mixture. Mashing them up afterwards for extra flavor as well as little tidbits of apple.
Tinker with the amount of sugar you add. Apple cider sweetness as well as apple juice sweetness varies. The more alcohol you end up adding the less sweet it will be also.
Do not add your alcohol until the mixture cools fully (if you add it when hot, the alcohol will dissipate some).
Always taste and adjust the next day after it has chilled. Add more alcohol to make it strong, add additional cider if you feel you made it too strong.
I keep this in the freezer. Remember to leave headspace at the top of your containers/jars. Liquid expands in the freezer. Also make sure you are using a quality Mason Jar that you have not previously used for canning.
Depending on how strong you make your moonshine will dictate if it freezes, is slush or doesn't freeze. If it does freeze, it will thaw quickly. It's so delicious a little slushy, mmmm!
Ingredients
apple cider
apple juice
brown sugar
white sugar
nutmeg
cinnamon
cinnamon sticks
apples
Everclear grain alcohol
If you like peaches...Try my Fresh Peach Moonshine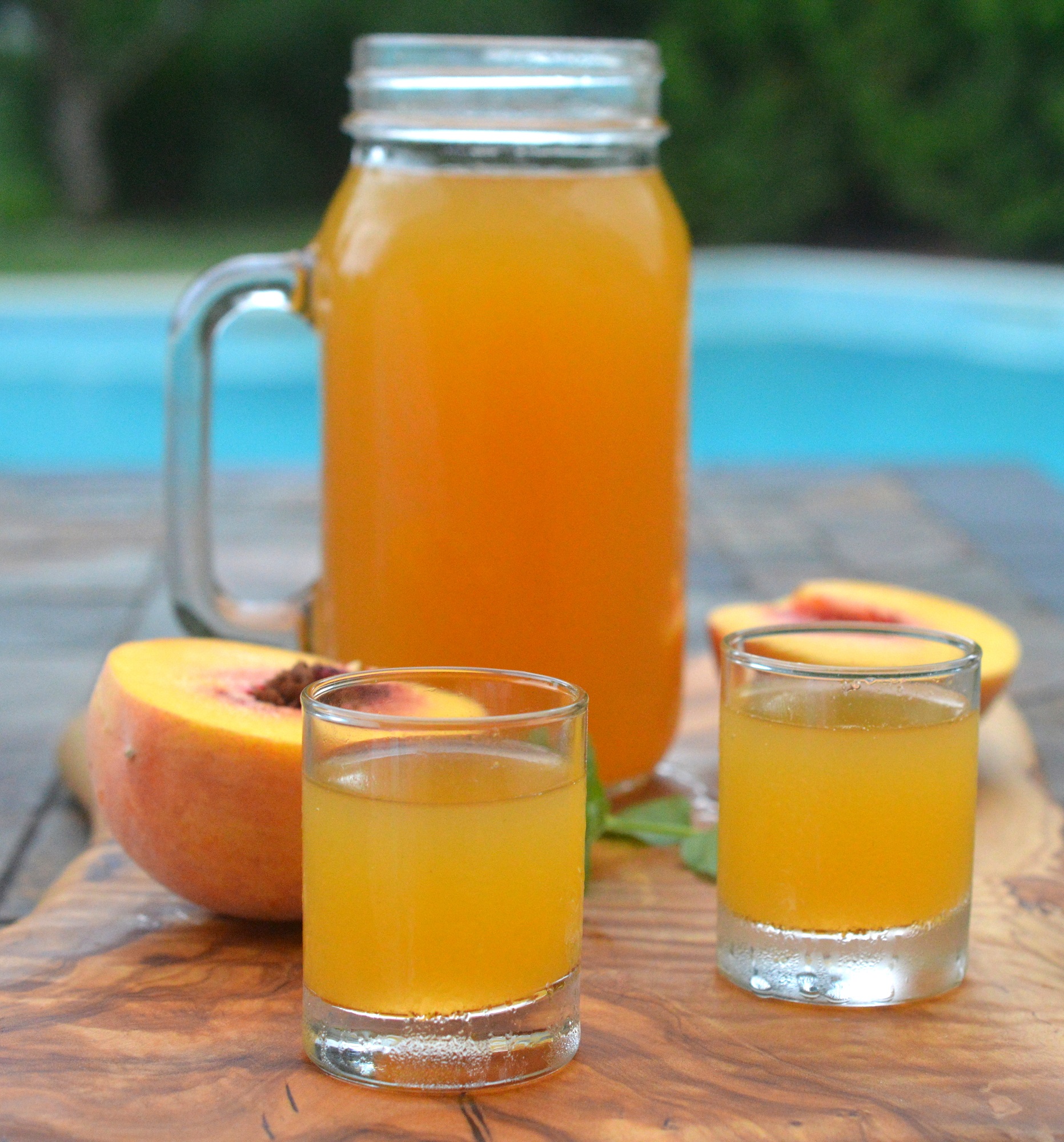 Moonshine flavors variations
Swap the flavor of apple for peach, watermelon, pineapple or whichever fruit you feel you would enjoy as a moonshine. Change up the spice or type of sugar used to vary the flavor as well.
If you enjoy Watermelon, Try my Watermelon Moonshine.
If you like Chocolate. You HAVE to make my Chocolate Moonshine! It's one of the BEST things you will ever drink! Trust me! Give this as a gift and the recipient will love you forever!!
Making Moonshine Tips
The better the ingredients you start with are the better you Moonshine will taste.
Play around with the strengths of grain alcohol, the stronger the booze used the more flavor and sweetness you will need to add in to offset it in my opinion.
Always allow your mixture to cool BEFORE adding the Everclear to it. You don't way the alcohol to cook out from heat. If you do want to serve this warm, just heat slightly.
This is a quick moonshine recipe. No need to have it sit to mature. However always taste and adjust before serving. You may want to top it off with extra booze OR extra juice.
You can can this.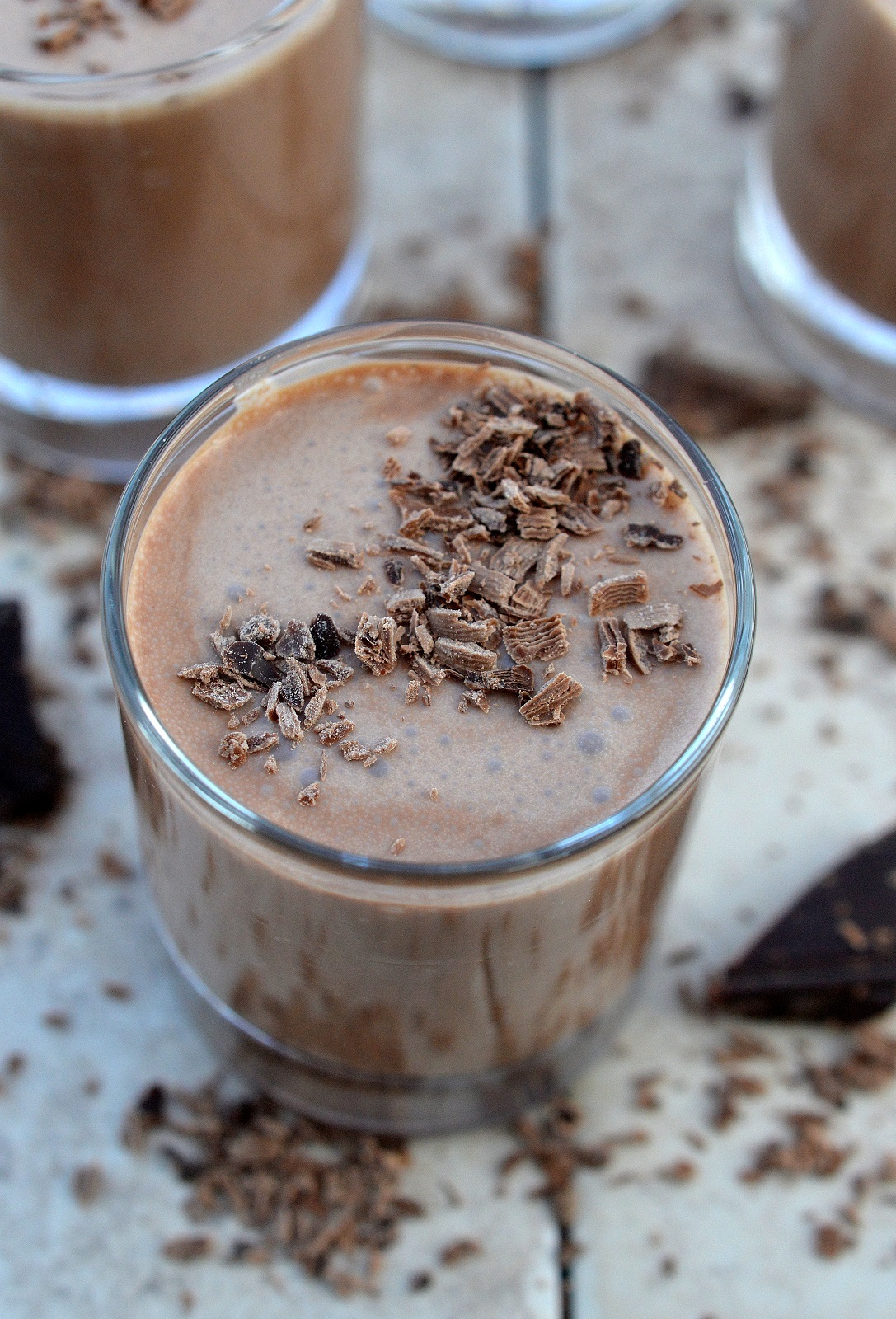 What is Everclear?
Everclear is the original high proof grain alcohol spirit sold commercially. It has legions of fans for using it for homemade moonshine recipes, and other libations. Depending on your state, Everclear proof can be just under 100, 151 or even 190 proof. This is not a spirit to drink on its own. You always need to mix it to dilute.



Cocktail recipes to try
Let me know what you think if you try this Apple Pie Moonshine! Cheers!! XO - Colleen
Originally published November 2013. Post updated December 2023. Post contains affiliate links which mean if you click and purchase, I may receive a few cents in return.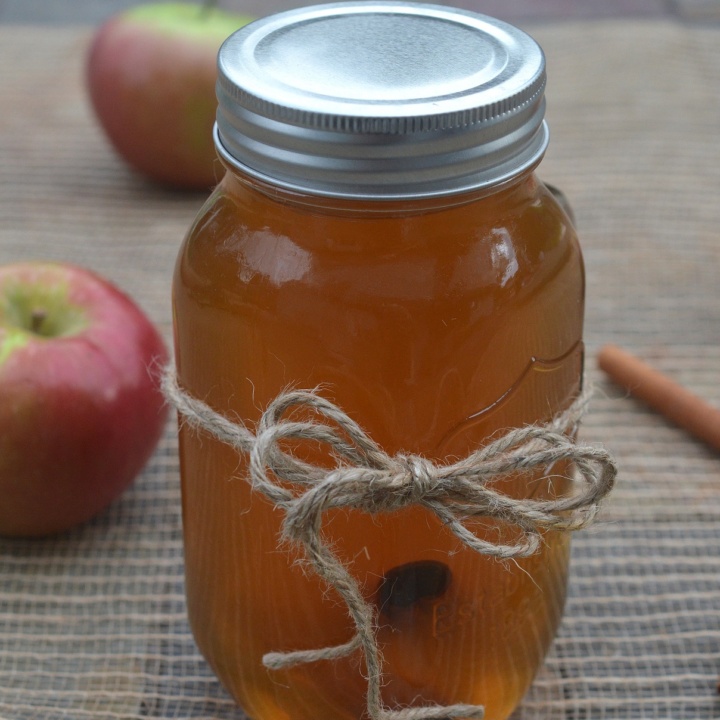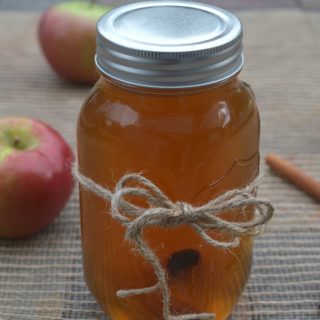 Apple Pie Moonshine
Make your own flavored moonshine with this easy and delicious Apple Pie Moonshine recipe. I call it a party in a jar! Makes a perfect hostess/host or food gift!
Ingredients
64

oz

/ 8 cups of apple cider

64

oz

/ 8 cups apple juice

1

cup

brown sugar

1

cup

white sugar

A few dashes of nutmeg

A few dashes of cinnamon

6

whole cinnamon sticks

snapped in half

Optional: 2 Honeycrisp apples cut into 2 inch chunks

1 750

ml

bottle Everclear

80 to 151 proof...just depends on how strong you like it or grain alcohol (start by using half the bottle and go from there)
Instructions
Combine the cider, juice, sugars and apple chunks if using and bring to a vigorous boil, sprinkle in the spices and continue to boil for 10 more minutes, reducing it a bit

Remove the mixture from the heat and cool completely.

Once the mixture is at room temperature, mash up the apples with a potato masher (if you put them in) and then strain the moonshine. Add in the Everclear, stir.

Often I can't tell how strong it is until its been chilled. Feel free to add extra Everclear in at any point, OR if you feel its to strong extra cider.

I usually place a fresh cinnamon stick in each container.

This will yield 4-5 quart sized mason jars full.

Store the moonshine in a cold garage or refrigerator.

Give it a quick shake before pouring.

I like to put this in my freezer an hor or so before serving or taking somewhere.

I serve it as shots in smapp shooter cups.
Notes
Colleen's Notes: You can easily half the recipe.
Adding in the spice is not necessary, especially if you buy a well-flavored apple cider. I like the added kick from the spices. Your call. Keeps well in the fridge 4 weeks or more (depends on how fresh your cider was). I like to place it in the freezer about an hour before drinking. It will freeze up a bit, but I love the icy bits,
You can certainly make this stronger, just add in another half-bottle (or less) of Everclear, or make it weaker by adding some extra cider. Play with it to get the bite/flavor you desire. I wanted it to taste less like pure alcohol, so this is the recipe I stick with. Plus this way - no one is fallin' on the floor!! Lol!
Nutrition
Serving:
40
g
Calories:
287
kcal
Carbohydrates:
59
g
Sodium:
19
mg
Potassium:
459
mg
Fiber:
1
g
Sugar:
52
g
Vitamin C:
16
mg
Calcium:
78
mg
Iron:
1
mg
Follow me on Tik Tok for 1 minute videos