I'm SO excited to share this recipe on How To Make Bourbon Slush with you all today!! I first had this Bourbon Slush about 12 years ago when a neighbor made it and it was love-at-first-bite…or spoonful that is!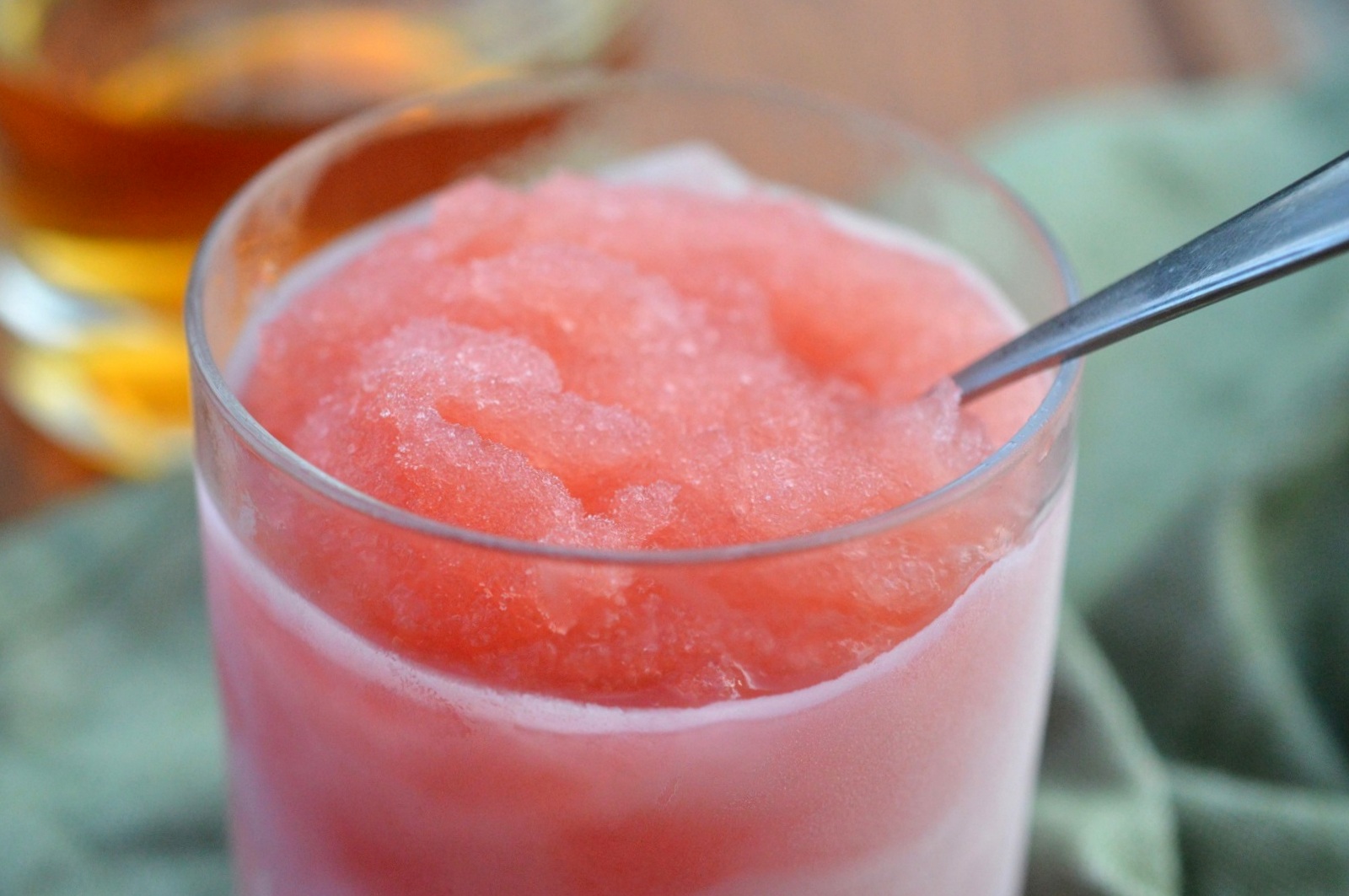 About This Bourbon Slush Recipe
Even if Bourbon is not your "thing" this bourbon slush is soooooo crazy-delicious and refreshing that you just have to try it! Prepare to be smitten!
This Bourbon Slush never lasts, its g-o-n-e every time I bring it out! I do try and make it and store it in the freezer to have on-hand when a gathering springs up however I have to hide it so no one knows its there, lol!
This is a super simple recipe to make and you will be the hit of any party you bring it to. Seriously!! You have to time when you bring it out or its G-O-N-E! Isn't it funny how boozy concoctions or really good food get everyone excited?? When someone makes something really good, everyone wants to know who brought it and then they want the recipe. That's always fun! So get ready and check out these interesting facts about Bourbon for more conversation!
Even better!! When what you bring is so so simple to make, yet you get tons of culinary street cred! Love that!
Once you know how to make Bourbon Slush, you'll be making it often in the warmer months!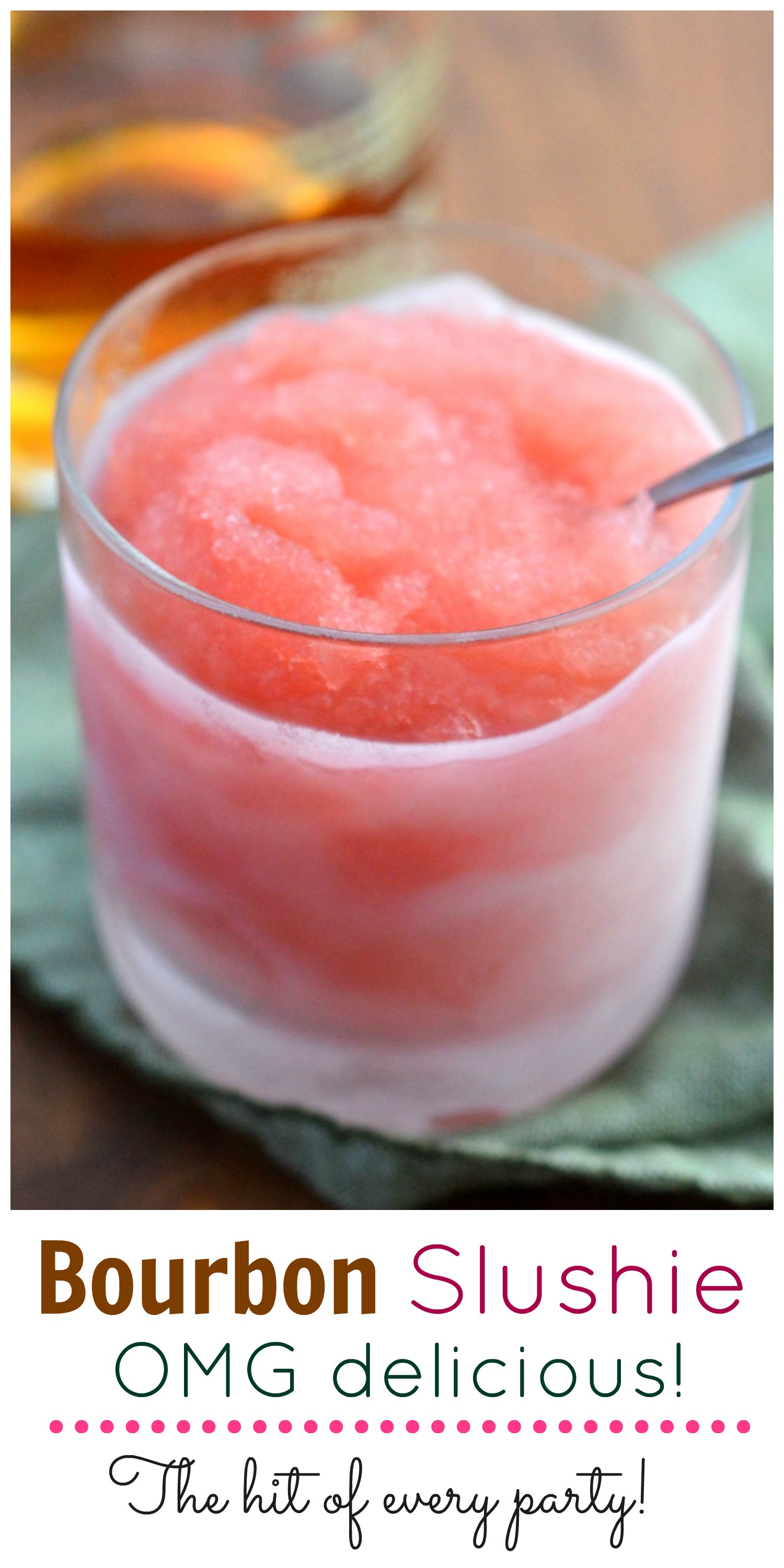 I encourage BOTH Bourbon lovers who think they won't like this because it's not straight Bourbon AND people who THINK they don't want anything to do with drinking Bourbon to try it. This is one of those magical recipes that everyone seems to enjoy! Seriously, no one yet hasn't been smitten with this Bourbon Slush recipe!
How To Make Bourbon Slush
Making Bourbon Slush is easy, just 4 ingredients. All you need is a decent Bourbon (not super expensive but not the cheapest), cranberry juice, ginger ale, and a quick homemade lemon simple syrup. Combine it all in a large container, pitcher, pot or bowl and then place it in the freezer overnight or longer until ready to use.
What variations can I make to Bourbon Slush?
Honestly, this recipe is so delicious as is. The ginger ae lends the slush a subtle hint of ginger which is perfect. You could vary this and use 7-up or Sprite. You could also make an orange or lime simple syrup instead of lemon for a slightly different taste. To make it taste more like an old fashioned, you could add in some Maraschino cherry juice as well and like I said above to make an orange simple syrup. Yumm!
You can also make this as strong or weak as you like. The weaker you make it (less Bourbon) the more it will freeze). For a more pure Bourbon taste, half the cranberry juice.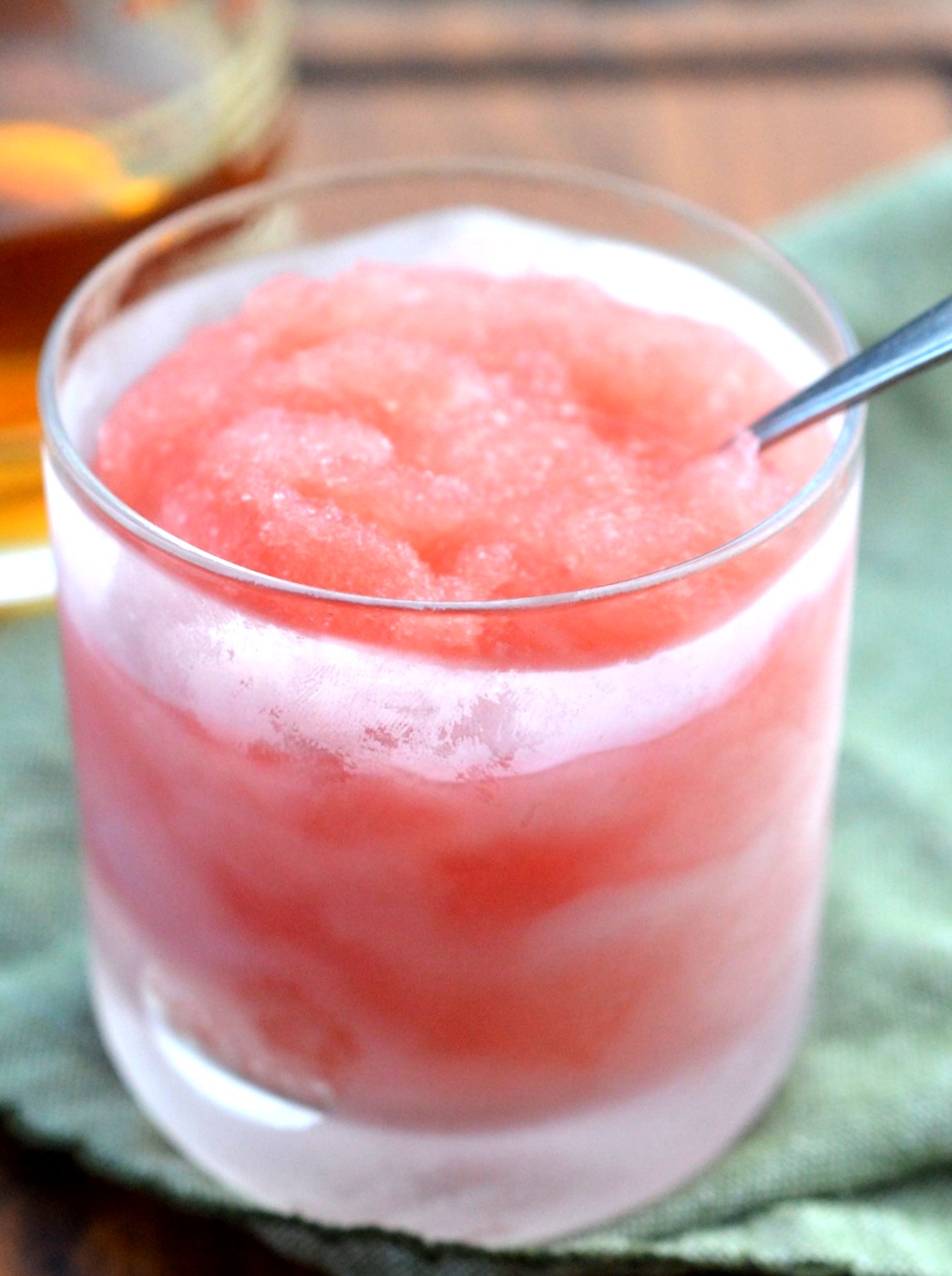 All I can say is MAKE THIS! This is one of those super-easy recipes you can make and be the hit of any party you bring it to!
Tag me on Instagram or Facebook when you make it! I seriously love knowing when people enjoy my recipes! And I'd love to see the fun you're having after one or two of these!
Great food always brings people together and creates life-long memories! I will share your creation on my Stories!!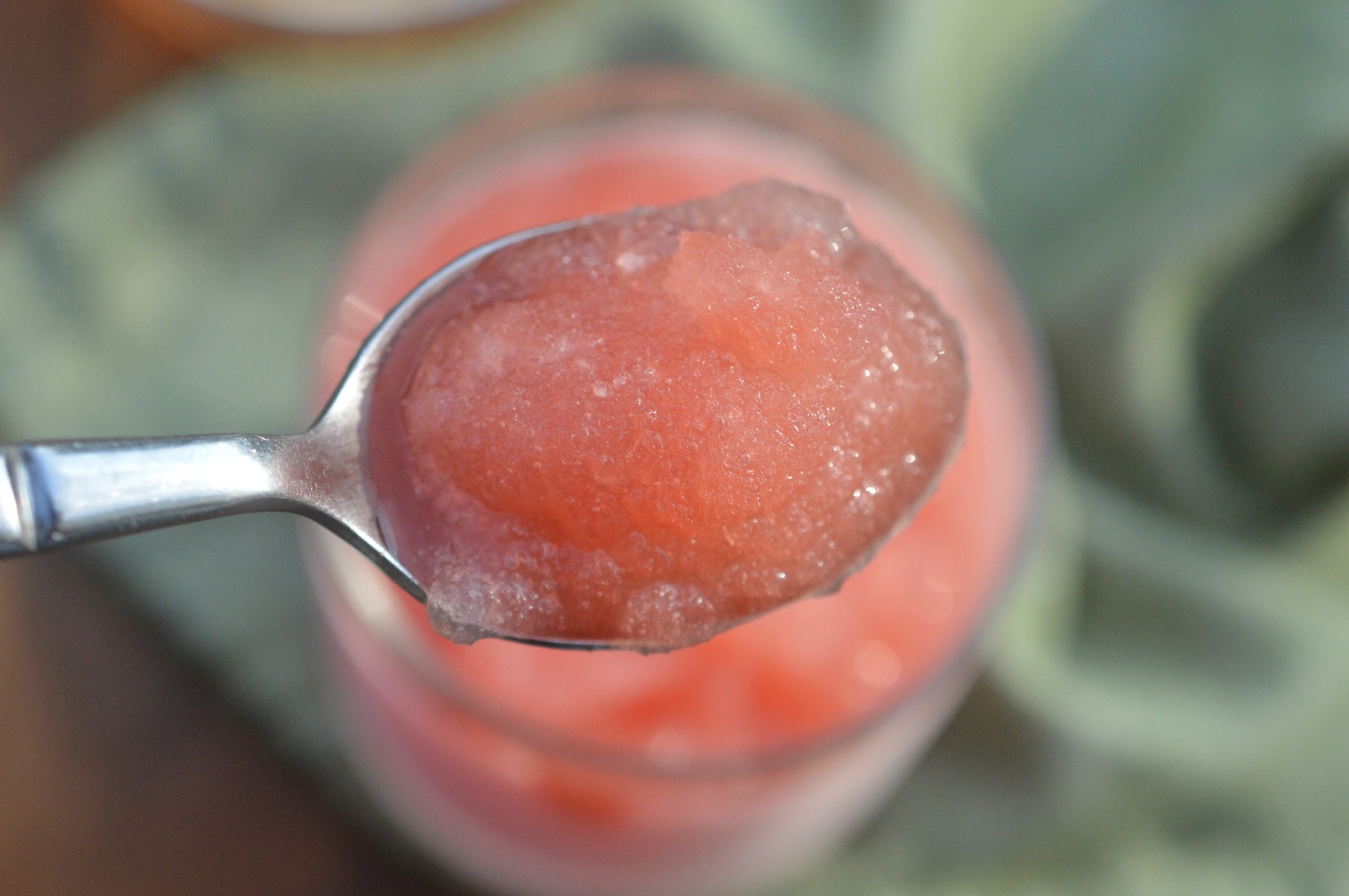 Other Alcohol Drinks
I am known in my circles for a number of delicious and creative boozy concoctions. Check out some of my favorites below: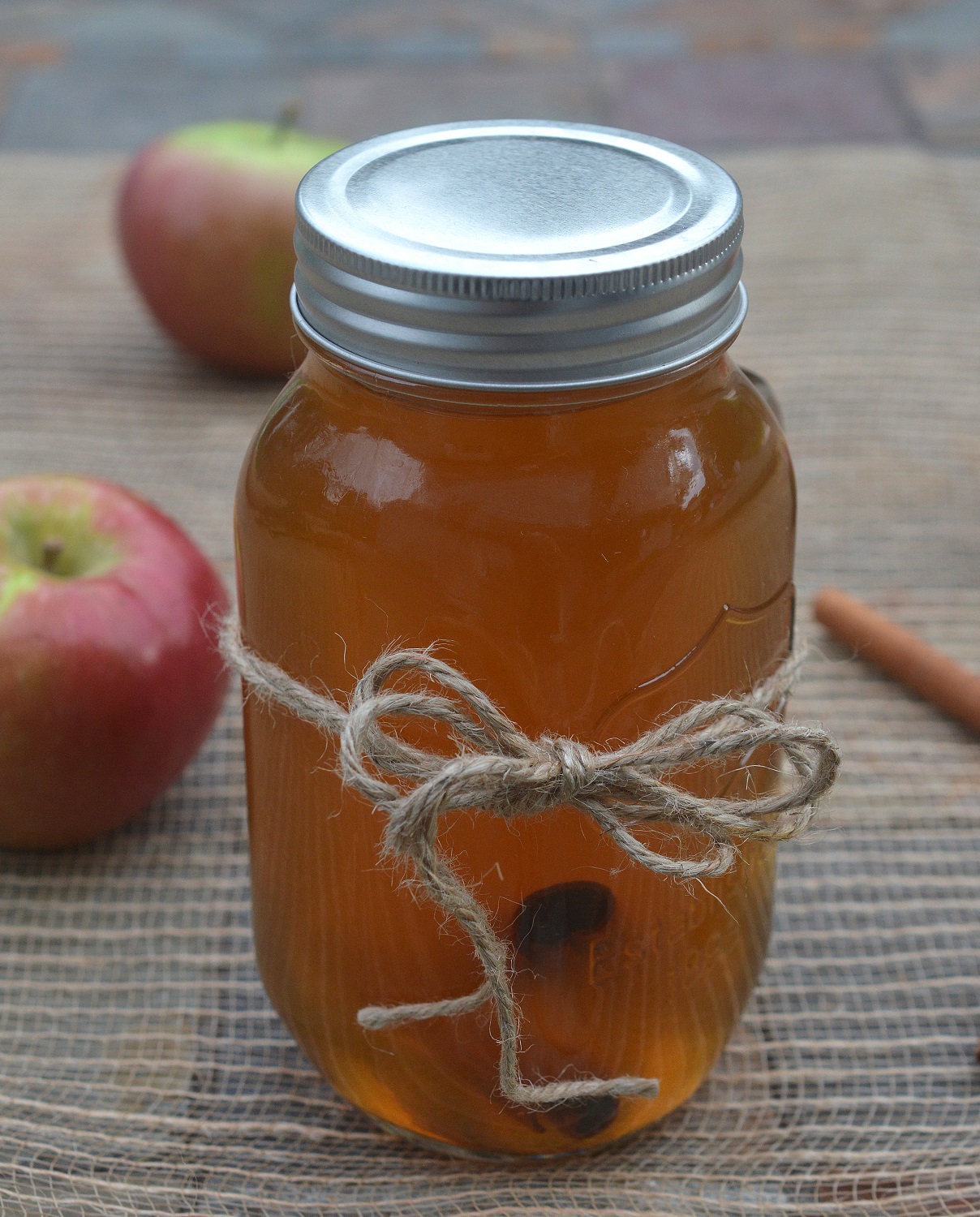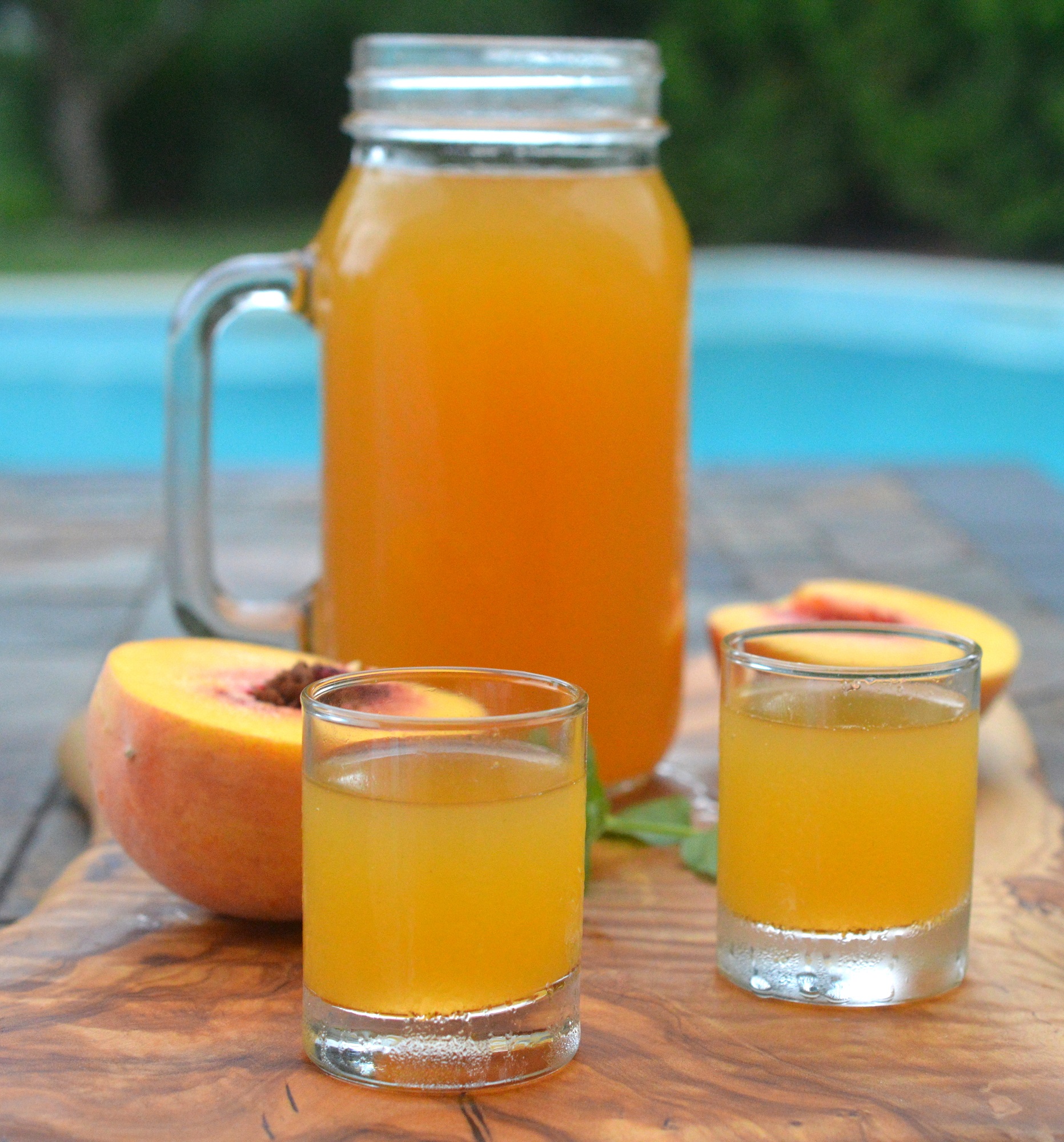 Chocolate Moonshine AH-mazing!!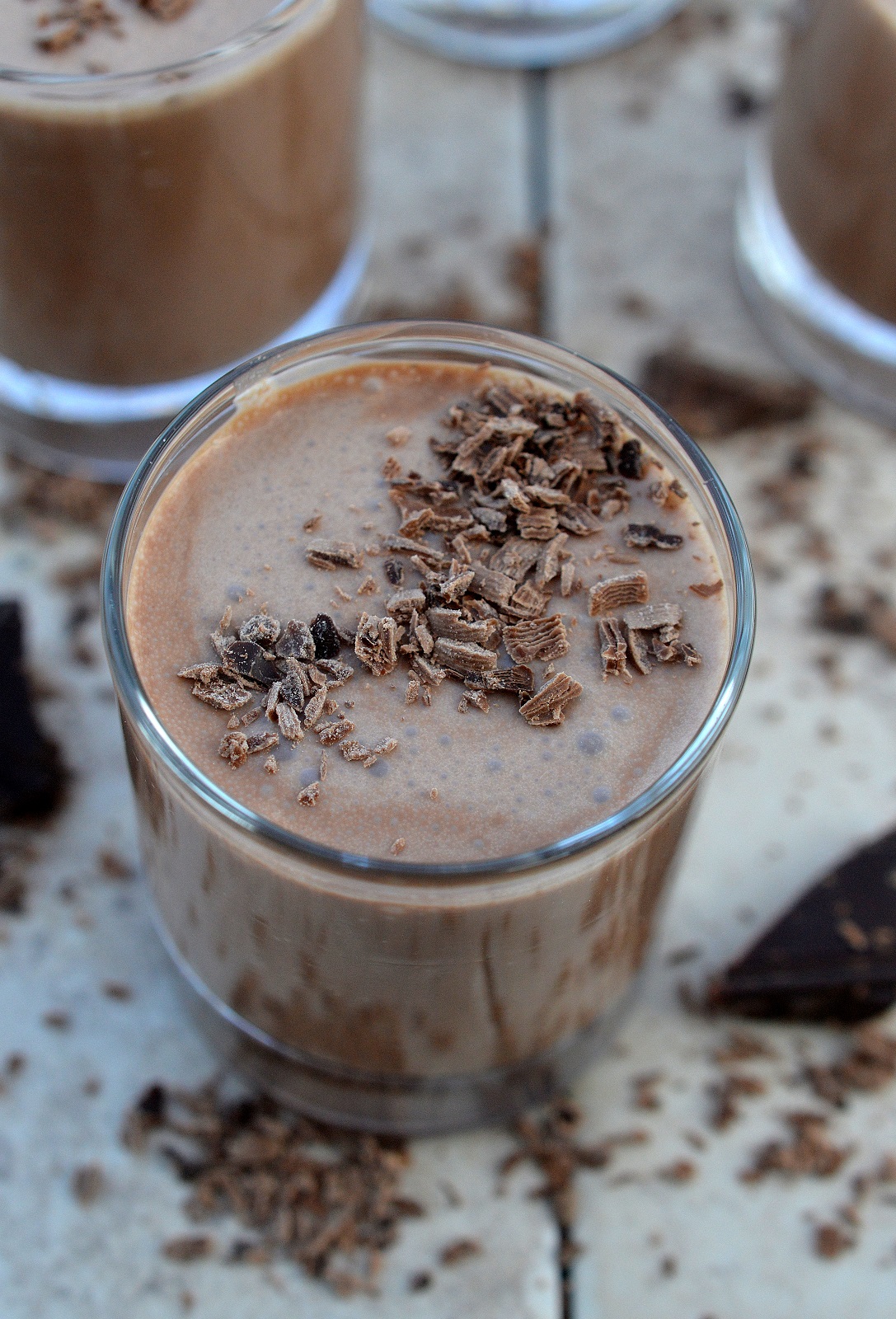 Watermelon Lime Moonshine You can also make THIS as a slushie…Winning!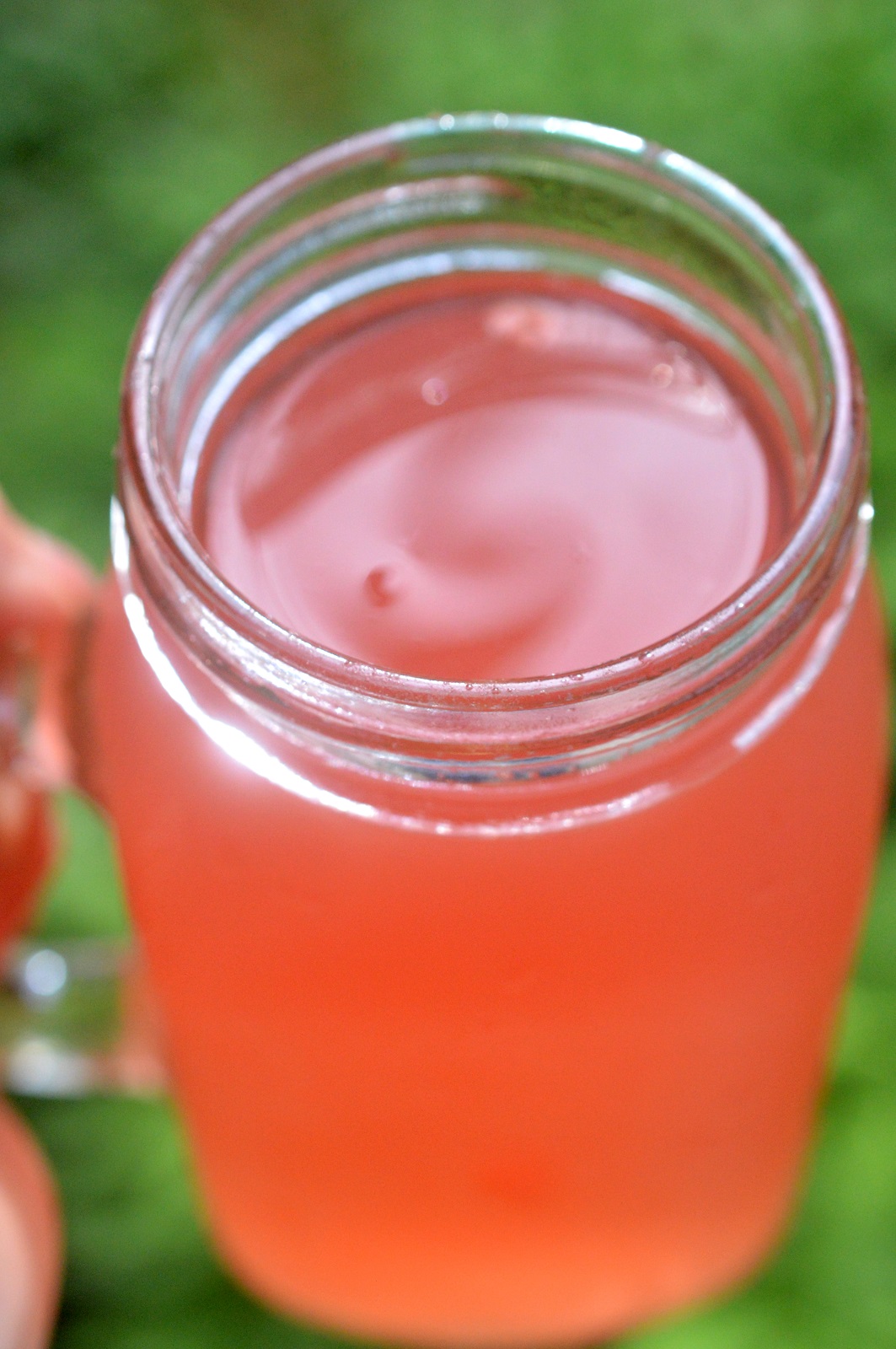 The BEST Chocolate Martini…Ever!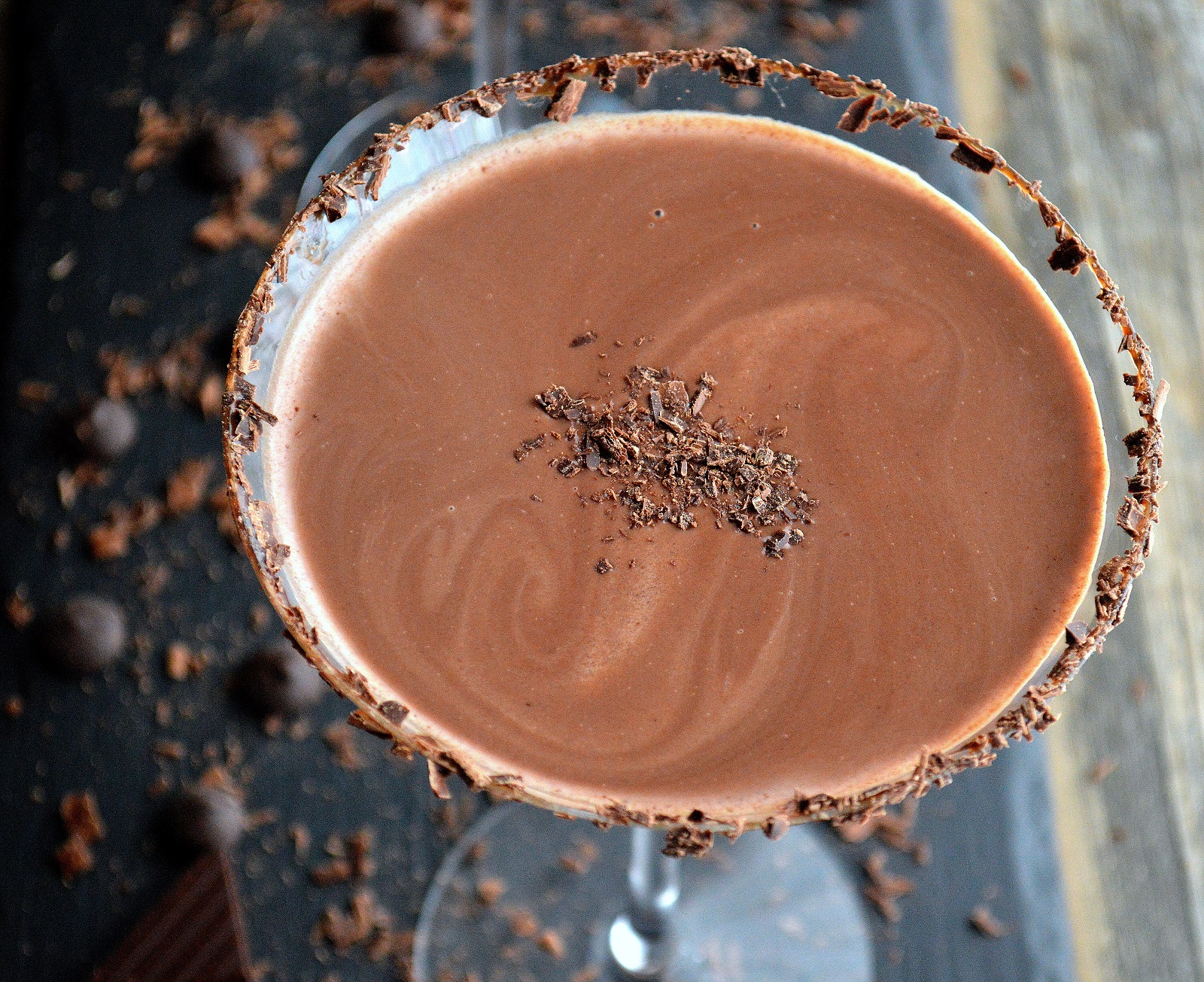 Ingredients for Bourbon Slush
Besides the obvious (bourbon) there are a few other easy ingredients that make this taste amazing!
Bourbon
Cranberry Juice
Ginger Ale
Simple Syrup (see the notes below on how to make this)
Stock up, make a bunch and freeze for the next gathering you have!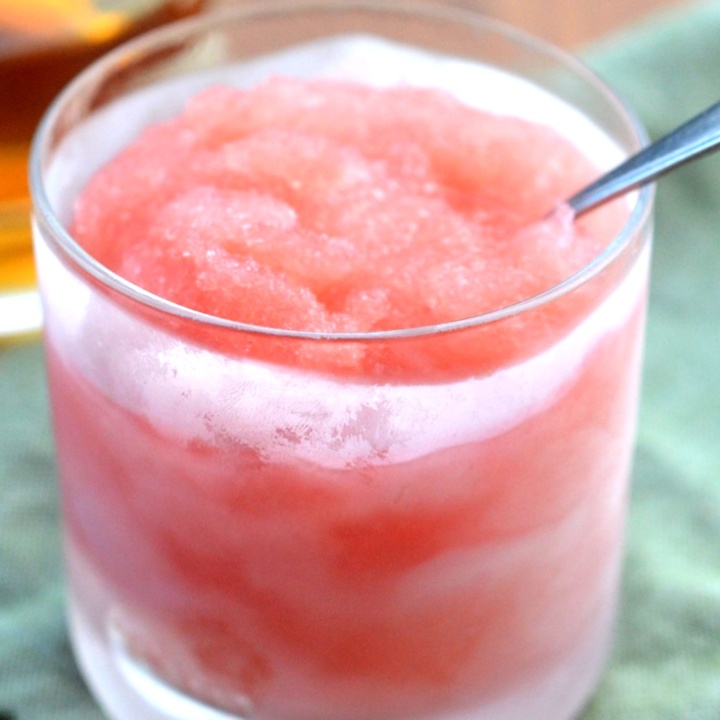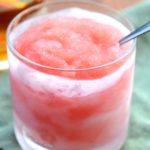 Print Recipe
How To Make Bourbon Slush
This recipe for How To Make Bourbon Slush is so flavorful and incredibly refreshing! Wow your family and friends with it at your next barbecue or party!
Ingredients
32

oz

cranberry juice

1

liter

4 1/4 cups Ginger Ale

1 1/2

cups

lemon simple syrup

see notes for recipe)

2

cups

Bourbon
Instructions
Combine all ingredients together in a pitcher or large pot or bowl. Place in freezer and freeze overnight or up to 30 days. As it begins to freeze up, stir it every couple of hours.
Notes
Typically making simple syrup is a 1 to 1 ratio...one part water to one part sugar (1 cup water / 1 cup sugar) however for this recipe, I make it a little less sweet.
Here is the recipe for Lemon Simple Syrup:
1 cup water
Juice of one lemon
1/2 cup sugar (however you can totally add 1 cup of sugar as well)
Heat the above in a small saucepan and stir just until sugar melts. Cool.
Can be stored in the refrigerator in a sealed mason jar or container until ready to use.
The better the Bourbon...the better the Bourbon slush. No need to use your best stuff, just don't use the cheapest 🙂
Nutrition
Serving:
12
g
|
Calories:
167
kcal
|
Carbohydrates:
23
g
|
Sodium:
8
mg
|
Fiber:
3
g
|
Sugar:
19
g
Cheers!!

Since I am not a Registered Dietitian or Nutritionist, I use a WordPress plug-in to calculate the nutritional information provided in the recipe card.