As hot summer nights ease into cooler temperature with Fall knocking at the door, my husband and I are all about enjoying delicious foods, drinks and great company outside. From an Outdoor Shrimp Boil to a crab night with friends to cooking up inventive burgers, ribs and more...late summer into fall is our favorite time for grilling!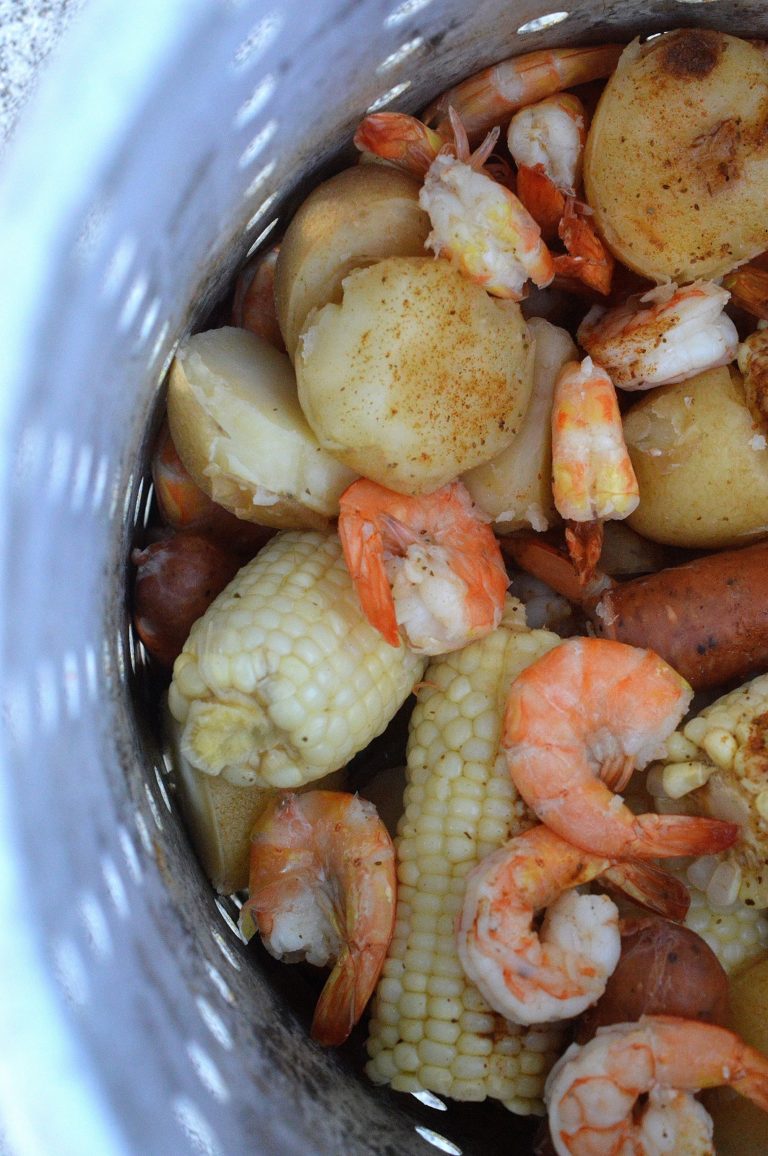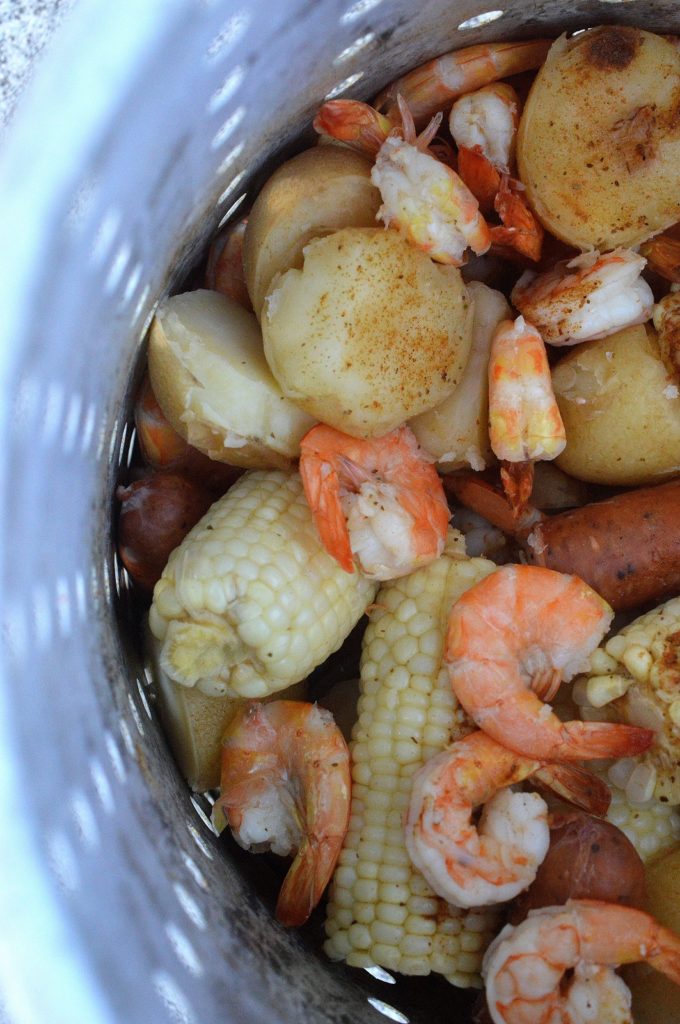 One of the fantastic things about a quality grill is the burner feature and if you can get a grill with a double tube side burner...even better!
We have a huge 30 quart  pot (similar to this) we bout over a decade ago for when we decide to do crab nights, outdoor shrimp boils, etc. It has its own cooking stand and hook up capability to a propane tank however we discovered that our side burner on our SABER grill can do the same thing...Game changer!
I happen to partner with SABER Grills and create recipes each month for their website, however I am not asked to talk about them on my site or write about them or the recipes I create. Today I just wanted to share something I think is a smart perk of a good grill. Plus, sometimes I am just too proud of something I did to not share it 🙂
An Outdoor Shrimp Boil is a fantastic (and easy) way to entertain a crowd. I mean, you have everything in one pot! Other than maybe a app or two ahead of time, ice cold beer and cocktails...You don't need anything else. AND you get to do it all outside with minimal effort!
Your kitchen stays clean. You get to stay out with your family or guests and ummm hello...SHRIMP!!!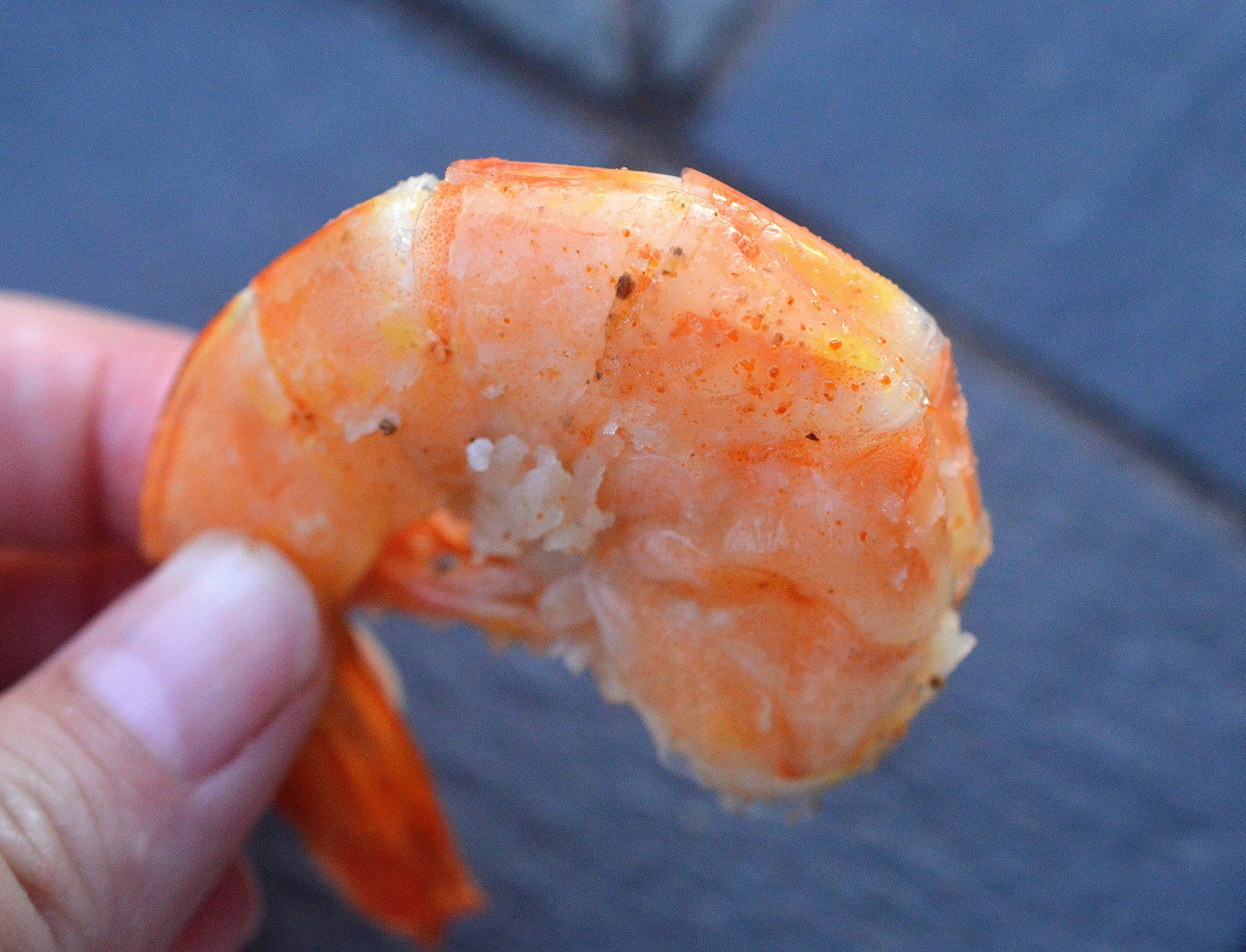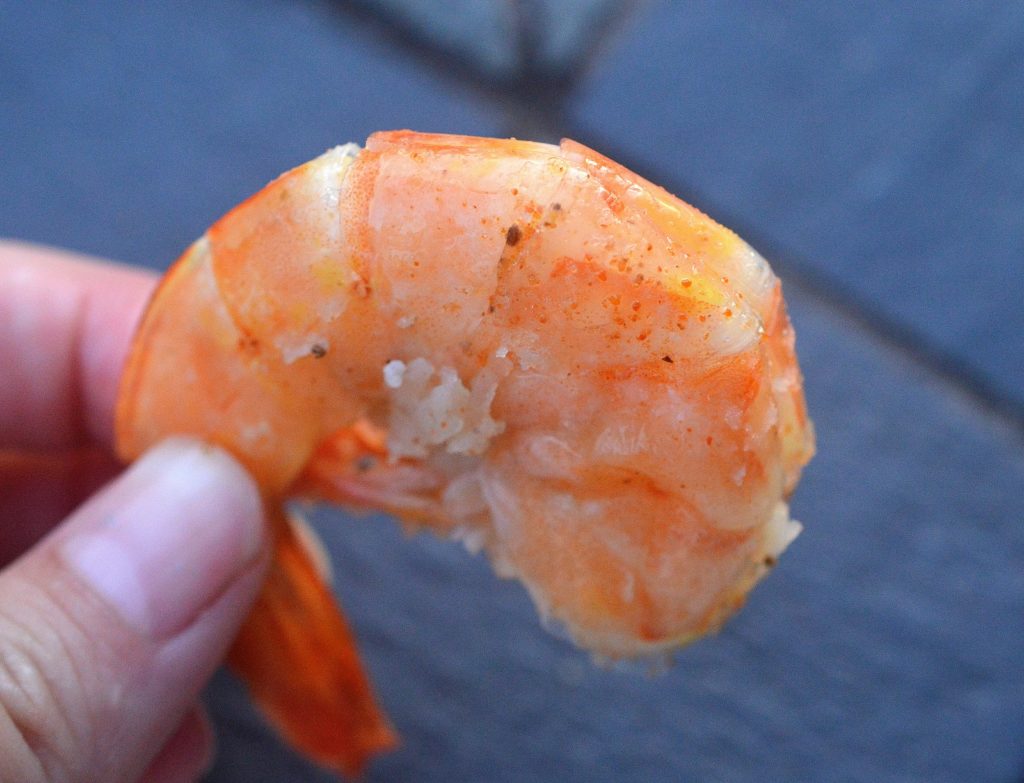 And corn and potatoes and delicious sausage or kielbasa.
Customize your seasonings to the crowd or even better, do two batches. One for the spice freaks like my husband and I and one for the mild at heart.
Head on over to SABER to get my Outdoor Shrimp Boil Recipe. plus a valuable tip! Enjoy!!!
If you want to see how I do our crab legs, check out one of my very first posts on this website. These are SO delicious! Snow Crab Legs in Garlic Butter Beer Sauce. I need to update the photo, bad! But you will still see how slammin' they are!