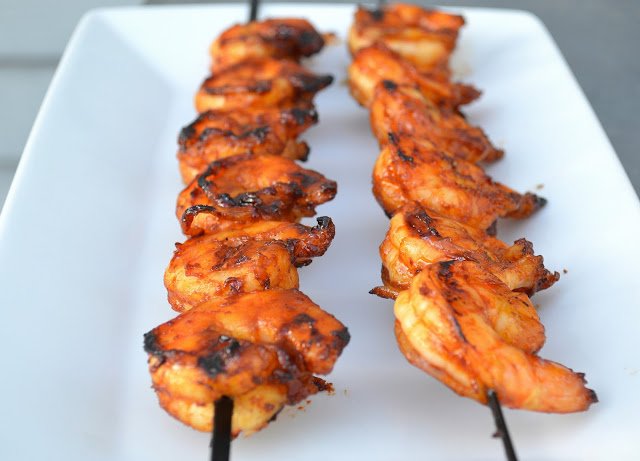 Thanks to one episode of the TV show friends, many people joke with their spouses or partners about their Top 5 Laminated List.  You know the episode...the one where they talked about which celebrities they would put on their "lists" and if the opportunity arose, there would be no repercussions for stealing a kiss, etc!.
That one episode had to start SO many conversations - too funny!  I swear my hubs and I refer to our "lists" at least twice a year!
I however, have a top 5 food list too!  I have often asked my kids, while snuggling, random questions, including "If you were leaving to go to the moon and could only take 5 foods with you what would they be?"  I love hearing their answers and seeing their thought process about what goes with them to the moon and why.
SO, the Mars expedition team just called YOU and your family is leaving for Mars tomorrow!!  You each get to bring 5 foods that magically will always be with you, what are they??
Me? Hands down  shrimp!!  No doubt about it, in addition, I would take bacon, the best bread & butter (in my book that counts as one, lol), an endless supply of perfectly ripe nectarines and some Philly water ice!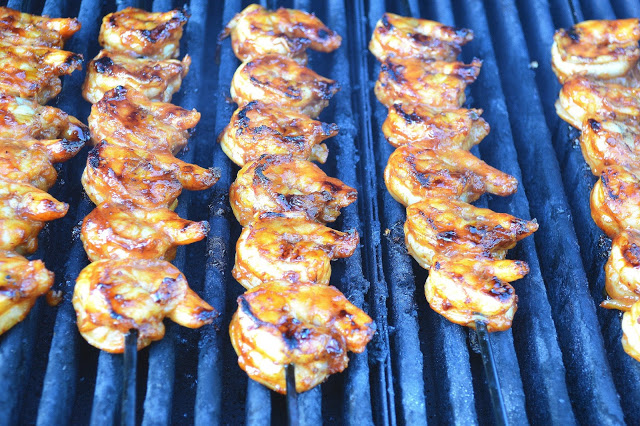 Last night as my 11 year old son, pondered this...it cracked me up how seriously he took it this time.  He said he would bring steak (of course...his favorite food is a piece of fillet cooked medium - "juicy" as he calls it), bread, mozzarella sticks, lettuce and Twizzlers.
My just turned 9 year old daughter answered quickly...except to cry out "what about salt??"  "What about spices??" THAT is the little chef in her, I love it!  Her list was potatoes, popcorn, eggs, apples and Hershey Bars.
I would think my husband would say Lobster, lobster and lobster!  BUT after agonizing and asking me WAY too many questions like "is beer a food?" and "can I use my potatoes to make french fries too, what about the oil??" he finally decided on steak, potatoes, French onion soup, spinach and perogies.  Lucky for my chocoholic husband, his daughter is bringing Hershey Bars!
Not a bad list as a family, I think! could live off of those foods forever, especially if we all shared!  As long as we could pack a grill that is!
What would YOU take?
Here is a riff on a pork dish I do.  It's a spicy and I mean spicy grilled shrimp recipe - you can tone it down by cutting the addition of chipotles in adobo in half and increasing the honey a bit OR why not try some of my other favorite shrimp dishes:
Hot:
Garlic Shrimp - So good and easy you may soon become obsessed!
Colleen's Spicy Shrimp
- The one that started my addiction, I've been making this since I was a teenager and it's always requested...still!
Cold:
Shrimp Salsa - Fantastic for parties!
Bloody Mary Shrimp - Ridiculously delicious, I literally eat it straight out of the bowl!!
FYI, If I was only going to make 1 grilled shrimp recipe...forever - it would have to be the Colleen's Spicy Shrimp from above...gotta be honest!!
Spicy Grilled Shrimp


½ of a 7 oz can of chipotles in adobo sauce
⅓ cup olive oil
1 clove garlic, minced
2 TBS lime juice
1 cup honey
Pinch of Kosher salt
If you have it add in 1 TBS balsamic reduction/glaze - if not, no biggie
1 pound of large shrimp, cleaned, tails on or off - your call
Chop 2 or 3 of the chipotles and take ½ of the sauce from the can, combine that with the marinade ingredients in a large bowl, mix well.  Add in shrimp and toss every so often.  Marinate for 30 minutes to an hour.  Skewer (on oiled skewers) and depending on the size shrimp used, on a hot grill, grill for 2-3 minutes per side or until done to your liking.
Optional Super Simple Dipping Sauce (to cool you down -wink!)
4 oz sour cream
2 TBS taco seasoning
1 TBS lime juice
Combine ingredients in a small bowl and mix well.
Enjoy!!  And let me know if anyone out there IS in fact headed towards Mars...I might ask to hitch a ride!