This Caramelized Brown Sugar Bourbon Whole Grilled Pineapple may just be one of the best things you have ever tasted! The texture, flavors and juiciness make for one heck of a fantastic, rather healthy dessert!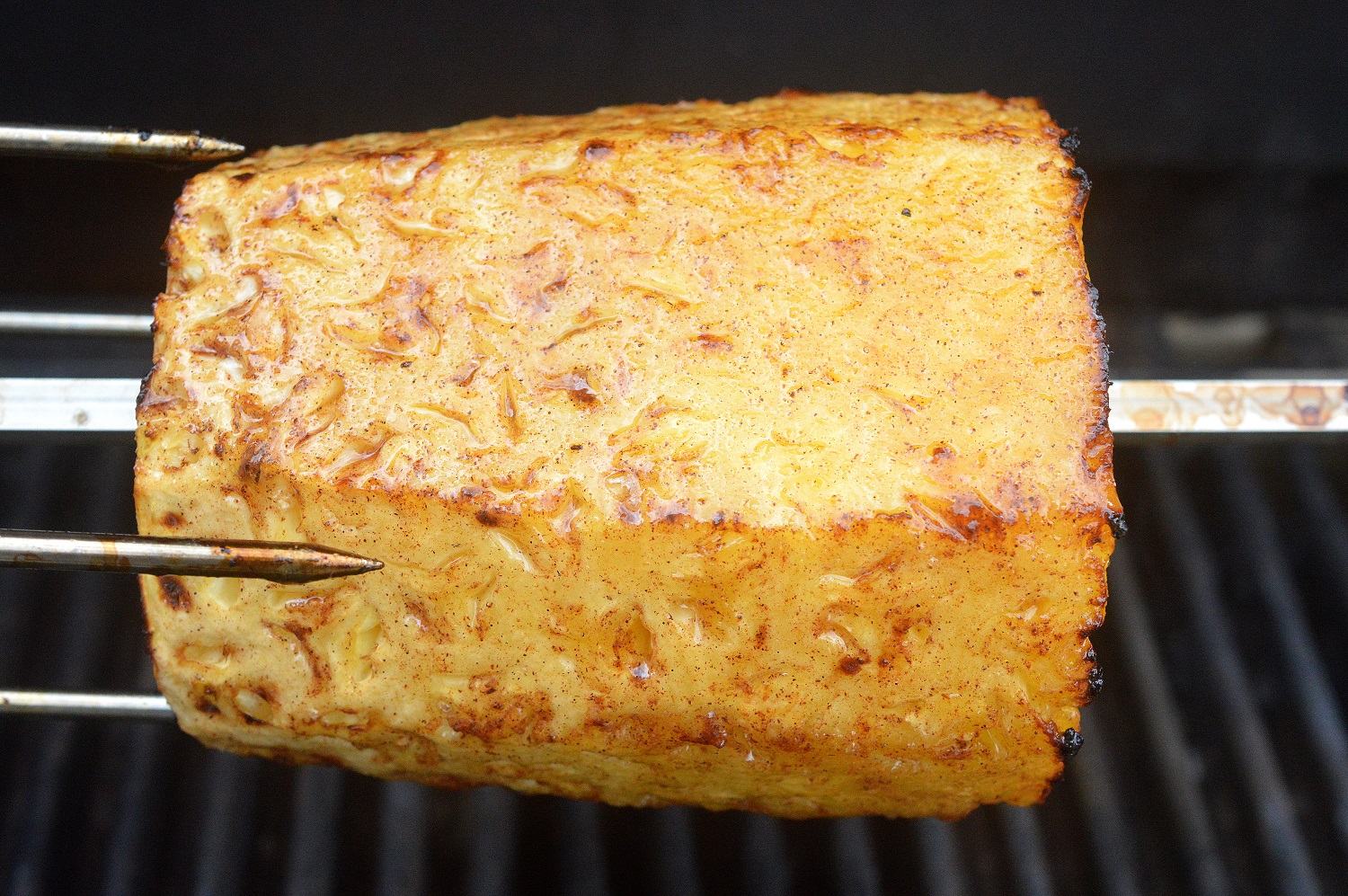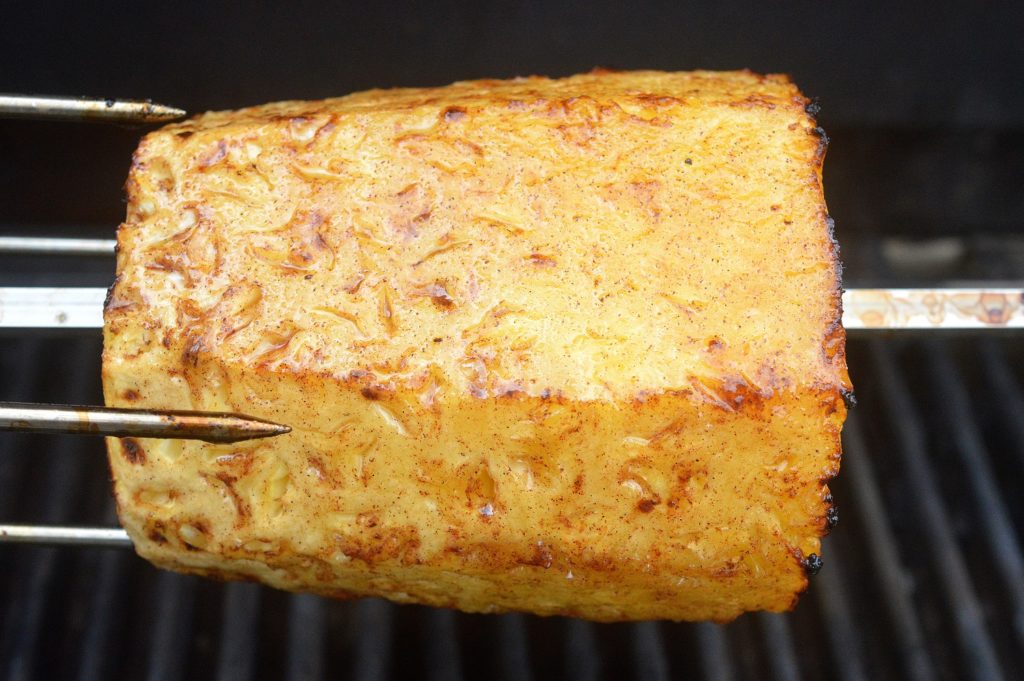 I'm a girl who loves everything about the grill, I have as long as I can remember. The process of grilling meats vegetables and fruits, where you can take them and most of all…eating what comes off is one of the best things about living!! To me, there is nothing better than enjoying a delicious meal hot off the grill on a gorgeous Spring, Summer or Fall day or night with your family or friends!
By now you probably already know that I am an ambassador for SABER Grills. Each month I create a recipe for them to highlight on their Better Barbecue Recipe, Tips and Tricks Blog. I love my SABER Grill it is a quality made grill that for the past 18+ months has wowed me and my family time and time again. Telling you this, and writing this post has nothing to do with my relationship with SABER, I just wanted to share. This is not a sponsored post. I've had a number of grills over the years and my SABER Stainless Steel 4 Burner Infrared Grill is my (and my husbands) favorite. The quality of construction and the resulting cook is an chef/grill girl or guys dream!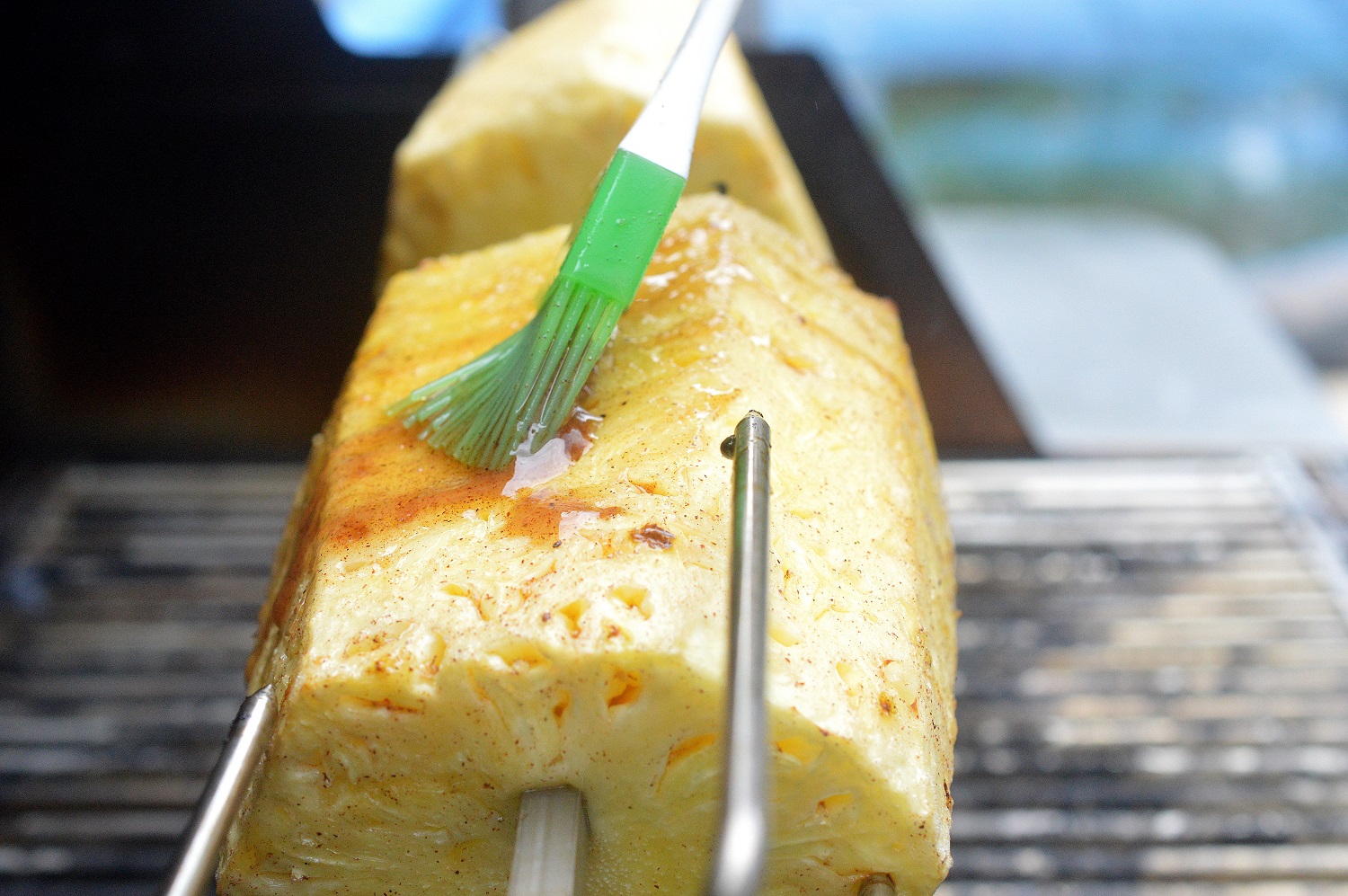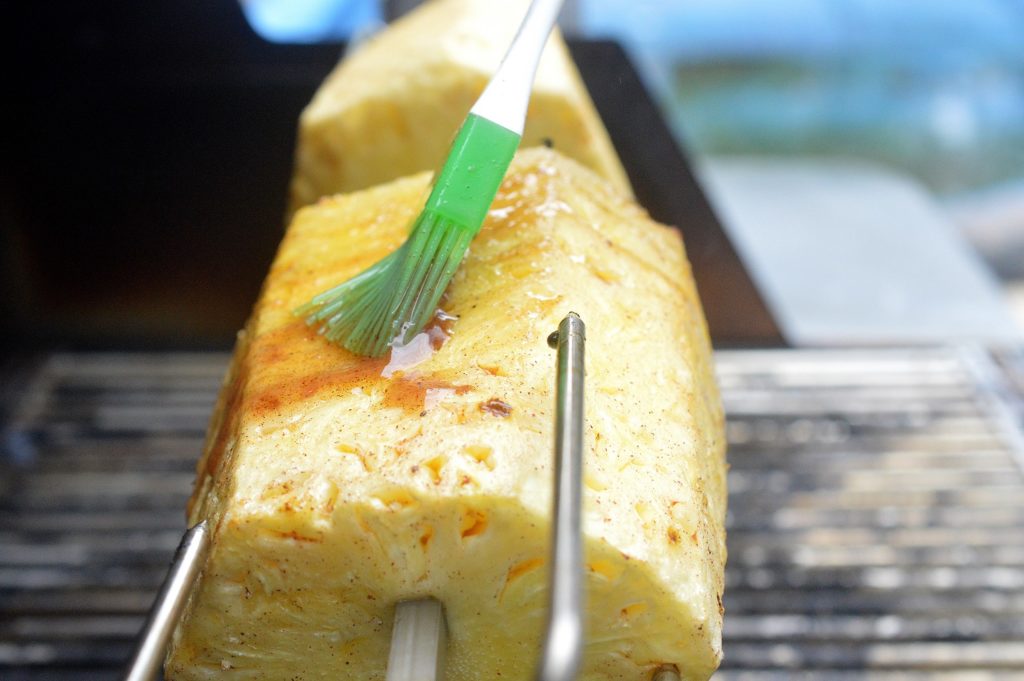 When you think of rotisserie from a grill, you most likely get an image of meat…right?? When I was asked to create a rotisserie recipe for my May recipe, my first thought was a pineapple. And what a good thought that was! Grilled pineapple is good…however rotisserie grilled whole pineapple is…spectacular! Get the recipe HERE.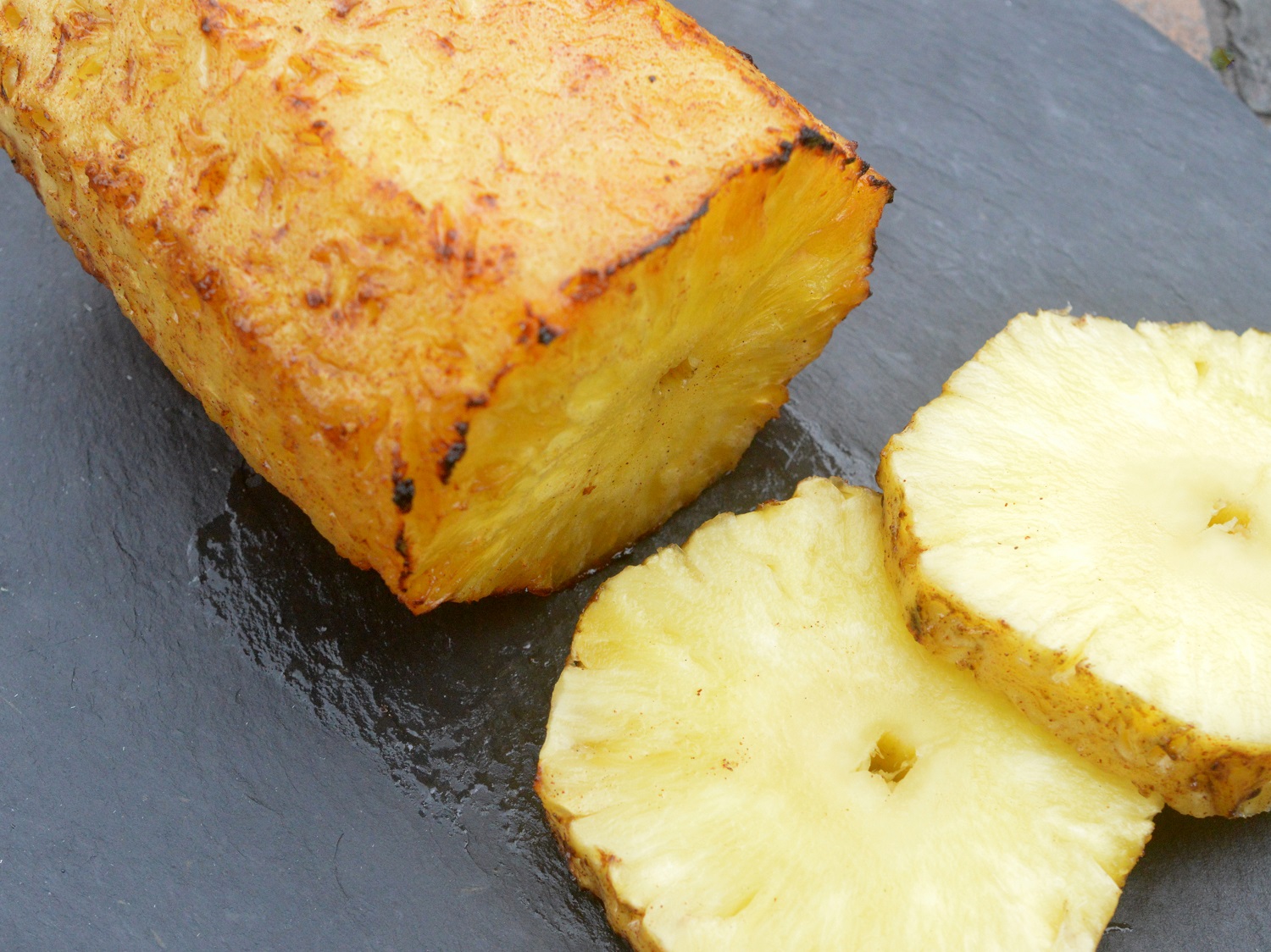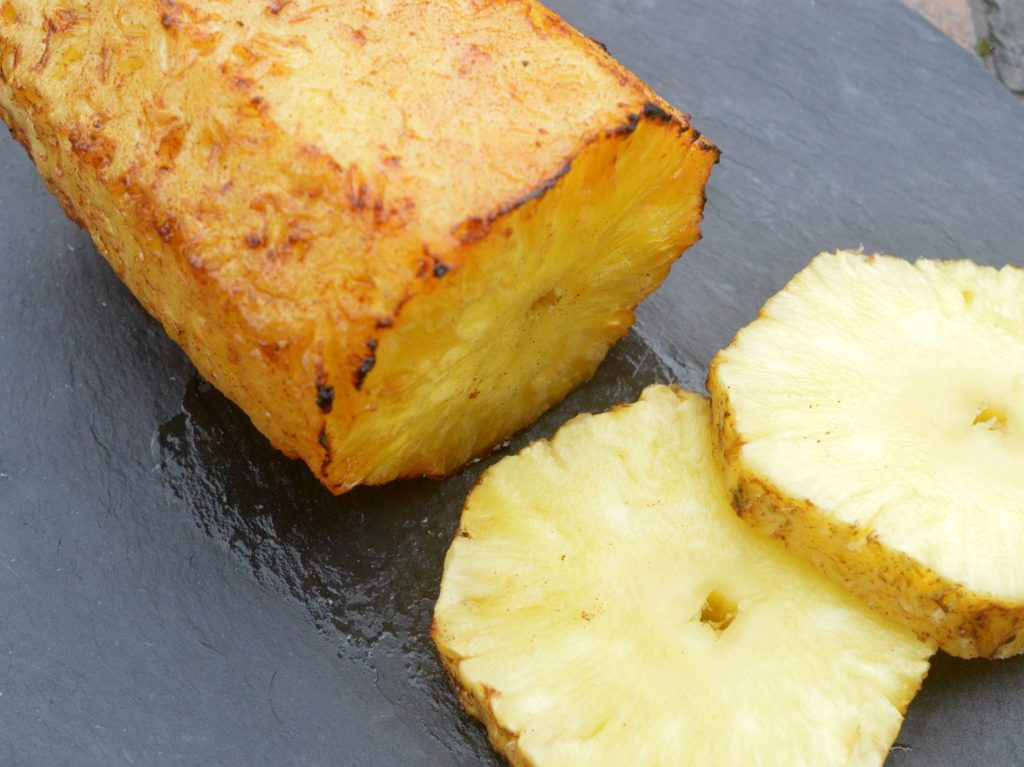 Whether you want a delicious snack or dessert for just you or your family or want to wow guests with a deliciously different dessert on a Summers eve. This is it! It's light, healthy compared to the typical BBQ dessert offerings and is amazingly delicious! I kid you now…I ate a whole pineapple…by myself! My husband kids and I were enjoying the "fruit" of my recipe testing labor and their was silence, we were all chewing, slurping, lip smacking and finger licking. This may be my very favorite dessert now…so I had to share it here on Souffle Bombay and direct you over to my post on SABER.
https://www.instagram.com/p/BFbvWNHllho/?taken-by=soufflebombay
You have to let me know if you make this, if you did any variations and what you thought. You can tag me on Facebook or Instagram to share your creation.
Just the thought of eating more Caramelized Brown Sugar & Bourbon Whole Grilled Pineapple or someone eating one (or two) makes me so excited! I wrapped a couple of these rotisserie grilled pineapples up after I cooked them and passed them on to friends and family. They loved them! What would they think if they had one hot-off-the-grill??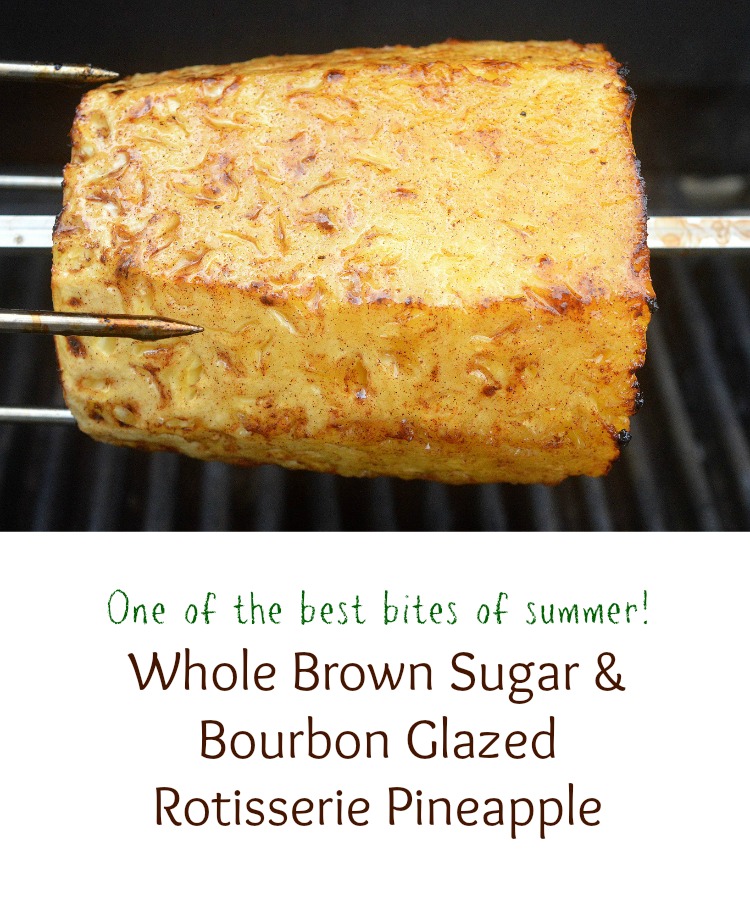 Makes these!!! Visit SABER Better Barbecue for the Caramelized Brown Sugar Bourbon Whole Grilled Pineapple recipe. You can also find another 16+ recipes of mine and more from others over there for your grilling enjoyment!
Enjoy!!