Grilled Asian Chicken Wings Perfect for Tailgating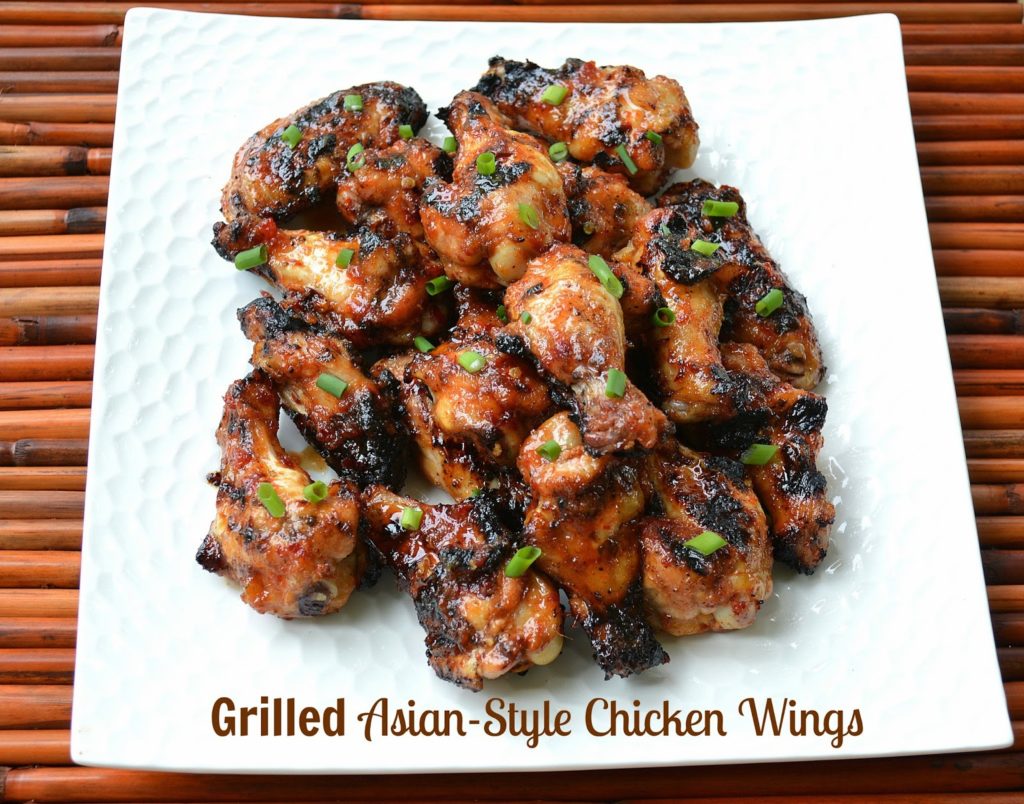 Spring, Summer, Winter or Fall...any time I can cook on the grill or get someone to cook on the grill for me...I am a happy, happy girl!
Take wings for example...I for one think they are DELICIOUS when made on a grill, the flavor is enhanced and the clean up is a snap!  Wings excite adults and kids alike, so they are a dish my family enjoys about twice a month. When the kids know they are having a hangout at our house with their friends, they often say "mom can you make us some wings?" And I do!  Much less expensive than ordering a bunch of pizza's and the kids love them! My Grilled Asian Chicken Wings Perfect for Tailgating will hit the spot for just about any occasion!
During our last trip to Whole Foods my son went over and pointed to the huge value pack of wings and said "mom, LOOK at these...can we get them?".  Of course I threw them in the cart, the price and the quality were both impressive.  That's one of the things I love most about Shopping at Whole Foods Markets, I can always count on the quality and freshness of their meats and seafood and I feel good about feeding them to my family.
When I grilled up all of those wings, I did half Asian and half with just a bit of salt and pepper for the kids and their friends and both were a hit!  I always find it fun to introduce new flavors or ideas to my kids friends...the only problem with THAT is they always come back looking for the next dish or dessert, lol! Literally!!  Many of the boys, when they see me outside and they happen to be riding by our house yell out "Mrs Kennedy...did you make anything today??"  "Mrs Kennedy, did you make any dessert??"
Its SO funny!!
These wings are crisp and full of flavor.  Perfect for tailgating, lunch, as the kick off of a BBQ or as a late night nibble with a beer or a cocktail! OR you can feed a gaggle of tweens with them...Enjoy!!
This is the fifth in a six-part series with Whole Foods Market, I was compensated to do this post however as always all opinions are my own.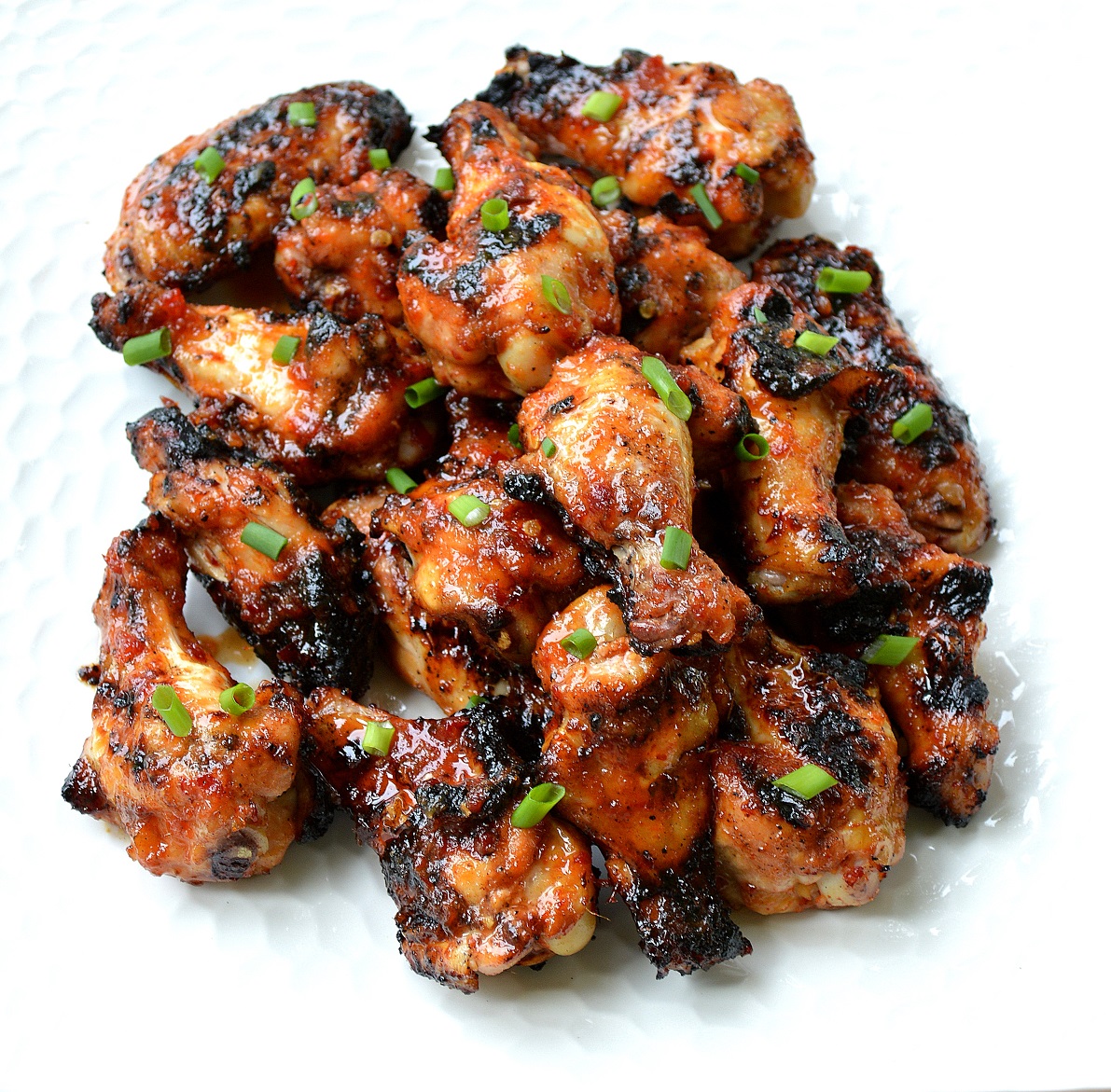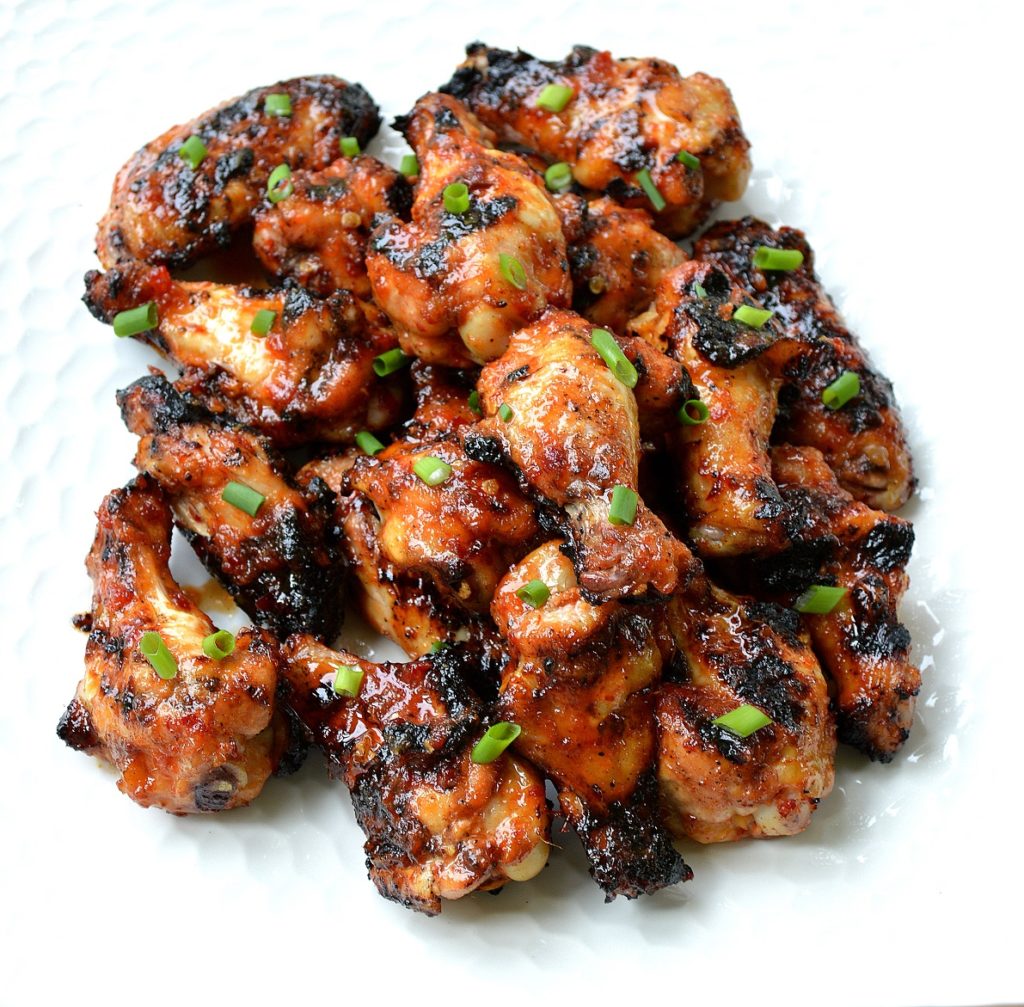 Grilled Asian Chicken Wings
5 pounds of wingettes or chicken wings cut into drum and wing
3 cloves garlic, minced
2 TBS minced ginger
1 cup soy sauce
1 cup honey
¼ cup chili with garlic sauce (a little more if you like things HOT)
⅓ cup sesame oil
2 scallions, sliced (more for garnish)
Combine all ingredients BUT chicken wings in a bowl and whisk vigorously until combined. Remove about ¾ cup of the marinade and reserve.  Place wings in the bowl and allow them to marinate 2-4 hours. When ready to grill, heat your grill to med-high and cook your wings till crispy and done, basting them often with the reserve marinade (remove 1-2 TBS of the marinade again, BEFORE you brush that first wing, for basting the wings one last time before serving them...mmm!).  Once wings are perfect on the outside, move them up to your grill basket or turn off the heat just below them and finish on indirect heat.  Cook time on the wings should be about 20 minutes...unless your wings are really large.
Tips for successful wing grilling: 
Make sure your grill is HOT before you put your wings on.
Give the wings some space, don't have them touching one another (this will allow them to crisp more effectively).  Keep your grill lid closed as much as you can to allow for an even cook.
Flare ups will happen when skin is involved...me I like a little char.  Watch your grill, move pieces around when flare ups happen and close the lid to put them out.
Wing sizes vary and a drummette section will cook differently than a wingette section, so watch your grill and remove pieces that are done...when they are done.  Not all at once.
Give those babies a final brush with the reserved marinade (remember you reserved it BEFORE you ever brushed a wing).  Oh and you might need to sample a couple...ya know juuust to make sure they are good...enjoy!!