Looking for an easy weeknight meal that is as tasty as it is easy to make?? This Honey Bourbon BBQ Grilled Chicken fits the bill perfectly!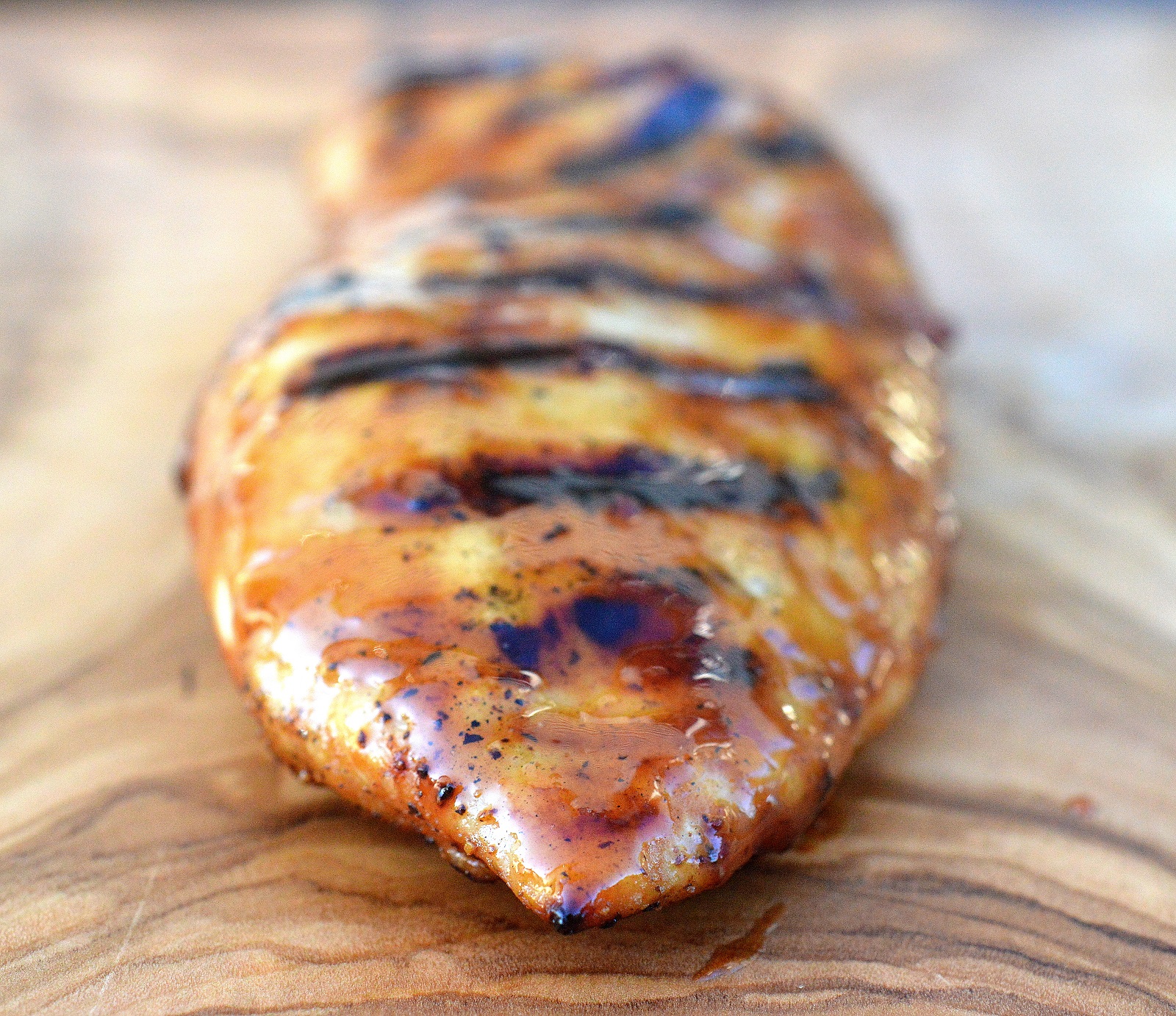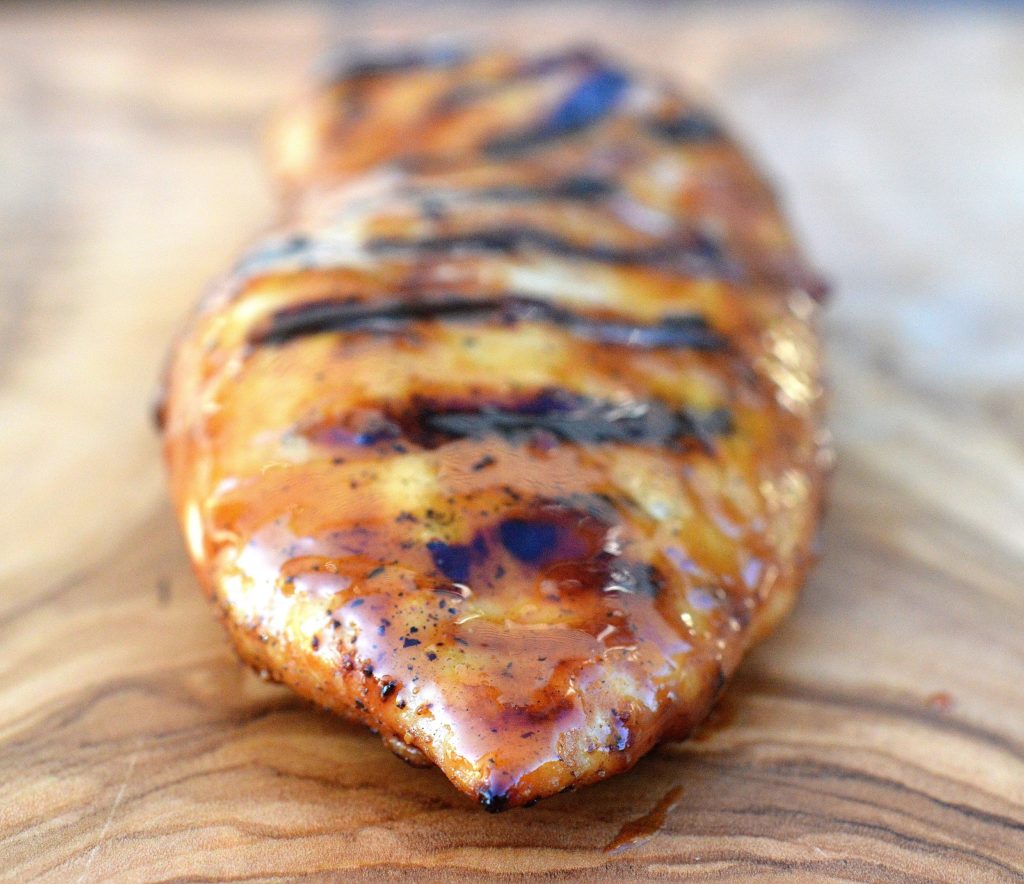 Last week, I was making seafood for my husband and I, so I decided to whip this up for the kiddos since they are allergic to seafood. And let me tell you...I wanted to nix what I had made for the "adults" and chow down on their Honey Bourbon BBQ Grilled Chicken dinner instead.
Ya know, because I "had" to taste it and make sure it was OK, lol!
I have made more complected variations on this, however that night I threw it together at lightening speed and yummmalicious! It was so good!
Isn't it funny how so often the most simple things are the best...Know what I mean??
Now I totally could have made my own "from scratch" sauce, however I was just throwing this together for the kids super fast. BUT here's the thing...most homemade sauces have a base of ketchup right?? So what's the dif if I used ready made BBQ. Less dishes, time and still great flavor. The BBQ Sauce I had on-hand and used was Spicy Original Jack Daniels. I'm sure each variety will yield slightly different results...For example, if you grab a honey-barbecue sauce, you may only want to add 1 TBS honey.  As I always say...Taste and adjust!
I kept stealing slices of the chicken...I was almost full when it was time for our dinner which at the moment I can't even remember what that was.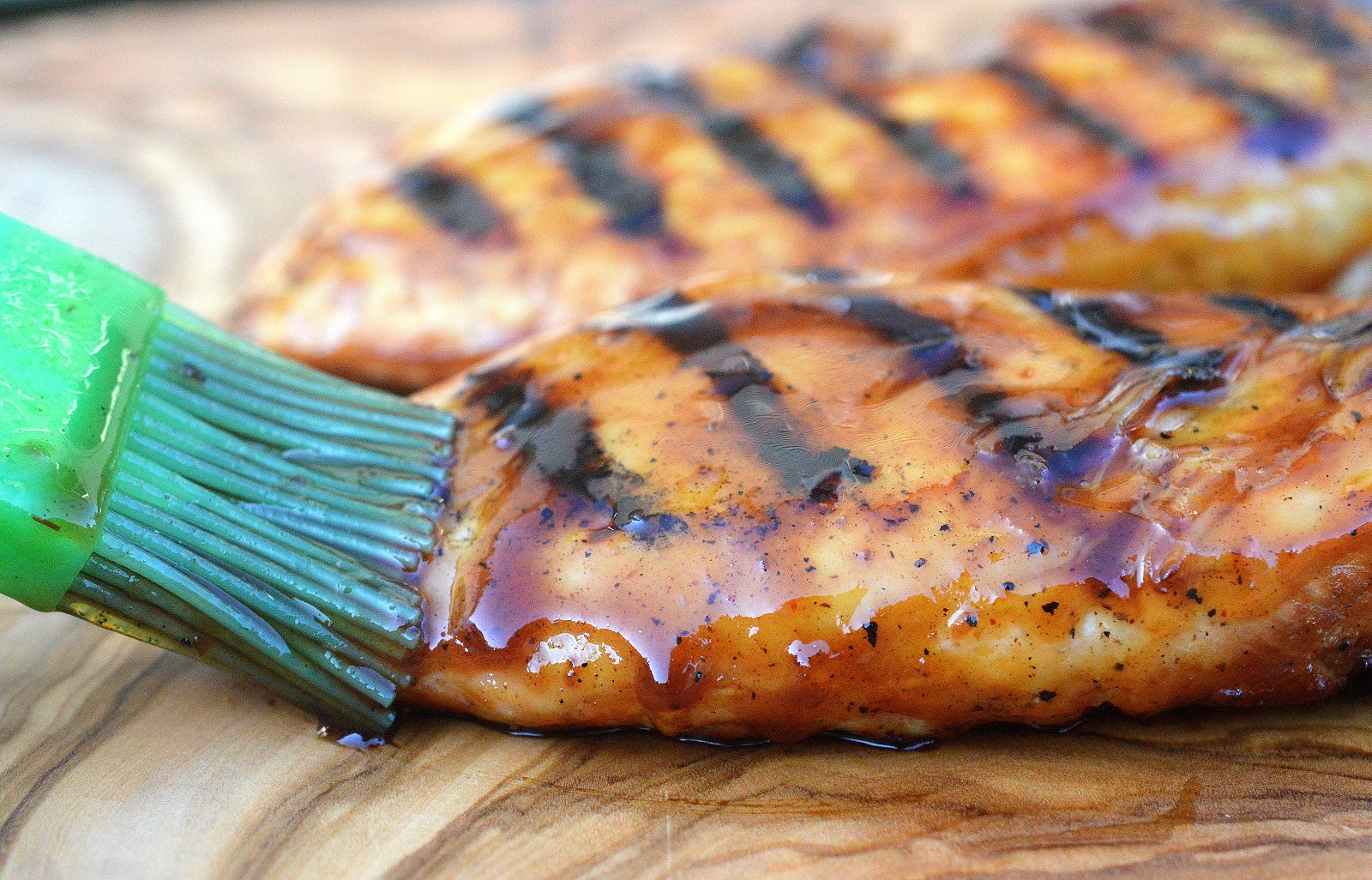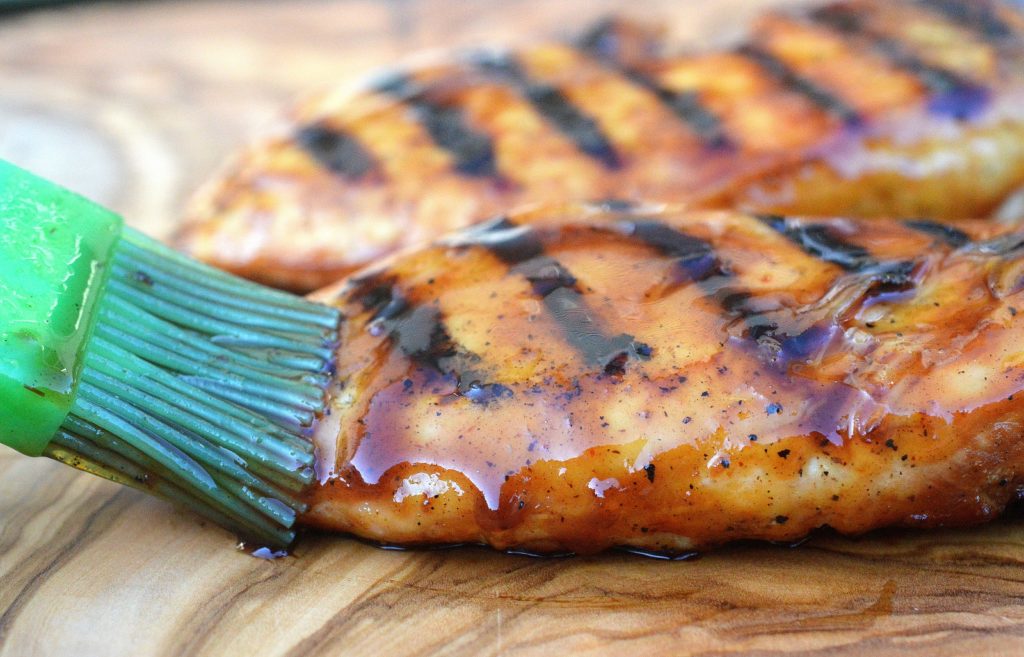 I am making this again as soon as possible! This simple sauce will work on bone in or boneless chicken, white or dark meat. And if you are thinking to yourselves..."she gave her kids Bourbon" it's all good! A little goes a long way! Just a TBS or less and you get the flavor from it, then it's partially cooked off!
You can use either Whiskey or Bourbon, both work just fine.
Serve this Honey Bourbon BBQ Grilled Chicken alongside some rice and a veg and you (and the kids) will be good to go!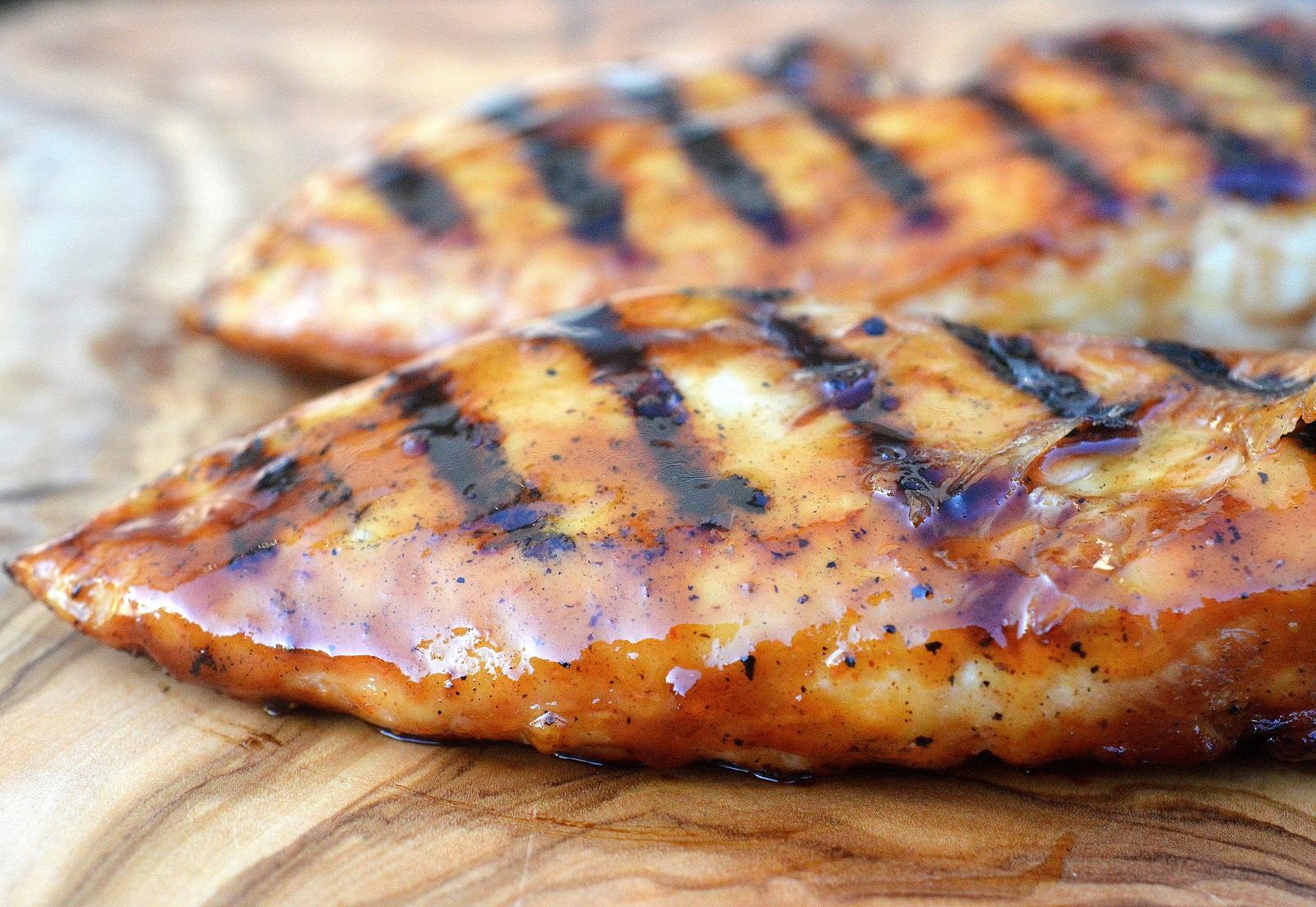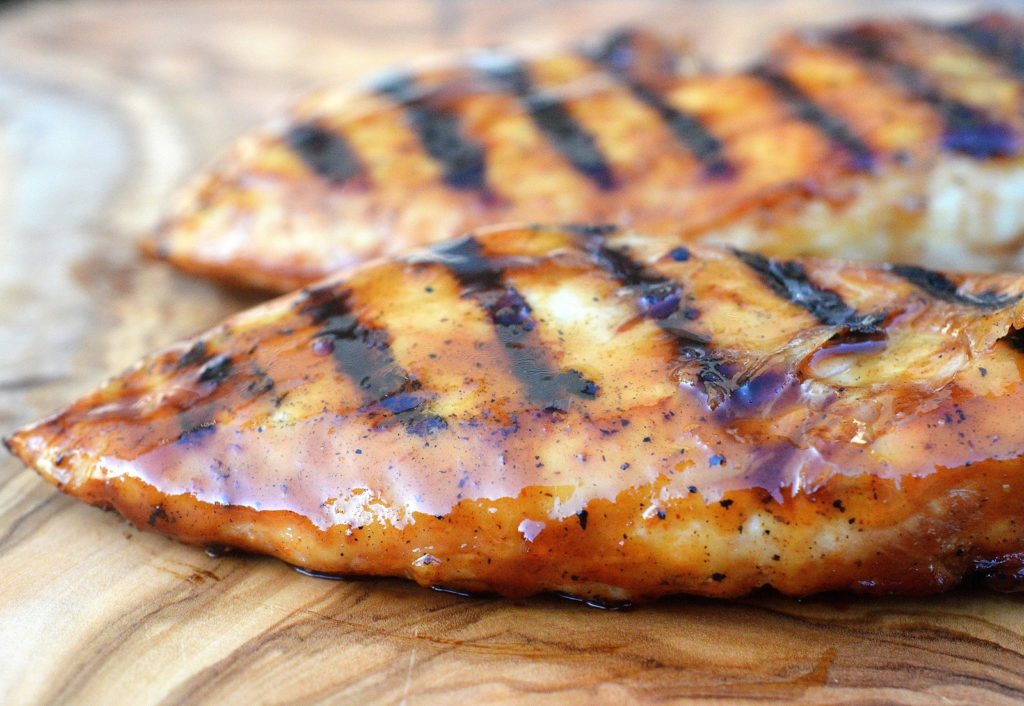 Now it's your turn...what's the easiest thing you have made lately that surprised you when it came to taste?? Don't hold out on me 🙂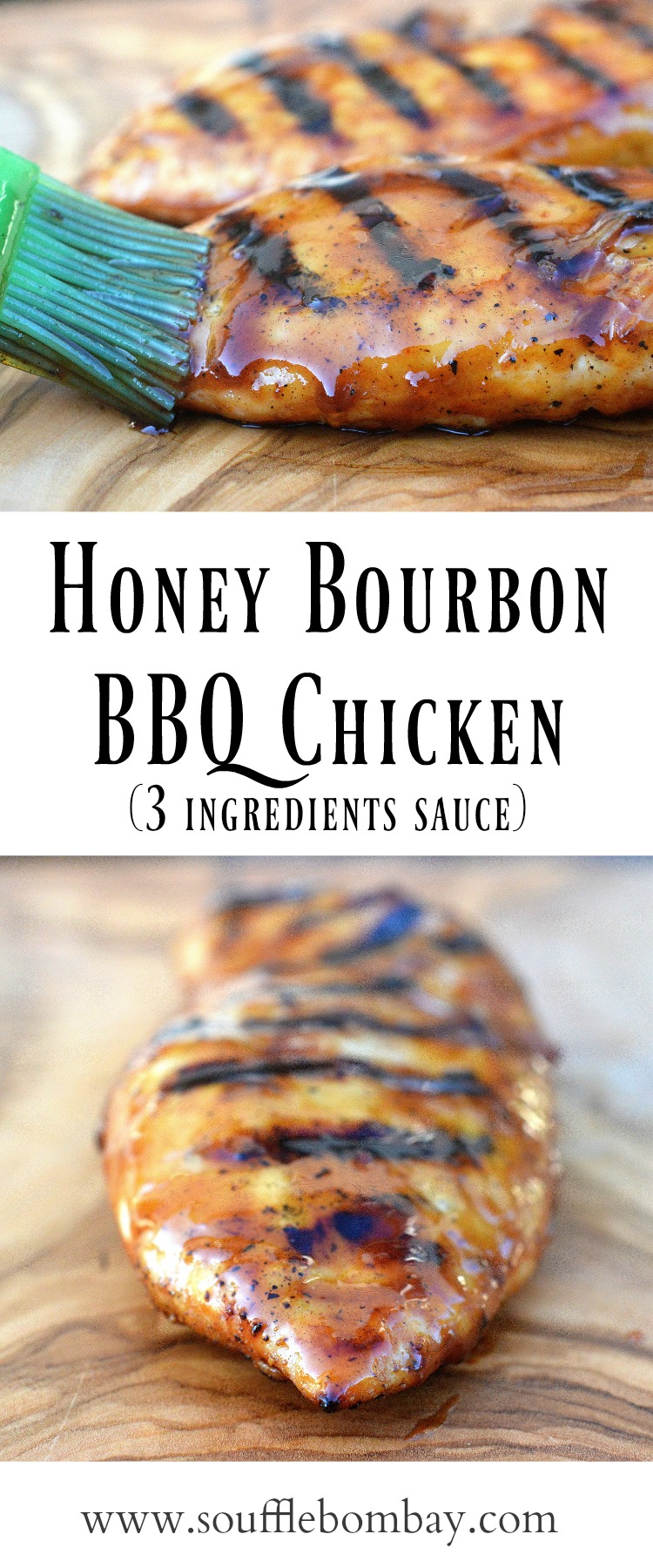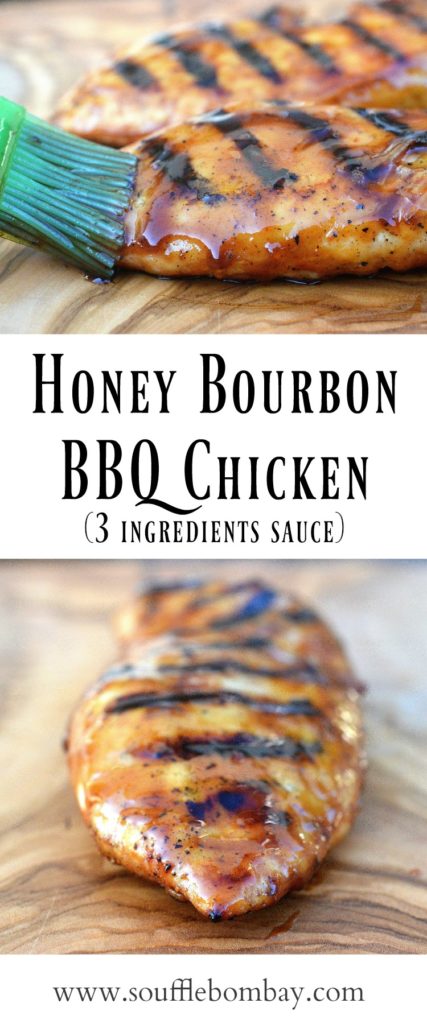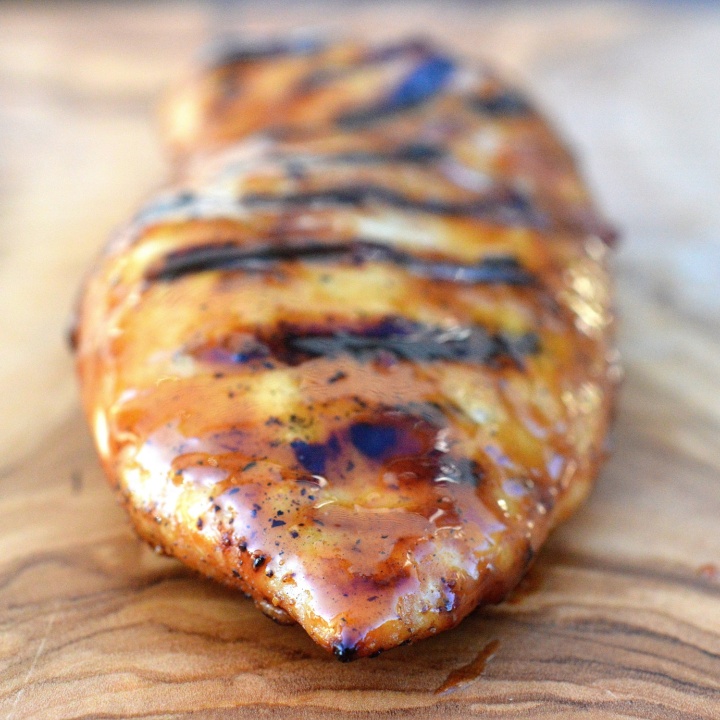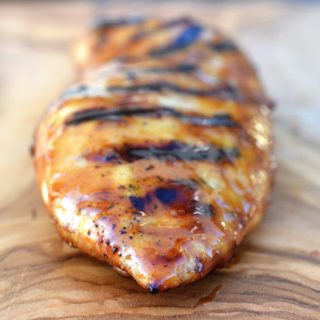 Honey Bourbon BBQ Grilled Chicken
Ingredients
Chicken

boneless, bone in, breasts or thighs

Salt & pepper

½

cup

barbecue sauce

1/1

TBS

to 1 TBS Whisky or Bourbon

2

TBS

honey
Instructions
Pat your chicken dry and trim where necessary.

Season with salt and pepper.

Combine barbecue sauce (I used Spicy Jack Daniels BBQ), honey and Whiskey/Bourbon and stir until smooth and fully blended.

Oil grill, heat to med-high. When Grill is hot, place chicken on grill and cook (depending on cut used) until done flipping once. When placing the chicken on the grill do not brush the face down side with the sauce, brush the topside (separate a bit of sauce from the rest for this so you don't contaminate the rest with raw chicken then wash basting brush)., when you flip it, then brush the other side and cook until done.

Remove from grill and brush both sides of the chicken with more sauce, serve.
Follow me on Tik Tok for 1 minute videos