This simple Spicy Sesame Noodle Salad has been a favorite of of mine (and my husbands)
for almost 2 decades!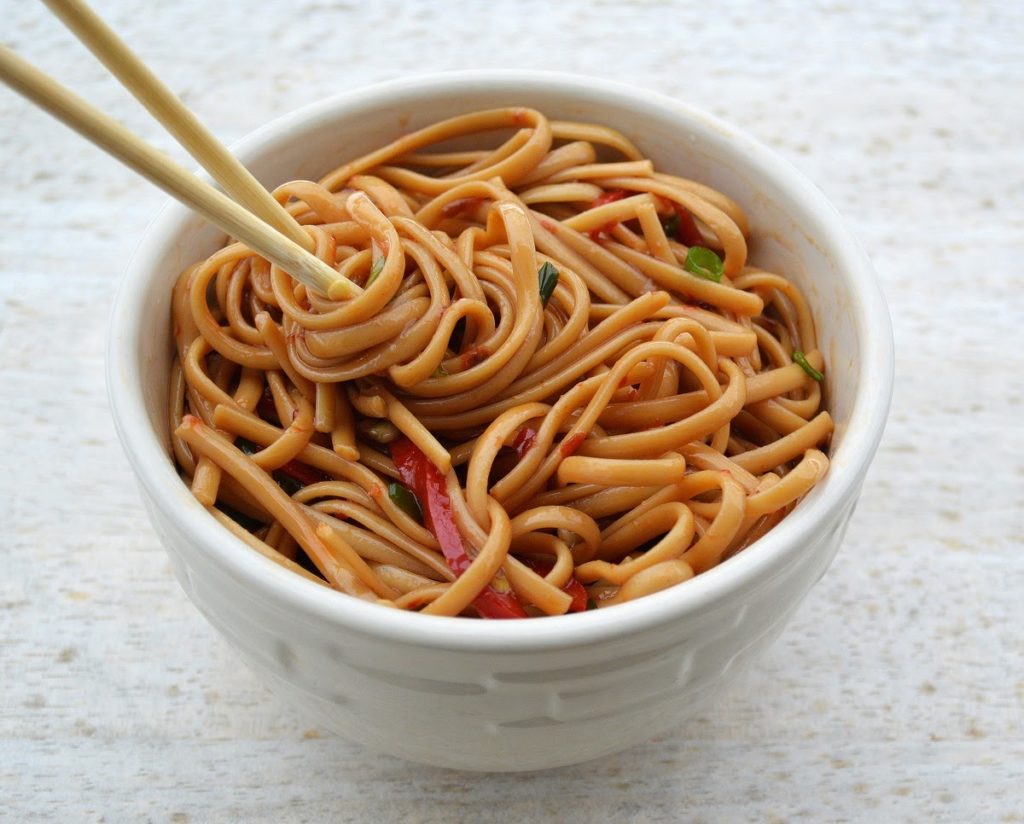 This is one of my favorite go-to's for parties, BBQ's and impromptu gatherings. It's always a hit and people literally hunt me down for the recipe, I actually used to take copies of my recipe along with me back-in-the-day…but then I stared this site…so now I can just point people to it…easy-peasy!
A huge bonus about this recipes is that it comes together so quickly and you may already have the ingredients on-hand! With less than an hours notice that friends or family is having a get-together for a game, a weekend night or Sunday-funday, I can shower, whip up a big bowl of these and be out the door!
These Sesame Noodles are inexpensive to made a HUGE bowlful of as well (double the recipe) and the leftovers (if there are any) are just as delicious as the day you made them. I always make extra and set aside a bowl of it in our fridge for us the next day, however the noodle-obsessed man I live with, midnight muncher, love of my life often finds them first!
This makes a fabulous lunch and is easy to bring to work…just throw some in a container or large mason jar, pack a fork and you are good-to-go! I enjoy this best served at room temperature, which makes it a perfect picnic item as well.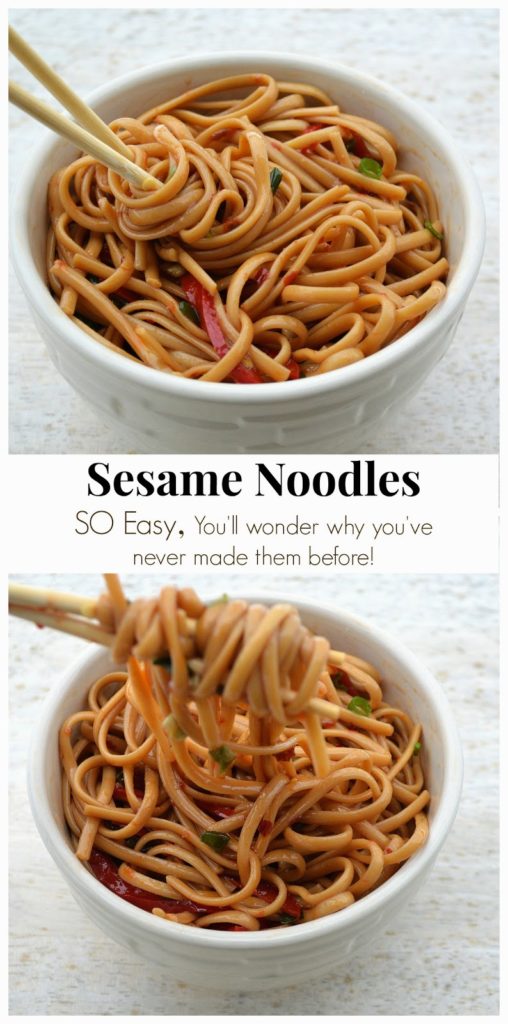 The spicier the better is my motto when it comes to these, however I do make a non-spicy portion as well for my kiddos. I am easing them into hot & spicy foods. They are beginning to appreciate spice, especially my son however they are just not on their parents level…YET!
If you want to make these more of a meal, add in some shredded grilled chicken, mmmmm!
Love noodles?? If so, you will love my Easy Chicken Pho, one of the most popular recipes on my site and a family favorite soup, its literally a hug in a bowl! Get the recipe.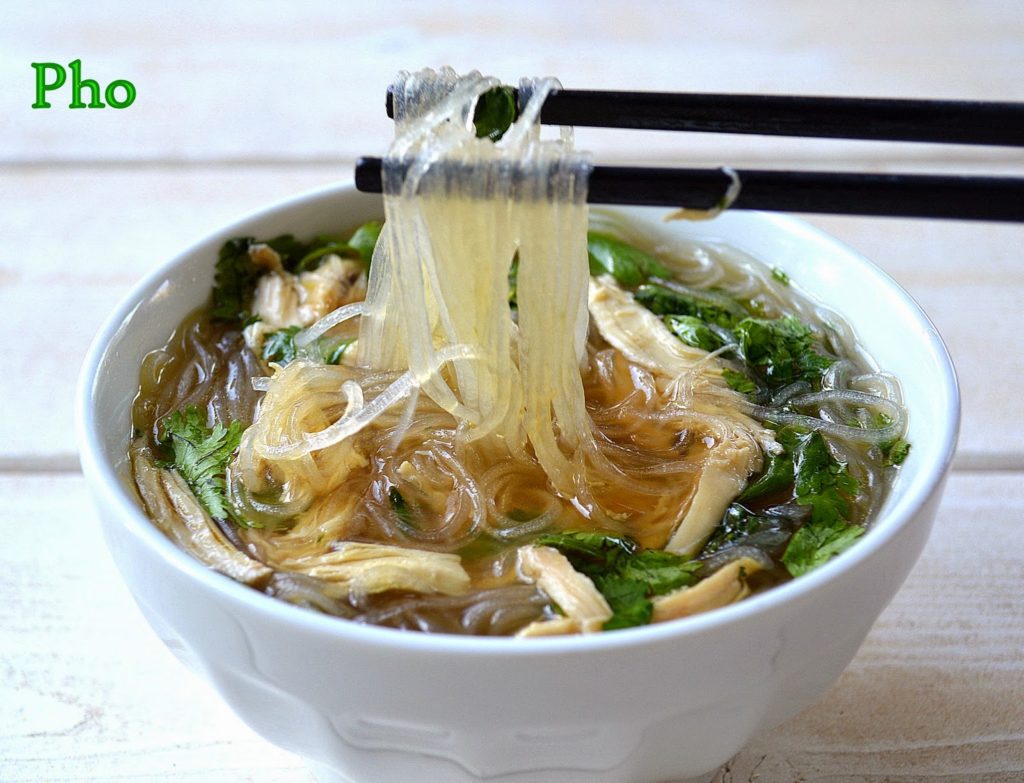 Easy Spicy Sesame Noodles
1pound of linguine, cooked to package directions for al dente
1 red pepper, slice into toothpick-like slices (or more if you are into peppers)
4-5 scallions, sliced thin both the white and green
1/2 cup soy sauce
2 TBS red wine vinegar or rice wine vinegar
2 TBS olive oil
3 TBS sesame oil (in the Asian section of the grocery store)
1 TBS plus 1 TSP sugar
1 1/2 TBS chili sauce with garlic (in the Asian section of the grocery store)

Make your sauce first by combining the soy sauce, vinegar, olive oil, sesame oil, sugar and chili sauce with garlic. Shake vigorously in a mason jar or pop the sauce in your blender for a minute to mix well.

While your pasta is cooking, slice your peppers and scallions.

As soon as you drain your noodles, run them under cold water until cool. Blot noodles dry with paper towels.

Assemble the dish by throwing into the pasta your peppers and scallion, then the sauce, work it through with your hands to get every inch of pasta coated. I usually do this in the pot I made the pasta in then turn out the coated noodles in the serving dish. If you make this hours or a day ahead, make some additional sauce (half the recipe) to freshen it up prior to serving – it's really good the next day too! I personally like these noodles at room temperature, but they taste great cold too!
Enjoy!