One of my favorite parts of the holiday season is the traditions and rituals that I/we have built up over the years. Of course quite a few of them involve food and one of them is this super-easy, different & festive Cranberry Pie!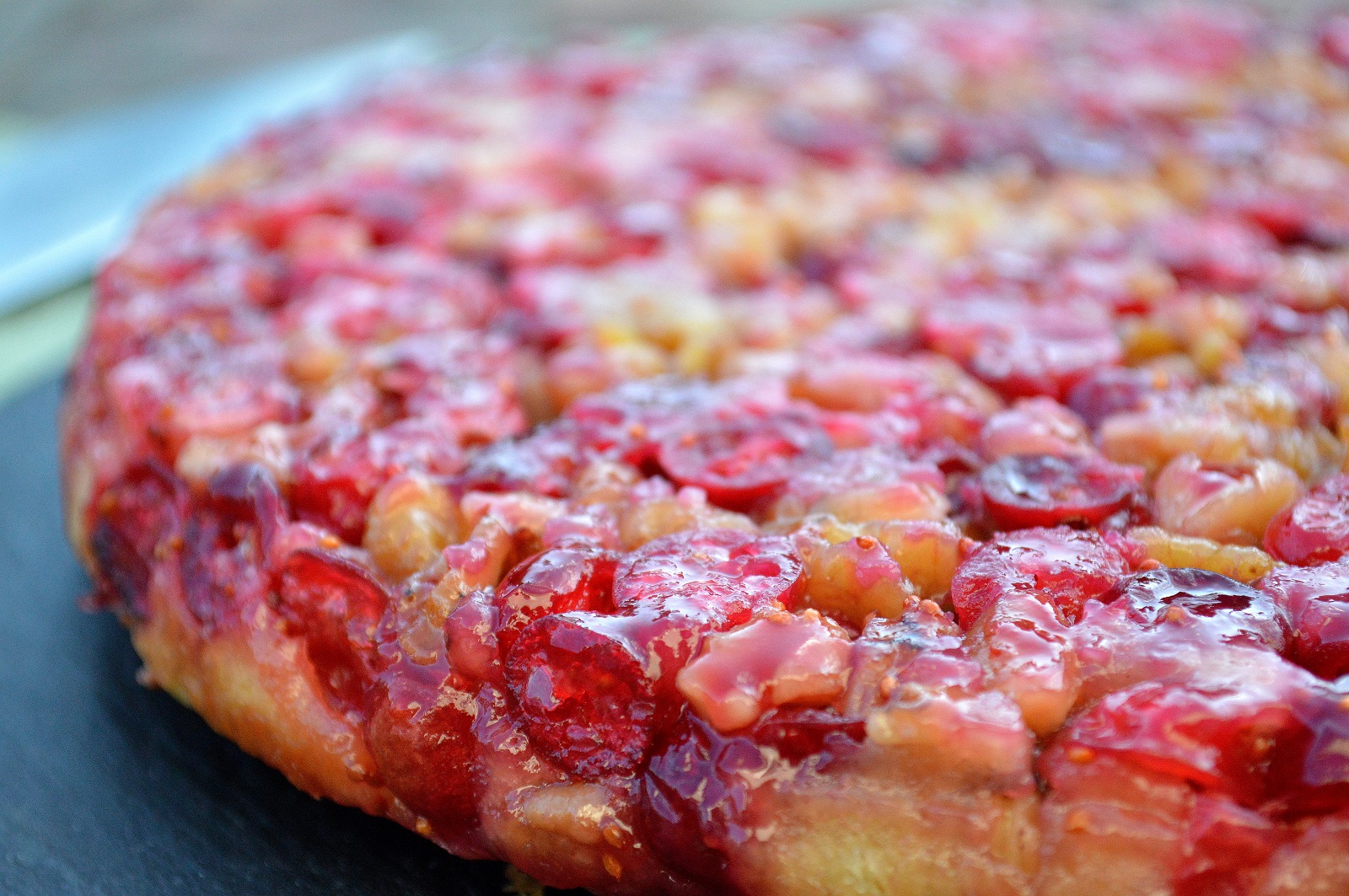 I have once again partnered with ACME Markets, who today are sponsoring this post and video.
Are you a planner when it comes to holiday baking and cooking or do you wing it? Me? I make lists. Lists for what I want to make, when I want to make it, who I want to make things for, and then a list for the ingredients I need. I ask each person in my family what they want and what they want to make (because in my opinion, there is no better time than the holidays to get your kids cooking and comfortable in the kitchen, plus it's fun and it's memories in the making!). Then I get to shopping.
The people at my local ACME Markets know me…like they KNOW me! I am always there, lol! I actually have a few of them on my "lottery list". You know…those you would slide a check or a car to or pay off their house if you won the lottery.
Just the other day something funny happened with a shopper and myself while I was shopping and a couple employees came running over to me…It's a long story, but funny! I love that I know a dozen people who work at my ACME Markets, they ask me what I am cooking up, they help me find what I need because let's face it, as a food blogger sometimes I need some odd stuff, lol! The relationships I have built up over the years with everyone from the store manager to the shopping cart guys keep me coming back! It's always a great experience. Plus…the gas rewards! I get so excited when I get .80 cents or $1.00 off at the pump!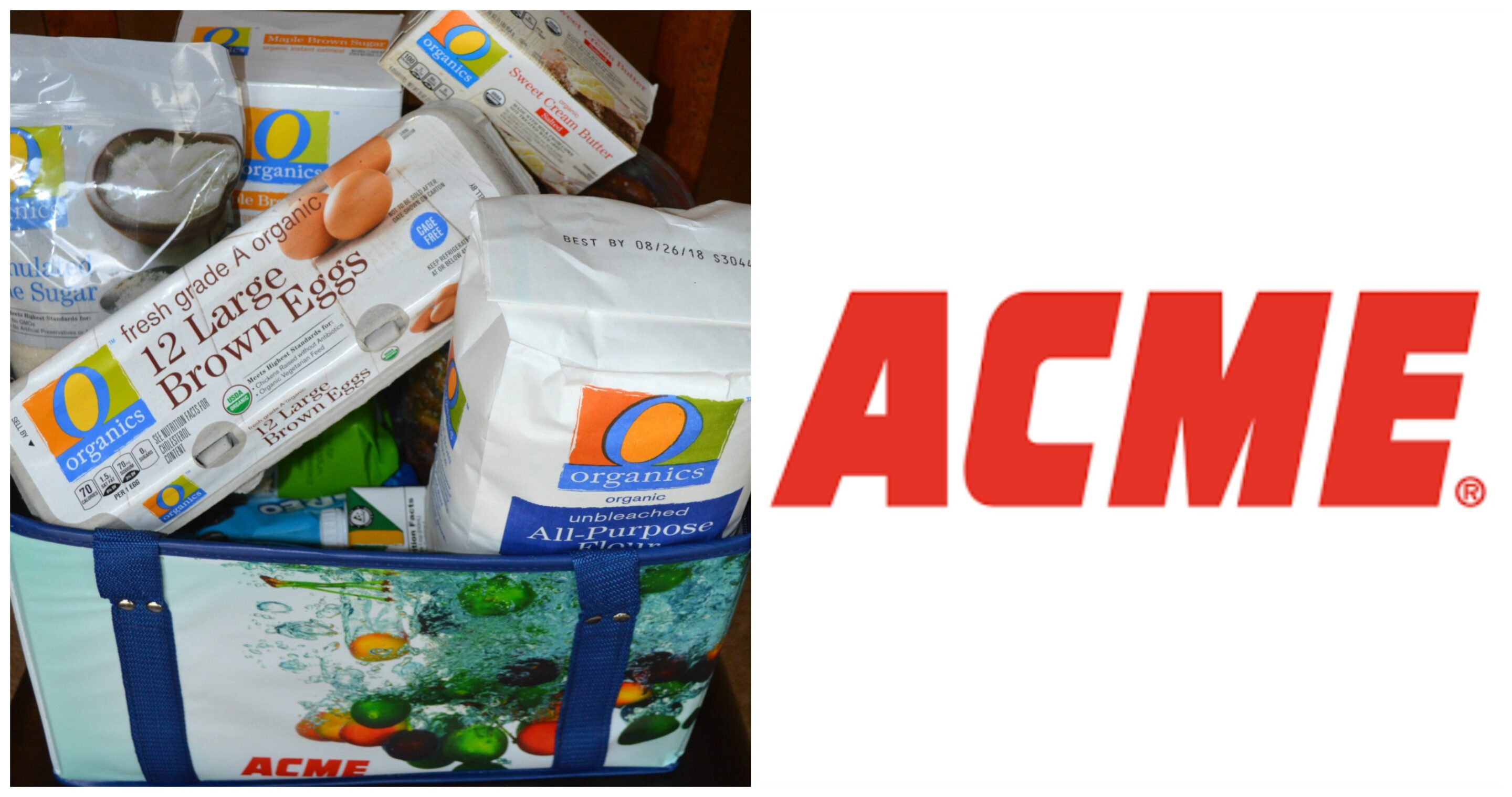 As a girl born and raised in Philly, ACME Markets has been my store from day one. I've watched my shopping experience evolve over the years. One of my favorite things about shopping ACME Markets the last few years is the incredible selection of O Organics® products! They are affordable, they make me feel good about choosing them for my family and the selection continues to grow.
Found exclusively at ACME Markets, O Organics® are USDA certified organic and the products are designed for anyone interested in maintaining and living an organic lifestyle.  ACME Markets carefully selects producers who meet their extremely high standards for organic farming, and only partner with those who share their commitment to sustainable practices, while promising to never use synthetic pesticides, herbicides, and antibiotics.
You can also find O Organics® products (over 400!) at all of the Albertsons Companies family of stores, including Albertsons, Safeway, Jewel-Osco, Vons, Pavilions, Randalls, Tom Thumb, Shaw's, Star Market, United Express, United and Carrs/Safeway. Click here to find an Acme Markets near you and discover more meal prep tips and recipe ideas. If delivery is an option where you live, try it and get Free Delivery on your 1st order – or -$25 Off + Free Delivery on your 1st order when you spend $100 or more. Enter promo code: SEASONSEATINGS at online checkout. Offer valid through 1/14/18.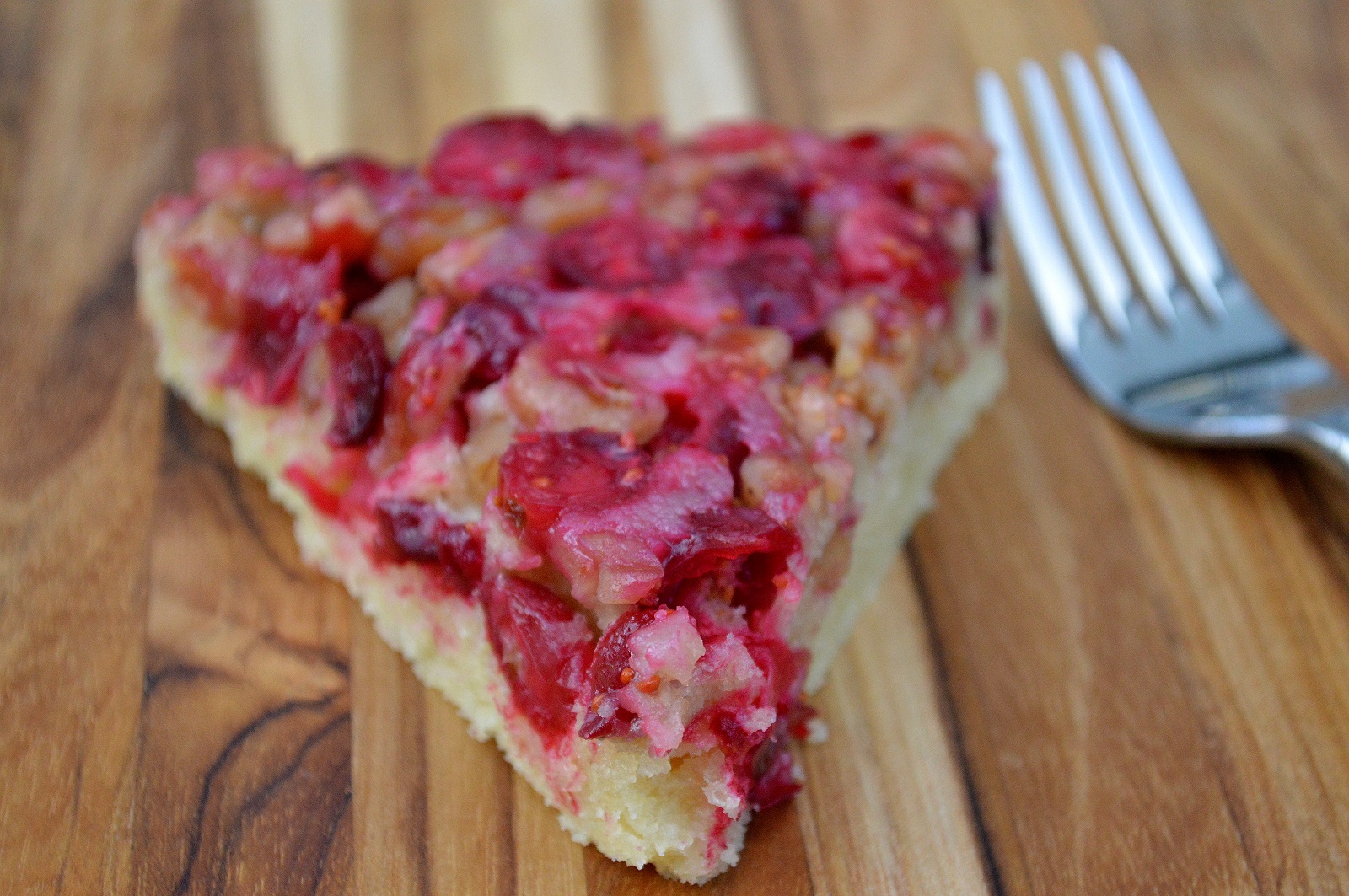 I have been making this Cranberry Pie recipe (also known as Nantucket Pie) since I was about 22. I vividly remember reading a story in Gourmet Magazine back then about the holidays in New England and in the story sitting there in the middle of a paragraph was Nantucket Pie. No real recipe was given, not in a format anyway. I highlighted it and made it as soon as I saw the first bag of cranberries pop up that season.
I have been making it ever since. I have made this Cranberry Pie for friends, family, and neighbors. It's traveled to Connecticut and New York. Once someone has a slice they find me and ask for the recipe, lol! It's one of the most requested recipes from people in my circle of life.

Plus it's so pretty and just 6 ingredients!! The bummer is that my kids both have a nut allergy, so they have never enjoyed this. This Cranberry Pie is SO simple! It was one of the first recipes I posted here on Souffle Bombay when I started this website; I thought it was time to highlight it again. I have seen it pop up on the internet since I first posted it however, people seem to leave it upside-down…They don't flip it as what I read way back then indicated you do. Why would you hide that beautiful color?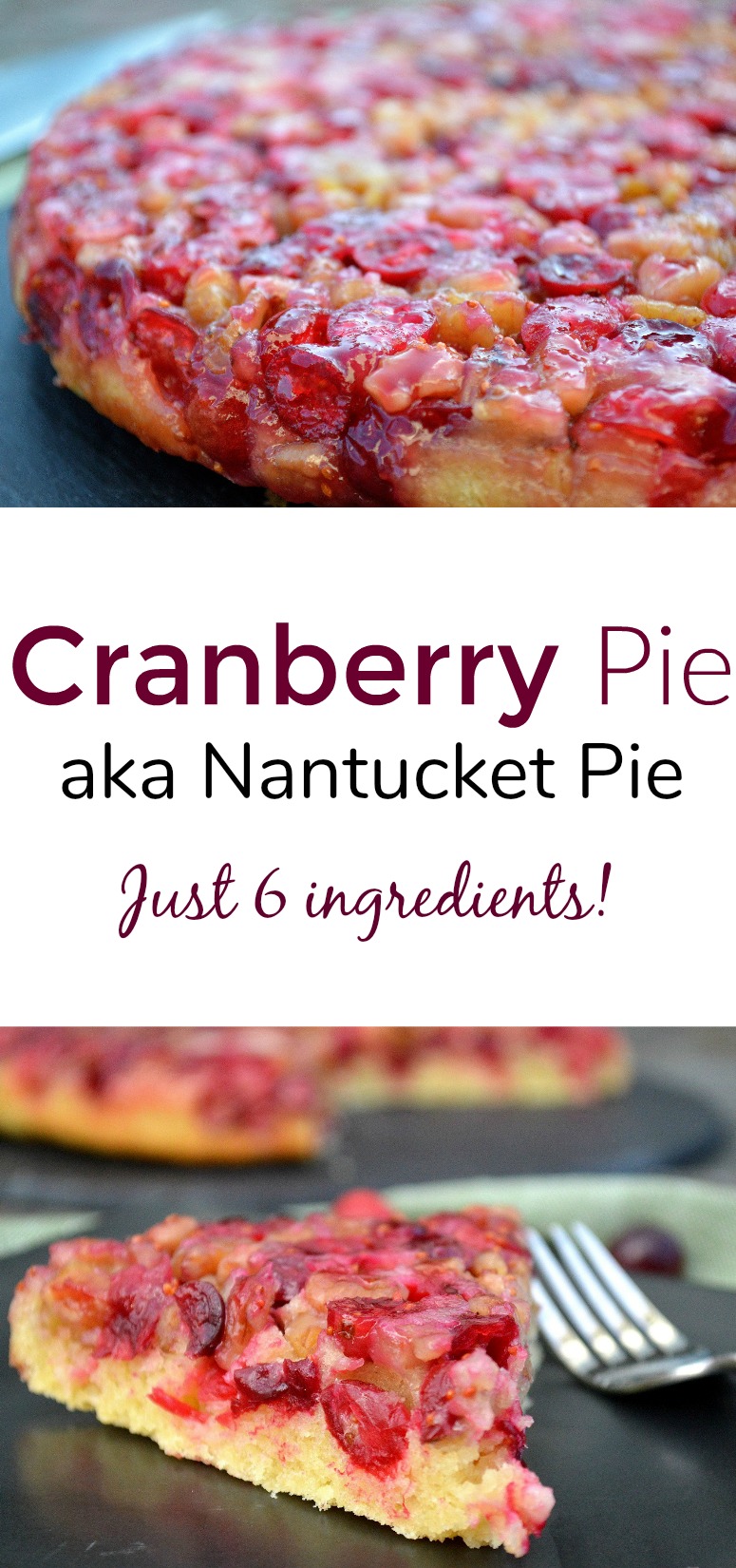 If you make this you just have to show me a pic on Instagram, Twitter or Facebook! Tag me at @SouffleBombay, it would make me happy to see more Cranberry Pie / Nantucket Pie out there!
Thanks again to ACME Markets for sponsoring today's recipe!

Cranberry Pie aka Nantucket Pie
Ingredients
Topping
2 cups of halved fresh cranberries
½ cup chopped walnuts
½ cup sugar
Cake
2 large eggs
¾ cup butter, melted and cooled
¾ cup sugar
1 cup flour
Instructions
Preheat oven to 350 degrees
Grease a 9 inch springform pan (you really do need a springform (cheesecake) pan for this.
In a medium bowl combine cranberries, walnuts and ½ cup of sugar.
Toss well. Pour mixture directly into your well-greased spring form pan.
Spread evenly.\ and pat down a bit.
In a medium bowl, combine butter and sugar. Mix well. Add the eggs and the four. Mix well.
Spread batter gently over the cranberry/walnut mixture until all areas are covered. With a spatula and your fingers.
Bake on top of a baking sheet (to catch drips…trust me) for 30-35 minutes or until a toothpick inserted into the cake portion comes out clean.
Once removed from the oven let it sit for 15 minutes. Then ever so gently go around the perimeter of the pan with a butter knife gently breaking the connection of the pie and the pan. Slowly, release the side of the pan and remove.
Let the pie sit for another minute. Then gently invert onto a plate. As you slowly begin to remove the bottom of the pan from the top of the pie use a butter to guide the topping away from the pan, if necessary, newer pans just come right off no problem (be sure to grease your pan well with an oil spray). If you want more of a cake-feel you can always the batter part by 50%, which I have done, however, this is how I like it best. I love the crispy edges that result from the sugar and cranberry juice!
Cool and serve.