Saucer-sized Ham & Cheese Buttermilk Biscuits paired with a small salad make for a satisfying lunch or dinner. A delicious way to use up leftover ham!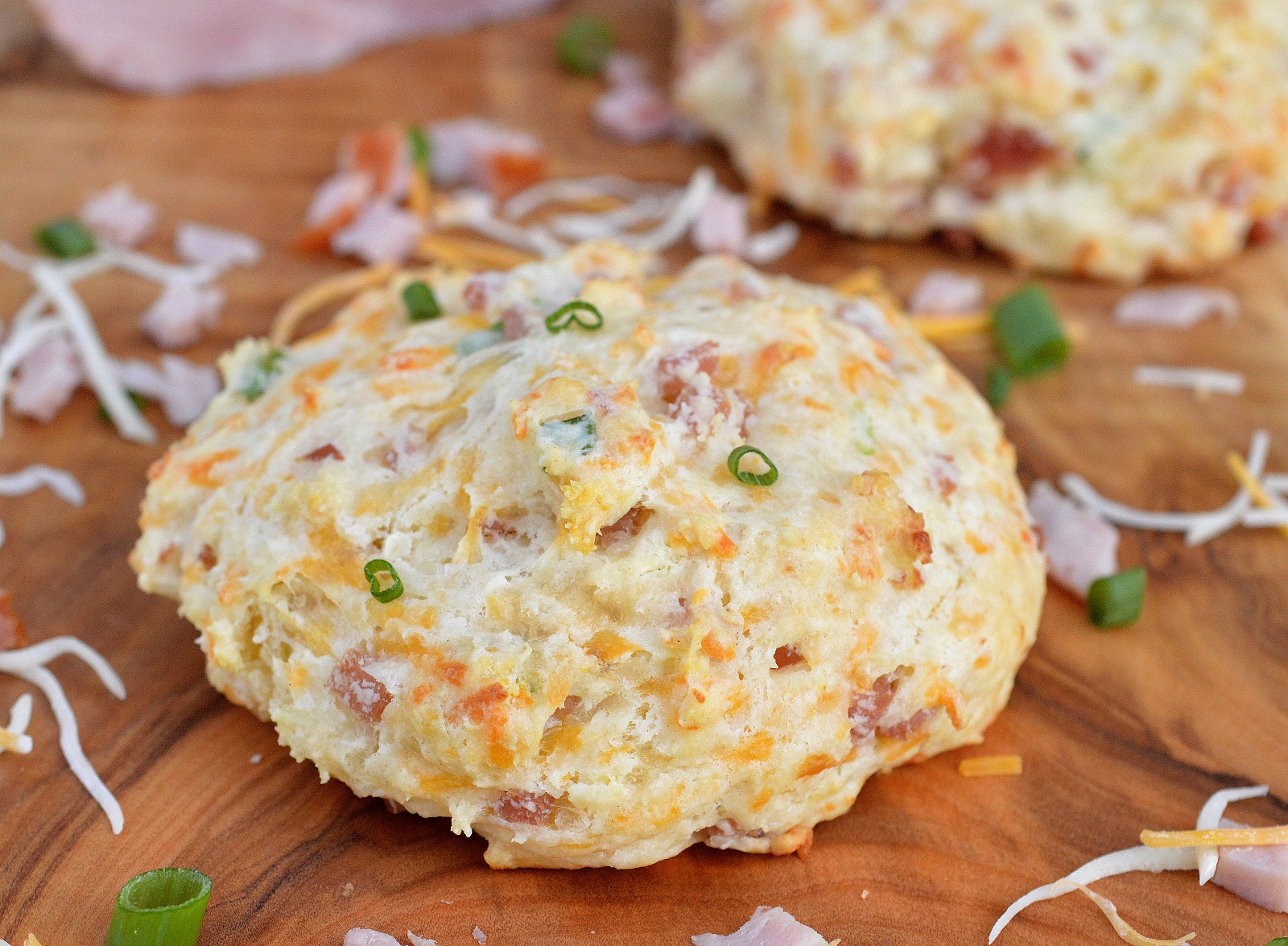 Fresh, hot biscuits pulled from the oven beg to be gobbled up! I like my food hot, always have. I have no problem juggling a hot biscuit from hand to hand as I pull it apart and pop it into my mouth. Something like that is one of life's simple pleasures.
It takes little effort to make a batch of biscuits, you can use a biscuit cutter or simply just "drop" them off a spoon onto your baking sheet. No real precision is needed. In no time you will be happily munching on a fresh, warm bundle of comfort!
Biscuits are also a great recipe to let your kids take the reigns on. Think of how excited they will be, whether 5 or 15 when they place their creation on your dinner or holiday table! Love that!
Put as much ham and cheese in the biscuits as you like. If you want them extra cheesy…go for it, extra ham? Add away!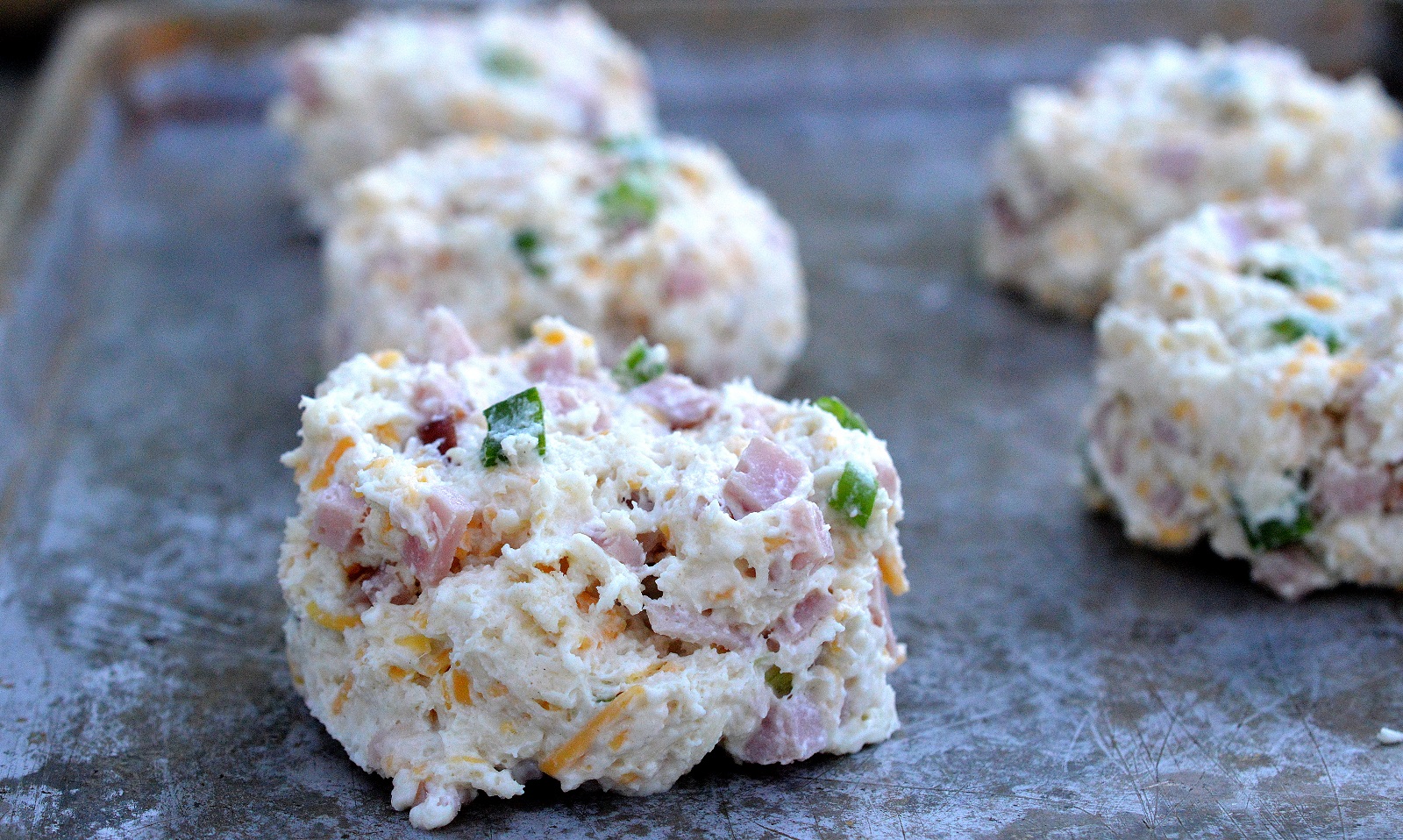 I made recipes last week using leftovers from a Hatfield Ham we had enjoyed for dinner. A good ham is always delicious however I like what I can make from the leftover ham even better!
I made this Ham & Cheese Hash Brown Bake, which is perfect for a weekend breakfast or feeding a crowd. I also made macaroni and cheese with a Cuban Sandwich in mind and came up with this Cuban Sandwich Style Mac & Cheese which I have to say is the best mac & cheese I have made to-date!
This recipe for Ham & Cheese Buttermilk Biscuits is not an official sponsored post with Hatfield, I had additional ideas when I was working on my previous posts so I figured I would share it with you and since my household enjoys all things Hatfield I am happy to talk them up! I always enjoy talking about things I like here on SB…Speaking of which, I spent the last few days re-watching bits and pieces of Downtown Abbey during the PBS Downton Abbey Marathon. Sigh….I wish it was still on! And if there really will be a movie, for me it will be my most anticipated movie-going ever.
Seriously Downton Abbey the best TV show I have ever watched! I couldn't even say who my favorite character is…However the interactions and friendship of Violet Crawley and Isobel Crawley fascinate me, and the quotes that emerge from Violet Crawley aka Dame Maggie Smith are so spot on! If you have never watched Downtown Abbey…I envy you. I wish I could watch again with fresh eyes 🙂
My husband never believes that his sci-fi loving gal could be so smitten with a show such as DA. Little does he know!
Enjoy!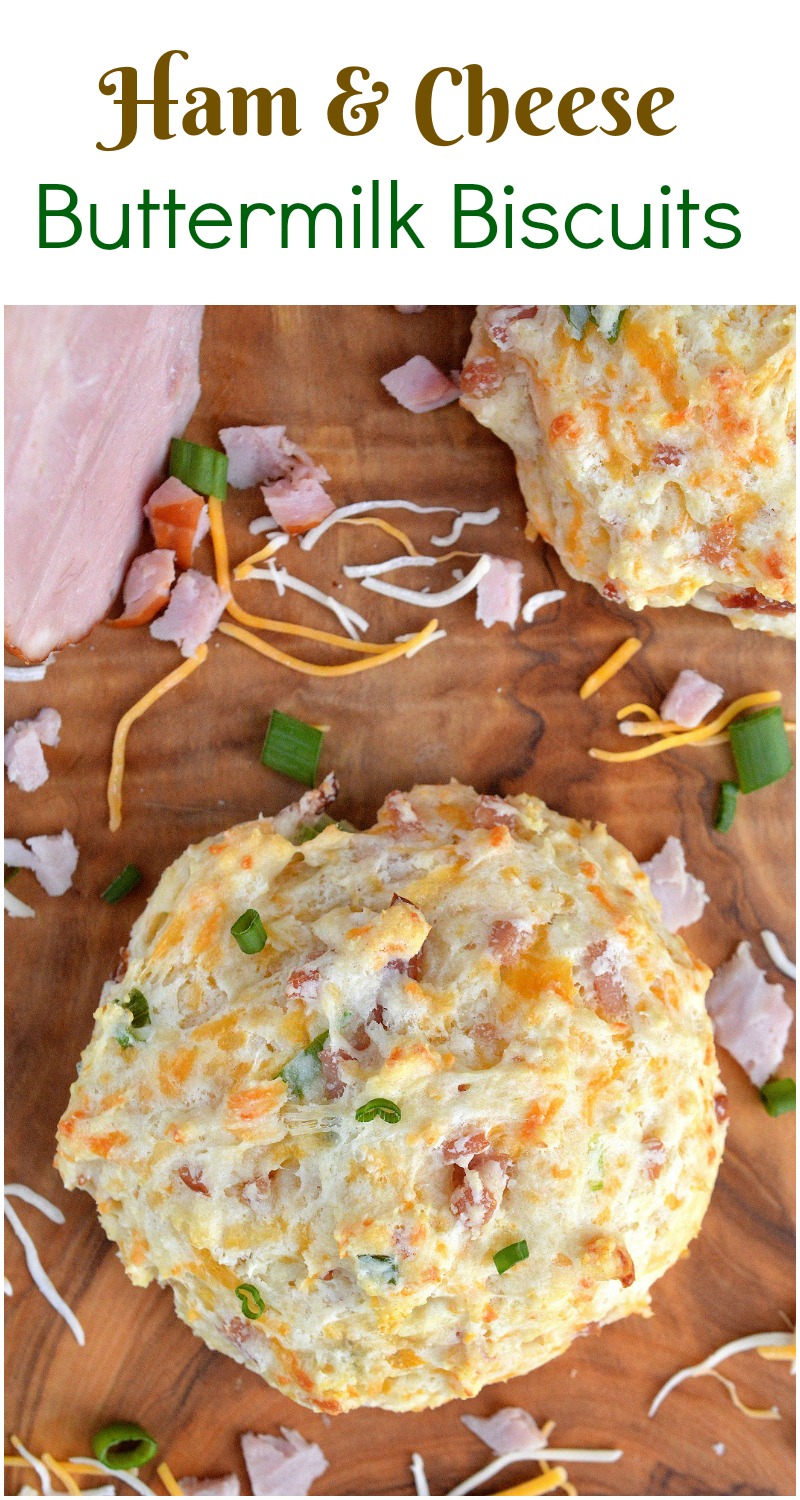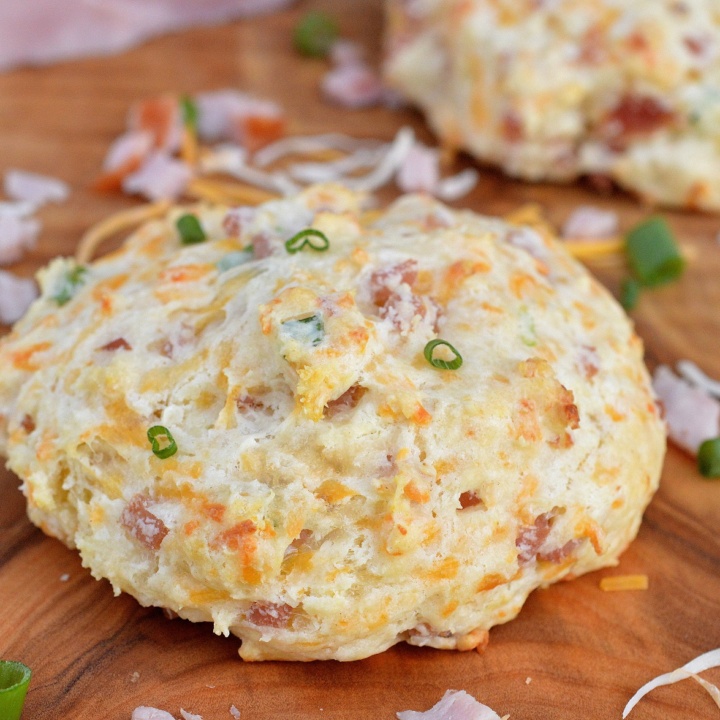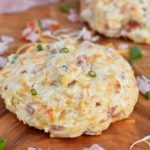 Print Recipe
Ham & Cheese Buttermilk Biscuits
Ingredients
2

cups

flour

1

TBS

baking powder

1/4

tsp

baking soda

6

individual TBS COLD butter

Pinch

of salt

A few shakes of black pepper

Pinch

of sugar

3/4

cup

shredded cheese

cheddar, Pepper jack or blend

1/2 - 3/4

cup

diced ham

1/2

cup

scallions sliced thin

3/4

cup

buttermilk
Instructions
Preheat oven to 425 degrees.

In a bowl, combine butter, flour, baking powder and baking soda.

Blend with a pastry cutter, fork or fingertips until crumbly (you could also do just this stage in your food processor).

Add in salt, pepper, cheese, ham and scallions and toss to combine.

Make a well in the center of the mixture, add buttermilk and gently stir it together until combined. Don't over-mix.

You can then scatter flour on your counter or parchment paper and form dough into a square and cut into biscuits with a biscuit cutter or simply scoop 2-3 TBS (or a cookie scoop) at a time and drop on your baking sheet (lined with parchment paper or lightly greased)..

Bake for 10 minutes or until done to your liking. I make mine giant and they require about 18 m minutes to bake...I typically get 5 biscuits from a batch by doing that. Making traditional sized biscuits will yield about a dozen.