Three of my favorite foods come together to create this healthy and yummalicious Fried Egg & Avocado Rice Bowl which is perfect for breakfast, lunch or dinner!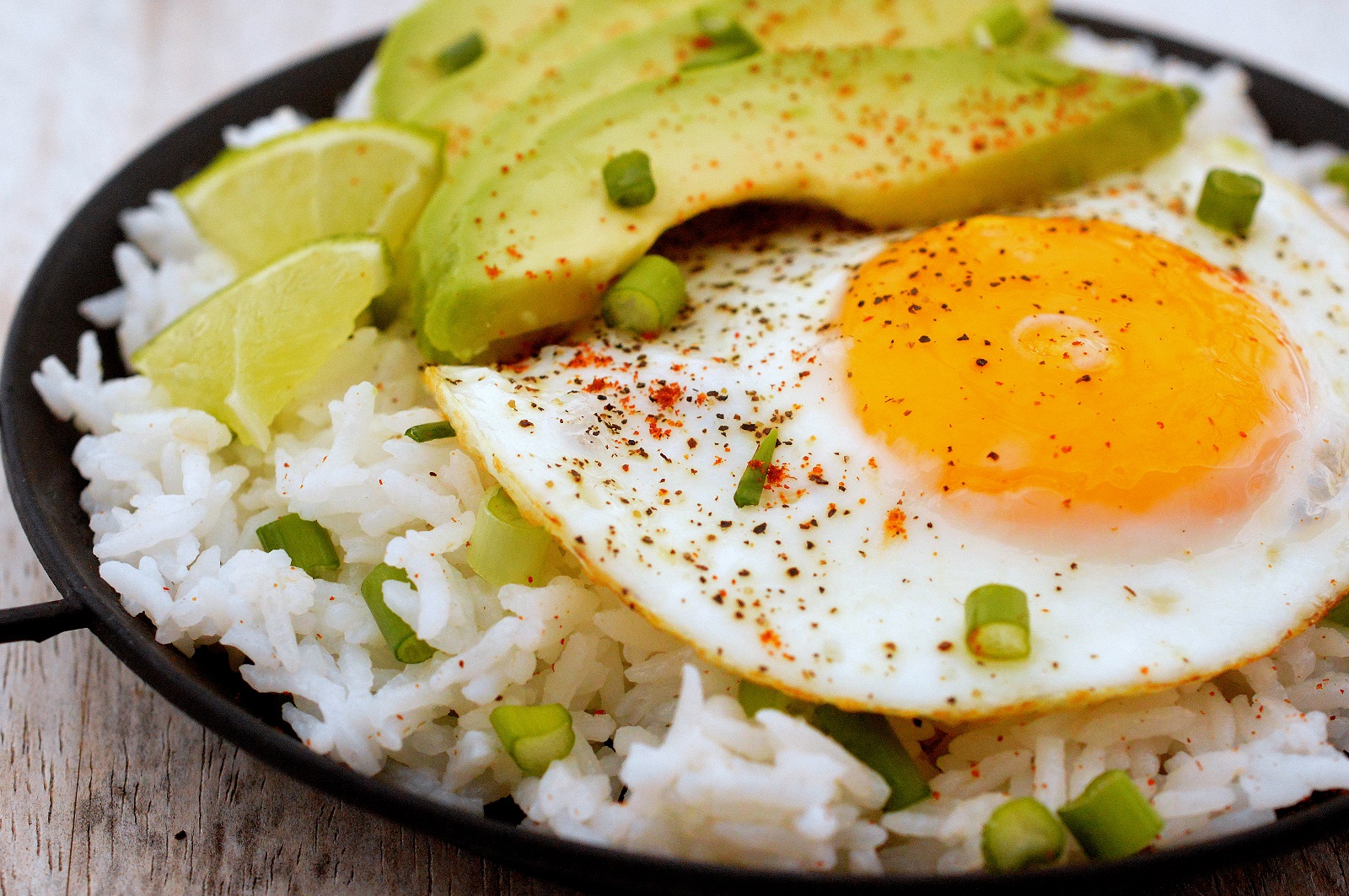 In about the time it takes you to fry up an egg, you can make this filling and good for you too Fried Egg & Avocado Rice Bowl. This dish will keep you going for awhile! Make this with white or brown rice, both work perfectly. Make it plain or kick the flavors up by adding some Sriracha, hot sauce or chili paste (yum!!), either way this dish delivers on flavor.
Once again I am partnering with Veetee Rice; the GMO free rice that takes just 2 minutes to make and comes in a variety of flavors!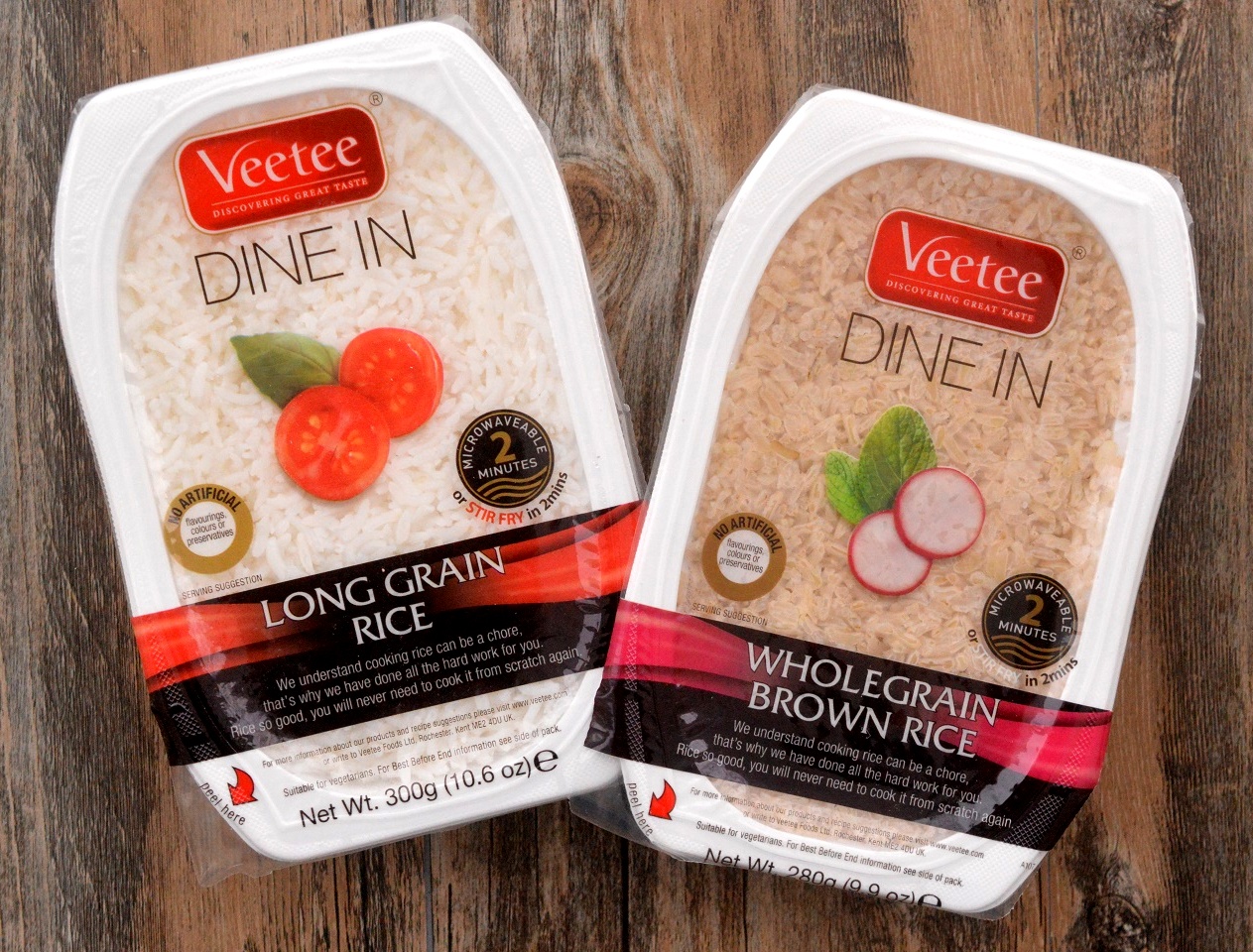 I can't tell you how often I pop a package of Veetee Thai Jasmine Rice or Basmati  Rice into the microwave  and minutes later I am chowing it down for lunch, dinner or a snack. I just love everything about it. From how easy it is to make and either enjoy it on its own or use it in dishes like  Fall Harvest Rice Bowl, White Cheddar Cheesy Broccoli & Rice or my simple One Pot Cajun Shrimp & Sausage Over Rice. My foodie friend Linda from Giggles Gobbles and Gulps made this ah-mazing Bacon Fried Rice . You have to check it out…because…BACON!!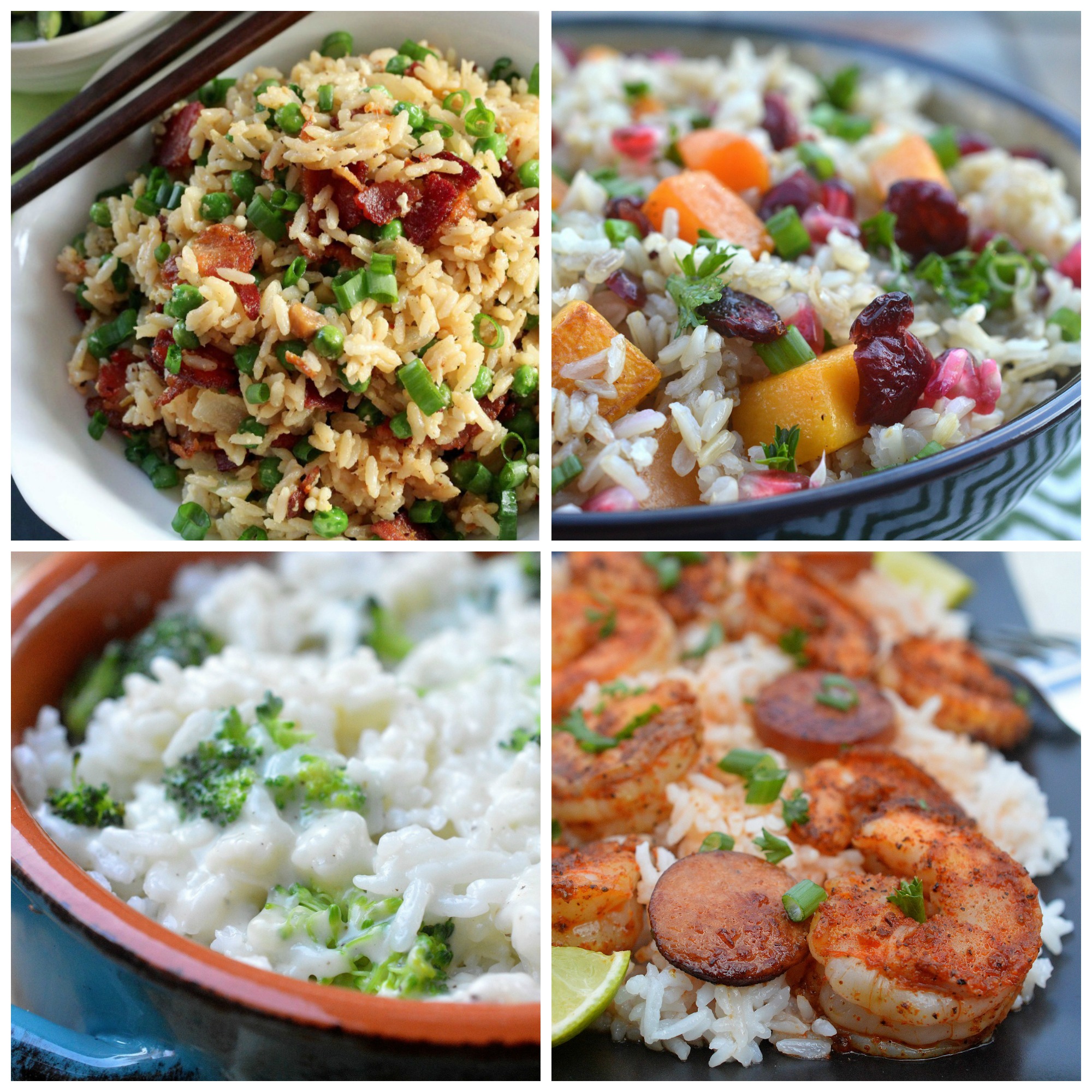 Veetee Rice hails from the UK, is GMO free, is suitable for vegetarians, ovo-lacto vegetarians and many varieties are suitable for vegans. They've got white, brown & flavored varieties in their Dine In Rice Line.
"Since 1987, Veetee's sole passion has been a hunger to produce great quality food.  From our first site in London (UK) to the international customers we satisfy everyday throughout the US and UK, we always go that extra mile to create products which not only taste amazing, but help to make your life that bit easier, too."
If you are like me and look for ways to make your own food, have it taste good and contain ingredients you feel good about feeding your family but not spend a lot of time on it…Veetee is a Brand to get to know. I always have a half dozen packages of their Dine In Rice on hand to either use as the foundation of a meal, compliment a meal or eat as is. No mess, no dish to clean and ready almost instantly.
I can't say enough good things about Veetee Dine In Rice!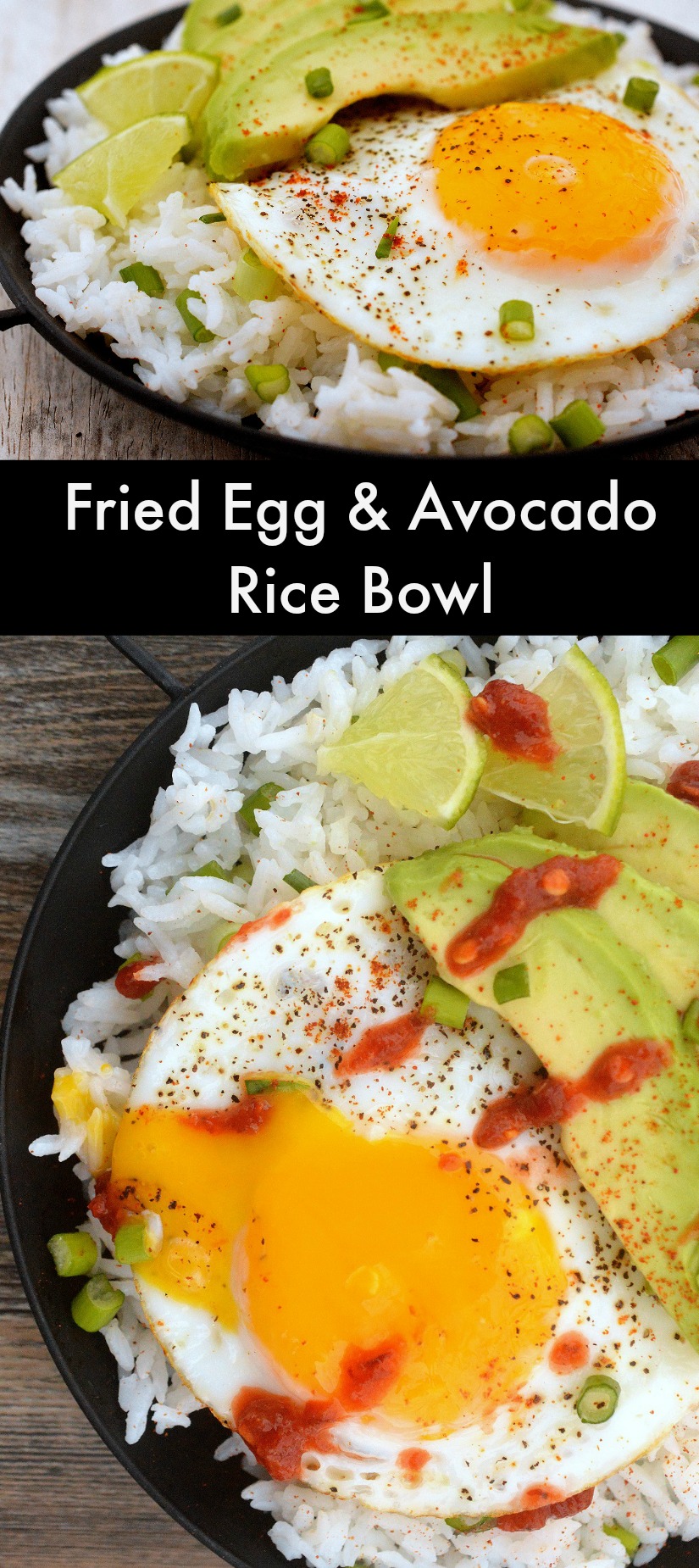 If you like fried eggs as much as I do and want them on just about everything…Try this Fried Egg & Avocado Rice Bowl. So tasty, satisfying and good for you! 
 Enjoy!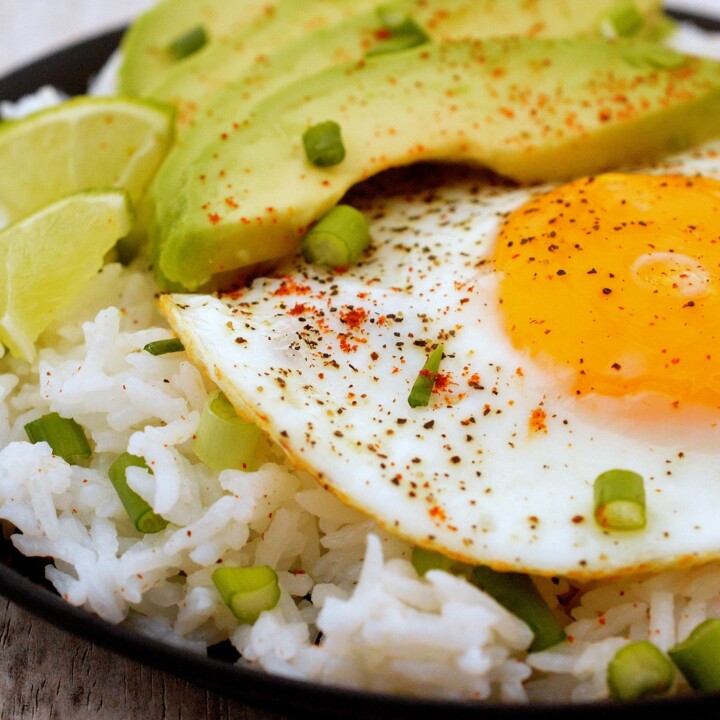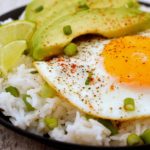 Print Recipe
Fried Egg & Avocado Rice Bowl
Ingredients
White or Brown Veetee Dine In Rice

2

TBS

sliced scallions

Half of an avocado

sliced

1

Egg

Lime wedge

Salt & pepper
Instructions
Cook Veetee Dine In Rice according to package directions.

Place rice into your bowl. Season with salt & pepper (and if you like a spritz of fresh lime juice), add in scallions and toss.

Season your avocado slices with salt, pepper and a squeeze of lime, add to the bowl.

Fry your egg to your liking, season with salt & pepper (see notes) and add it to your bowl.

Drizzle with Sriracha, hot sauce or Cayenne pepper if you want a kick...if not enjoy plain.

Dig in!
Notes
I love fried eggs and have one almost daily. I keep a few tiny frying pans to cook them up perfectly. My method is to spray the pan lightly with oil, heat it and add the egg. I like a runny yolk, so I either flip it for about 20 seconds before I plate it or I pop it as is in the pan into a hot 350 degree oven and wait for 1 minute or less until the egg is finished to my liking. I season well with salt & pepper and devour!