These Pulled Pork Stuffed Avocados are a different way to use up leftover Pulled Pork yet delicious and fun enough on their own that you should roast some up pork just to enjoy them!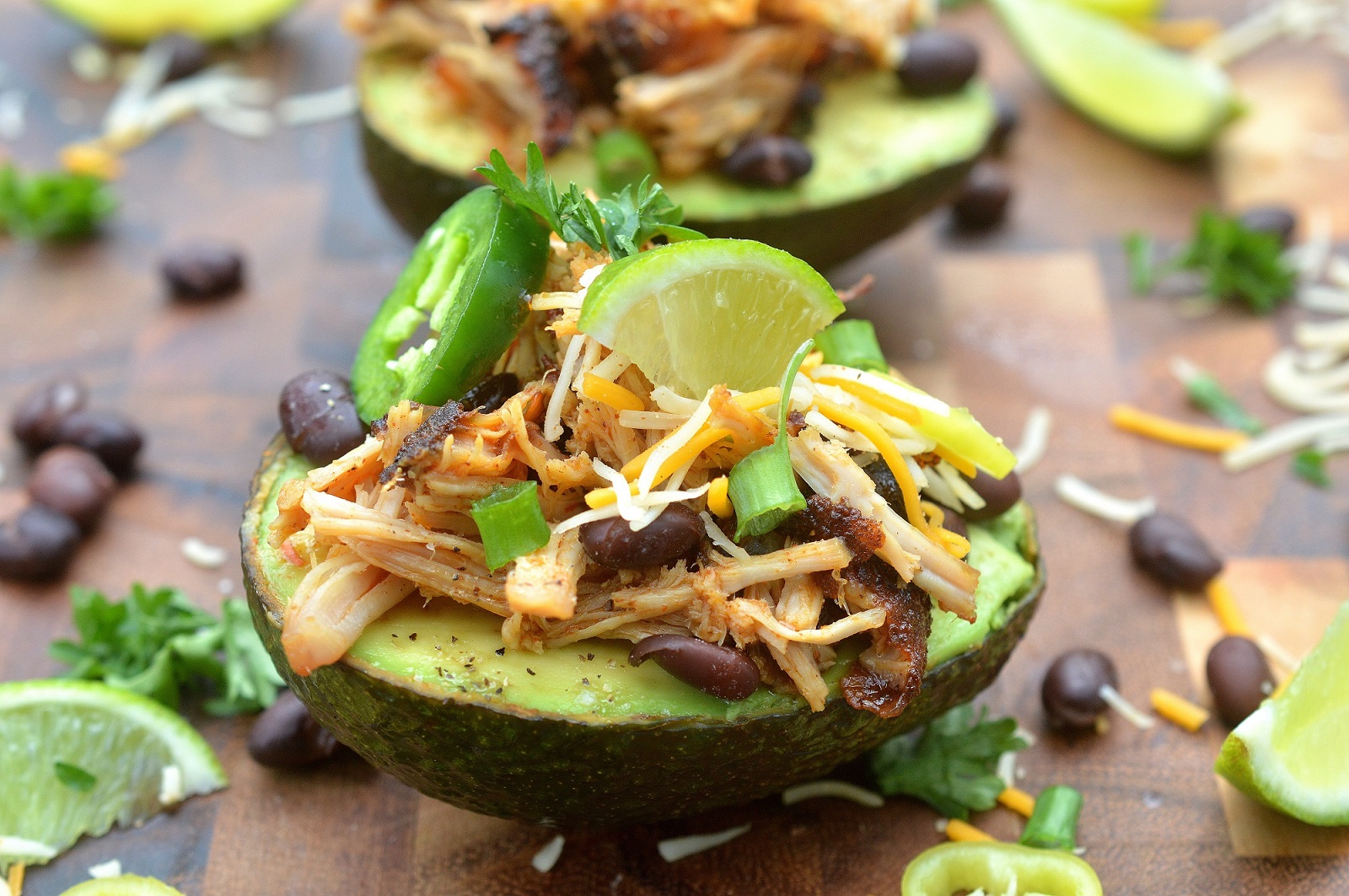 Summer is winding down and Fall will be here before we know it. Not that I can tell by how hot it has been when I live.  Once the temperature does decide to get and stay out of the 90's is when we will be outdoors grilling like crazy and enjoying as much al fresco dining as we can.
My husband moves one of the TV's out back and we have movie nights under the stars, watch sport games and when its a little cooler, lots of fires will be enjoyed as well.
All of the above comes with good food and drinks. These Pulled Pork Stuffed Avocados will be on the menu a few times as well. Along with my semi-famous Apple Pie Moonshine. Yummmm (its a party IN a jar!!)!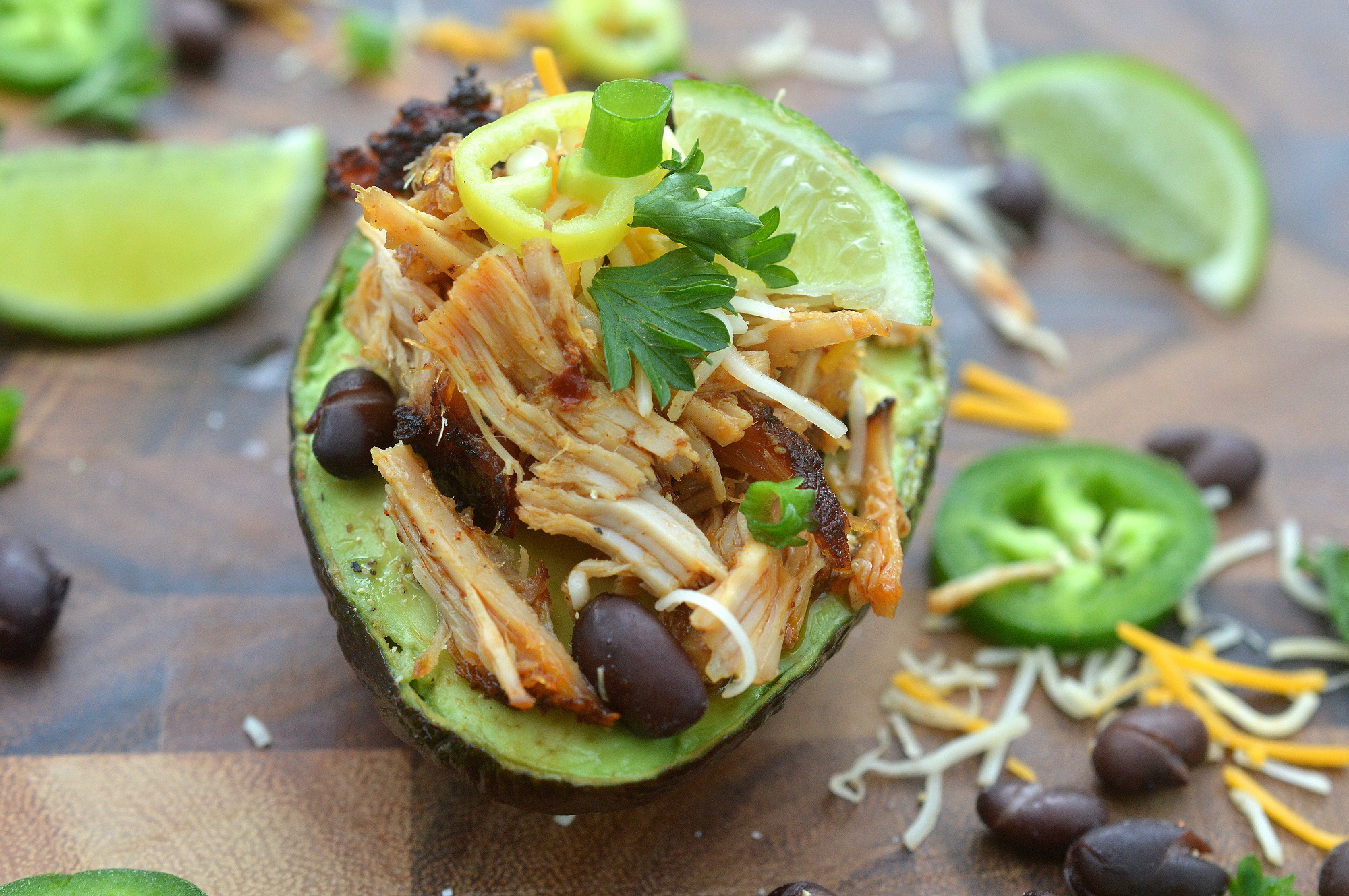 You can make pulled pork the day before, let it sit in the sauce and oh-mah-gosh is it ever good the next day. Gently reheat it in a pot, open up some avocados and yum! This is a great dish for your gluten free friends.
If someone isn't into avocados (gasp!!), they can enjoy the pulled pork on its own or on a sandwich.
Check out my Pulled Pork Stuffed Avocados over on California Avocados Website or load them up any way you like. If you read my site, you know I create a half dozen or so recipes for them each year as one of their ambassadors. It's a delicious job I must say since I love avocados!
Click here for my Pulled Pork Recipe, which is one of the first recipes I ever posted here on Souffle Bombay.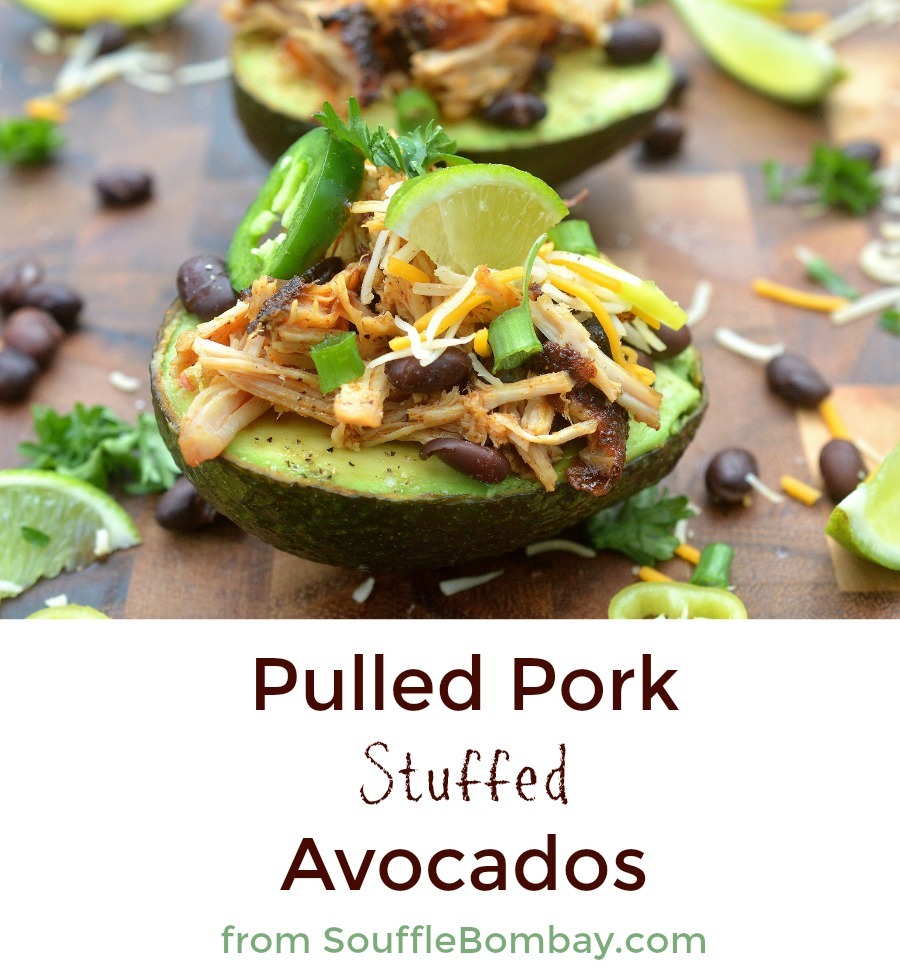 Enjoy!