These fun Candy Cane Meringue Cookies are a favorite of most kids I know, they are a delicious way to use up those Candy Canes that you accumulate every Christmas.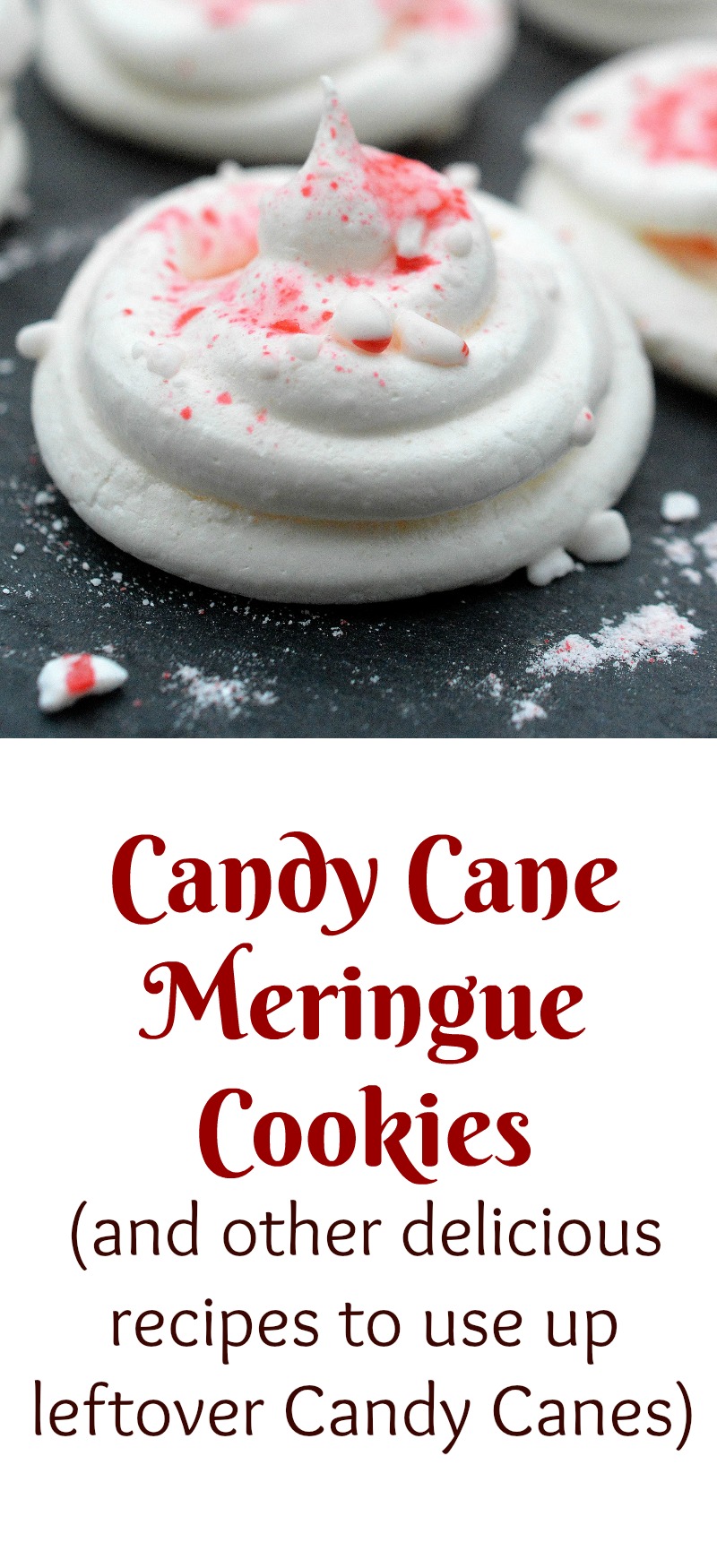 At first sight each year, the kids beg for candy canes. I think the idea of them are more exciting than the actual eating of them,because by the end of December...we are swimming in candy canes. Big ones, little ones, colorful ones, even a chocolate filled one this year.
So what's a mom to do??
Find interesting ways to use them up of course! When I was a kid, my siblings and I sucked on our candy canes until they were a sharp point and then went to battle poking each other, lol! Right?? Now that I'm a mom...I'd rather grind them up and make something vs tend to battle wounds!
Candy Cane Meringue Cookies don't take much effort at all plus the kids really enjoy making them. We make them as a part of our cookie trays before Christmas and again after Christmas to help use up the leftover candy canes. They also make a good food gift for Valentines Day.
Other ways we use up our accumulation of candy canes are this decadent and over-the-top Loaded Peppermint Hot Chocolate, Peppermint Hot Chocolate Brownies and Peppermint Milkshakes. Yummo! I think we like making things with candy canes more than we do the actual canes themselves, lol!
It is simple to throw a dozen or more candy canes into your food processor, then keep the crushed candy canes or "candy cane dust" as my daughter calls it, in a mason jar. Then use it for whatever you wish, whenever the mood strikes.
Who needs Starbucks when you can make your own Peppermint Hot Chocolate (and waaaay more loaded than they do).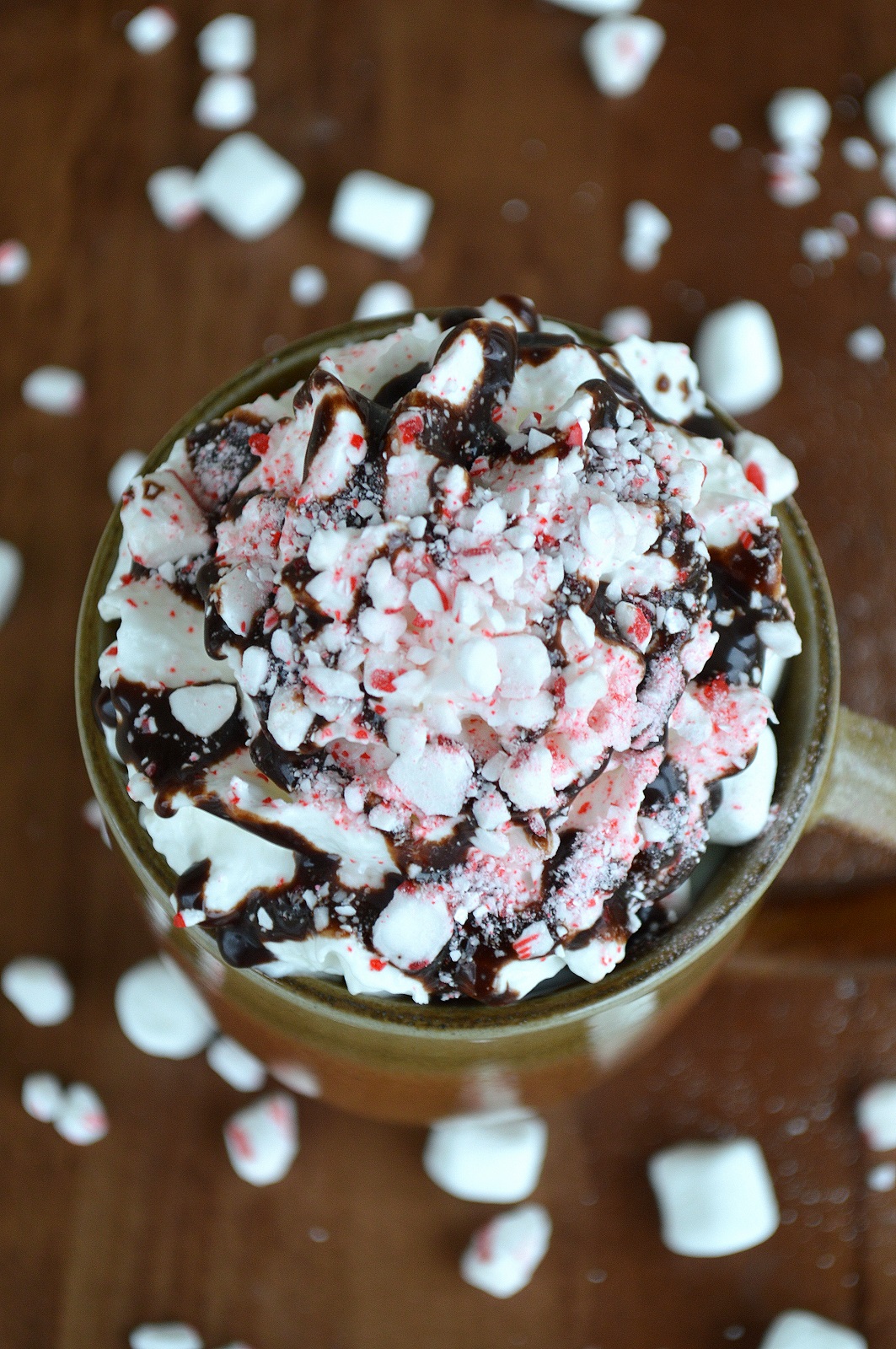 Who needs Chick-Fil-A when you can make your own Peppermint Milkshakes.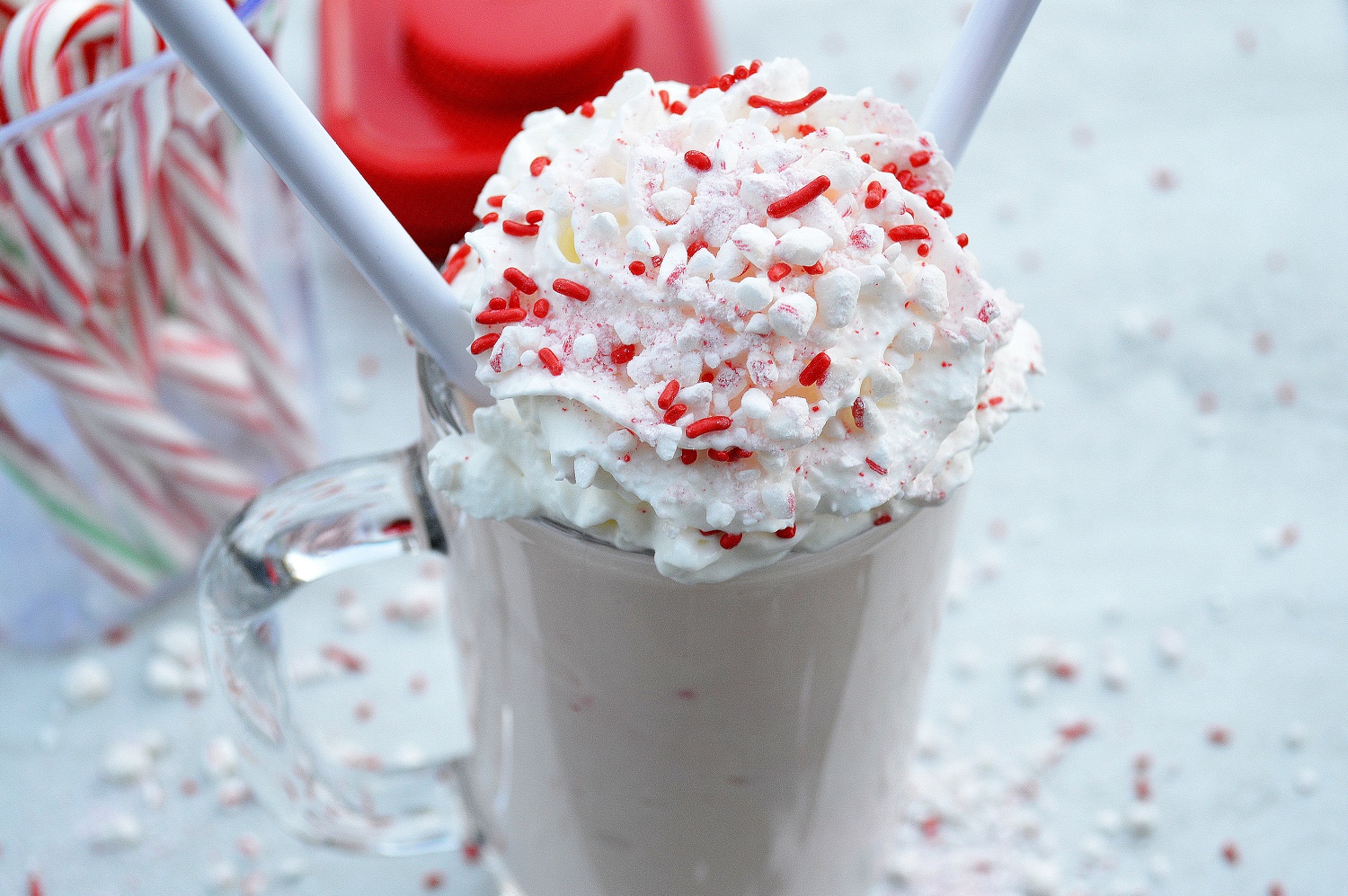 Save money and time by making them yourselves AND even better...Have a blast with your kids in the kitchen while you do! Food memories are the best memories!
Making Candy Cane Meringue Cookies, Peppermint Hot Chocolate and Peppermint Brownies are my families three favorite ways to use up candy canes...and actually enjoy all season long.
 What do you do with your old candy canes??
I have a few more ideas which you can find here - 7 Fun & Delicious Recipes To Use Up Your Candy Canes.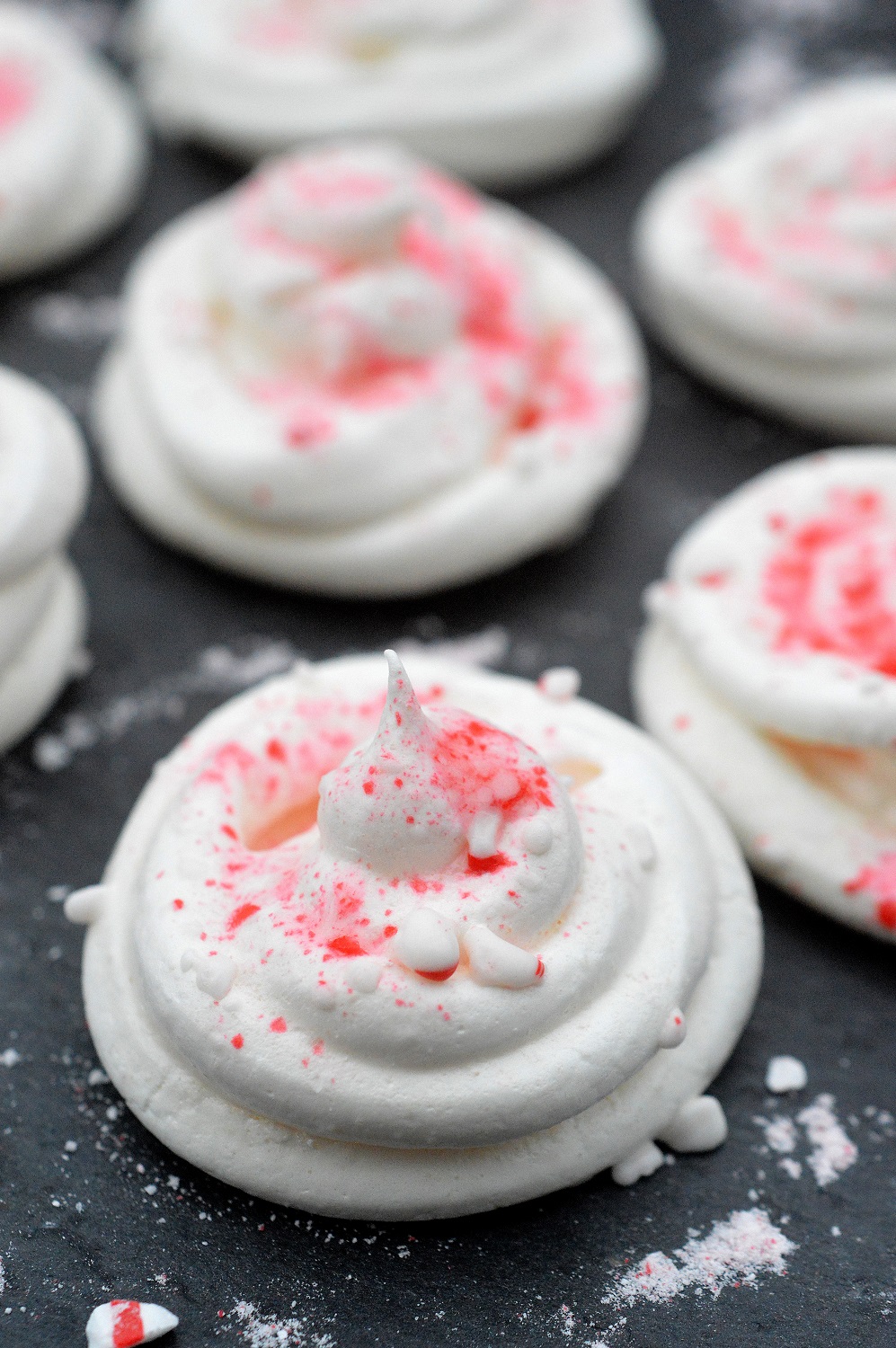 Enjoy!!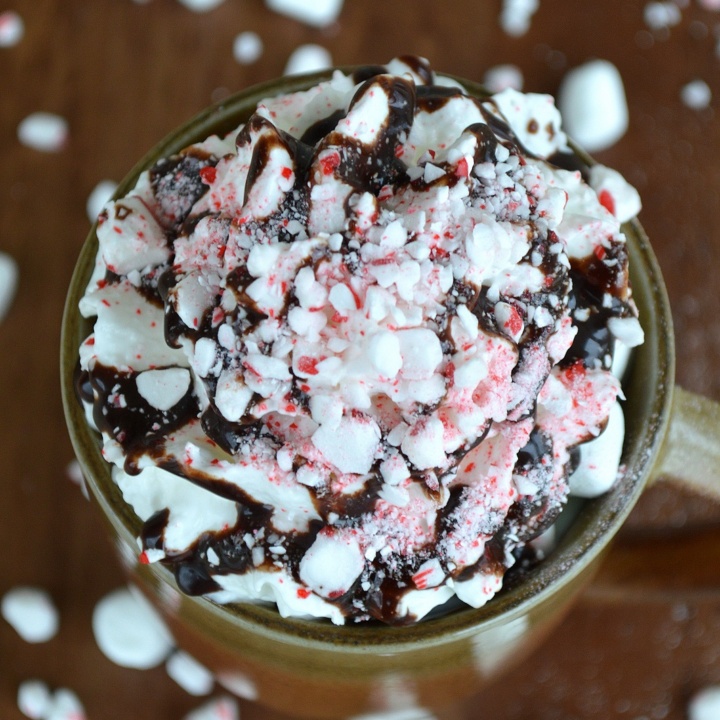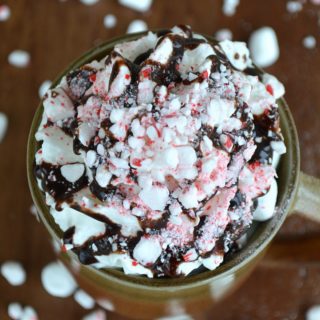 Candy Cane Meringue Cookies
Ingredients
1

half of a lemon

4

large eggs

room temperature

1

cup

sugar

2

teaspoon

cornstarch

2-3

peppermint candy canes

crushed
Instructions
Preheat the oven to 200°F.

Rub the bowl and beaters of a stand mixer with ½ lemon to degrease it.

Separate the eggs; reserve the whites, and either save the yolks for another use or dispose of them.

Beat the egg whites until they have doubled in volume. Add the sugar, gradually, 1 TBS at a time, waiting until each is dissolved before adding the next one.

Beat in the cornstarch.

Continue to beat on high until the egg whites shine and form peaks.

Put the meringue in a piping bag (or a Ziploc bag, with one corner snipped off) and line a baking sheet with parchment paper. Pipe your meringues in small dollops, about 2 inches high and 1 ½ inches in diameter. Sprinkle each with crushed candy cane.

Bake the meringues for 2 hours in the middle of the oven.

When finished, turn off the oven, keep door closed overnight or for 3 additional hours.

**Do not open the oven door before the hour is up, or the meringues may collapse.

Store in a completely dry container for up to 1 month.
Follow me on Tik Tok for 1 minute videos