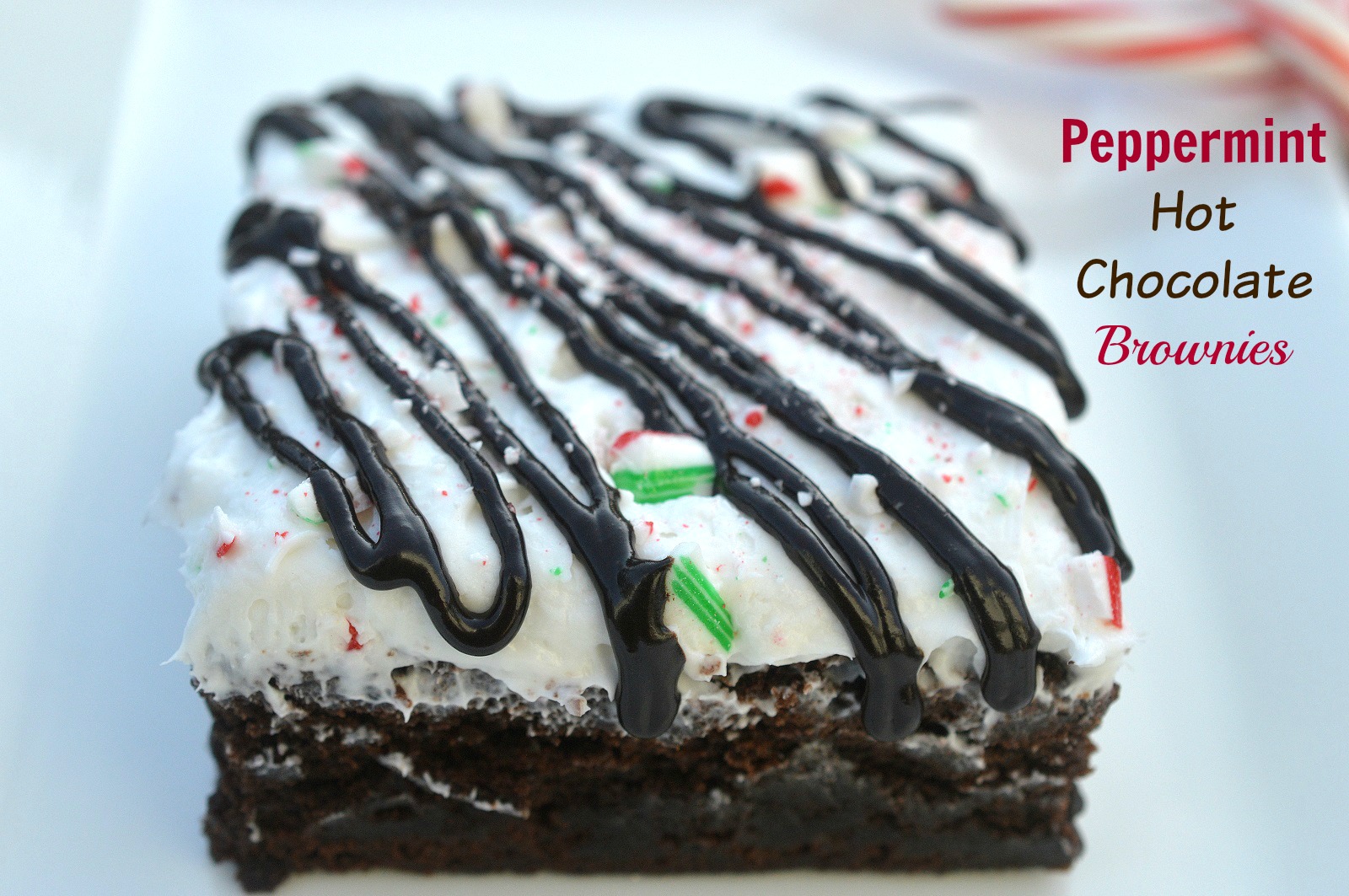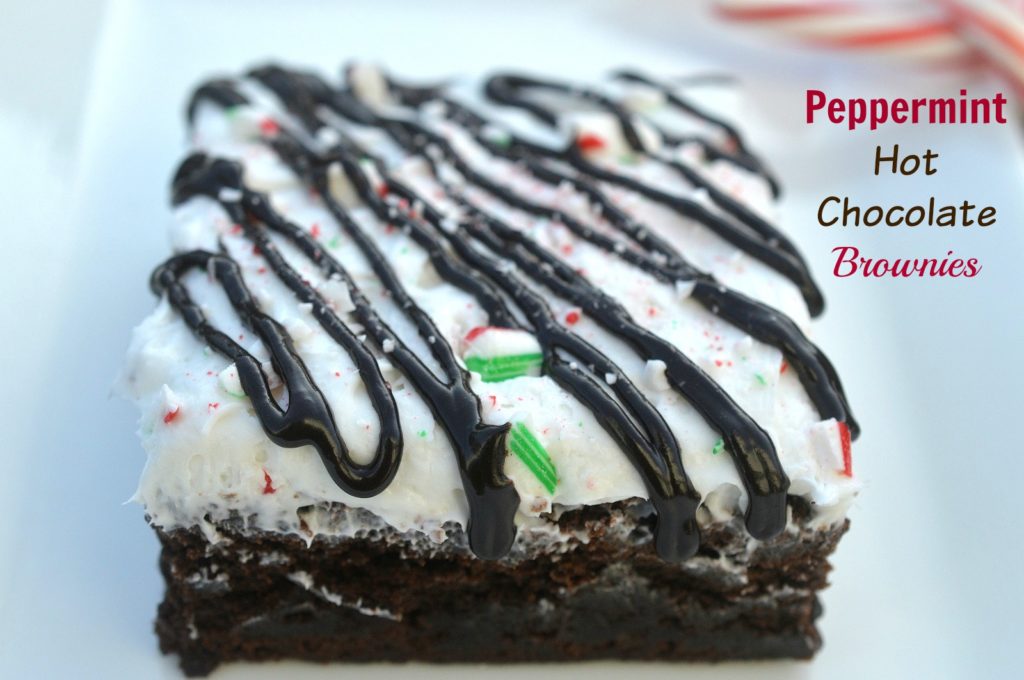 Peppermint Hot Chocolate Brownies are fun and festive for the holiday's! These can be as easy or as complicated as you want to make them.  Homemade or store-bought, either way they will be a crowd-pleaser!
I've had Peppermint Hot Chocolate and Peppermint Fudge Cupcakes, so I decided that incorporating the two into a dessert would be just as delicious and fun...and they were! These Peppermint Hot Chocolate Brownies were a hit!
In addition to a fun holiday recipe...I also have $7.00 worth of coupons for you...Woot! Not too shabby!
Headed to a party this holiday season?  Whip a batch of these up and to make it ever easier, grab some of the new Reynolds Make & Take Pans or Reynolds Bakeware Lined With Parchment Paper to get the job done. I LOVE that the pans come already lined with parchment paper!
"I" am a parchment-paper-girl and as a result my kids don't stand a chance to not be the same lol!  They know where my massive stash of parchment paper is and every time something is about to be baked...off they go to get a sheet or two. Then I rip it like a wrapping-paper-pro via the corner of my counter-top, to the size I need.
That's not necessary with Reynolds Pans With Parchment & Lids! It's already done for you! In addition to the parchment-lined bakeware, Reynolds also has bakeware that In addition to the pan and the lid, has a carrier too! Take a look at this post done by Jennifer and drool over her Overnight Holiday Streusel Eggnog Coffee Cake which features that particular pan.
Reynolds is a name known for quality and dependability and their new pans do not disappoint.  My brownies came right out in one solid piece, which made them so easy to cut into perfect, even portions.
The pans lined with parchment save time, I love the added lid to use in place of wrap. Since its the holidays it's more festive.  See...here is a pan of Homemade Spiked Eggnog Biscotti ready to be delivered to a friend (recipe coming soon).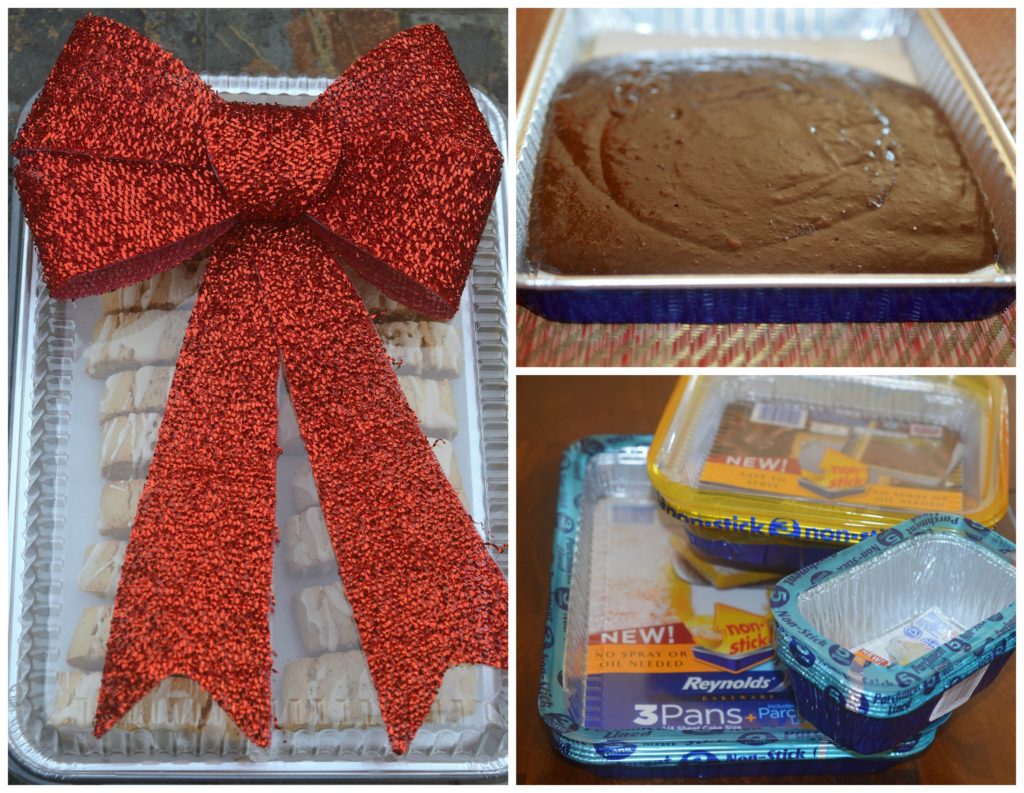 The pans with carriers solve the problem of easy transport or if a dish is a little warm no problem...you have a carrier.  Plus, they are just so pretty and nooooo dishes to be done! That is something a gal who cooks as much as I do can get behind! That and the fact that Reynolds is a part of Box Tops...I adore the companies who give back to support schools.  The schools really get some great stuff with the money earned each year. I have seen the impact first-hand (Thanks Reynolds!).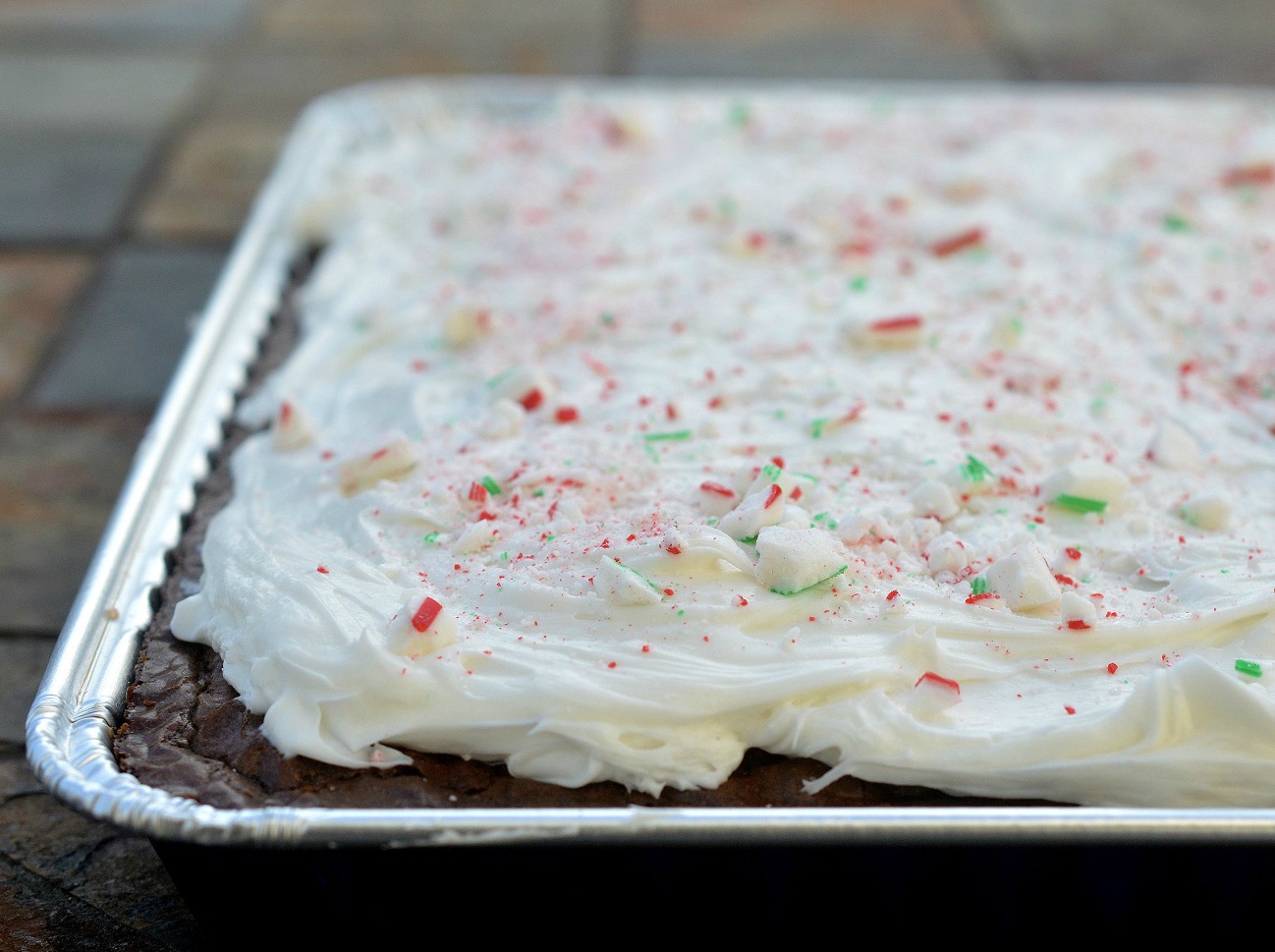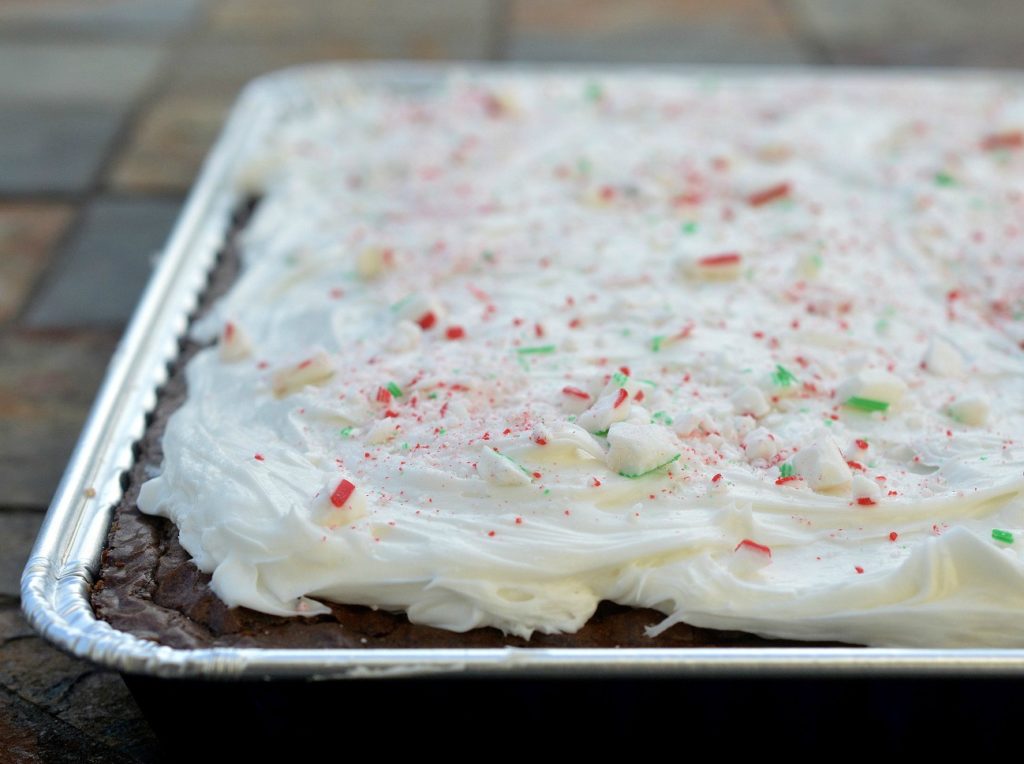 Reynolds Disposable Bakeware with Parchment Lining 
- Solves common problems with transporting food outside of the home
- Convenient handles for stable, easy carrying
- Barrier to protect against spills on clothes or car interior
- Adds thermal protection, with disposable hot pad included
- Delights with beautiful designs for getting together with friends or family
- Can easily go from oven to table
Reynolds Disposable Bakeware with Parchment Lining 
- Offers the same Non-Stick, oven-safe benefits of Reynolds Genuine Parchment Paper
- Combined for the first time with the convenience benefits of disposable bakeware
- Parchment lining lets cookies and treats slide right off after baking
- Disposable pans provide quick, easy cleanup
- No oils or cooking sprays needed
- Adds an attractive exterior color to align with gift giving and nicer occasions
Get your coupons ($7.00 worth) HERE
Enjoy!!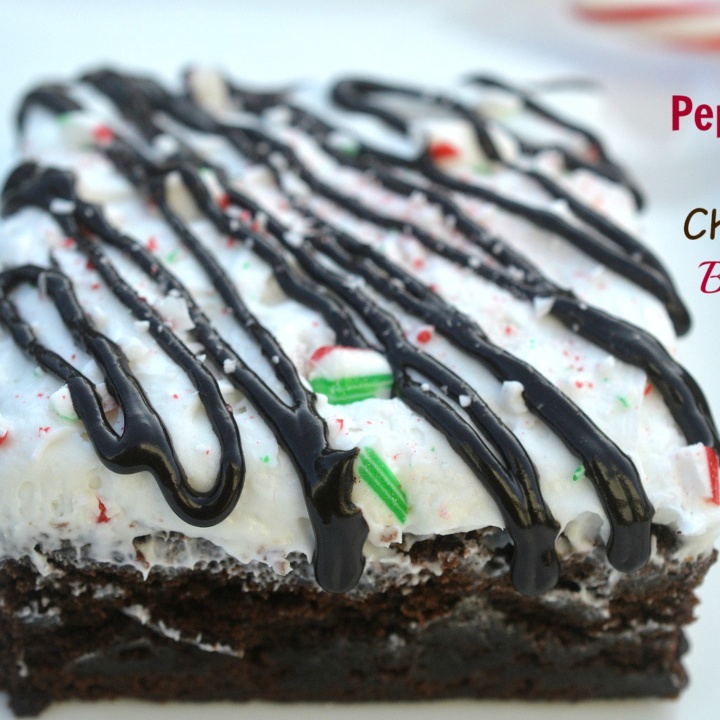 Print Recipe
Peppermint Hot Chocolate Brownies
Ingredients
Double batch of homemade fudgy brownies or 2 boxes of store-bought

Homemade Whipped Cream Icing or 1 can of store-bought

3

candy canes

crushed

Hot Fudge

or see my hack below
Instructions
Make your brownie batter according to your recipe or cox instructions.

Prepare your 9x13 pan by lining it with parchment (or using Reynolds already lined Bakeware). Spray the edges with baking spray.

Pour in 75% of the mixture (use reserve to make mini brownie muffins or a small pan of brownies)

Bake until toothpick inserted comes out dry.

Cool completely.

Frost brownies, then sprinkle with crushed candy canes.

Drizzle with room temperature hot fudge or thickened choc;ate surup (see notes) and you are ready to go. Cut into pieces and enjoy!
Notes
Crush candy canes in your food processor or let the kids have a go at it. Simply put the canes in a sandwich bad, double it with another bag then let the kids give it some good whacks with a rubber mallet or rolling pin.
To thicken chocolate syrup, simply add 2-3 TBS to ¾ cup of syrup, stir until smooth and the consistency you desire.