Anyone besides me have a basket-full of leftover candy canes in the house?
Are you looking for creative ways to use up your leftover candy canes in fun recipes that are
so delicious
and over-the-top
That they will have you kicking off your slippers and running to the store frantically looking for any canes they have left so you can enjoy them all year long?
I've got 7 that will do the trick!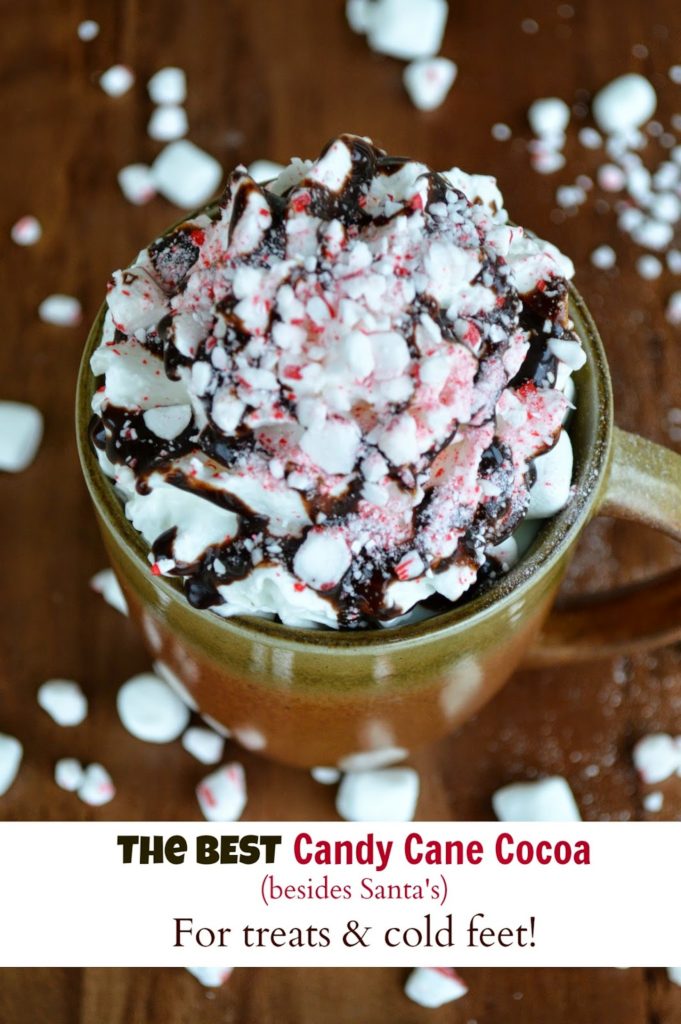 First up is this ridiculously tricked-out and super decadent Candy Cane Hot Chocolate or Peppermint Hot Cocoa...whatever the heck you call it, call it Herbert and it will still be crazy-delicious! I dare you not to face plant in a cup of this...I sure did and I'm not ashamed to tell the tale!
Speaking of marshmallows, if you want to make your own, these
Peppermint Marshmallows
are gorgeous! If you have never made homemade marshmallows before...its time!
Next up its one of my kids favorites - Peppermint Milkshakes!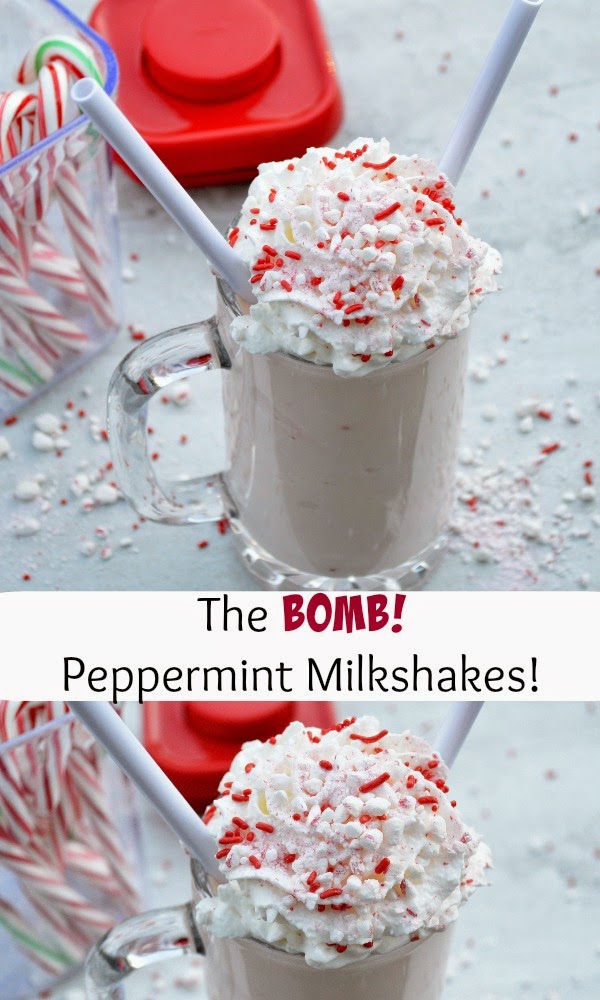 My kids love Peppermint Milkshakes, it's something that they can whip up on their own now which just may be part of its attraction.
When it comes to leftover candy canes, I take about 80% of the candy canes we have left and throw them in the food processor to grind them down to dust and small pebble-sizes chunks. After that I just store it in mason jars for whenever the mood strikes. For everything from topping ice cream, cupcakes, cakes, hot chocolates its just a lid twist away. Everything you will see here starts with that easy task.
Pssst....want to know a wee bit of magic?
A way to go back in time even if its just for 30 seconds?
While the candy canes are whirling away being crushed to bits in your food processor, the magic begins to happen.

How?

Once you turn the machine off. Open the lid, close your eyes, lean in over-top of your work bowl shape your mouth into a small "o"and inhale deeply through your mouth...taste that?


Mmmmm, you are a giddy 10 year old kid again and its just wonderful! Now put that machine back together...give it a few whirls and do it again!


Thank you to my daughter for showing me that little bit of magic Love you Meep!
Check out this Peppermint Red Velvet Cake - Yes please!!
My foodie friend Kim of Liv Life came up with these delicious bits. No child I know would say no to these babies no matter what month it is! Candy Cane Marshmallow Pops.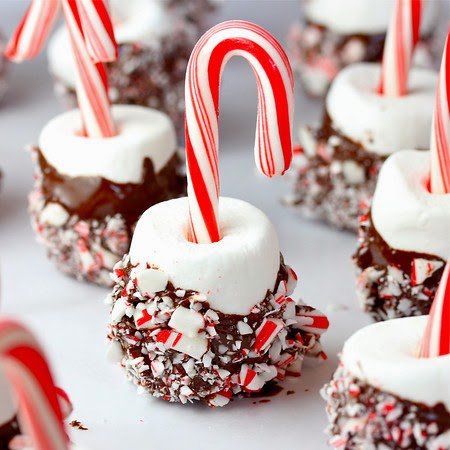 Peppermint Ice Cream - My kids would love this any time of year!
And these....these Peppermint Mocha Cupcakes I could eat every-single-day-of-my-life! As a matter of fact a shoe-box sized cupcake store just opened in my town and I may or may not have been in there 3 times already just for their version of these - so good! They have also been all the kids favorite so far as well!
And of course, one of the easiest & fun ways to use up your leftover candy canes...simply use them as a stirrer in your hot chocolate. Swish and lick, swish & lick! Perfection!


Candy Cane Cocoa
Make your favorite hot chocolate or cocoa and add 1 TBS crushed candy cane to each 8 oz mug or simple use Hershey's syrup and milk, adding in the crushed candy canes. If however you are looking for a killer hot chocolate recipe, try my Crazy Good Hot Chocolate Recipe found here.
Top each mug of hot chocolate with a handful of mini marshmallows (make sure you have a big enough mug) then a crazy amount of whipped cream followed by a drizzle of chocolate syrup, more crushed candy canes and a spritz of red sprinkles. Face plant!


Peppermint Milkshake
1 ½ cups vanilla ice cream
¾ cup milk or heavy cream
2 TBS crushed candy canes
Plus whipped cream, more crushed candy canes and sprinkles for topping.
In your blender, combine the ice cream, milk or cream and crushed candy canes. Mash it down a bit and blend until fully combined and the texture you enjoy. Mash it down another time or two if needed. Top with whipped cream, crushed candy canes and sprinkles and enjoy!
Hope you love these as much as we do!