YOU GUYS! You will flip for this recipe for Cuban Sandwich Macaroni & Cheese. It is crazy-pants delicious!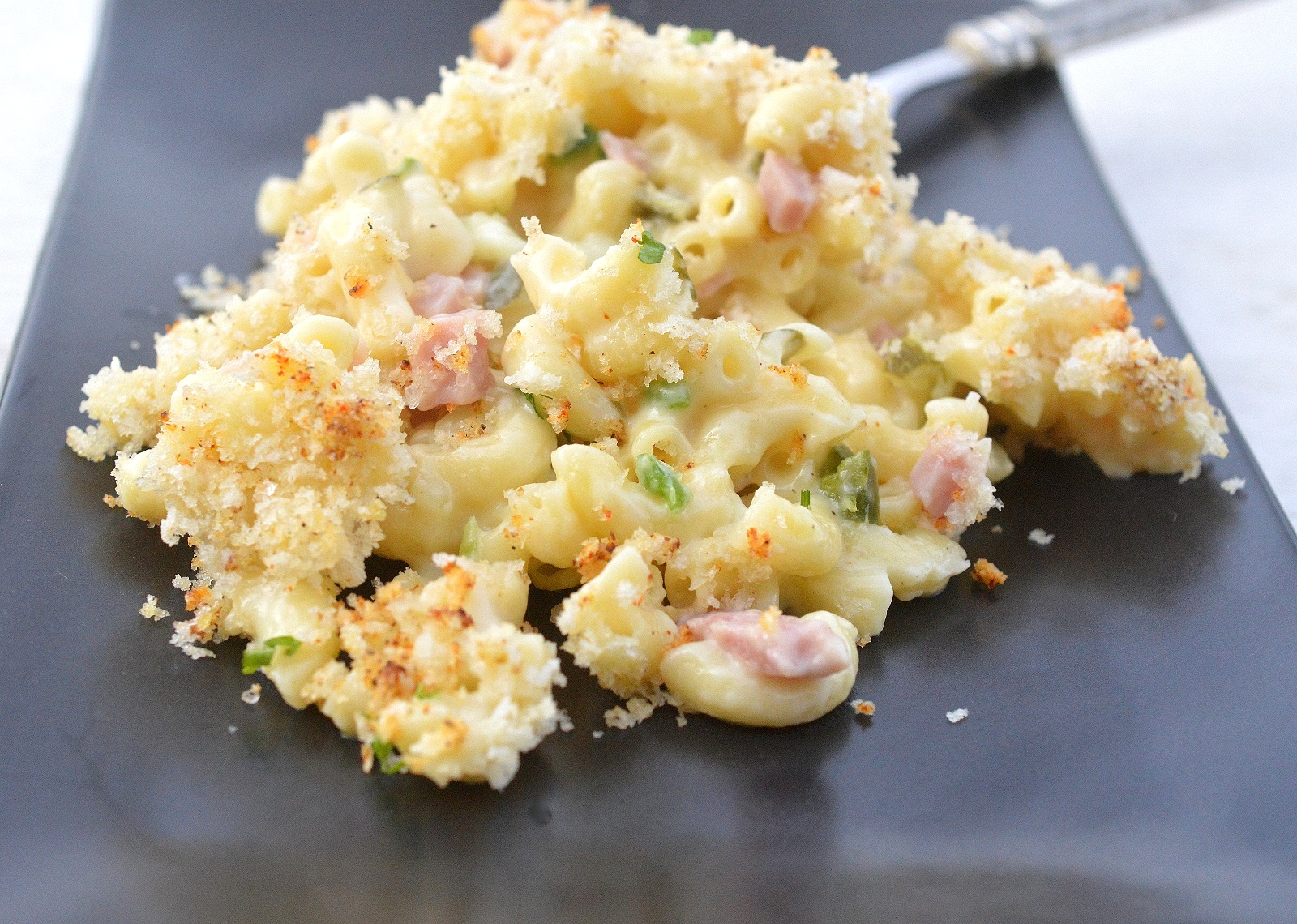 I love it when an idea for something you have never eaten before comes together and is better in real life than you imagined! If you enjoy macaroni and cheese, you just have to try my Cuban Sandwich Macaroni & Cheese. The flavors of this are really delicious, everything works together and makes this dish a home-run!
Once again I am happy to partner with Hatfield Quality Meats! I came up with 3 easy recipes that anyone could enjoy and at the same time use up their leftover Easter, Christmas or Sunday ham.
Last week I posted the Ham & Cheese Hash Brown Bake and today I am sharing the Cuban Sandwich Macaroni & Cheese AND Ham & Cheese Biscuits (next post). All three were really good, my family enjoyed each one yet we each have our favorites. My personal favorite was this Cuban Sandwich Style Macaroni & Cheese. It hit every note for me and the addition of pickles…yes pickles to the mac and cheese was magical! Do NOT leave out the pickles!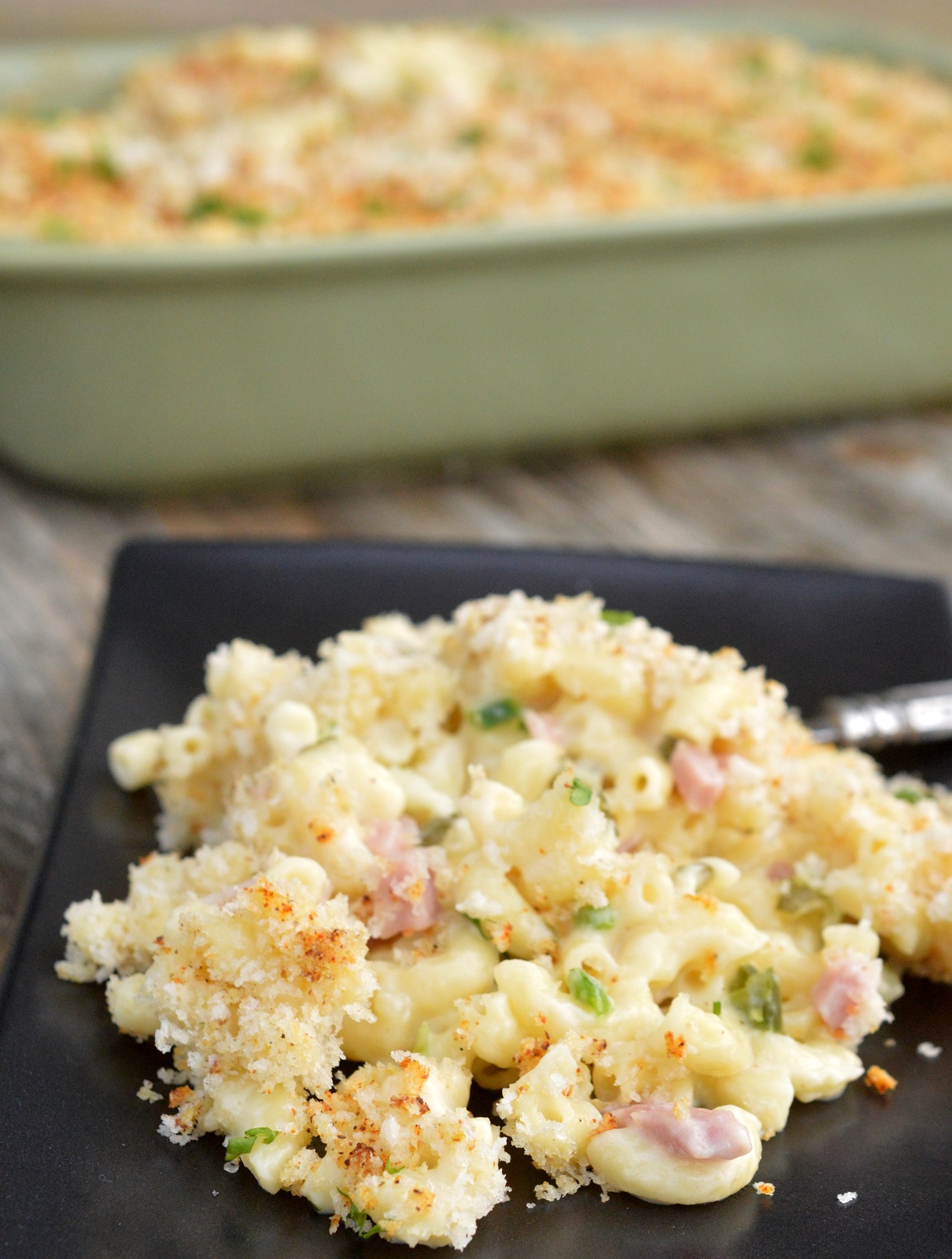 To work the mustard in, I decided to give the mac and cheese a breadcrumb topping made with Panko, I cut it with a little butter, mustard, salt and pepper and the flavors and texture helped make this recipe sing!
Who doesn't love a good ham? Hatfield Quality Meats is known for their quality and value. From their signature hams and ham steaks to their Recipe Essentials like ground sausage, ground chorizo and ground pork to their sausage, pork tenderloins, hot dogs and bacon, Hatfield Quality Meats helps family's get quality meals on their tables in no time!
Not a week goes by that I don't shop for at least a couple of those pork products I just mentioned above. Hatfield's bacon is my family's favorite and I love getting creative in the kitchen with their ground meats (you have to get these Cheesy Sausage Bombs into your life AND into your belly!!). Meanwhile my husband is smitten with their hams! As a matter of fact, I left him behind a couple of years ago while my sister, mother and I (and our kids) hit the road to spend Thanksgiving with our oldest family friends in CT. What did I leave for him and my brother-in-law to make for themselves that Thanksgiving?? That's right a Hatfield ham! And it came out perfect!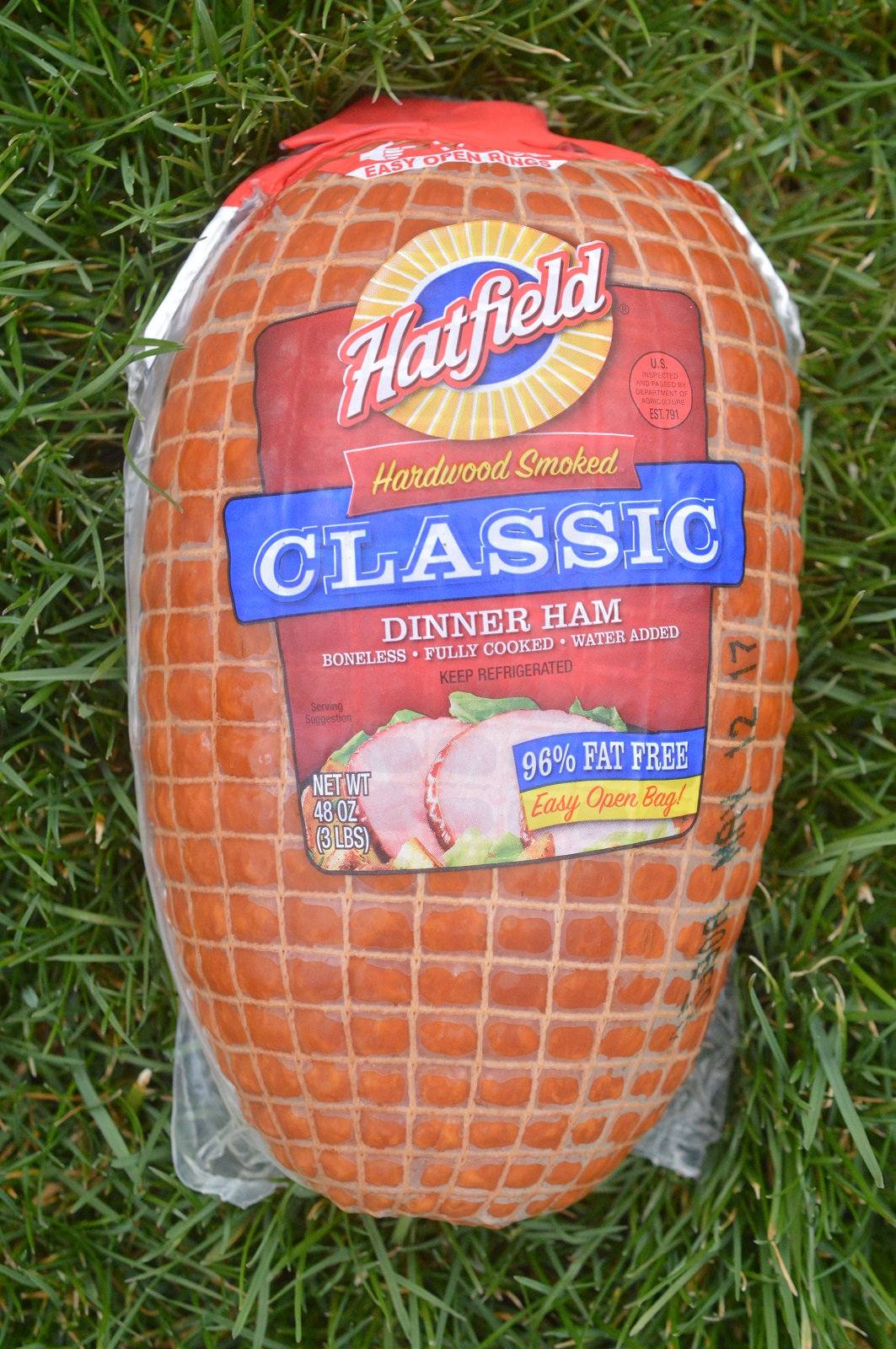 Often part of holiday dinners most of us have leftovers and we use it for sandwiches, soups, omelets and more. In my house my husband is on cloud nine any time a ham is on the table or in the fridge and while he does some serious damage…I always have plenty left over and I enjoy coming up with various ways to use it up!
Check out this Ham & Cheese Hash Brown Bake as well!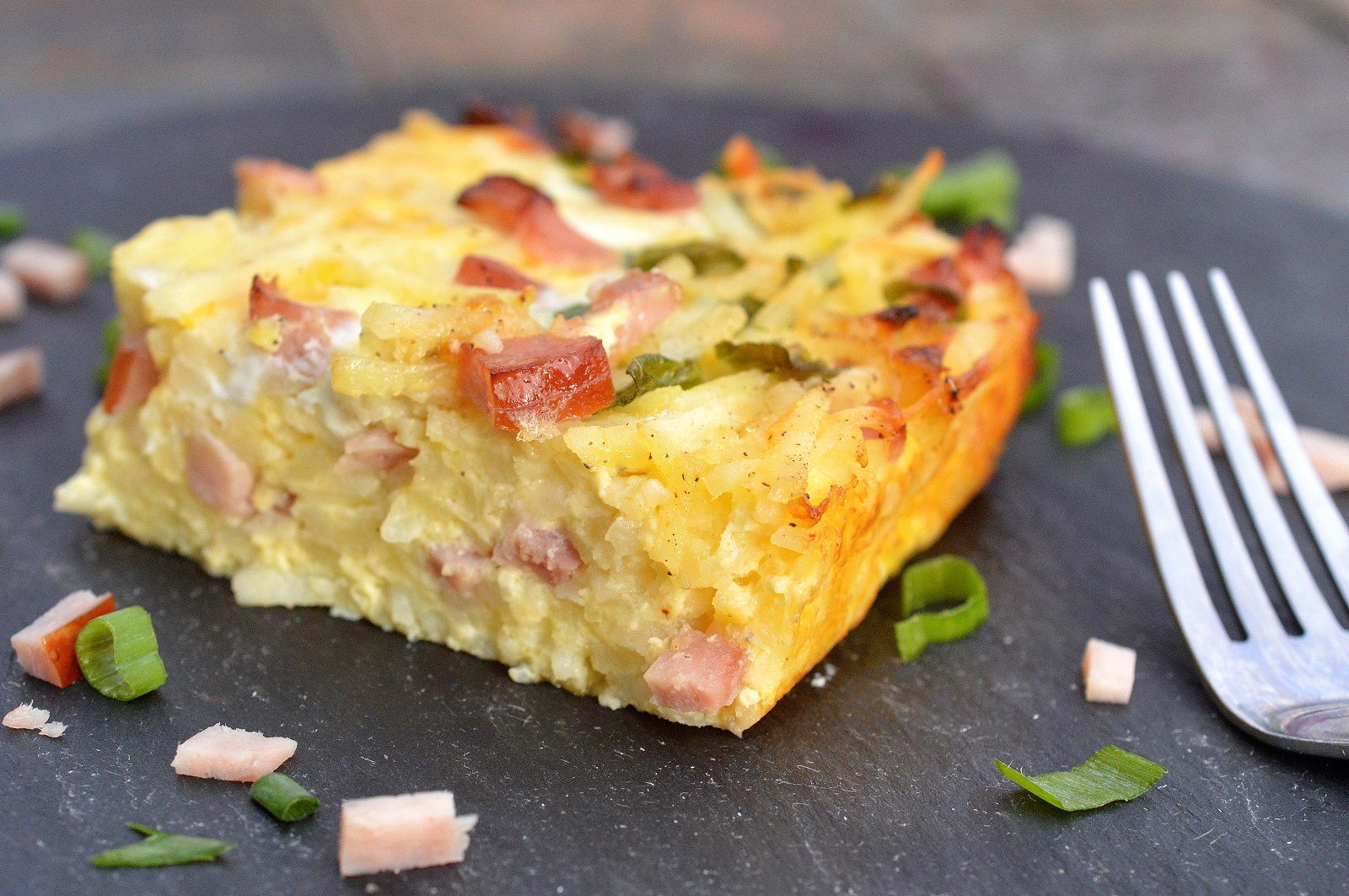 Visit the Hatfield website where you will find tons of recipe inspiration as well as their impressive product offering.
For all kinds of delicious recipes, special offers and more, check out Hatfield Quality Meats around the web via their website, Facebook, Twitter, Instagram and Pinterest.
Thanks again to a great partner like Hatfield Quality Meats for sponsoring this post and making it possible to do what I am most passionate about…Coming up with and sharing recipes!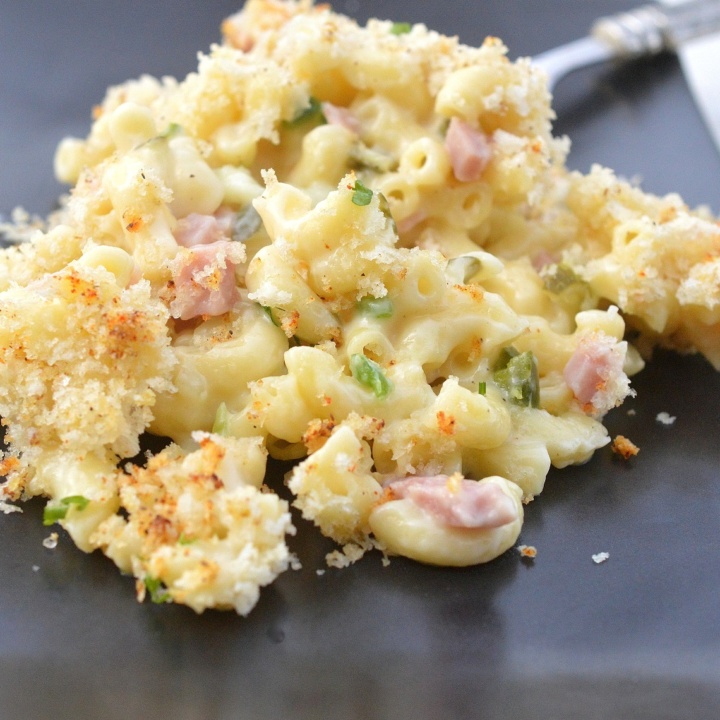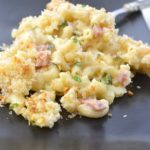 Print Recipe
Cuban "Sandwich" Macaroni and Cheese
Ingredients
1

pound

elbow macaroni pasta

4

TBS

butter

4

TBS

flour

1

cup

chicken stock

2

cups

milk

1

cup

shredded Monterry Jack Cheese

1

cup

Gruyere Cheese

6

slices

white deli counter American cheese

torn up

2

cups

diced ham

1

cup

chopped Kosher pickles

I like hot & spicy pickles

1

jalapeno minced

leave seeds in for heat if you like

1/4

cup

chopped parsley

Salt & pepper

For topping

2

cups

plain Panko

2

TBS

melted butter

2

TBS

grainy Dijon mustard

I like Grey Poupon Country Dijon

Salt & pepper
Instructions
Preheat oven to 375 degrees.

Heat a pot of salted water for you pasta. Cook to al dente according to package directions.

in a pot, melt butter over medium heat . Add in flour and whisk for 2 minutes.

Add in stock and whisk constantly.

Add in milk and whisk until smooth.

Once mixture begins to boil, remove from heat and add in cheeses, whisk constantly until smooth, putting it back on the heat in small increments if necessary to melt it all.

Season sauce with pepper.

Add in chopped ham, pickles (these will make the sauce salty so no need much if any extra salt) and jalapeno.

Scrape into a greased baking dish.

Make topping by combining the Panko, butter, mustard and seasoning.

Sprinkle over-top the mac & cheese and bake for 20 minutes or until the topping is golden brown.

Serve & ENJOY!