Weekend, holiday or company breakfasts are always fun. I enjoy making recipes to please a crowd like this flavorfull and satisfying Ham & Cheese Hash Brown Bake.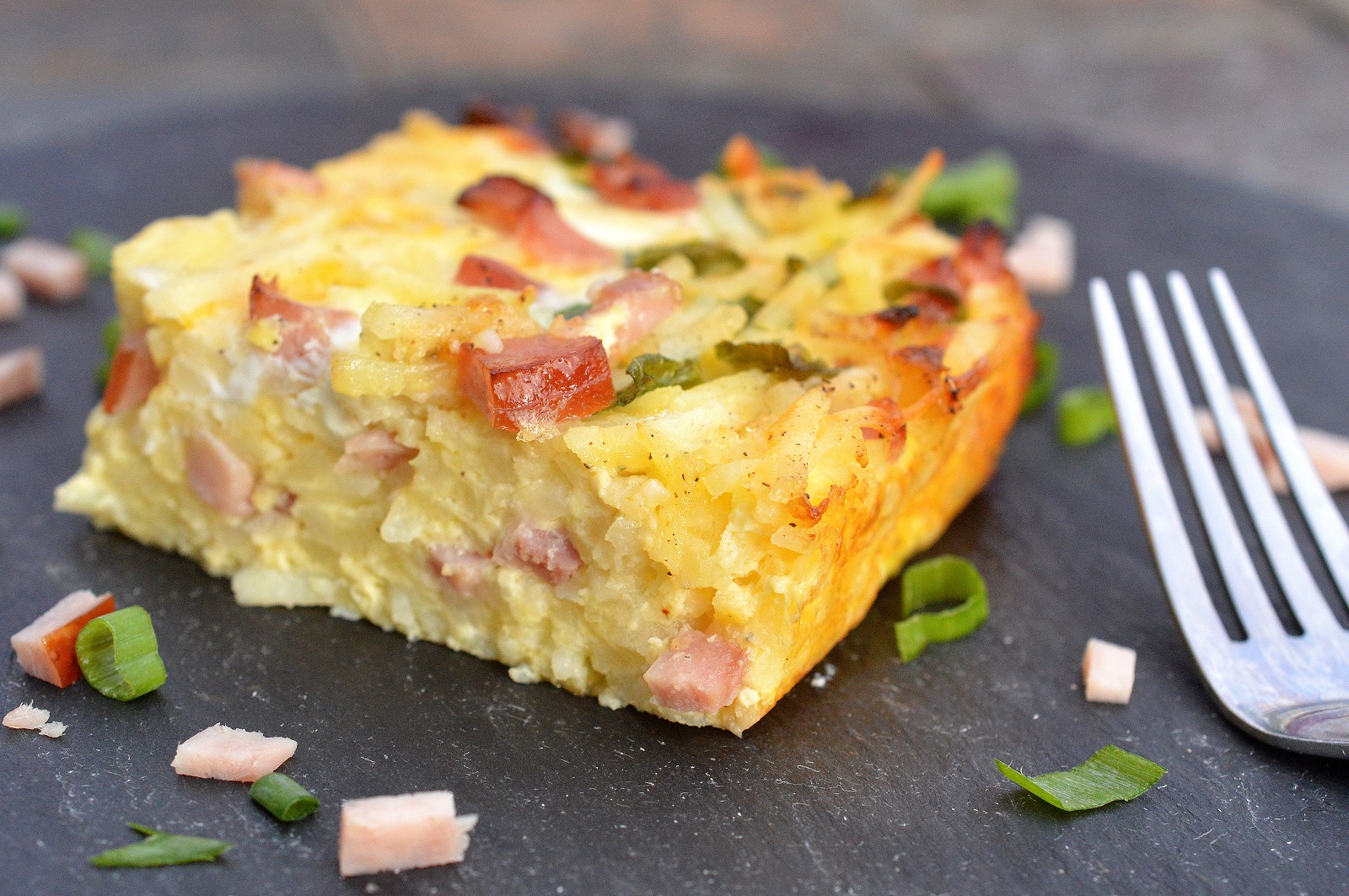 Ever wonder just how many ham's are enjoyed every Easter in the US, or on Christmas for that matter? In my house my husbands greatest simple food joys are a ham, good smoked kielbasa and pierogies. You have no idea just how excited that man of mine can get when a ham dinner is in his future, lol! He typically paces around like a tiger when he knows a ham is in the oven or on the grill! It's kinda cute!
My husband utterly blissful chowing-down on leftover ham for days. Me…I want to make things with it. Omelets, waffles, Ham & Cheese Hash Brown Bake, sandwiches etc. If you are like me and look for recipe ideas for leftover ham (or potatoes for that matter) after a family gathering, I have you covered!
Once again I am teaming up with Hatfield Quality Meats who has what you need when it comes to all things ham or pork! I always enjoy teaming up with them because they are a quality product and the results are always delicious (see additional recipes at the bottom of this post). Hatfield's products make it easy for home cooks to shine in their kitchens!
Hatfield Quality Meats is a huge name where I live…Hatfield HQ is less than an hour from me and their products have been in my life since birth. The other day I was in a discussion with the manager of my local ACME Market. He was enthusiastically sharing that both he and his wife swear by Hatfield. That man is surrounded daily by thousands of food choices and he puts his money on Hatfield!
In my area we also love the relationship that Hatfield has with the Philadelphia Phillies…Every game they count and announce how many hot dogs they sell and The Phillie Phanatic is known to shoot Hatfield Hot Dog's from the Hatfield Hot Dog Launcher…It is hilarious!
Just look at this 4 pound boneless Hatfield Hardwood Smokes Boneless Dinner Ham. All I did was make a simple glaze, pop it in the oven for 30 minutes (per package instructions) and we had a delicious centerpiece for our dinner with that was effortless to make! The glaze I made was 1 TBS melted butter, 2 TBS maple syrup and 2 TBS brown sugar. I mixed it until smooth and glazed the ham 3-4 times while it baked. Yum!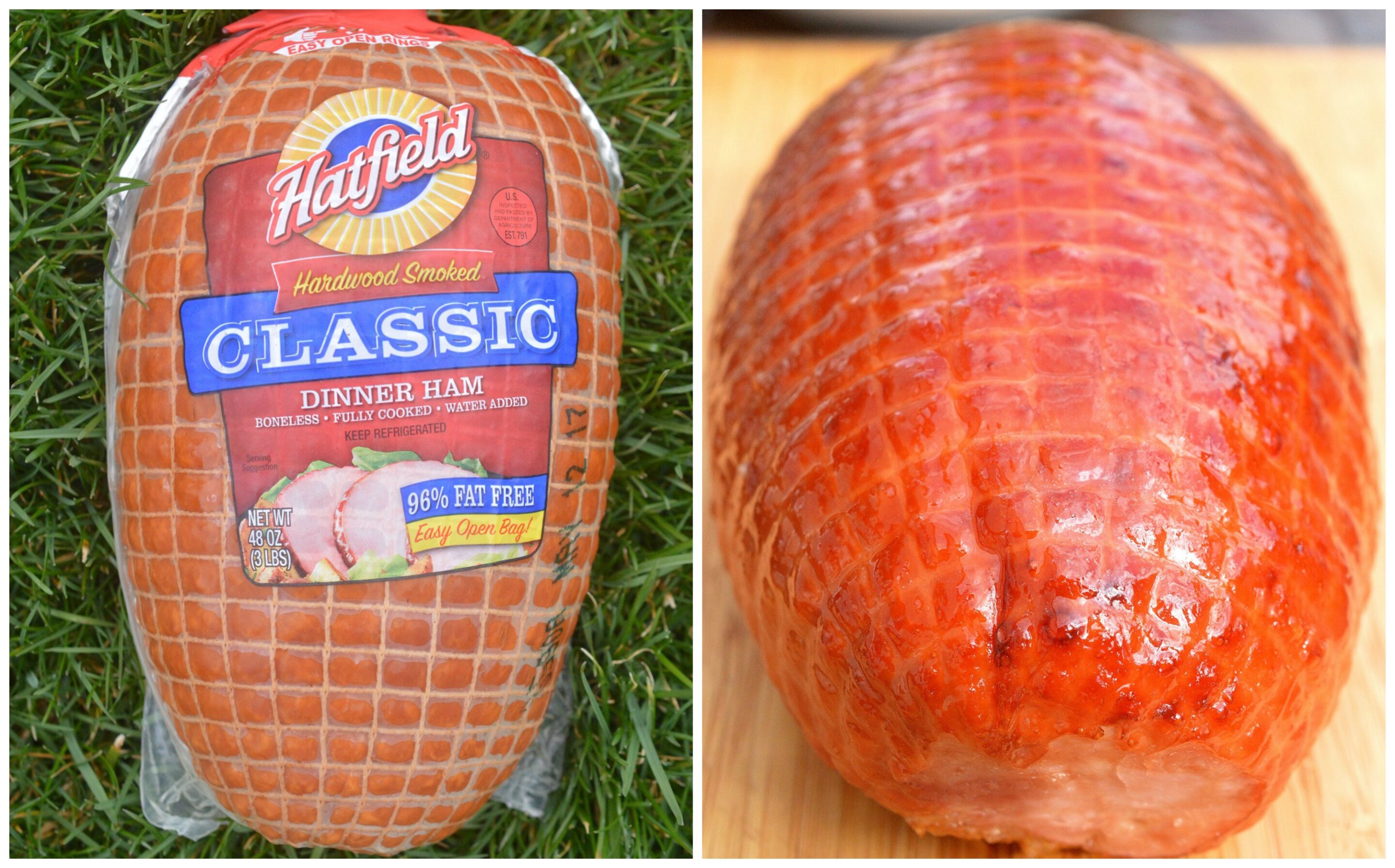 This Ham & Cheese Hash Brown Bake is easy to make, and can feed your family or if you double it…Feed a crowd! If you like peppers, add them in. Add in as much ham as you like. Same goes for the cheese. This is a very flexible recipe, and actually this is a lighter version of many similar recipes out there. This Ham & Cheese Hash Brown Bake uses 1/3 of the eggs, 1/2 of the cheese compared to most others and simply uses plain milk.
I really don't think I ever make anything the same way twice, I cook off the cuff so to speak! Sometimes I make make this richer, or lighter as I did here. You can choose to shred your own potatoes as well, however that fact that you can grab a big bag of shredded potatoes (nothing else in there) for under $3.00 is a win in my book.
Next week, I will have two more recipes featuring left over ham that I am excited to share!. Wait till you get a look at one of them in particular…It may just become your new family favorite!
Visit the Hatfield website where you will find tons of recipe inspiration as well as their impressive product offering. Hatfield is 120 years old…you know they do things right! They even have videos on their website to help you get your cook on.
For all kinds of delicious recipes, special offers and more, check out Hatfield Quality Meats around the web via their website, Facebook, Twitter, Instagram and Pinterest.
Here are a few more ideas for leftover ham that you may enjoy:
Ham & Cheese Breakfast Egg Muffins, Ham, Cheese & Broccoli Pie, Savory Ham & Cheese Waffles

Or these two insanely delicious recipes I previously created for Hatfield: Bacon Jam (that's right!!) or my son's favorite Cheesy Sausage Bombs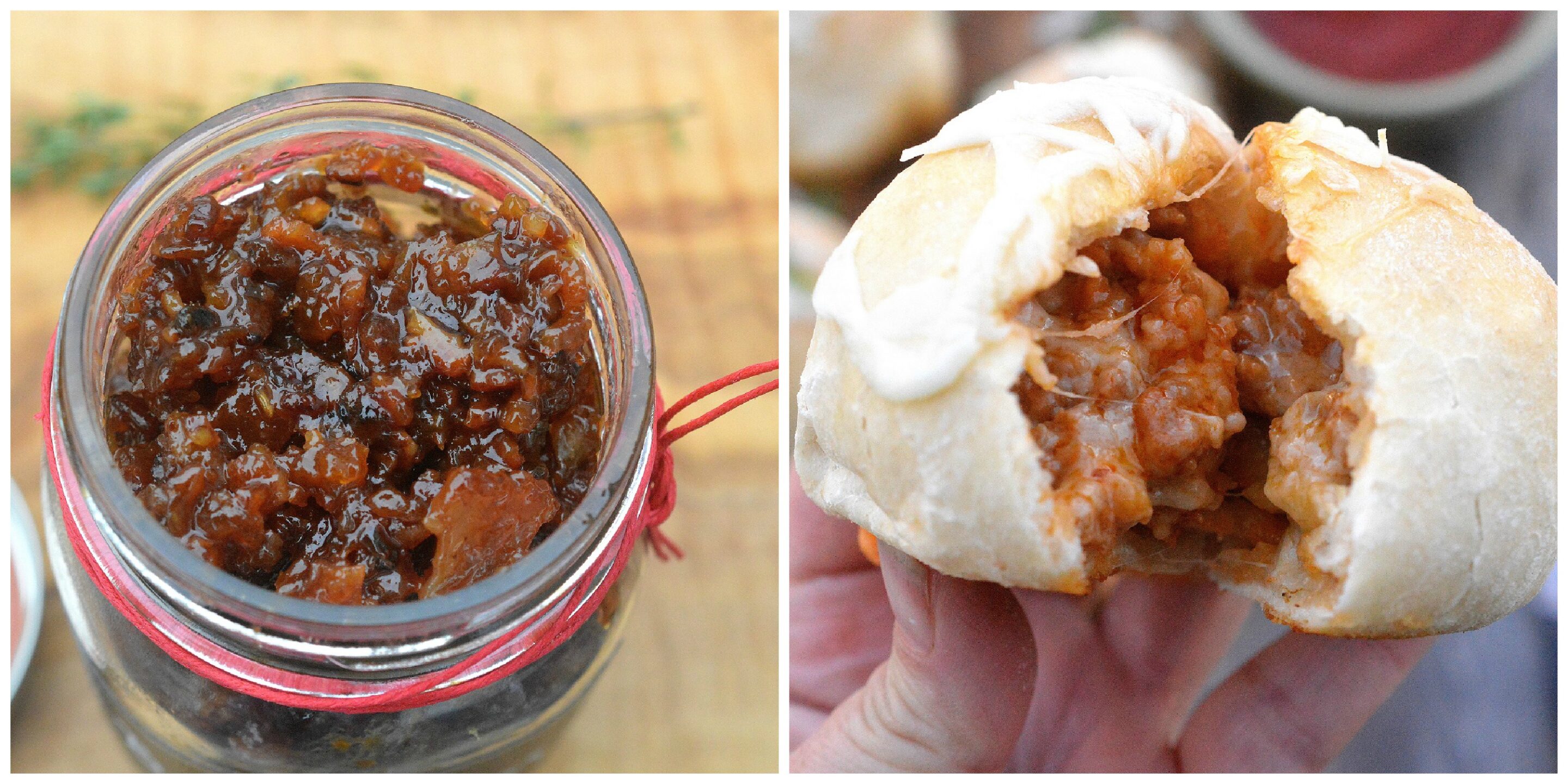 To all that celebrate…Happy Easter! And thanks again to Hatfield Quality Meats for sponsoring this post!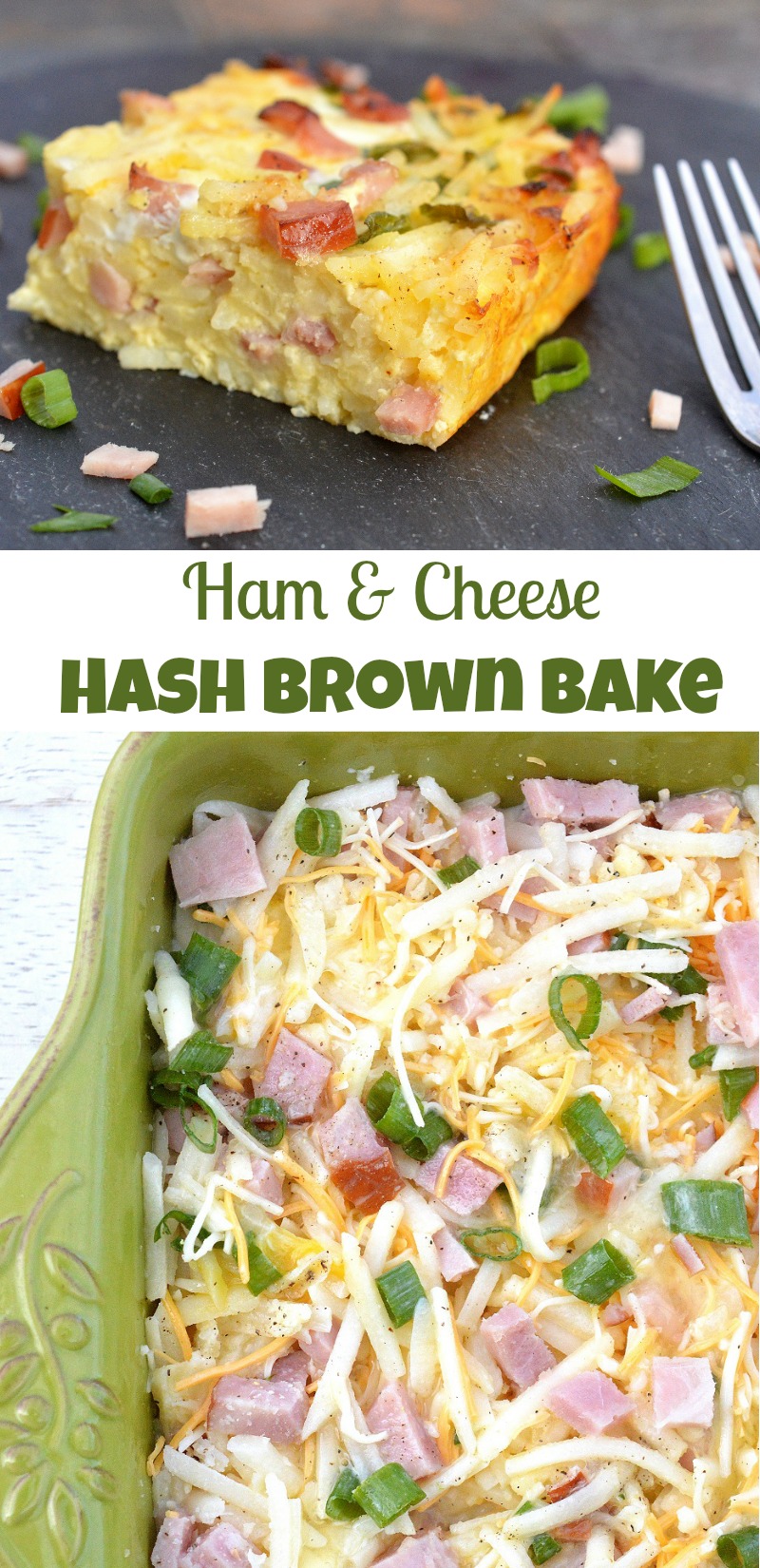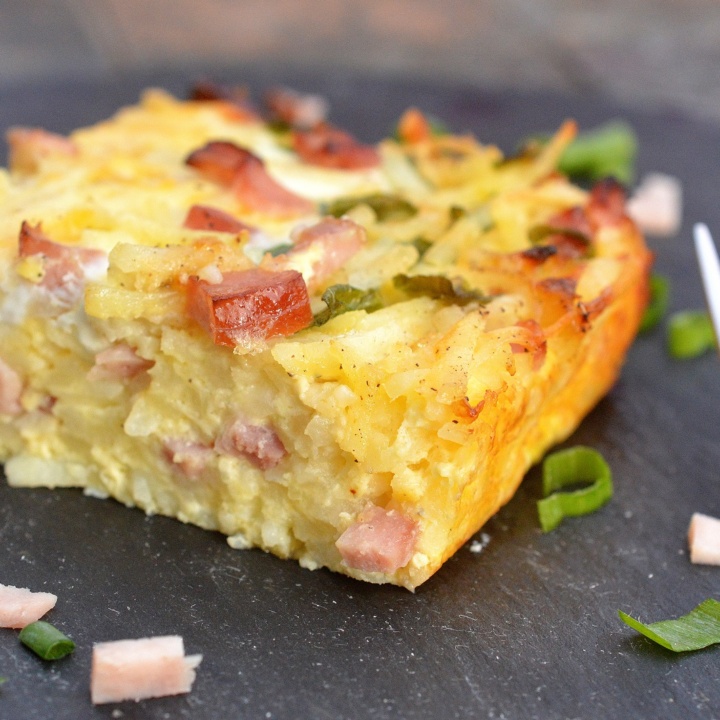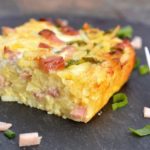 Print Recipe
Ham & Cheese Hash Brown Bake (Recipes for Leftover Ham)
Ingredients
4

TBS

butter

divided

3/4

cup

chopped Vidalia onion

Salt & pepper

20

oz

bag of shredded potatoes

from the freezer section

4

eggs

3/4

cup

milk

2

cups

chopped ham

2

scallions chopped

or chives

1

cup

your favorite cheese

shredded (Cheddar, Monterey Jack, Swiss)
Instructions
Preheat oven to 375 and spray a XX baking dish.

Melt 2 TBS butter and saute the onions until they are cooked through (about 4 minutes).

Add in the remaining 2 TBS butter and Hash Browns and saute for 5 minutes.

Season well with salt & pepper.

Remove from heat and add in ham, cheese and scallions and toss until incorporated.

Scrape into your baking dish.

Whisk eggs and milk in a small bowl, season with s&p.

Pour egg/milk mixture slowly and evenly over-top and if you choose sprinkle on some additional cheese, ham and s&p.

Bake for 35 minutes or until firm and brown around the edges.

Allow the casserole to rest for 10 minutes before cutting it into squares.

This can also be prepared, covered and stored in the fridge overnight before cooking.

**It is not necessary to saute the potatoes...You can choose to simply add them and 2 TBD melted butter to the onions and mix. I like a little more color on the hash browns, which is why I choose to do that. Either way tastes great!