Today I'm sharing an easy recipe for a Brownie Bottom No Bake Cheesecake Tart and a little glimpse into something that is important to me.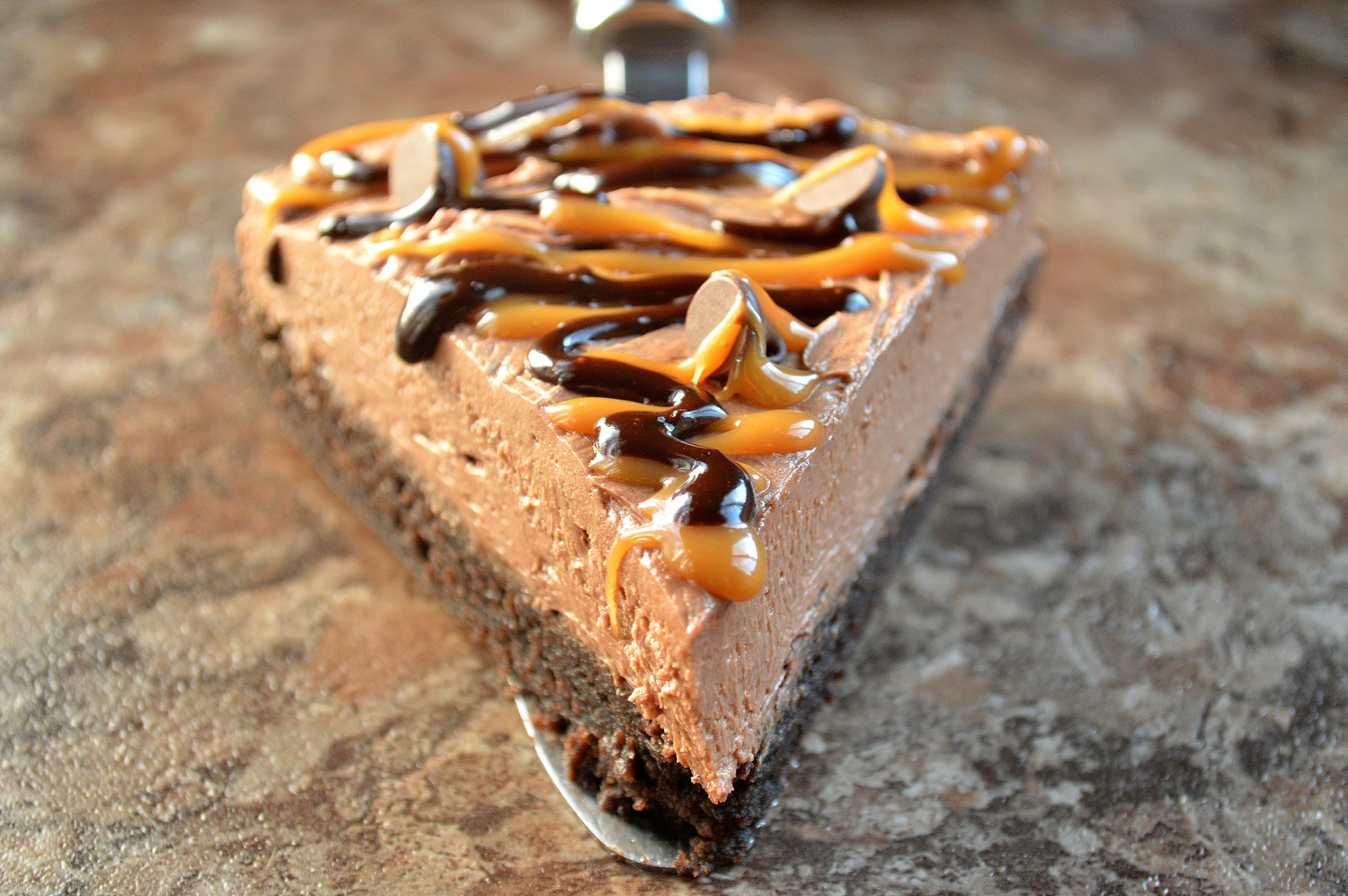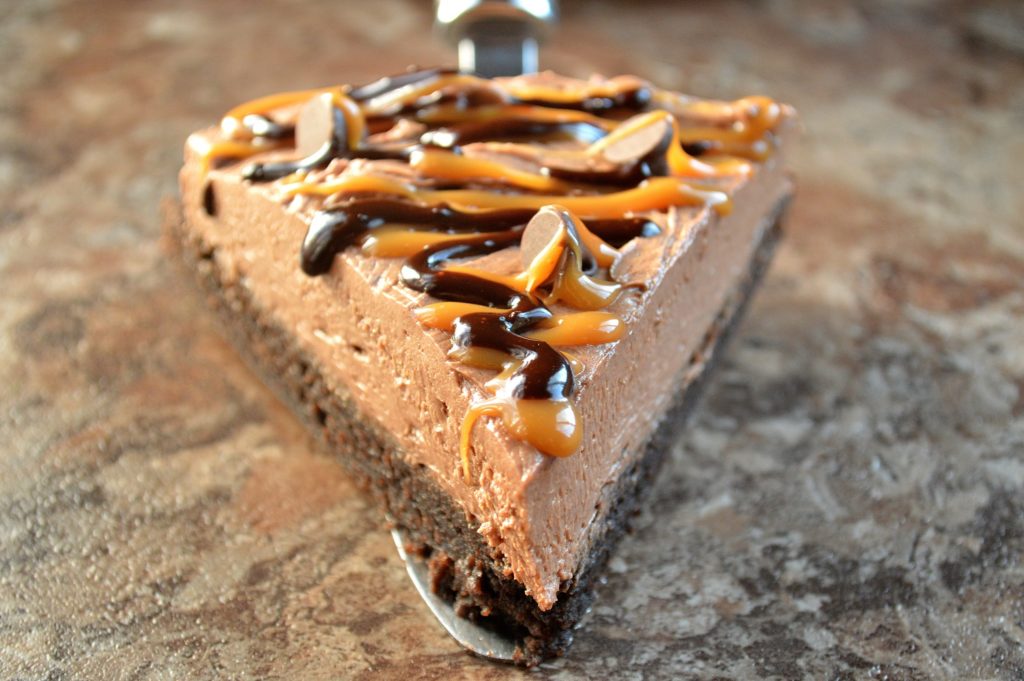 We all have fast-paced lives filled with bosses, deadlines, to-do-lists, dishes and more! If you have kids... throw in homework, projects, sports, play-dates and laundry...lots of laundry. Plus driving the kiddos all over the map! After all that, somehow we all still do our very best to find the time to have fun, make memories and live each day to the fullest!
Once I became a mom, and even more so after my second child was born, I decided to make it a priority to do what I could to be there more for my kids and family. It was just what happened to feel right for me.
I had always been a corporate America darling, I had a robust banking career and had teams of associates reporting to me, but somehow, I just knew I had to be there a little more with the people I was making and shaping, I knew I would only get one shot at doing it the way I felt I needed to. So I made significant changes to give my kids, my family, and myself what I thought/think we needed from me by being home more. So far, so good with my decision. I am there to help in school, we are that house...the one where all the kids come to. I get great quality time with my kids and I have a front row seat to both the young man and the young woman that they are blossoming into.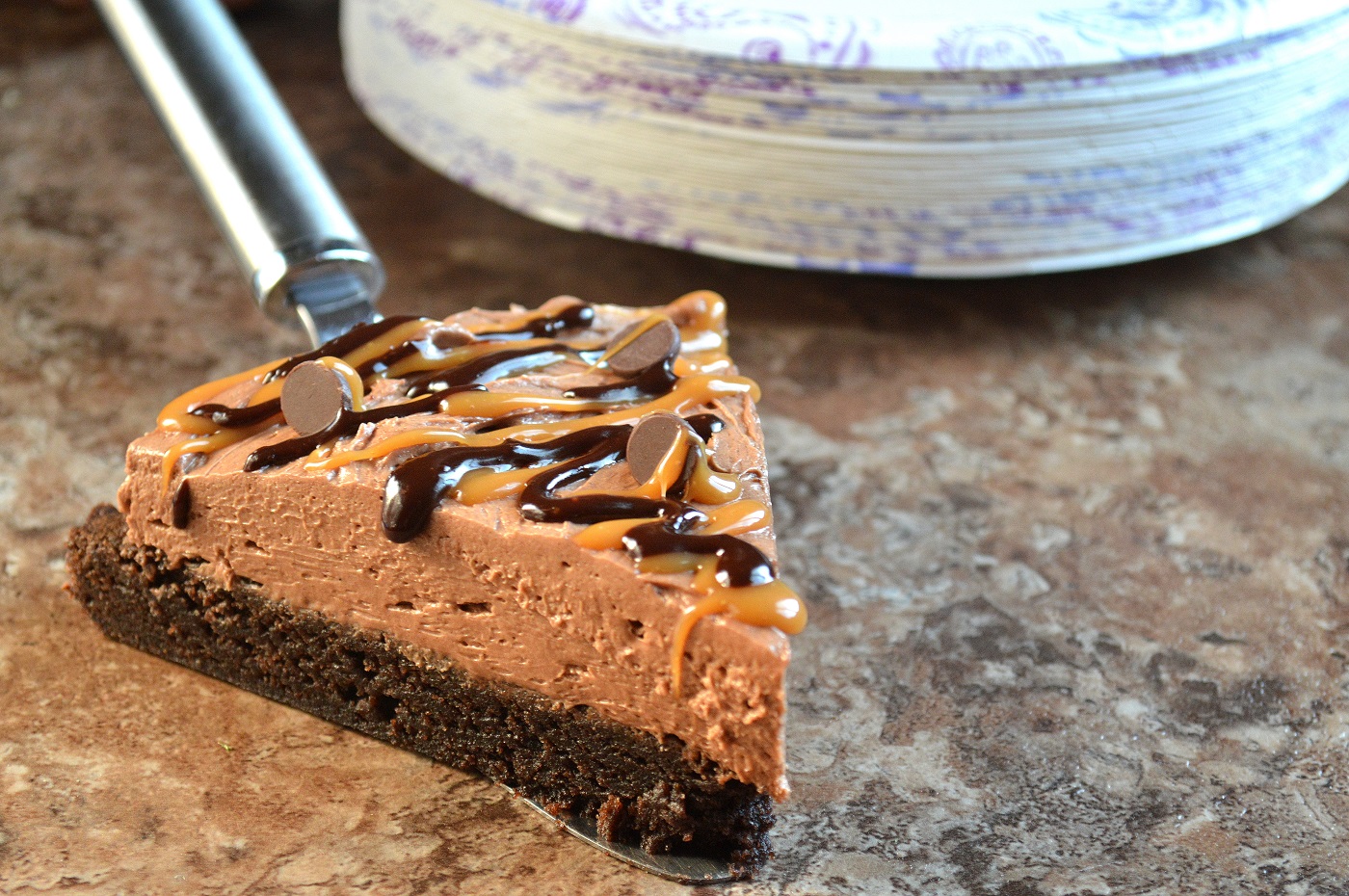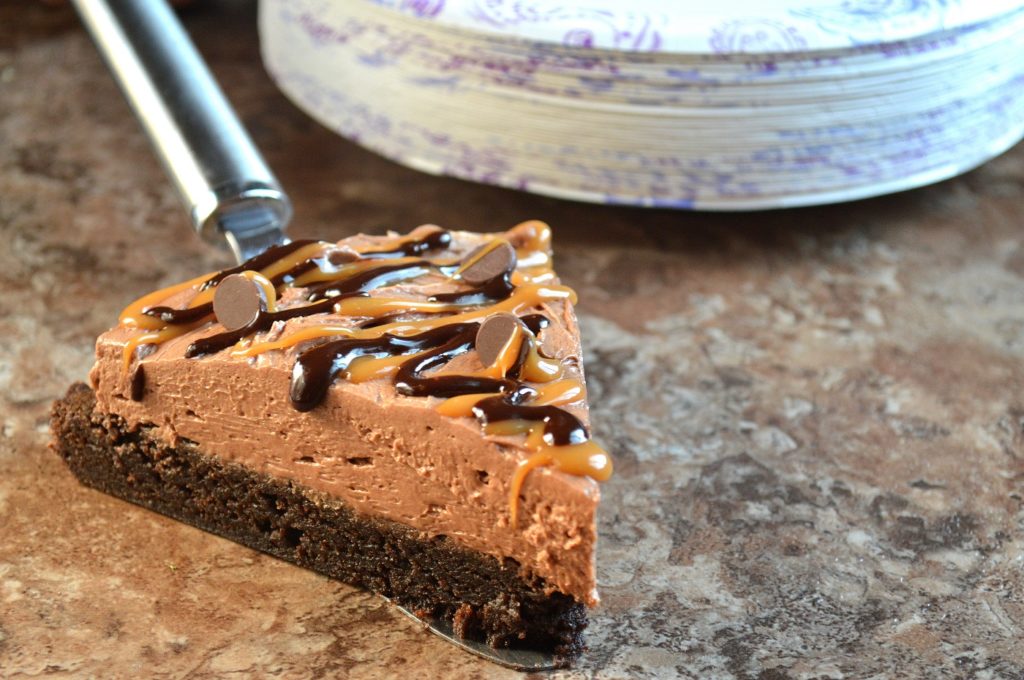 When Dixie® asked me to be a part of their Campaign, I didn't hesitate to say yes. That right there is what I already strive to do...To be more there for my family.
Who looks forward to dishes? Not this gal! I invest my time into what I make, not the clean-up. When I use Dixie® products, the ease of clean up allows me to be more there for those I love and create more moments that matter and I am grateful for that!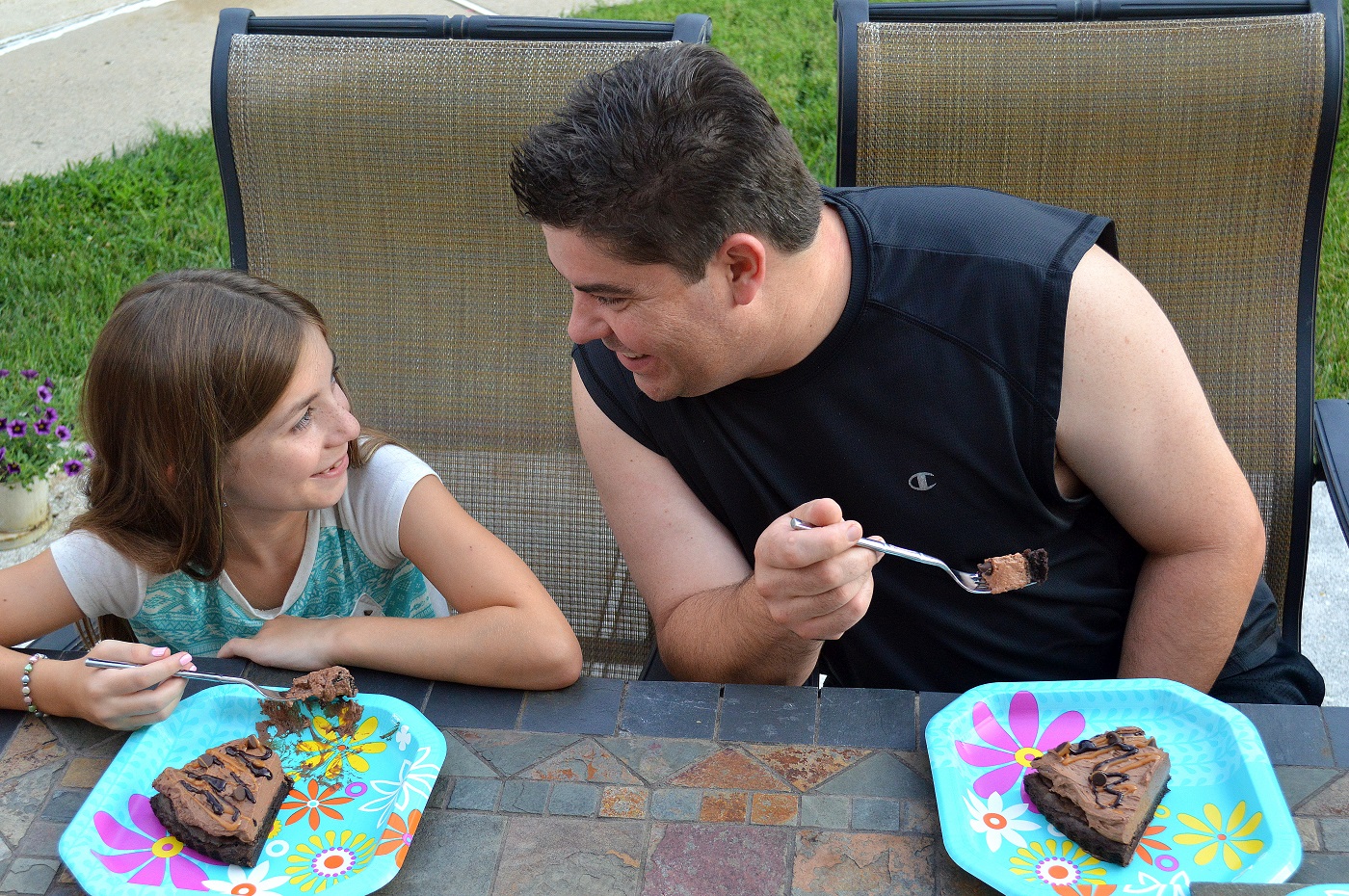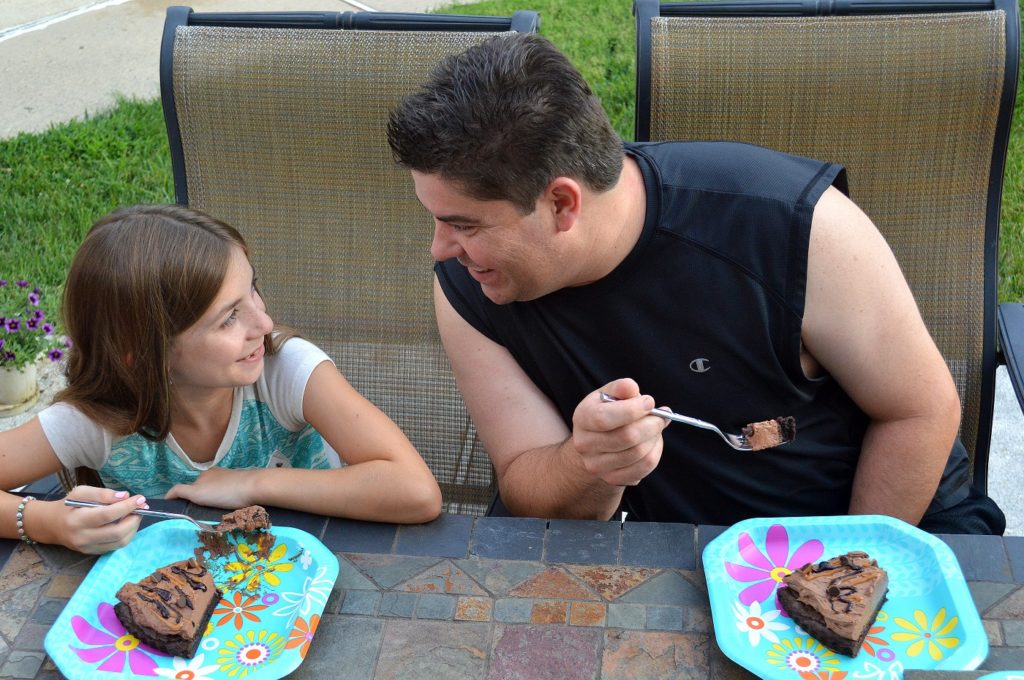 Yes, I am a food blogger. Yes, I cook A LOT! Sometimes fancy, sometimes not. I enjoy using Dixie's products because that means fewer dishes are in my/our future. Less mess to me, equals less stress and that enables me to say yes more and I am become more present, available and in the moment with my family. When I find products that make my life easier and give me more time to be with my family and create memories and moments, I embrace them!
Just like how I am a fan of no cook desserts and meals made in 20 minutes or less.
My kids like to cook and often when prepping some of their favorite dishes, like Chicken Francaise, for example, I line up paper plates, one for the flour, one for the bread crumbs and one for the ready to be cooked, prepped chicken pieces and the assembly line begins. The clean-up is the easy part, thanks to the plates!
Same goes for dessert nights. My kids pick what they want to make for dessert. Sometimes it's a collaboration, sometimes it's something they want to learn to make. This week one kid wanted chocolate dessert and one wanted the opposite. Lucky us, we got to try two desserts!!
The dessert hit this week was a collaboration between my son and I. I told him the second dessert I ever made on my own was a no-bake cheesecake. I can remember how refreshing it was and how much everyone in my family enjoyed it. Connor is obsessed with brownies...always has been, so we decided to make a brownie in a tart pan, and spread an easy no-bake cheesecake topping over-top and then we topped it with a few of our favorite things...chocolate, caramel & chocolate chips!
This Easy Brownie Chocolate Cheesecake Tart was a hit!
One of Connor's buddies, who is our unofficial dessert-taste-tester, even came over for a late-night slice!
I am sure my kids will be like me and find simple and convenient ways to make their days, and lives, a little easier so they can be more there for the ones they love and enjoy the small moments and memories that make life the wonderful thing that it is. I cannot wait to be a part of that!
Check out this slideshow on AOL
If you like chocolate you may also enjoy this super fun Homemade Giant Chocolate & Peanut Butter Cup, This fun Popcorn Cake, my Chocolate Moonshine or these Chocolate & Banana Cupcakes.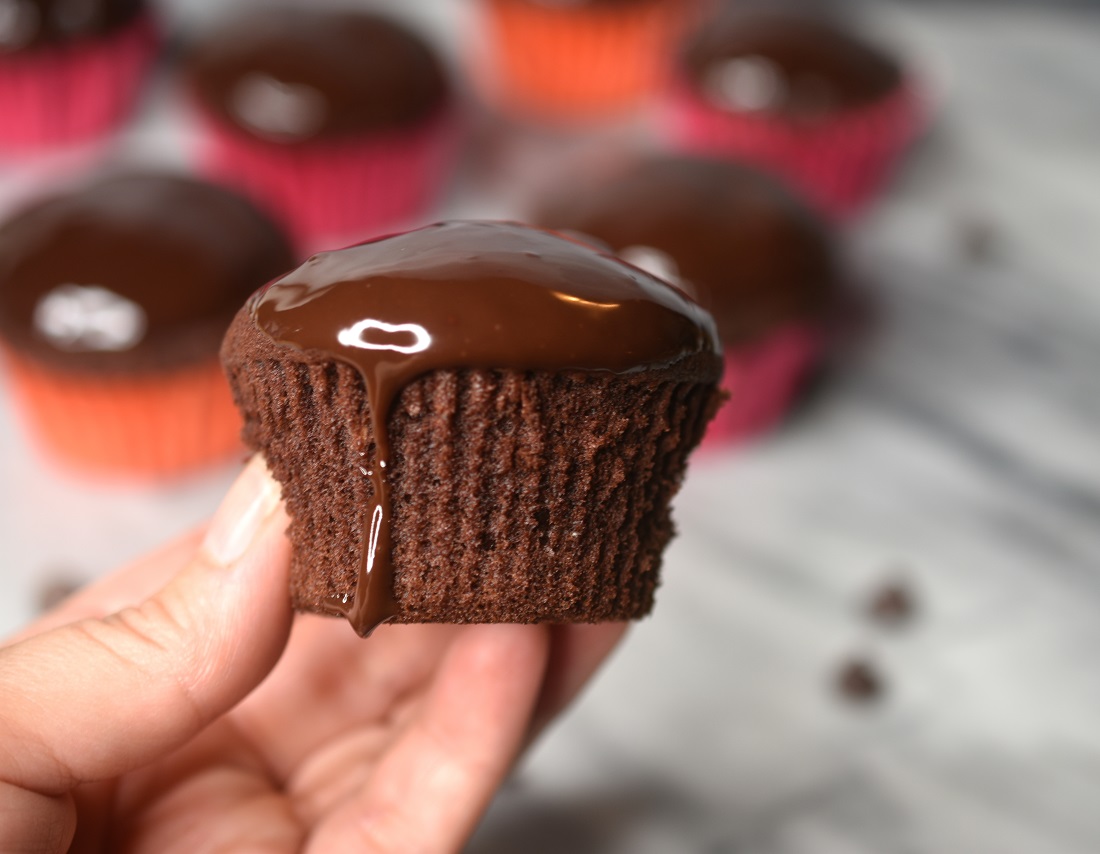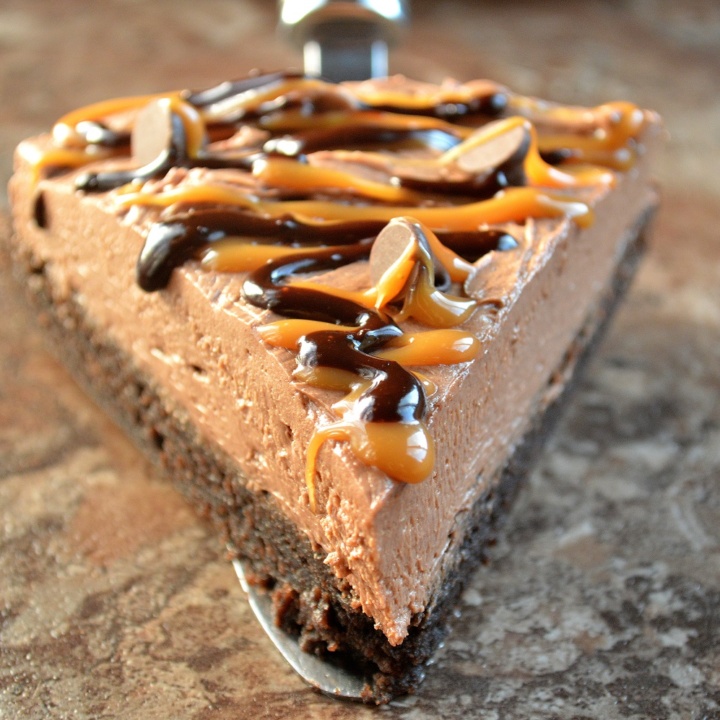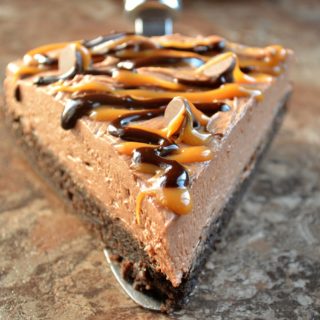 Brownie Bottom No Bake Cheesecake Tart #bemorehere
This Brownie Bottom Cheesecake is easy and perfect for outdoor BBQ's!
Ingredients
Homemade or boxed brownie batter

1 ½

bricks cream cheese

12 oz, room temperature

½

cup

sugar

4

TBS

butter

1

teaspoon

vanilla

1 ½

cups

chocolate chips

divided

2

cups

whipped topping*

Topping

Caramel

see notes

Hot Fudge Sauce

store-bought or homemade, see notes

¼

cup

chocolate chips
Instructions
Grease a tart pan with removable bottom or an 8 or 9 inch springform pan.

Make 1 recipe of brownie batter or use a box mix and make it according to the directions on the package for fudge brownies.

Preheat oven to the required temperature to cook your brownies. Pour batter into your prepared pan and bake until done. Time will vary based on pan used. Between 20-25 minutes most likely.

In your mixing bowl, cream together cream cheese, sugar, butter and vanilla,. Melt 1 ½ cups of the chocolate chips. Stir until smooth. Allow melted chocolate to cool down for a few minutes .

Fold the melted chocolate into your mixture and whip until smooth.

Add in thawed whipped topping and beat until smooth.

Pour over cooled brownie bottom and refrigerate at least 1 hour or up to overnight.

Once cheesecake tart is set, drizzle with fudge sauce, caramel and chocolate chips.
Notes
*As much as I LOVE homemade whipped cream and almost exclusively serve that in our house. For this you must use the frozen (then thawed) whipped topping. Which is the stuff my husbands dreams are made of funny enough...it all goes back to his childhood, lol.
For Homemade Fudge Sauce, in a small pot, combine 5 TBS cocoa powder with ¼ cup melted butter, 1 TBS vanilla and ½ cup brown sugar. Heat over low heat and mix until smooth, gradually adding in ¼ cup milk. Once smooth. Remove from heat. Once cooled a bit, drizzle over tart.
For caramel, either make a small quantity of your own (I like Ina Garten's recipe...just cut it in half or a third) or use 20 unwrapped wrapped caramel squares combined with 3 TBS milk. Heat until melted and smooth. Drizzle overtop tart.
Nutrition
Calories:
327
kcal
Carbohydrates:
44
g
Protein:
3
g
Fat:
16
g
Saturated Fat:
10
g
Cholesterol:
24
mg
Sodium:
92
mg
Potassium:
20
mg
Fiber:
1
g
Sugar:
40
g
Vitamin A:
298
IU
Vitamin C:
1
mg
Calcium:
68
mg
Iron:
1
mg
Follow me on Tik Tok for 1 minute videos
Since I am not an RD or nutritionist, nutritional calculations are done via WordPress plug-in. For this recipe you still need to add in the nutritional information from your store-bought or homemade brownies.