This Chicken Francaise recipe is one of my favorite dinners. The same can be said about both of my kids and my niece Skylar for that matter. It's a great weeknight meal idea ready in under 20 minutes.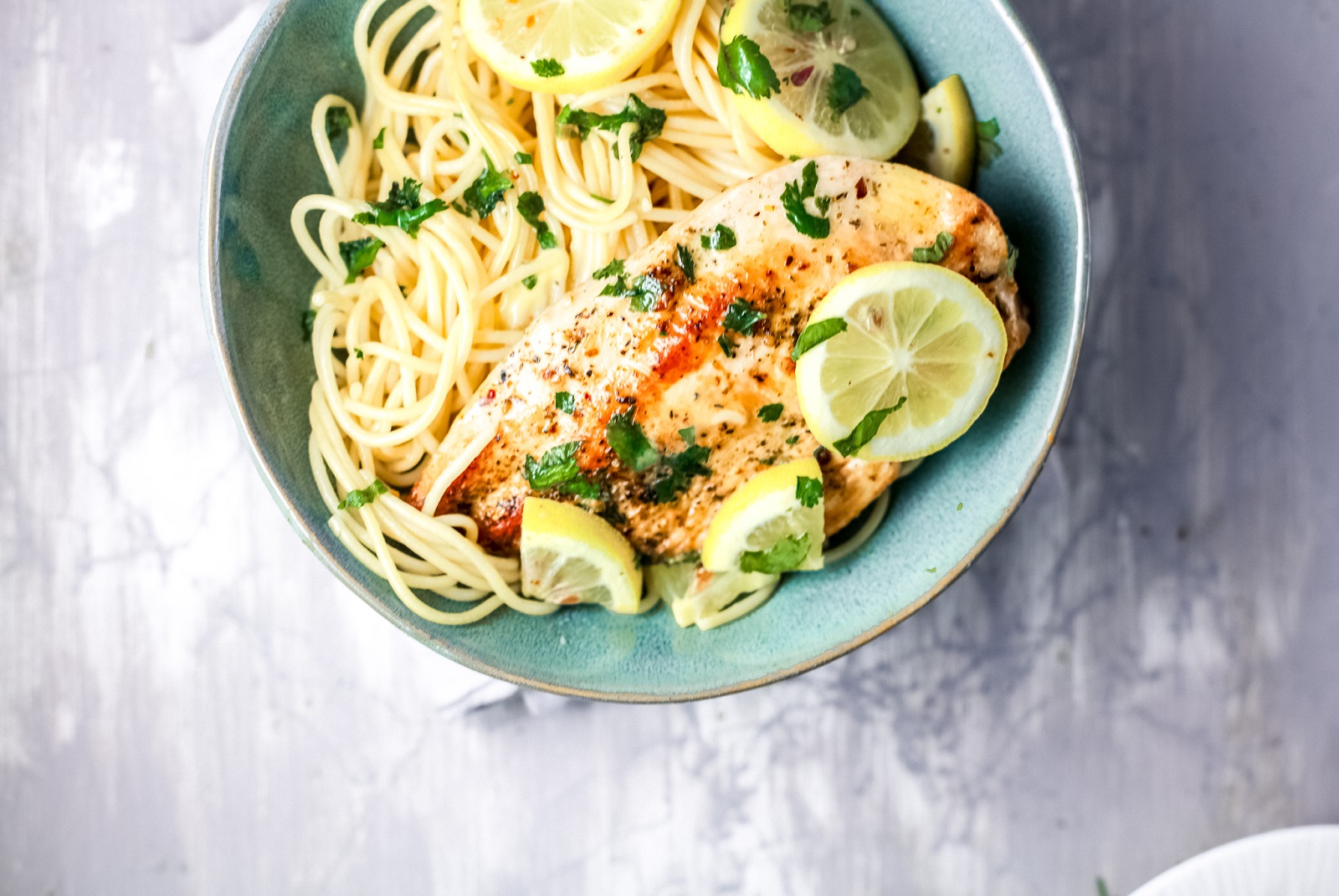 Everyone should know how to make Chicken Francaise. It's one of those restaurant-quality dishes you can make at home without much effort. As a matter of fact, homemade Chicken Francaise has been both my daughter's and my niece's "signature dish" since they were 8 years old. They loved taking over the kitchen to make it since them
Did you know that at any given time there are more chickens on Earth than people?? Some food for thought (pun intended, lol).
Something like over a trillion chickens are on the planet...think about that next time you wonder what trouble we could be in for next...Global warming, check...Swine Flu, check...Earth killer asteroid on it's the way, who knows...Attack of the chickens, hmmmm??
What Is Chicken Francaise?
Chicken Francaise is tender chicken in a light lemon wine sauce. it is an Italian American dish that consists of boneless white meat chicken with a light flour and egg coating. The chicken is coated in a butter wine lemon broth and typically served with pasta.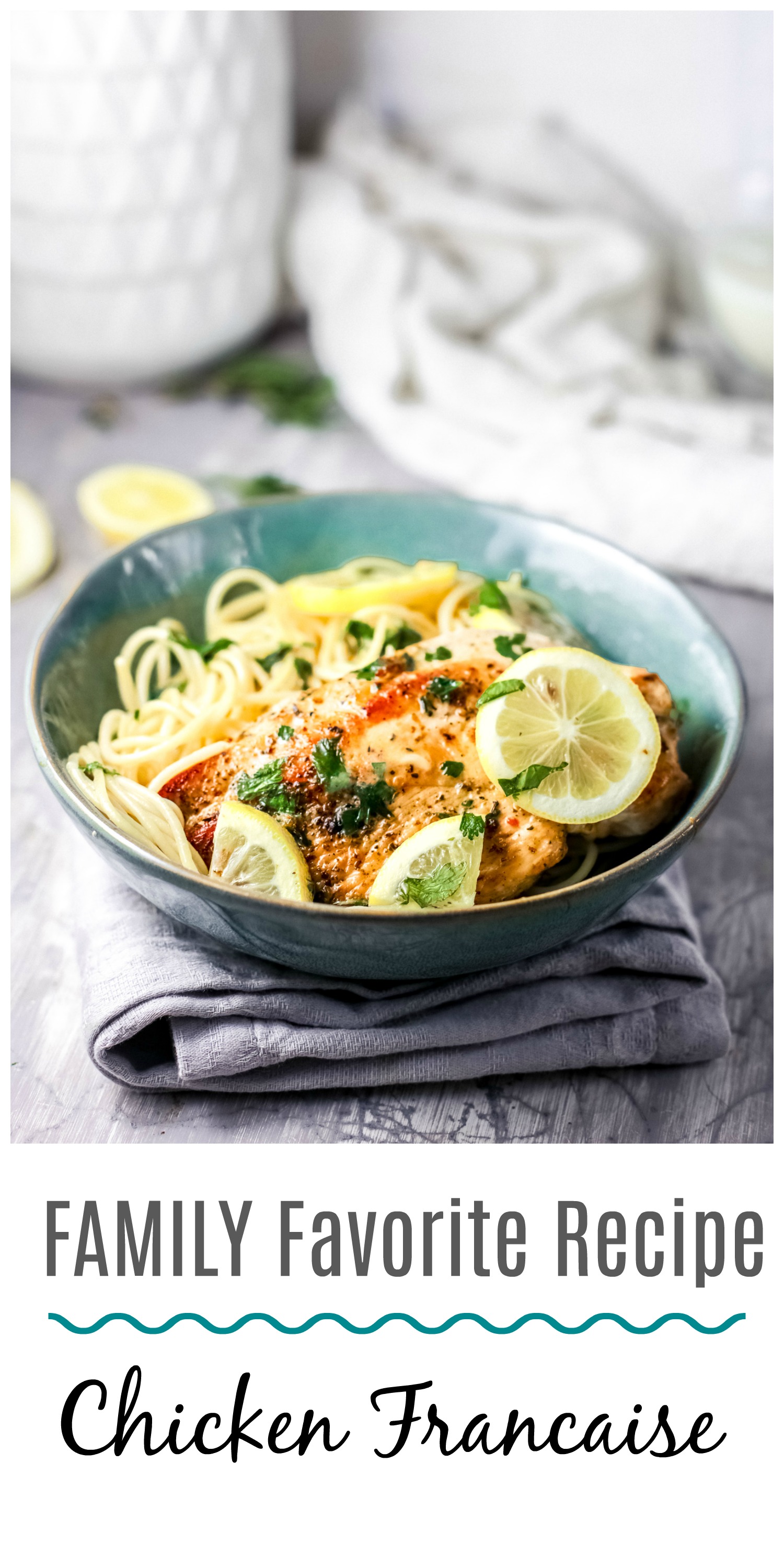 Tips
You can make Chicken Francaise in 20 minutes.
Have all ingredients out and prepped.
It's best enjoyed just as it's made. Although you can reheat the leftovers.
Enjoy over pasta (double the sauce for the pasta), rice or or alongside roasted potatoes.
I have never frozen it after it has been cooked so I can't speak to that.
Always have "fresh" lemons by freezing lemons.
What Is Francaise Sauce?
Franchise Sauce is a mixture of butter, white wine, chicken stock and lemon. Thickened a little by the flour the chicken that was cooked in the pan was dredged in. Although typically associated with Chicken Francaise, you can make Artichoke Francaise which is delicious! I also enjoy making Francaise sauce and using it over cheese ravioli.
Instructions
Chicken Francaise comes together quickly, once you have things prepped.
First, you pound the chicken, making it an even thickness for a proper cook.
Next, you season the chicken and season the flour mixture you will dredge the chicken in.
After dredging the chicken in the flour, you dip each piece in egg and place it in a pan with a little oil and garlic and sauté it until cooked through. 
Once the chicken is cooked through, the pan is deglazed with white wine and fresh lemon.
The sauce is poured over the chicken and accompanying pasta (if chosen) with a scattering of fresh chopped parsley. Delicious!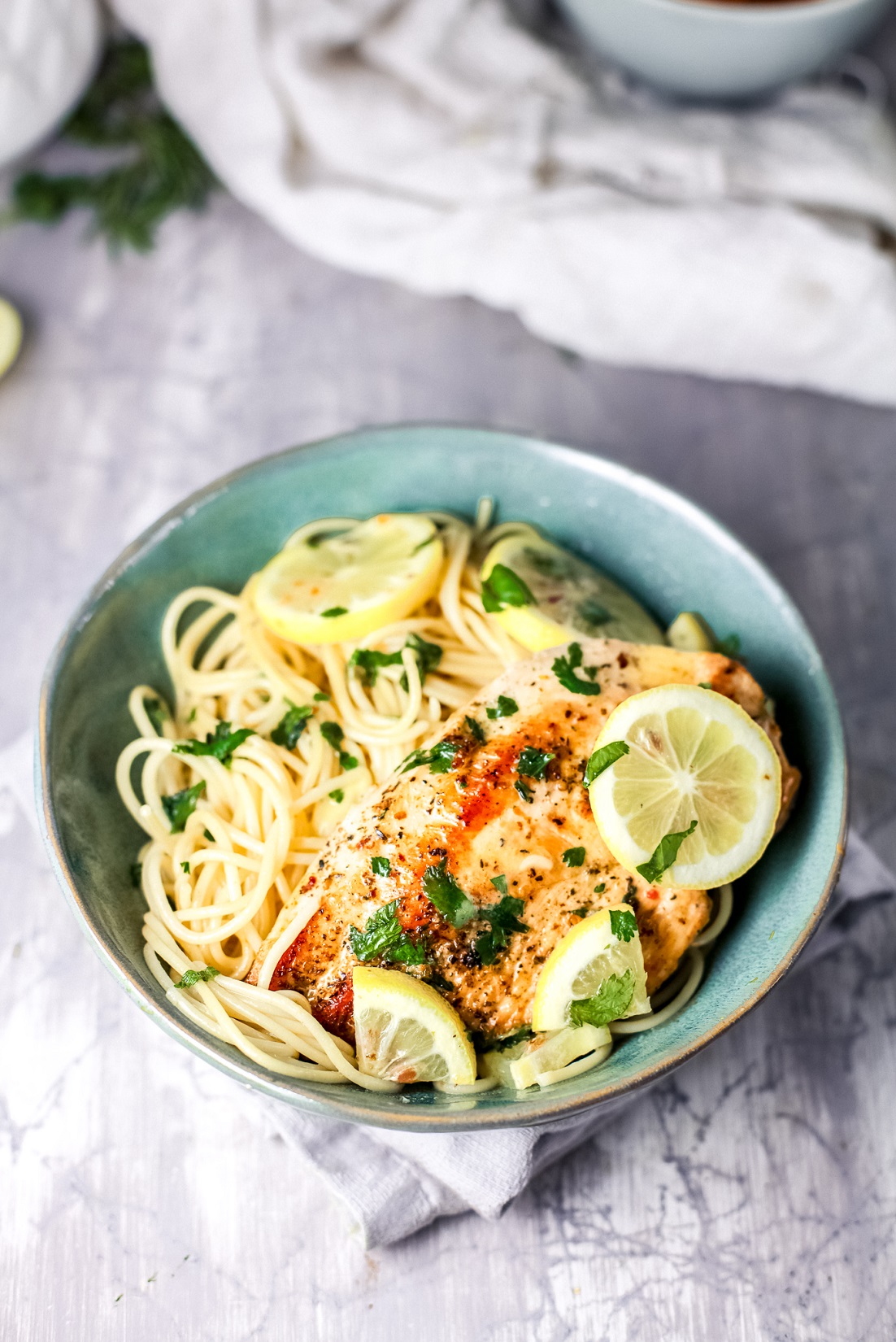 If you enjoy chicken dinners, check out my recipes for:
Lasagna Stuffed Chicken Breasts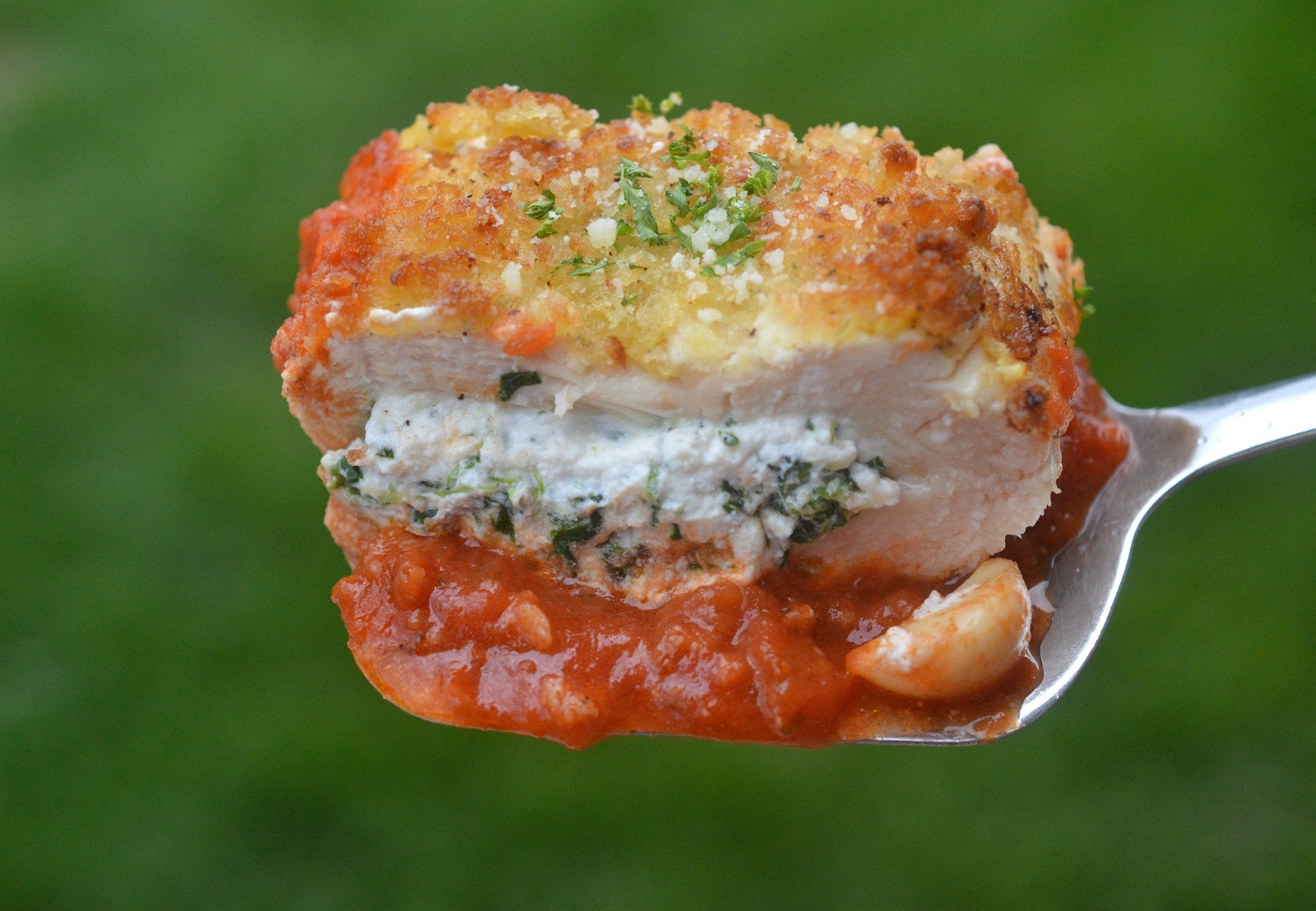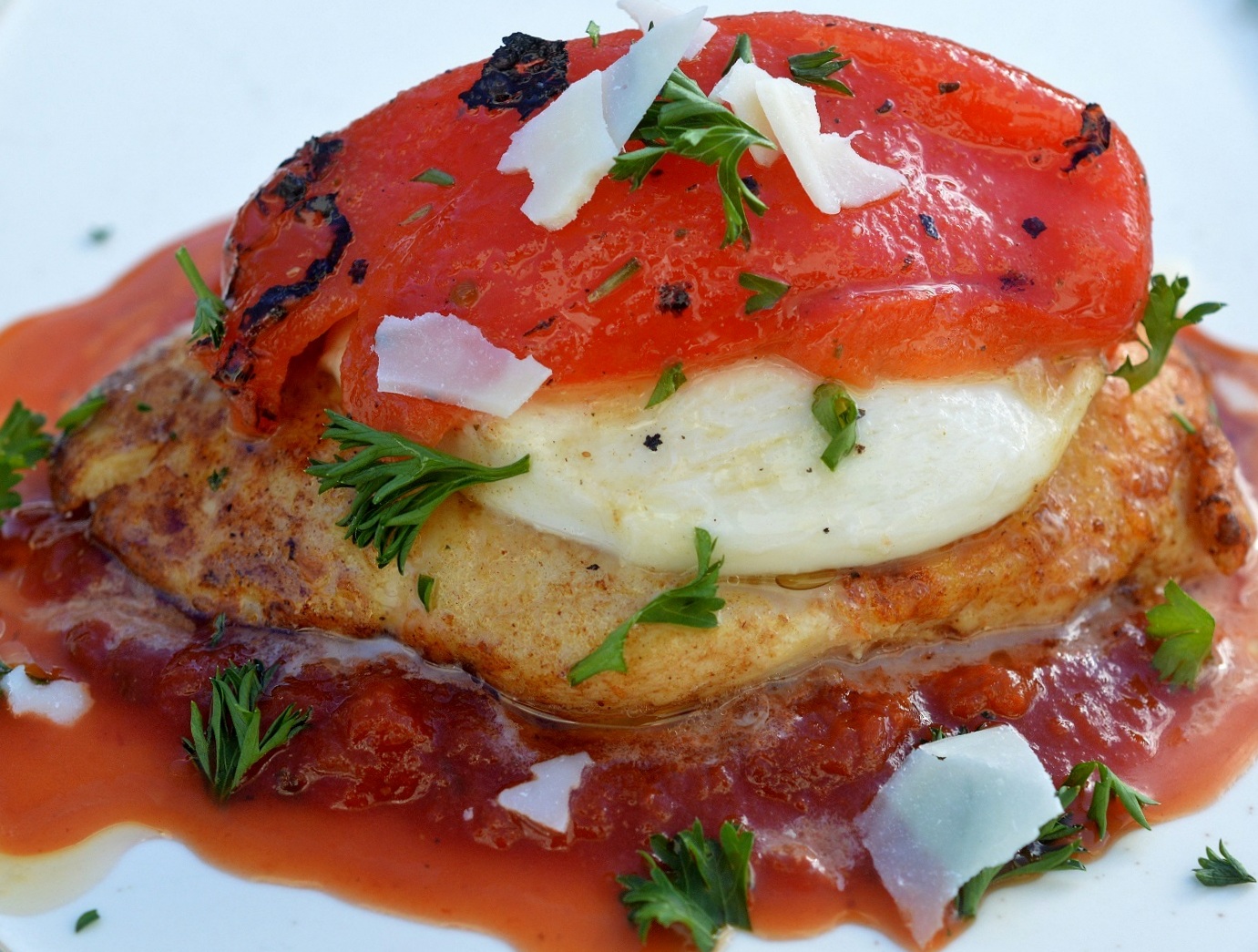 Hope you enjoy!!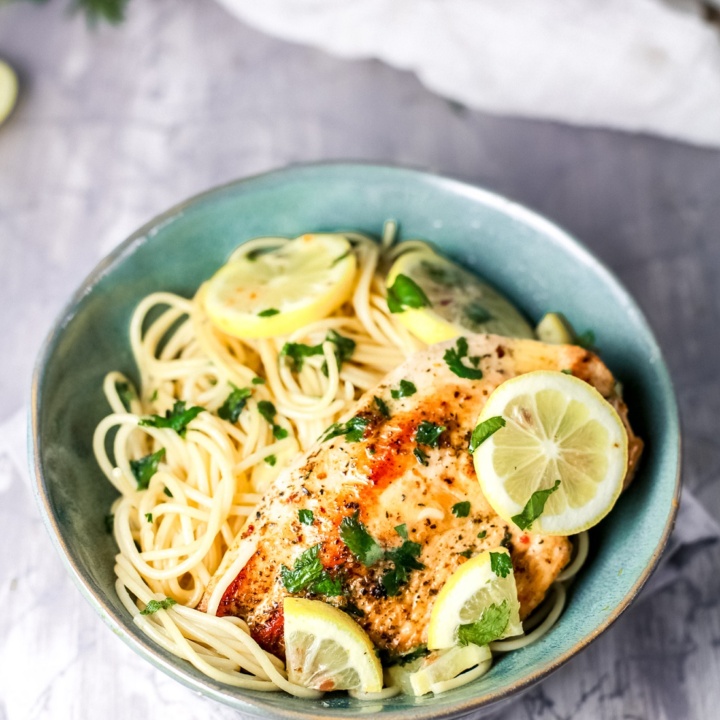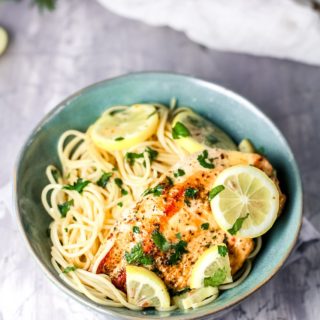 Chicken Francaise
Chicken Francaise is always a crowd-pleaser. Even the kids love this recipe! Winning!
Ingredients
½

cup

flour

1

teaspoon

paprika

Salt and pepper to taste

3

eggs

½

stick butter

½

cup

white wine

⅓

cup

chicken stock

2

TBS

lemon juice

2

TBS

chopped parsley

4

chicken breasts

½

cup

grapeseed or olive oil

2

garlic cloves

minced

Thin lemon slices for garnish
Instructions
On a plate or pie pan, combine flour, paprika, salt and pepper. Set aside.

Lightly whisk eggs in a bowl. Set aside.

Melt butter over low heat in a small saucepan add in chicken stock, wine and lemon juice. Bring to a boil. Stir frequently and reduce sauce by about half - about 6 minutes. Add in parsley and set aside.

Pound chicken breasts so that they are of even thickness in a large Ziploc bag, one at a time. I use a rubber mallet that has been keeping me company in the kitchen for years. A couple of whacks with it is all you need until about ¼ inch thick.

For thick chicken breasts you can also halve lengthwise, using a knife which creates two boneless breast pieces.

Season both sides of the chicken with salt and pepper.

Dredge chicken breasts one at a time in the flour mixture, shaking off excess.

Place on a plate for a few minutes until ready to cook.

Heat skillet over medium-high heat, once hot add in oil. As soon as you see little ripples in the oil,

add in the garlic and saute for 1 minute.

Immediately begin dipping chicken breasts one at a time into the egg, shake off excess and place in the pan. Saute about 3 minutes a side until golden brown.

If necessary quickly warm sauce. Plate chicken, place lemon slices on chicken for garnish, pour the sauce over and serve.
Nutrition
Serving:
4
g
Calories:
478
kcal
Carbohydrates:
14
g
Protein:
6
g
Fat:
42
g
Saturated Fat:
11
g
Cholesterol:
153
mg
Sodium:
196
mg
Fiber:
1
g
Sugar:
1
g
Follow me on Tik Tok for 1 minute videos