I don't know about you however, often if I purchase a bag of lemons or limes, I end up not using all of them before they go bad. Can you freeze lemons? Can you freeze limes? Today I will show you how to freeze lemons and limes for use in cocktails, flavoring water, for cooking or for baking.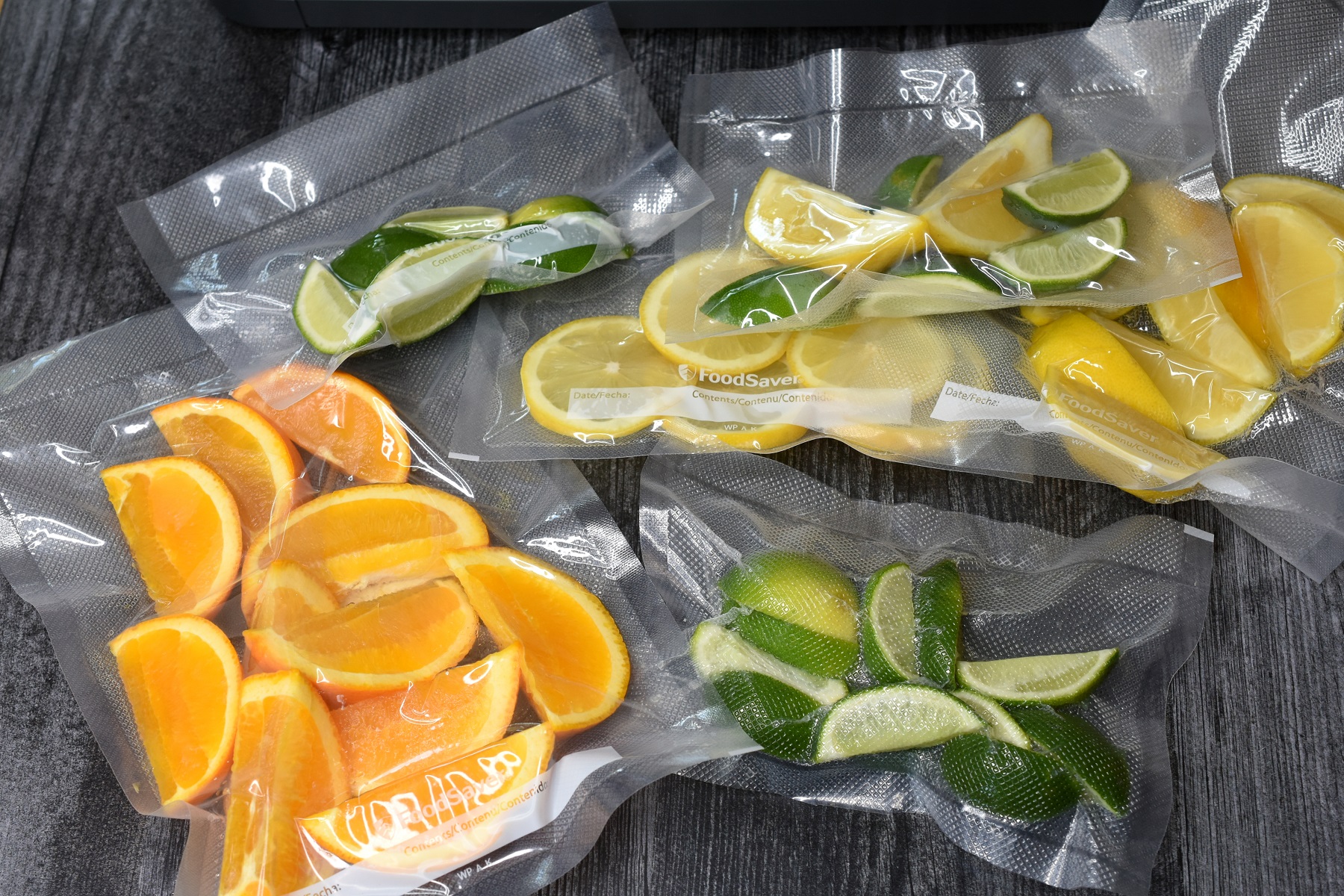 Unlike most fruits, lemons and limes do not continue to ripen once picked. So your goal, once you have them home, is to keep them moist and juicy or freeze them to seal in the freshness.
The way I do that is I dampen a paper towel, fold it into a small square and tuck it inside a glass container or plastic bag and place it in the refrigerator. That helps my lemons and lime last as long as possible.
How to freeze lemons and limes
Freezing lemons or limes is easy. First decide how you would like to prepare them. Choose to cut them into wedges or slices or do as I do and prepare them both ways. Each shape has it's own use in my book.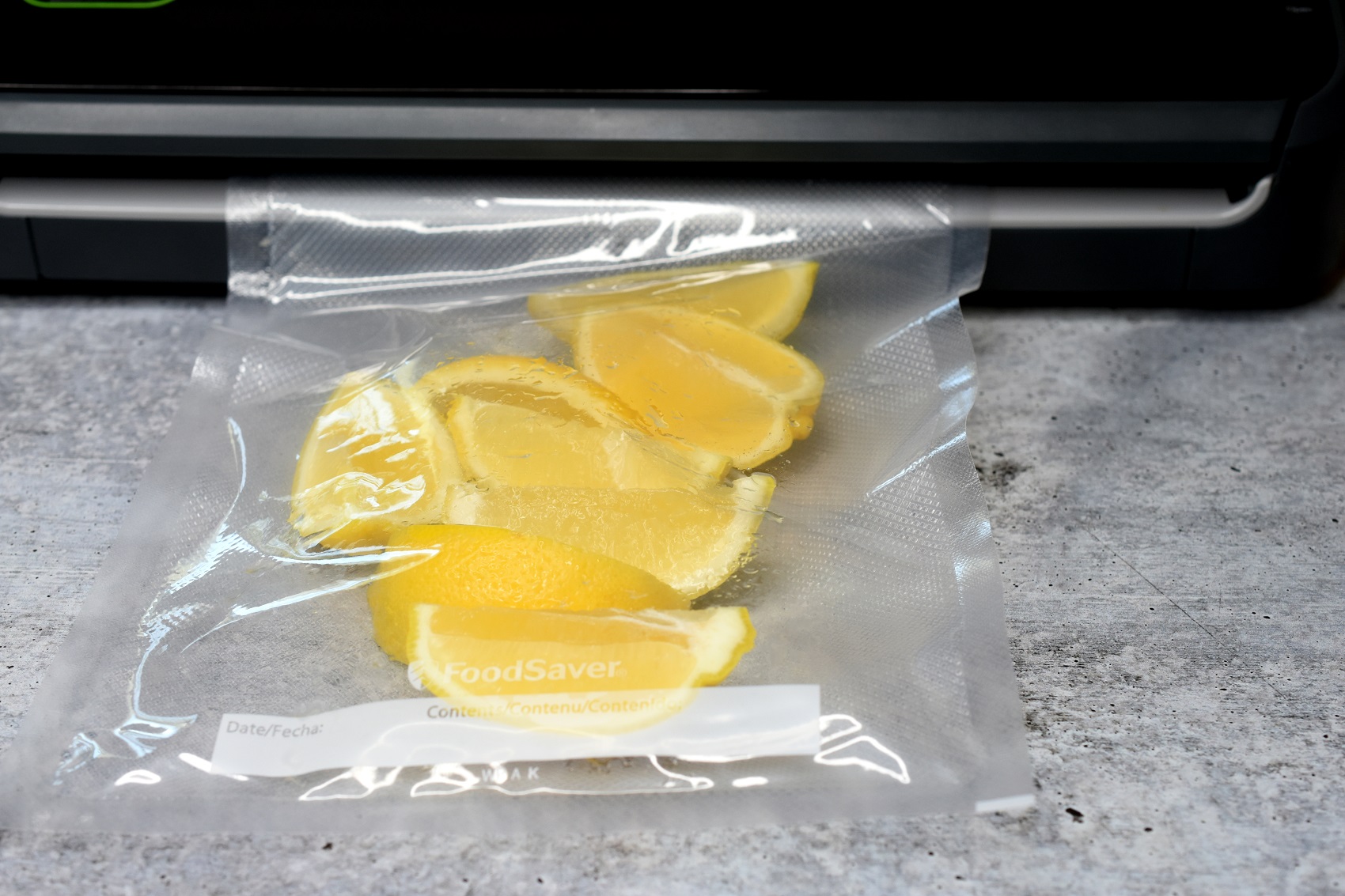 The best way to store limes or lemons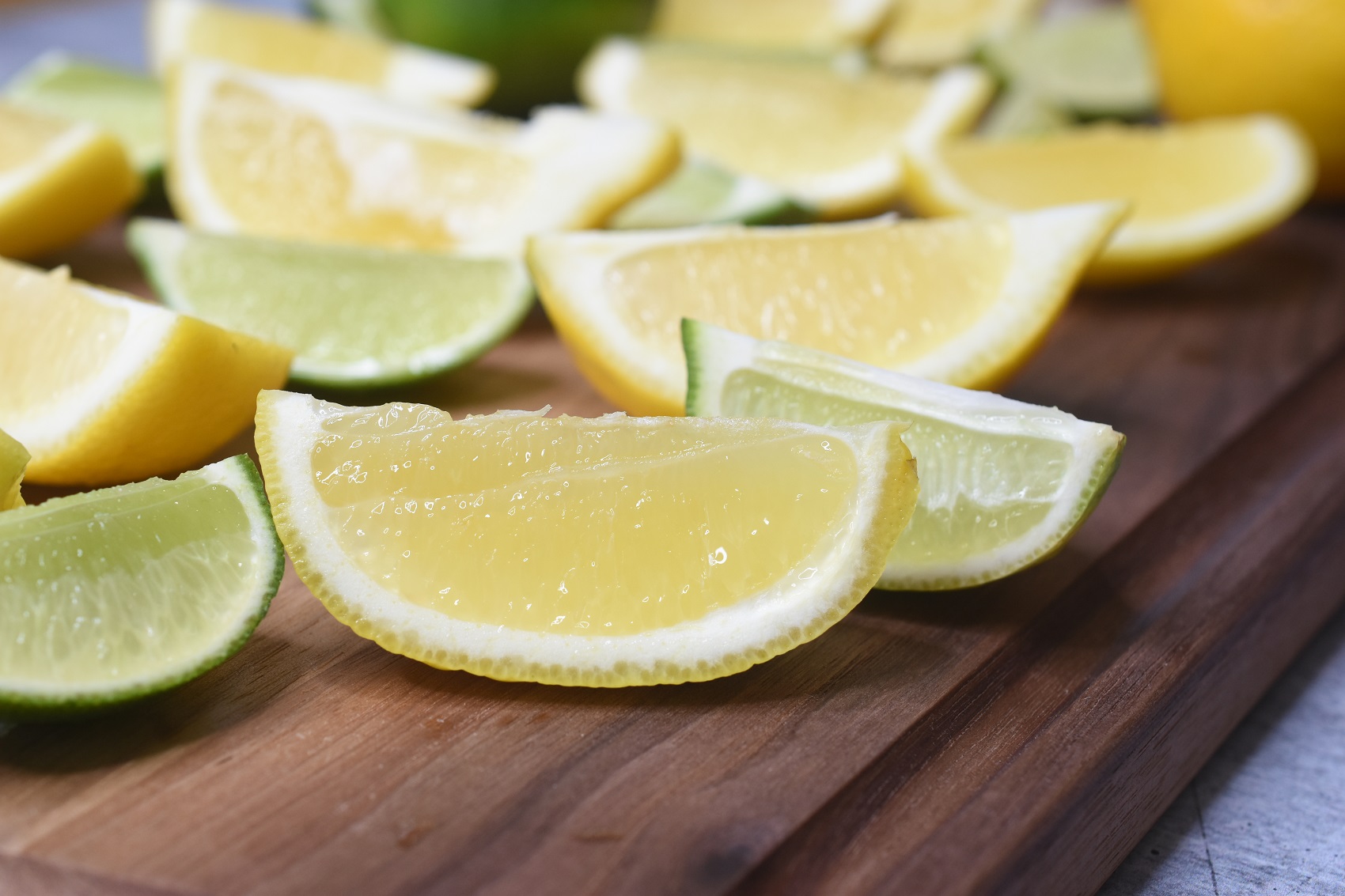 How to freeze lemons or limes without a vacuum sealer:
No worries if you don't have a vacuum sealer. Simple freeze your lemons or limes in freezer baggies, pressing out as much of the air as possible. Use within 3 months.
Ideas for using up frozen lemons or limes:
I also do this with oranges. Same technique, choose to freeze as wedges or slices.
Tips: Package similarly cut fruit together. Wedges with wedges, slices with slices. Create mixed packages of lemons and limes. If using a vacuum sealer, cut bags in half and use the sealer button to create mini bags.
Additional options: Freeze just the juice in ice cube trays. Freeze zest in small freezer bags and take what you need out when you need it. Color may fade but the taste is on-point.
Let me know what you think when you try either technique...Freezing or storing in your fridge in a sealed bag.
Recipes to try
You may also like to know how to make the BEST salsa right from canned tomatoes. Just 5 minutes to make and you'll want to drink it with a straw, lol! And no cilantro...no problem, it's still crazy good without it!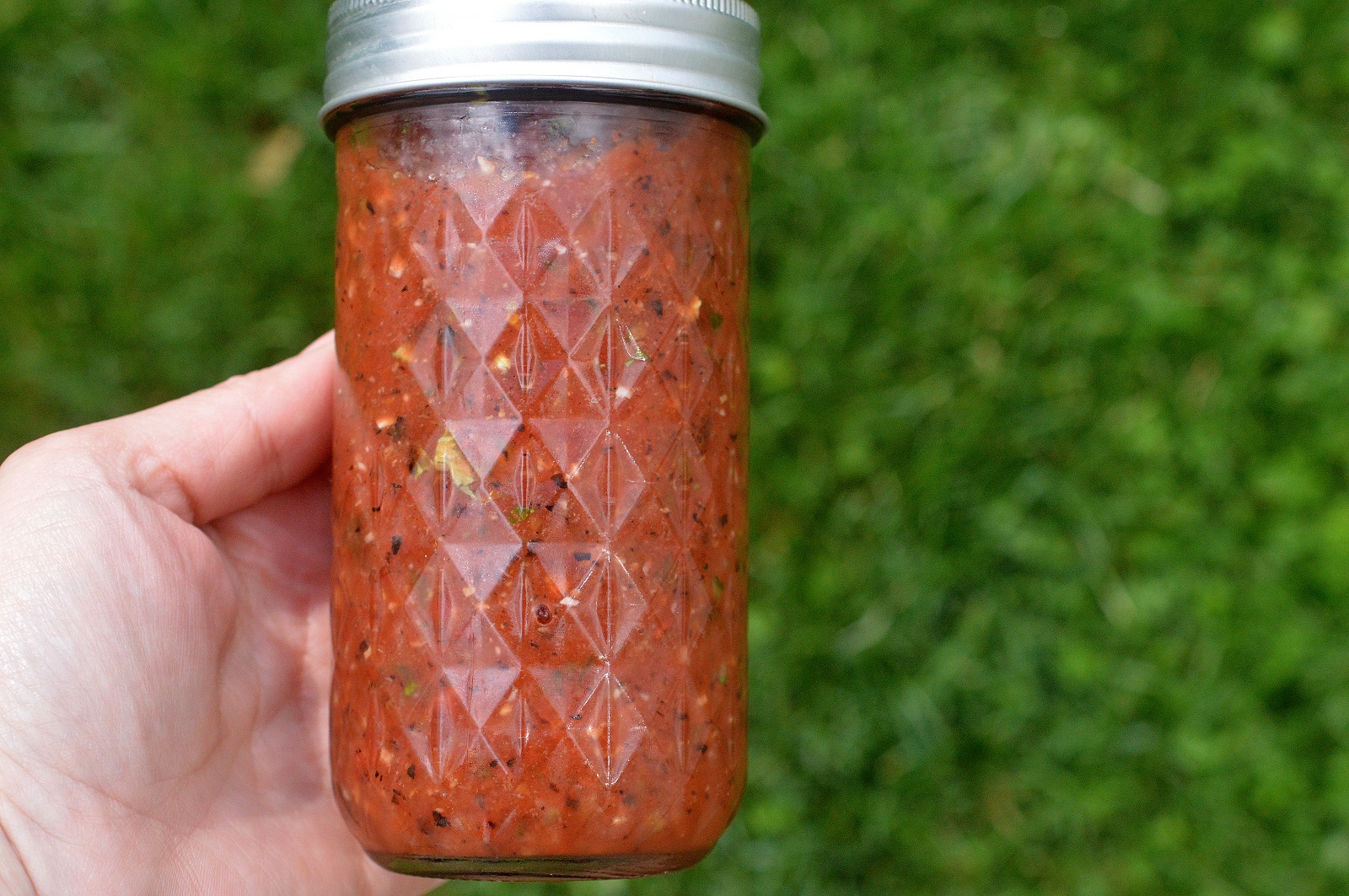 AND if you have an onion, some cream cheese, mayonnaise, Parmesan cheese, and black pepper...You can make the BEST BEST Hot Onion Dip!! It's a family favorite! Pure comfort food. You will be licking the dish, lol!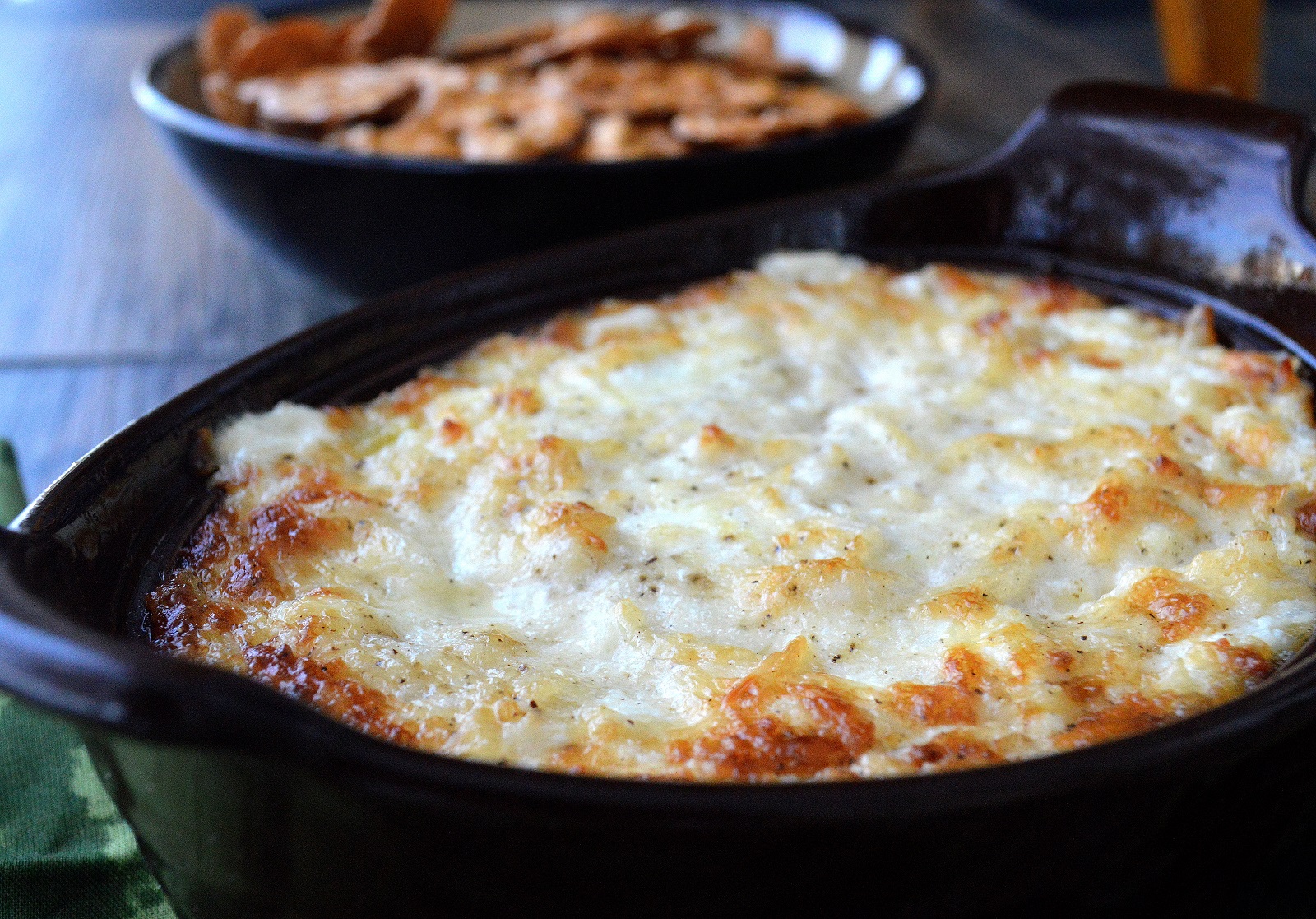 Originally posted March, 2020. Updated January 2023.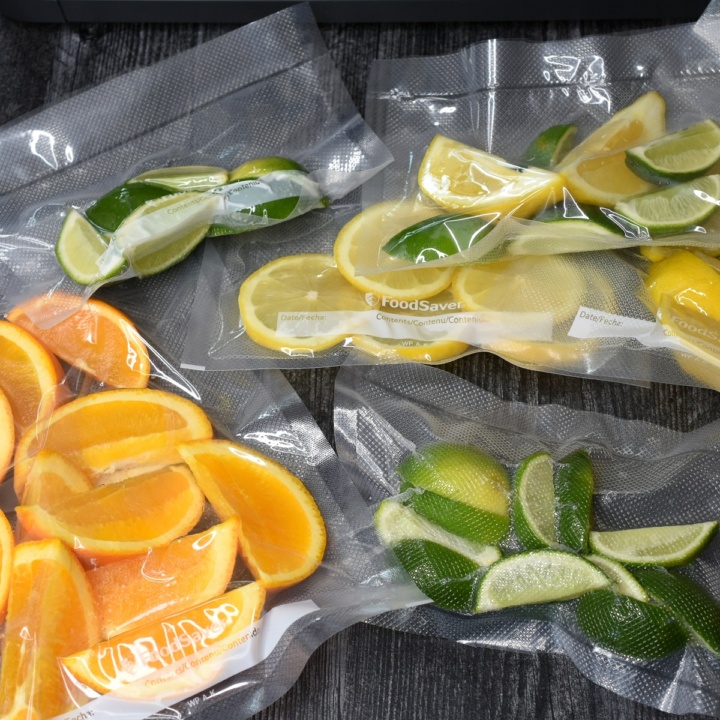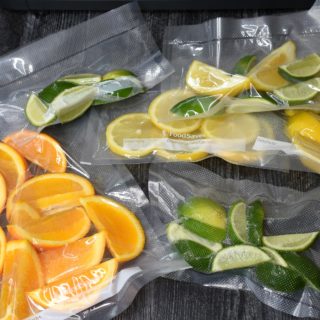 How To Freeze Lemons and Limes
Can you freeze limes or lemons? Yes! How to freeze lemons limes and oranges for use in flavored water, recipes and cocktails.
Instructions
Wash lemons and or limes in warm soapy water and then pat dry.

Cut fruit into wedges, slices or both.

Vacuum seal in small batches, placing similar cut fruits together. Do a batch of lemons, limes, and/or combination batch. Smaller bags are better for less waste.
Nutrition
Serving:
6
g
Calories:
15
kcal
Sodium:
9
mg
Potassium:
584
mg
Vitamin A:
138
IU
Vitamin C:
211
mg
Follow me on Tik Tok for 1 minute videos